Tweets Analysis - Keyword: @zombielandsaga
Total number of tweets analysed
24
Earliest tweet was on
2023-03-15
Latest tweet was on
2023-03-24
Average age of authors' accounts
5 years
---
Summarization
The anime series 'Zombieland Saga' is now available for free streaming on GYAO with all 12 episodes. The tweets also mention collaborations with Pokemon, NFT and gaming companies, and discussion about the show's characters and voice actors.
Topic Modeling
Anime:

ゾンビランドサガ (Zombie Land Saga)
アニメ (Anime)

Free Streaming:

GYAO
無料配信 (Free Streaming)

Voice Actors:

宮野真守 (Mamoru Miyano)
本渡楓 (Kaede Hondo)
田野アサミ (Asami Tano)
種田梨沙 (Risa Taneda)
河瀬茉希 (Maki Kawase)
衣川里佳 (Rika Igawa)
田中美海 (Mia Tanaka)
三石琴乃 (Kotono Mitsuishi)
吉野裕行 (Hiroyuki Yoshino)
高戸靖広 (Yasuhiro Takato)

Crossover:

@zombielandsaga × @Pokemon_cojp

Others:

@atori_no_atorie
@CryptoTechDAO
@Gamespace_NFTs
@Almirajihan2708
@zonawarkop
@NangroeD
@ShangRoc
@sakura92582157
学着点【】
Emotional Analysis
The tweets do not have a consistent emotional tone. The first tweet expresses excitement and enthusiasm about the free streaming of an anime series. The second tweet references a collaboration between two franchises, which may evoke feelings of curiosity or interest for fans. The third tweet involves multiple accounts tagging each other, suggesting a possible conversation or exchange of information, but the emotional tone is unclear. The fourth tweet appears to be incomplete or nonsensical, as it contains only a random phrase.
Trend Analysis
#GYAO - promotion of streaming service
#ゾンビランドサガ, #ゾンサガ - promotion of anime show
Various Twitter accounts promoting or mentioning the show
#Anime - promotion of anime in general
Some tweets include mentions of specific voice actors and production companies
---
Types of Tweets
Number of Retweets
20
Percentage of total tweets
83%
Number of Original tweets
1
Percentage of total tweets
4%
Number of tweets that contain Mentions
24
Percentage of total tweets
100%
Number of tweets that were Replies
3
Percentage of total tweets
12%
Number of tweets that were Quotes
2
Percentage of total tweets
8%
Number of tweets that contain Hashtags
20
Percentage of total tweets
83%
---
Top 5 devices used to tweet
| Source | Count |
| --- | --- |
| Twitter for Android | 9 |
| Twitter for iPhone | 7 |
| Twitter Web App | 5 |
| TwDepot | 1 |
| Twitter for Advertisers | 1 |
What devices were used to tweet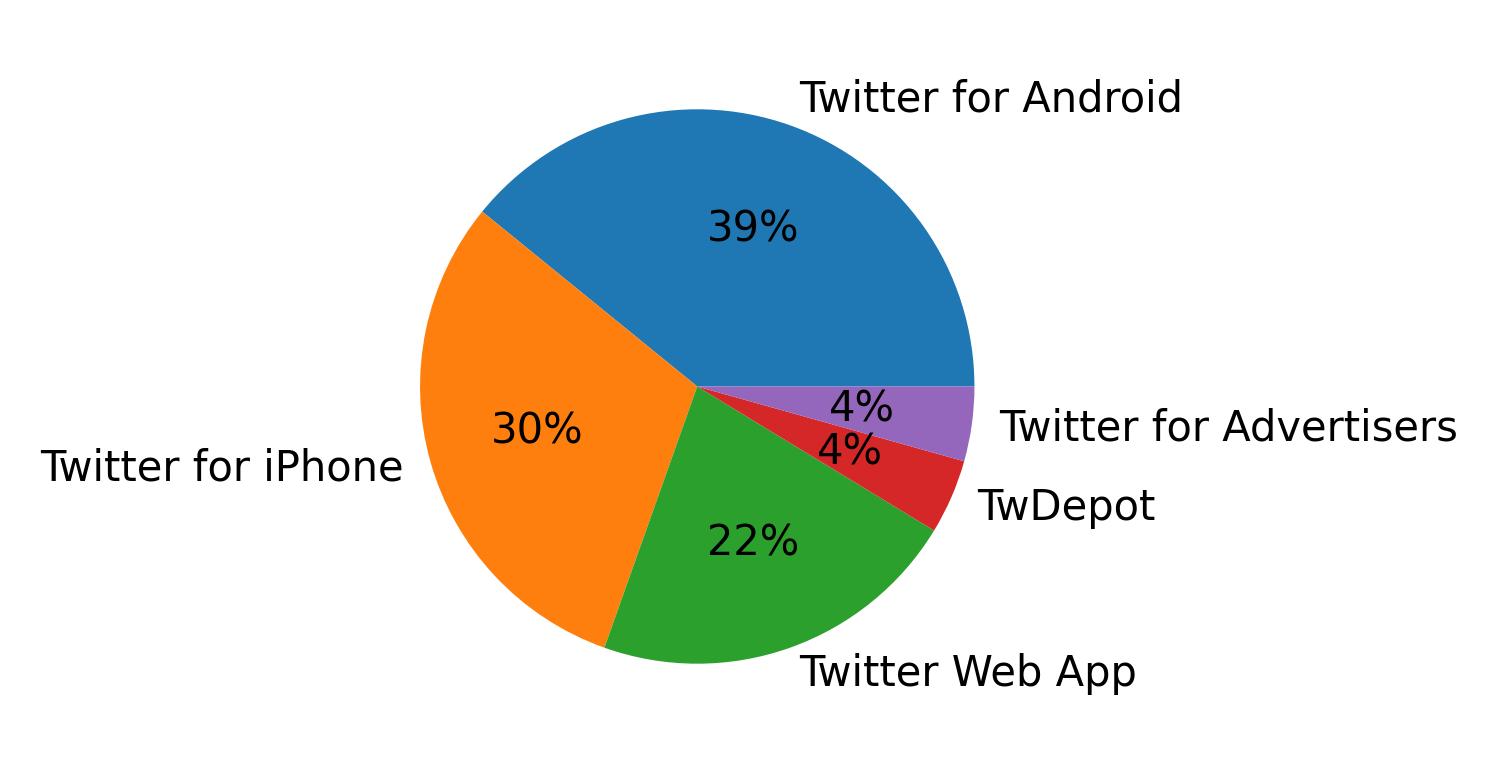 ---
Top 10 accounts with highest followers count
| Username | Name | Bio | Followers count |
| --- | --- | --- | --- |
| GYAO_Anime | GYAO!@アニメ | #GYAO のアニメ専用公式アカウント。 無料動画🆓/登録不要/最新話/一挙配信/名作をお届け✨ ヘルプ・お問い合わせはこちらからお願いします → https://t.co/JwoZObqLqh | 47,330 |
| RNZRNZRNZ | ムラカミイッセイ / 🐶RNZ🦊 | *ニンゲンよりもモンスターのほうが好きです。 / ご依頼は RNZRNZRNZ@gmail.com📩 or https://t.co/wqugFL8AoS ✍️ にて受け付けています。 🌟🍠 https://t.co/vJdX4L8nSE | 12,417 |
| soro3139 | そらまめ | ナナニジとガンプラと落書きと 基本は滝川みう推しですが箱推しみたいなもんです。 | 2,450 |
| mlglllnass | ぽちぽち | ある大学の3回生永遠の3回生です(笑) | 1,328 |
| a19198108964 | 爱歌–寻回推油中 | MTF/事 @114514191a8964 转生/MTF | 1,133 |
| tosi_fujibayasi | とし | がぶさん 八体 になった : これ は 雑垢 壱番 ス_さん好キ 次点 らな 伍魔乙 ぎるど「ス_さん 二 ぴ仔 と gT」ぎるまス_ (元 すふ大魔王 と ぃっしょ ) ( とし : 弐式 兼務 ) 🍑( 鬼 乃 Tai長 敏蔵 san )( 実は 火🔥属性 !!) | 944 |
| kijiniwa | キジニワ | ジャンル不定フリーター。あ?!俺アニメーターだ! Skeb: https://t.co/oBptwFsBfx | 469 |
| yrayusa13 | 🌸ゆら🌸 | 佐賀のこと、🐴さん、🐑さん、🐐さん多め。ツイ廃。主に日常の色々を呟く雑アカです。 誤字脱字は流してください。 | 468 |
| chatnoir_Anima | しゃの❁*·Anima | 雑多垢 かわいいものがすき 絵もたまに 天空橋朋花、宮尾美也担当 ◆🦄💙▷【@_miku_osyusi_】𓅭🍖▷【@10nk2_o1c 】 (C) SQUARE ENIX CO., LTD. All Rights Reserved. | 299 |
| IbrahimAkasyah | Ibrahim Akasyah | Crypto Miner For Free https://t.co/HAHcAUzSOs | 272 |
Top 10 accounts with highest friends count
| Username | Name | Bio | Followers count |
| --- | --- | --- | --- |
| tosi_fujibayasi | とし | がぶさん 八体 になった : これ は 雑垢 壱番 ス_さん好キ 次点 らな 伍魔乙 ぎるど「ス_さん 二 ぴ仔 と gT」ぎるまス_ (元 すふ大魔王 と ぃっしょ ) ( とし : 弐式 兼務 ) 🍑( 鬼 乃 Tai長 敏蔵 san )( 実は 火🔥属性 !!) | 4,999 |
| mlglllnass | ぽちぽち | ある大学の3回生永遠の3回生です(笑) | 4,977 |
| didigoro | ご梯梧ご | •gameanimemusicotak._P3/WT/SK∞/UniteUp!/すばせかtwewy. kh./rim.ciel.teresa.mik.rime/LLリエラ! .imas超常事変.超学 takt op.Destiny\takt op. zlsrゾンサガ.アイ活\ᕲ(˳⊙̿͆˳)ᕳ\ほかジャンル最雑多!/- | 4,151 |
| soro3139 | そらまめ | ナナニジとガンプラと落書きと 基本は滝川みう推しですが箱推しみたいなもんです。 | 3,889 |
| IbrahimAkasyah | Ibrahim Akasyah | Crypto Miner For Free https://t.co/HAHcAUzSOs | 2,726 |
| a19198108964 | 爱歌–寻回推油中 | MTF/事 @114514191a8964 转生/MTF | 1,779 |
| RNZRNZRNZ | ムラカミイッセイ / 🐶RNZ🦊 | *ニンゲンよりもモンスターのほうが好きです。 / ご依頼は RNZRNZRNZ@gmail.com📩 or https://t.co/wqugFL8AoS ✍️ にて受け付けています。 🌟🍠 https://t.co/vJdX4L8nSE | 1,131 |
| yrayusa13 | 🌸ゆら🌸 | 佐賀のこと、🐴さん、🐑さん、🐐さん多め。ツイ廃。主に日常の色々を呟く雑アカです。 誤字脱字は流してください。 | 946 |
| priconne_uma | しぇいど | プリコネとウマ娘が好きです | 812 |
| chatnoir_Anima | しゃの❁*·Anima | 雑多垢 かわいいものがすき 絵もたまに 天空橋朋花、宮尾美也担当 ◆🦄💙▷【@_miku_osyusi_】𓅭🍖▷【@10nk2_o1c 】 (C) SQUARE ENIX CO., LTD. All Rights Reserved. | 562 |
Most active users
| Username | Bio | Number of tweets |
| --- | --- | --- |
| Rsrs9527 | - | 2 |
| EnigmaKogasa | ‍(°∀°)ノ | 1 |
| analihdx | Ana Estudo muito. Gosto de comentar animes e mangas. Args, desenhos e livros são vida. Admin do @dailyemilyko📝 | 1 |
| yrayusa13 | 佐賀のこと、🐴さん、🐑さん、🐐さん多め。ツイ廃。主に日常の色々を呟く雑アカです。 誤字脱字は流してください。 | 1 |
| tosi_fujibayasi | がぶさん 八体 になった : これ は 雑垢 壱番 ス_さん好キ 次点 らな 伍魔乙 ぎるど「ス_さん 二 ぴ仔 と gT」ぎるまス_ (元 すふ大魔王 と ぃっしょ ) ( とし : 弐式 兼務 ) 🍑( 鬼 乃 Tai長 敏蔵 san )( 実は 火🔥属性 !!) | 1 |
| soro3139 | ナナニジとガンプラと落書きと 基本は滝川みう推しですが箱推しみたいなもんです。 | 1 |
| prsmna701 | アイマスとプリティーリズムがすきです。最近は眉見鋭心いいねbotと化してます。 2021年夏、今さらながらポケモン剣盾にハマりました。ダンデさんすき。 コナンの推しは江戸川様と高木刑事。 日曜朝はデパプリ。 | 1 |
| priconne_uma | プリコネとウマ娘が好きです | 1 |
| mlglllnass | ある大学の3回生永遠の3回生です(笑) | 1 |
| kijiniwa | ジャンル不定フリーター。あ?!俺アニメーターだ! Skeb: https://t.co/oBptwFsBfx | 1 |
---
Tweets per day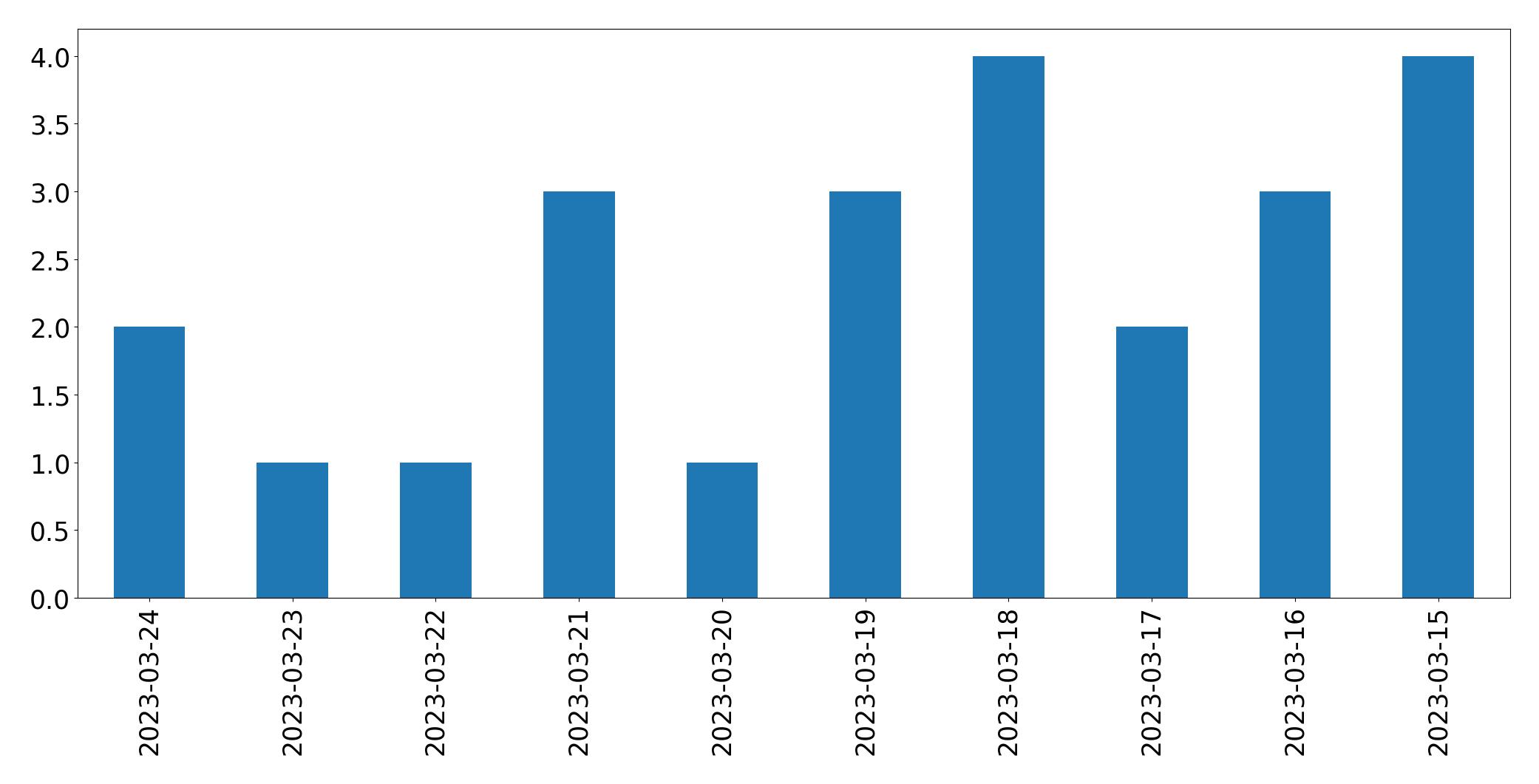 ---
Top 10 tweets with highest Retweet count
| ID | Text | Retweet count |
| --- | --- | --- |
| 1637363275452096512 | 『ゾンビランドサガ』 #GYAO で【全12話一挙】無料配信開始! @zombielandsaga @munehisa_sakai @MAPPA_Info #ゾンビランドサガ #ゾンサガ #宮野真守 #本渡楓 #田野アサミ #種田梨沙 #河瀬茉希 #衣川里佳 #田中美海 #三石琴乃 #吉野裕行 #高戸靖広 #アニメ #GYAOでアニメ 👇視聴はこちら | 140 |
| 1637246187429564416 | @atori_no_atorie @zombielandsaga × @Pokemon_cojp | 0 |
| 1636797261668827136 | @CryptoTechDAO @Gamespace_NFTs @Almirajihan2708 @zombielandsaga @zonawarkop @NangroeD | 0 |
| 1635959970893266947 | @ShangRoc @sakura92582157 @zombielandsaga 学着点【】 | 0 |
Top 10 tweets with highest Like count
| ID | Text | Like count |
| --- | --- | --- |
| 1637363275452096512 | 『ゾンビランドサガ』 #GYAO で【全12話一挙】無料配信開始! @zombielandsaga @munehisa_sakai @MAPPA_Info #ゾンビランドサガ #ゾンサガ #宮野真守 #本渡楓 #田野アサミ #種田梨沙 #河瀬茉希 #衣川里佳 #田中美海 #三石琴乃 #吉野裕行 #高戸靖広 #アニメ #GYAOでアニメ 👇視聴はこちら | 229 |
| 1637246187429564416 | @atori_no_atorie @zombielandsaga × @Pokemon_cojp | 0 |
| 1636797261668827136 | @CryptoTechDAO @Gamespace_NFTs @Almirajihan2708 @zombielandsaga @zonawarkop @NangroeD | 0 |
| 1635959970893266947 | @ShangRoc @sakura92582157 @zombielandsaga 学着点【】 | 0 |
Top 3 Languages Used In Tweets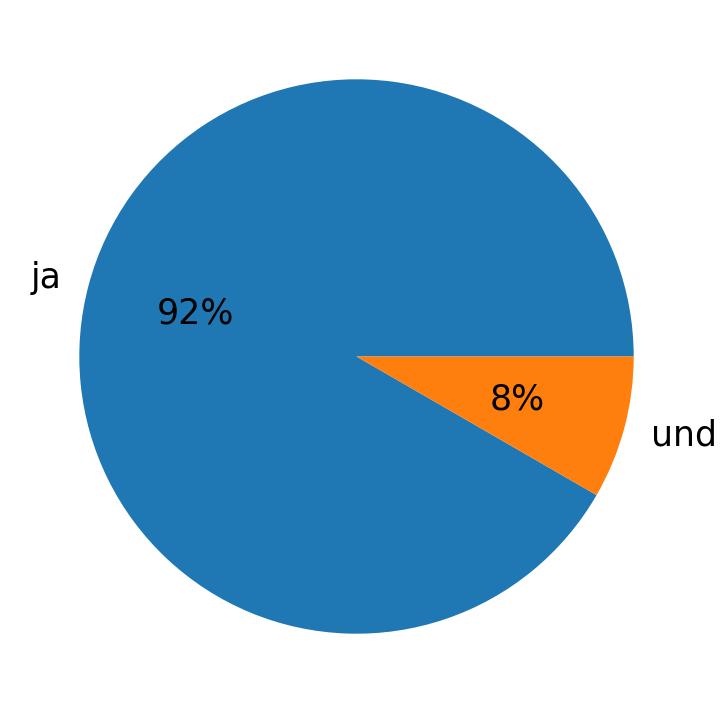 ---
Top 10 Hashtags used
| Hashtag | Count |
| --- | --- |
| #ゾンビランドサガ | 19 |
| #種田梨沙 | 5 |
| #本渡楓 | 4 |
| #gyao | 3 |
| #ゾンサガ | 3 |
| #宮野真守 | 3 |
| #田野アサミ | 3 |
| #河瀬茉希 | 3 |
| #衣川里佳 | 3 |
| #田中美海 | 3 |
Top 10 Hashtags Used In Tweets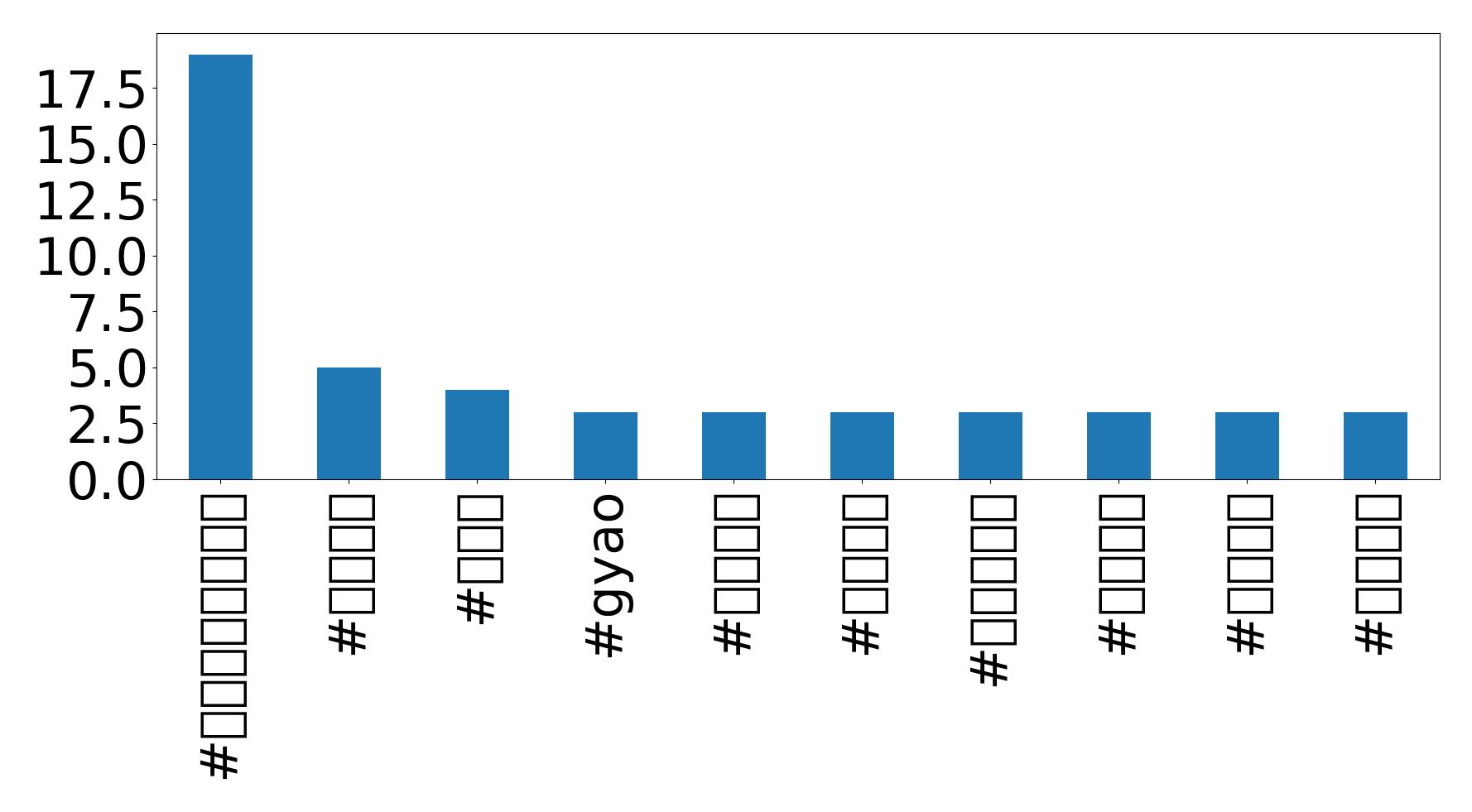 Top 10 mentions
| Mention | Count |
| --- | --- |
| @zombielandsaga | 24 |
| @munehisa_sakai | 3 |
| @mappa_info | 3 |
| @gyao_anime | 2 |
| @atori_no_atorie | 1 |
| @pokemon_cojp | 1 |
| @_nsns_nsns | 1 |
| @cryptotechdao | 1 |
| @gamespace_nfts | 1 |
| @almirajihan2708 | 1 |
Top 10 mentions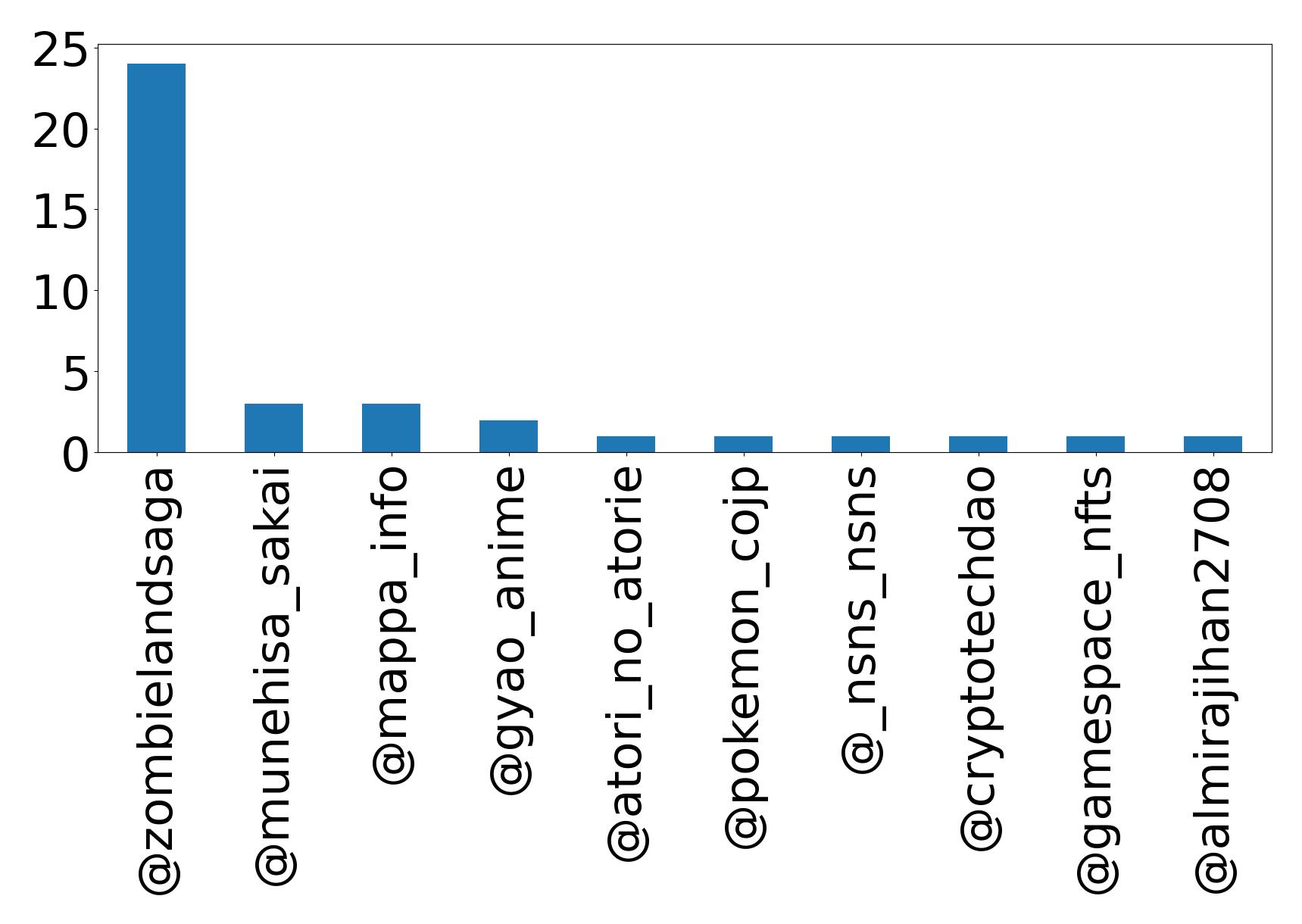 Wordcloud of Tweets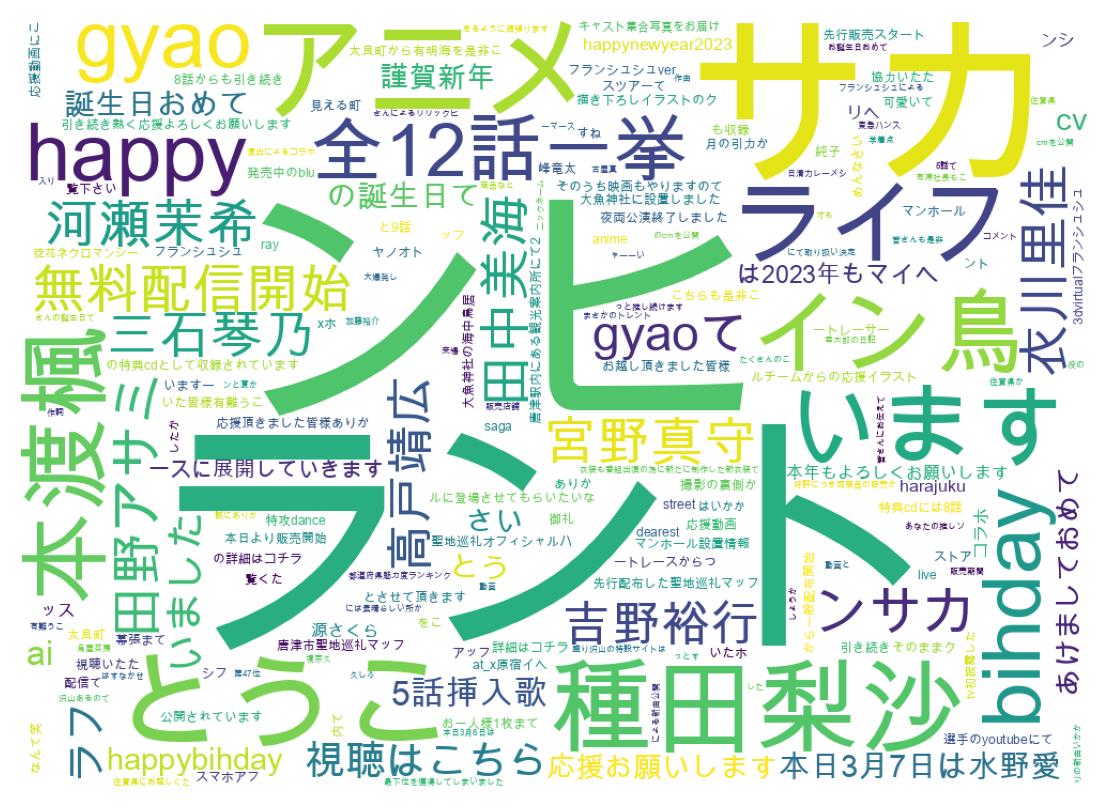 ---
Emojis
Average number of emojis used per tweet
158
Emojis used in tweets
| Emoji | Count | Emoji Text |
| --- | --- | --- |
| 🎊 | 5 | confetti_ball |
| ✨ | 5 | sparkles |
| 🎉 | 4 | party_popper |
| 🎂 | 4 | birthday_cake |
| 👇 | 4 | backhand_index_pointing_down |
| 🎍 | 2 | pine_decoration |
| 🎪 | 2 | circus_tent |
| ⭐ | 2 | star |
| ▶ | 2 | play_button |
| 🎶 | 1 | musical_notes |
Emojis groups
| Emoji Group | Count |
| --- | --- |
| Activities | 16 |
| Travel & Places | 6 |
| Food & Drink | 4 |
| People & Body | 4 |
| Objects | 3 |
| Symbols | 3 |
| Animals & Nature | 1 |
| Smileys & Emotion | 1 |