Tweets Analysis - Keyword: @TREGoias
Total number of tweets analysed
4
Earliest tweet was on
2023-03-16
Latest tweet was on
2023-03-21
Average age of authors' accounts
3 years
---
Summarization
The first tweet is praising the TRE Goias and TSE (Electoral Court) with clapping emojis. The second tweet accuses the Brazilian government of being criminal and an enemy to honest and hard-working Brazilians, thanks to the TSE betraying the democracy. The tweet also includes the hashtag "Lula in jail" and urges retweets.
Topic Modeling
Compliments to TREGoias and TSEjusbr
Criticism of government and TSE
Accusations of criminal behavior
Support for Lula's imprisonment
Urging for retweets
Emotional Analysis
The first tweet expresses positive emotions, with the use of clapping hands emojis, towards the TRE Goiás and TSE for an unknown reason. The second tweet, however, expresses negative emotions and strong opinions towards the TSE, Senate, Chamber of Deputies, and government, calling them criminals, enemies of honest and hardworking Brazilians, and traitors to democracy. It also includes a hashtag calling for the imprisonment of Lula, a former president of Brazil.
Trend Analysis
Positive reaction to TREGoias and TSEjusbr
Accusation that the government is criminal and an enemy of the honest, working Brazilian people
Criticism towards TSE for being perceived as treacherous and an enemy of democracy
Support for the imprisonment of Lula
Call to retweet the message
---
Types of Tweets
Number of Retweets
2
Percentage of total tweets
50%
Number of Original tweets
0
Percentage of total tweets
0%
Number of tweets that contain Mentions
4
Percentage of total tweets
100%
Number of tweets that were Replies
2
Percentage of total tweets
50%
Number of tweets that were Quotes
0
Percentage of total tweets
0%
Number of tweets that contain Hashtags
2
Percentage of total tweets
50%
---
Top 5 devices used to tweet
| Source | Count |
| --- | --- |
| Twitter for Android | 3 |
| Twitter for iPhone | 1 |
What devices were used to tweet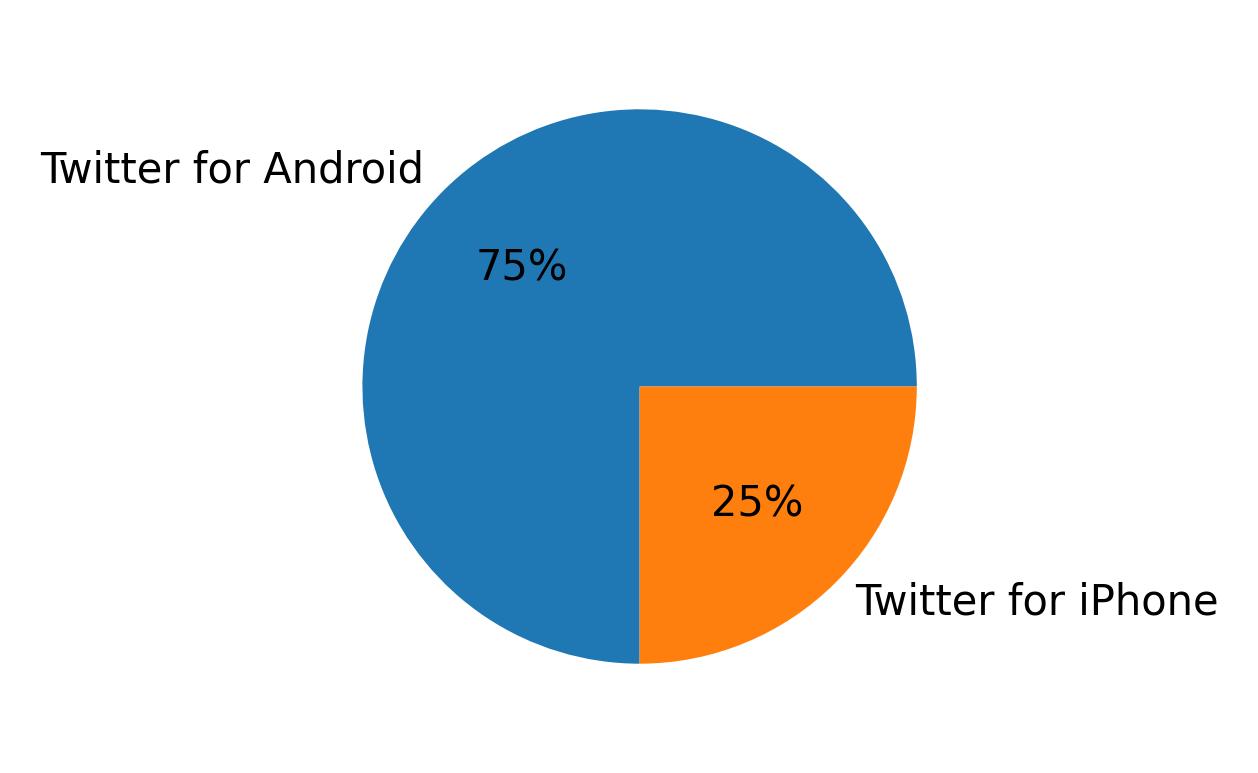 ---
Top 10 accounts with highest followers count
| Username | Name | Bio | Followers count |
| --- | --- | --- | --- |
| MarcellusBerro1 | RealMarcellusBerro 🇧🇷🇮🇹🇮🇱🇺🇸 | Brasil acima de tudo! Deus acima de todos!! 💯% Bolsonaro 👊🏻🇧🇷 👊🏻🇧🇷 | 7,767 |
| Pedrodomar162 | Pedro Villela | Democracia Sempre | 55 |
| canal_eleitoral | Canal Direito Eleitoral | 📱Conectando Eleitoralistas 💡Descomplicando o Dir. Eleitoral 🖥Cursos 🎤Palestras e Treinamentos 📹Sacadas jurídicas 📚Conteúdos jurídicos 📺Notícias | 25 |
Top 10 accounts with highest friends count
| Username | Name | Bio | Followers count |
| --- | --- | --- | --- |
| MarcellusBerro1 | RealMarcellusBerro 🇧🇷🇮🇹🇮🇱🇺🇸 | Brasil acima de tudo! Deus acima de todos!! 💯% Bolsonaro 👊🏻🇧🇷 👊🏻🇧🇷 | 7,620 |
| Pedrodomar162 | Pedro Villela | Democracia Sempre | 240 |
| canal_eleitoral | Canal Direito Eleitoral | 📱Conectando Eleitoralistas 💡Descomplicando o Dir. Eleitoral 🖥Cursos 🎤Palestras e Treinamentos 📹Sacadas jurídicas 📚Conteúdos jurídicos 📺Notícias | 65 |
Most active users
| Username | Bio | Number of tweets |
| --- | --- | --- |
| Pedrodomar162 | Democracia Sempre | 2 |
| MarcellusBerro1 | Brasil acima de tudo! Deus acima de todos!! 💯% Bolsonaro 👊🏻🇧🇷 👊🏻🇧🇷 | 1 |
| canal_eleitoral | 📱Conectando Eleitoralistas 💡Descomplicando o Dir. Eleitoral 🖥Cursos 🎤Palestras e Treinamentos 📹Sacadas jurídicas 📚Conteúdos jurídicos 📺Notícias | 1 |
---
Tweets per day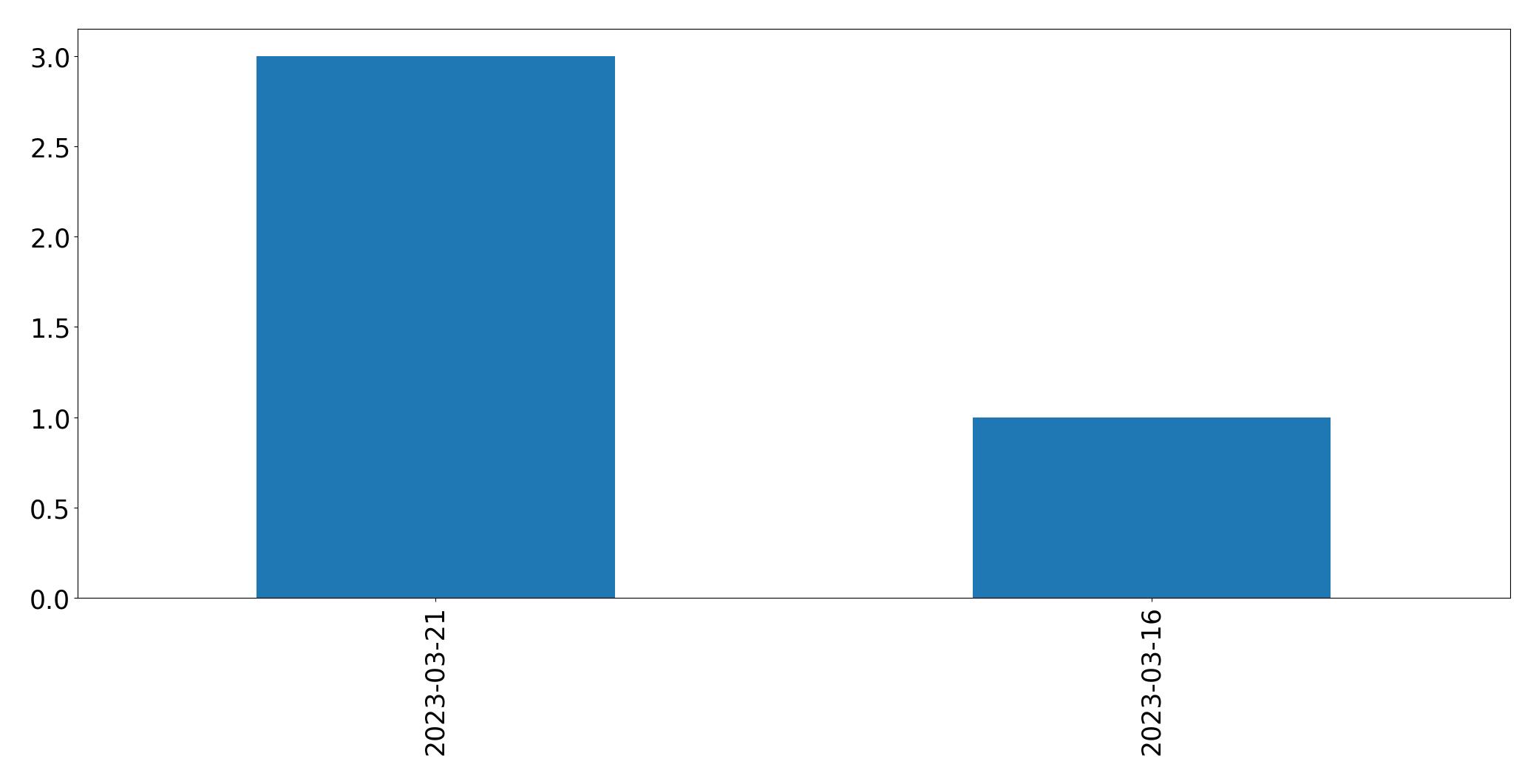 ---
Top 10 tweets with highest Retweet count
| ID | Text | Retweet count |
| --- | --- | --- |
| 1638292024427270145 | @TREGoias @TSEjusbr 👏👏 | 0 |
| 1638268136209240069 | @TREGoias @TSEjusbr @SenadoFederal @camaradeputados O @govbr É CRIMINOSO... INIMIGO DO BRASILEIRO HONESTO E TRABALHADOR AGRADEÇAM AO TSE TRAIÇOEIRO.... INIMIGO DA DEMOCRACIA #LulaNaCadeia Retuitem 👇🏻😠 https://t.co/GeRUgmI9x4 | 0 |
Top 10 tweets with highest Like count
| ID | Text | Like count |
| --- | --- | --- |
| 1638292024427270145 | @TREGoias @TSEjusbr 👏👏 | 0 |
| 1638268136209240069 | @TREGoias @TSEjusbr @SenadoFederal @camaradeputados O @govbr É CRIMINOSO... INIMIGO DO BRASILEIRO HONESTO E TRABALHADOR AGRADEÇAM AO TSE TRAIÇOEIRO.... INIMIGO DA DEMOCRACIA #LulaNaCadeia Retuitem 👇🏻😠 https://t.co/GeRUgmI9x4 | 0 |
Top 3 Languages Used In Tweets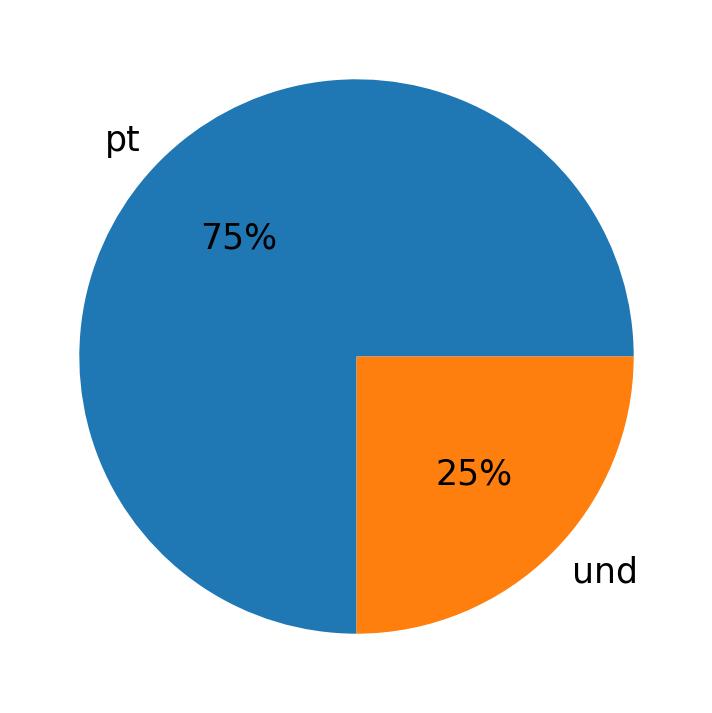 ---
Top 10 Hashtags used
| Hashtag | Count |
| --- | --- |
| #lulanacadeia | 1 |
| #diadoouvidor | 1 |
| #justiçaeleitoral | 1 |
Top 10 Hashtags Used In Tweets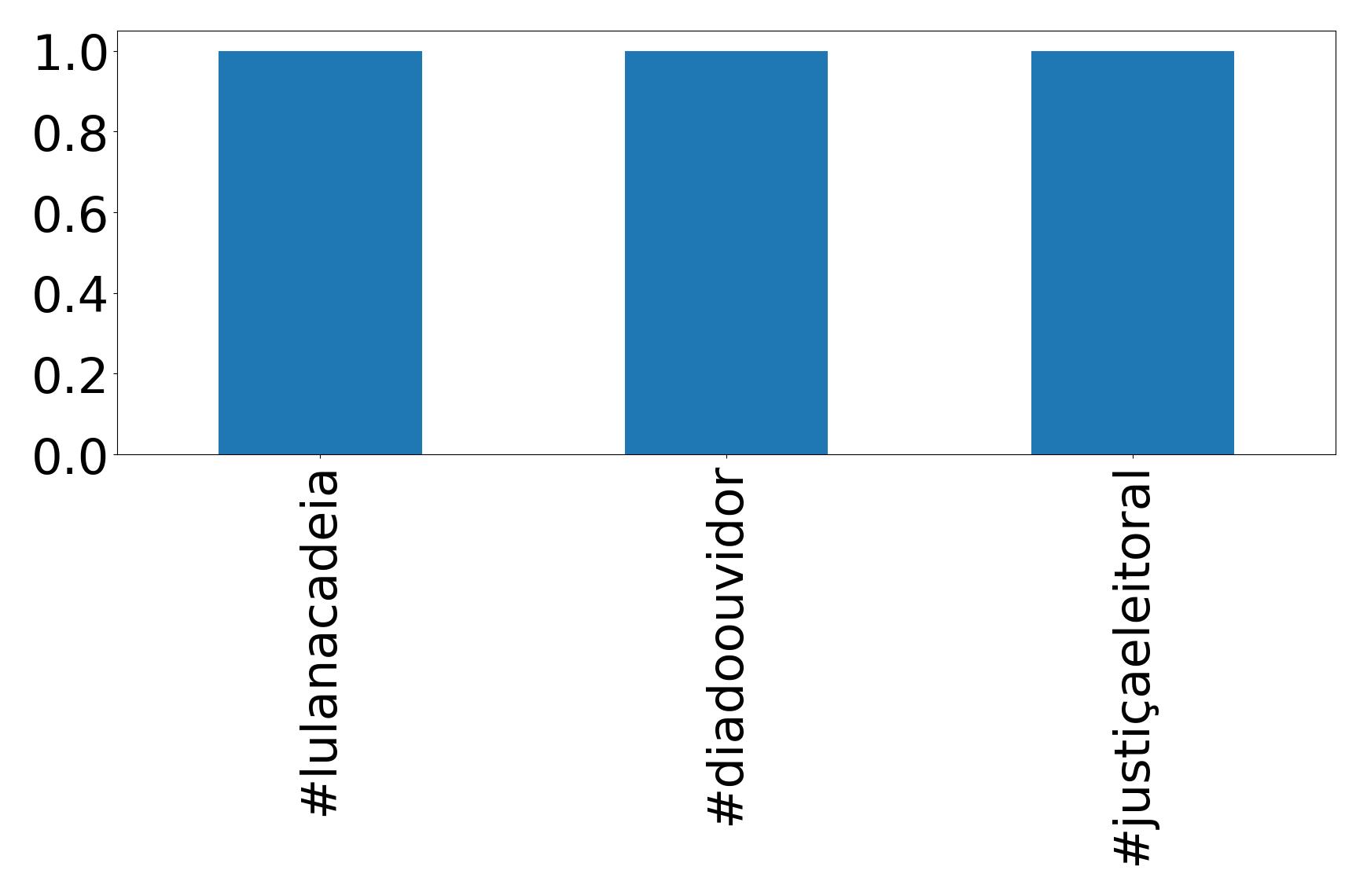 Top 10 mentions
| Mention | Count |
| --- | --- |
| @tregoias | 4 |
| @tsejusbr | 2 |
| @senadofederal | 1 |
| @camaradeputados | 1 |
| @govbr | 1 |
Top 10 mentions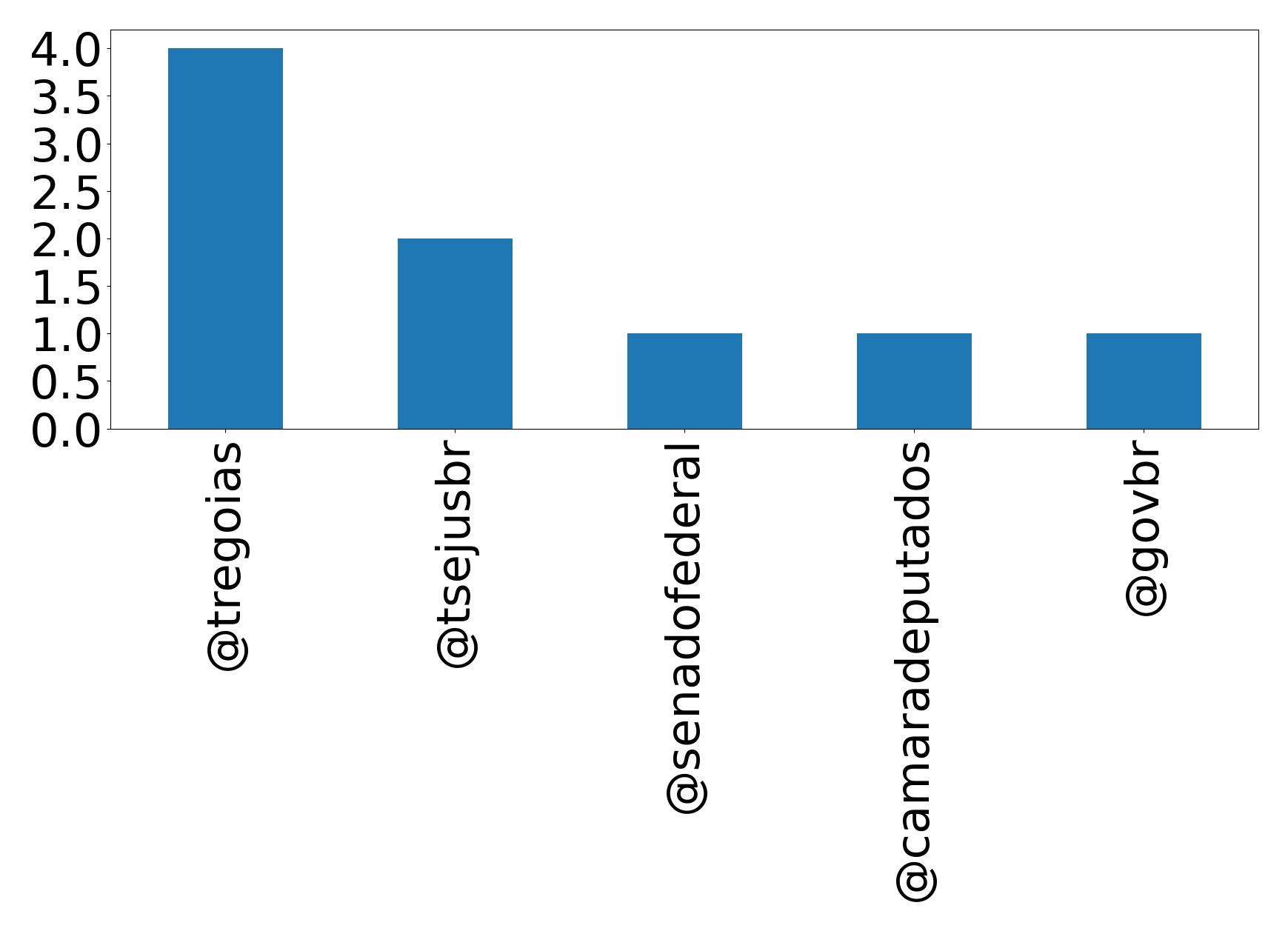 Wordcloud of Tweets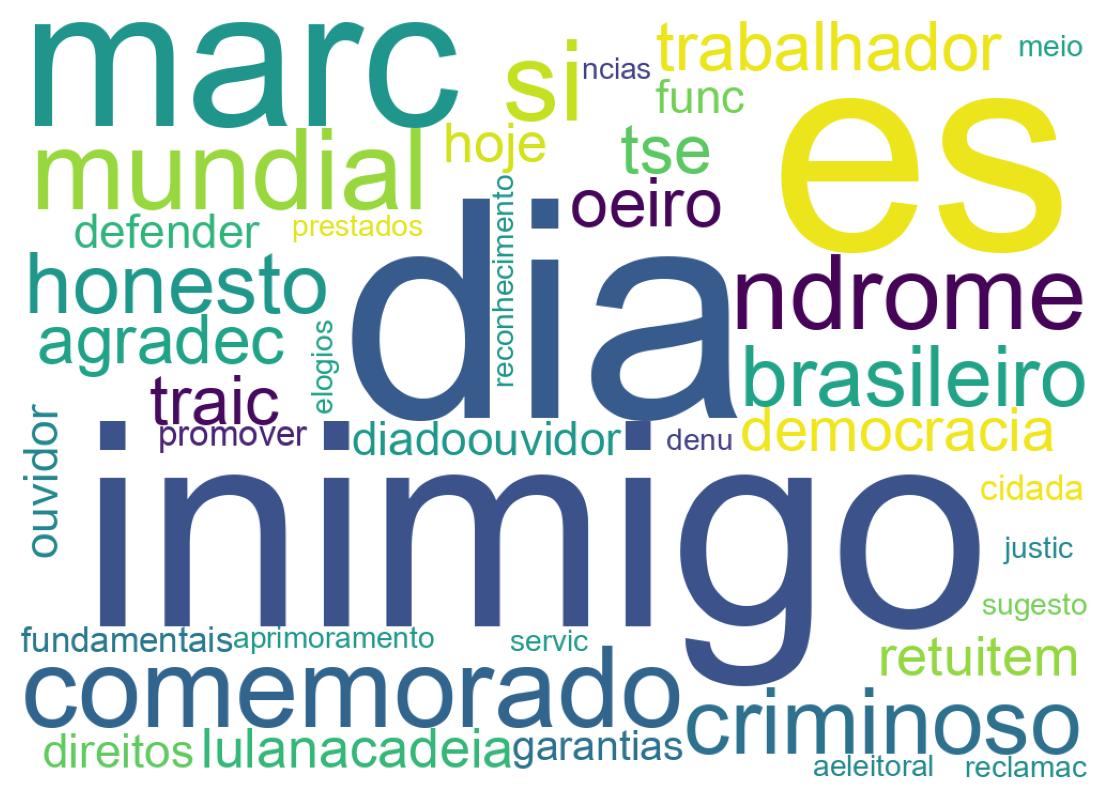 ---
Emojis
Average number of emojis used per tweet
125
Emojis used in tweets
| Emoji | Count | Emoji Text |
| --- | --- | --- |
| 👏 | 2 | clapping_hands |
| 👇🏻 | 1 | backhand_index_pointing_down_light_skin_tone |
| 😠 | 1 | angry_face |
| ❗ | 1 | red_exclamation_mark |
Emojis groups
| Emoji Group | Count |
| --- | --- |
| People & Body | 3 |
| Smileys & Emotion | 1 |
| Symbols | 1 |