Tweets Analysis - Keyword: @tithenai
Total number of tweets analysed
136
Earliest tweet was on
2023-03-21
Latest tweet was on
2023-03-29
Average age of authors' accounts
11 years
---
Summarization
These tweets cover various topics, including the popularity and success of the science fiction novel "This Is How You Lose the Time War" by Amal El-Mohtar and Max Gladstone, a 15-year anniversary celebration for El-Mohtar, discussions about various cultural references, and a semifinal voting competition for a book tournament.
Topic Modeling
Science fiction literature
Author collaborations and book competitions
Anniversary celebrations and events
Pop culture references and nostalgia
Publishing industry and marketing
Emotional Analysis
The tweets express various emotions including excitement, admiration, nostalgia, humor, gratitude, and competitiveness. Several tweets express excitement and admiration for the book "This is How You Lose the Time War" by @tithenai and @maxgladstone. Nostalgia is evident in one tweet about a song from high school, while humor is expressed in others referencing fictional characters or artificial flavors. Gratitude is expressed in one tweet for being included in a 15-year anniversary celebration, while competitiveness is present in tweets discussing book competitions.
Trend Analysis
Sci-fi literature and authors, particularly "This is How You Lose the Time War" by @tithenai and @maxgladstone.
Celebration of anniversaries within the sci-fi community, such as @tithenai's 15-year anniversary and the #Podcastle15th celebration.
Discussions of popular culture, including The Simpsons and Troy.
Critiques of political conservatism and arguments for freedom of expression.
Promotion of upcoming events, like the @ahrcpress funded #FutureScotSFF Network event.
---
Types of Tweets
Number of Retweets
32
Percentage of total tweets
23%
Number of Original tweets
7
Percentage of total tweets
5%
Number of tweets that contain Mentions
136
Percentage of total tweets
100%
Number of tweets that were Replies
97
Percentage of total tweets
71%
Number of tweets that were Quotes
14
Percentage of total tweets
10%
Number of tweets that contain Hashtags
9
Percentage of total tweets
6%
---
Top 5 devices used to tweet
| Source | Count |
| --- | --- |
| Twitter Web App | 57 |
| Twitter for iPhone | 40 |
| Twitter for Android | 23 |
| TweetDeck | 10 |
| Twitter for iPad | 4 |
What devices were used to tweet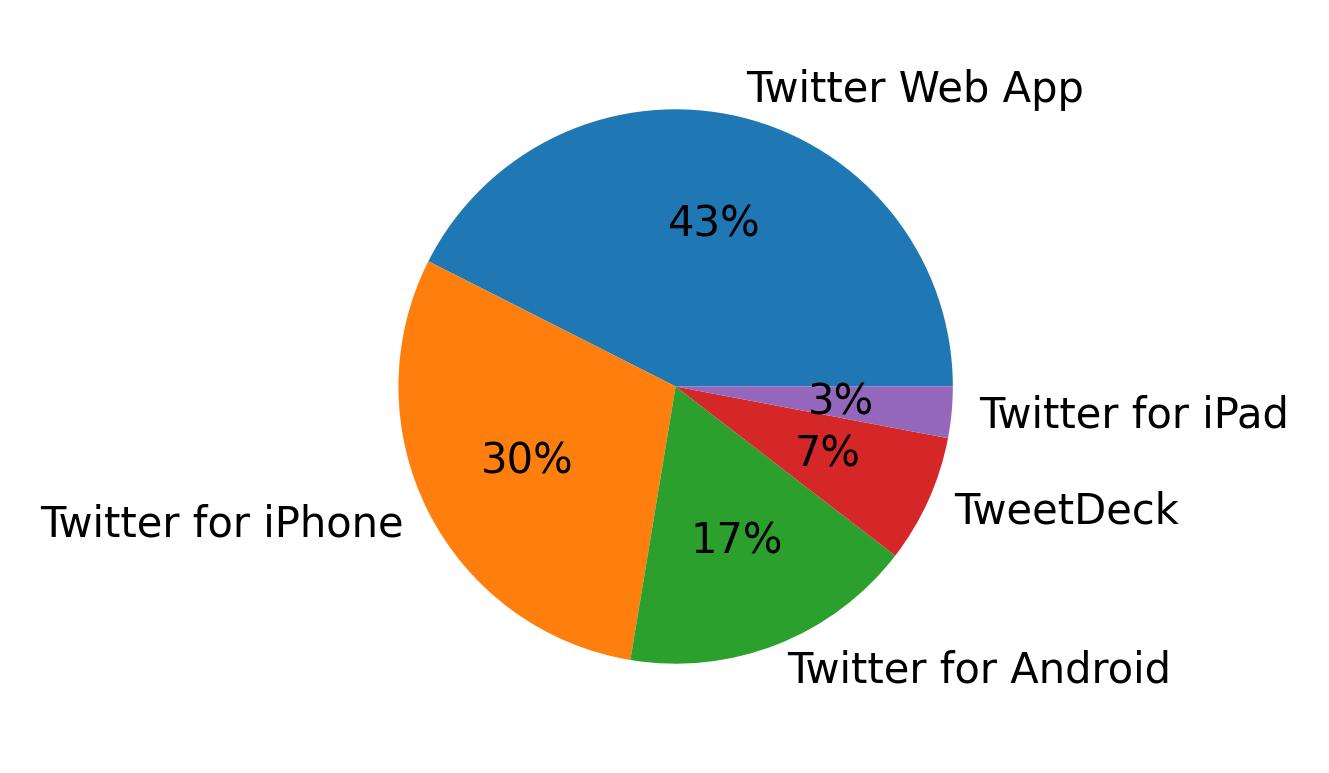 ---
Top 10 accounts with highest followers count
| Username | Name | Bio | Followers count |
| --- | --- | --- | --- |
| nkjemisin | N. K. Jemisin | SFF writer. She/her. I talk more on Tumblr these days. | 204,630 |
| EditoraSuma | Editora Suma ✨ | O selo de fantasia, terror, sci-fi e HQ do Grupo Companhia das Letras 📚 Casa de @StephenKing, @GRRMspeaking e @robinhobb no Brasil ✨ | 90,801 |
| fabiosell | Fabio Sell 🪰 | Publicitário | Livros de Terror 💀| Parceria DM! ✉ / Parceiros: CiaDasLetras | Submarino | Editora Jangada 🎃 | 54,217 |
| matociquala | Elizabeth Bear🌻 | Hugo, Sturgeon, Astounding Award-winning author: ANCESTRAL NIGHT, RANGE OF GHOSTS. @matociquala@raggedfeathers.com on mastodon | 35,895 |
| tithenai | Amal El-Mohtar | Writer, critic, harpist. Oracle of Buses. Hugo, Nebula, Locus winner. @nytimesbooks columnist. Leaps wide oceans with irregular bounds. She/Her. Agent: @dongwon | 35,374 |
| MarkDoesStuff | Mark Oshiro - INTO THE LIGHT out now!!! | YA and MG Author | Rep'd by @dongwon | Latinx | They/Them | Profile image by @dariusvoncel | 23,422 |
| sarahhollowell | Sarah Hollowell 🦝 | Queer fat writer girl. Cryptid. She/her. A DARK AND STARLESS FOREST out now from @ClarionTeen. WHAT STALKS AMONG US coming 9/12/2023. Rep by Thao Le. | 21,524 |
| ArkadyMartine | Arkady Martine (Dr. AnnaLinden Weller) | mastodon - @ArkadyMartine@wandering.shop SFF writer, Teixcalaan series; as Dr. AnnaLinden Weller: climate/energy policy, Byzantinist. She/her. agent: @dongwon | 15,597 |
| vandroidhelsing | Jared Pechaček | It's pronounced PECK-a-check. He/him. Art: https://t.co/dBaCTzOaEc Store: https://t.co/ULvu8C132P Patreon: https://t.co/3j3rayGxN6 | 15,539 |
| BBolander | Bo Bolander | writer & bug enthusiast, rep'd by @dongwon. also brooke_bolander@mastodon.social | 14,674 |
Top 10 accounts with highest friends count
| Username | Name | Bio | Followers count |
| --- | --- | --- | --- |
| AlasdairStuart | @AlasdairStuart | He/Him. Co-owner @eapodcasts. Narrative designer. Professional enthusiast. Banner by @sennydreadful. Photo by @legalvalkyrie. More: https://t.co/sn0St9TxTC | 7,875 |
| EditoraSuma | Editora Suma ✨ | O selo de fantasia, terror, sci-fi e HQ do Grupo Companhia das Letras 📚 Casa de @StephenKing, @GRRMspeaking e @robinhobb no Brasil ✨ | 5,526 |
| joegross | The Joe Gross | Author/journalist/editor/content/film since '96. Bylines: NYTimes, Rolling Stone, Village Voice, etc. Everything interests me. Cobra snake for a necktie. | 5,146 |
| rednecklefty | Rednecklefty | Student of people and the world. #electiontwitter #math | 5,001 |
| deadkitty12 | Christine Hamm | Poet. Painter. Teacher. Winner of The Tenth Gate Prize @ Word Works for "Gorilla" -- Editor: "Like a Fat Gold Watch" | 5,001 |
| DaemonAAc | BunnyRabbit 🐇& 🐀 | Evil. Really, quite evil. Incessant reader. A steady supply of novels keeps me from running amok, so: yea, libraries. Dislikes quite a large swath of humanity. | 4,994 |
| DanielleGembala | Danielle Blocks Bigots | Neurodivergent, disabled spoonie, nonbinary bi, parent, writer, archaeologist. White settler👉Land Back She/They. Will disappoint. @ddmgembala@mastodon.social | 4,755 |
| jaymarose | Jay Marose | PR. You might know me from ABC/MTVs Making the Band, VH1s SuperGroup. Follow for book updates! | 3,861 |
| GailDrakes | 🇧🇧 Gail the Homebody 🇧🇧 | Historian using lessons from the past to inform the present - and shape the future. Bringing social justice visions to both higher education and philanthropy. | 3,304 |
| MarkDoesStuff | Mark Oshiro - INTO THE LIGHT out now!!! | YA and MG Author | Rep'd by @dongwon | Latinx | They/Them | Profile image by @dariusvoncel | 3,150 |
Most active users
| Username | Bio | Number of tweets |
| --- | --- | --- |
| charlesatan | A charlatan. Adores you. Hates everyone else. Cis male. | 5 |
| QueerLibLib | hey, we're QLL — an upcoming digital library fighting to build a vibrant, flourishing queer future. 🏳️‍🌈🏳️‍⚧️ // follow for updates! 💜🪶 | 3 |
| wbhwrites | Not a number. Writer of fiction and nerd noise. Occasional musician. Prog rock nerd. Anti-fascism. We probably disagree about everything. | 3 |
| mairal | @StanfordMed Prof. @SUBiodesign. @StanfordCIGH. @OrbeesMedical. @PATHtweets BALC, @eppic_global. @IITBombay HF. @sewausa. Passion for innovation. Views my own. | 3 |
| StinaLeicht | SFF author PERSEPHONE STATION, LOKI'S RING (Saga Press) Agent: Hannah Bowman, Feminist she/they ADHD PTSD Dyslexic 🏳️‍🌈 @StinaLeicht@mastodon.social | 3 |
| dadlypursuits | Girl dad. Lawyer, but not typically a useful one. He/him | 2 |
| PodCastle_org | Short fantasy from @EAPodcasts BFA winner WFA, Hugo, Ignyte, Aurora finalists Editors @erwrites @Shingaibelike Asst Editor @S_A_Barker Host @mattdoveywriter | 2 |
| derficusrex | Feed may include fiction, TTRPGs, motorsport, bad puns, IT/infosec, and who knows what else. Straight cis guy (he/him). Trans rights are human rights. | 2 |
| MarinaLostetter | Sci-fi and Fantasy author. THE HELM OF MIDNIGHT out NOW! ACTIVATION DEGRADATION out NOW! She/her. Repped by @dongwon | 2 |
| Sholarsenic | Author of PARAPPA THE RAPPER from @BossFightBooks CURRENTLY ON KICKSTARTER! Fiction. Non-fiction. I make stuff. Kotaku|Polygon|VICE|HuffPost|+More (He/Him) | 2 |
---
Tweets per day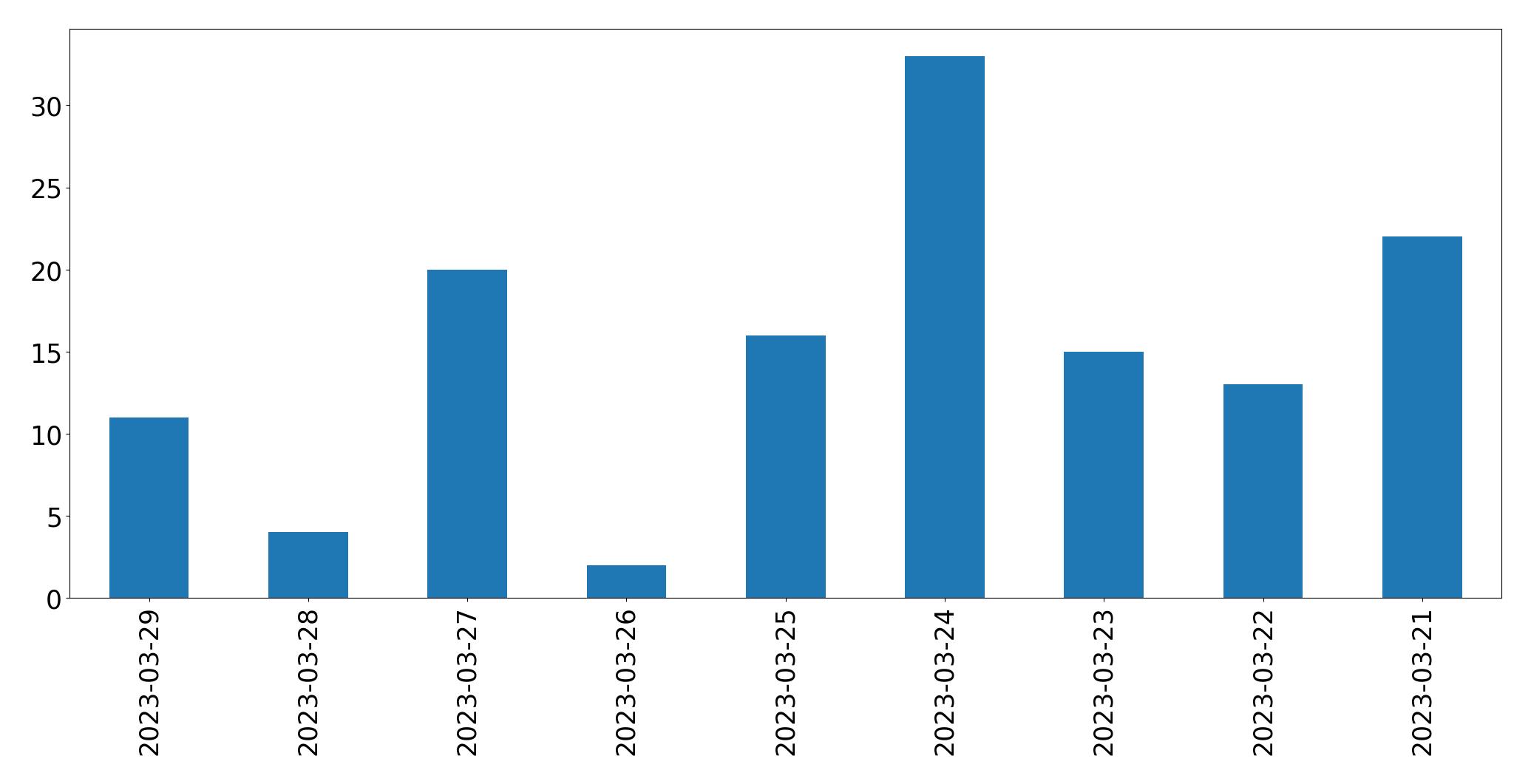 ---
Top 10 tweets with highest Retweet count
| ID | Text | Retweet count |
| --- | --- | --- |
| 1639009623637106689 | Há 2 anos o mundo literário surtou com o lançamento de É ASSIM QUE SE PERDE A GUERRA DO TEMPO, de @tithenai e @maxgladstone (tradução de @eincompreendida), um #scifi com romance sáfico!🌈 Quem aí surtou também (ou surta até hoje)?!😍 Livros disponível: https://t.co/7DrRRgxwUX✨ https://t.co/UgE1jh1WWU | 15 |
| 1641136880136716291 | Only three weeks until the final event of our @ahrcpress funded #FutureScotSFF Network! join us on APRIL 19, at 6PM for Challenging the Past (Canon and History) with @iainjclark, @tithenai, @HJosephineGiles, & @TendaiHuchu, chaired by @oliverklangmead! https://t.co/HyxnLfHzuz https://t.co/QZIqdD9yNc | 6 |
| 1638300479791980544 | omgomgOMG @Shingaibelike! I'm crying right now. also, it's been a while since I listened to this and @tithenai's reading? Blowing me away all over again. I'm so honored to be part of this 15 (FIFTEEN) year anniversary celebration. https://t.co/gynFRSwLzj | 5 |
| 1639018747921924100 | THIS IS HOW YOU LOSE THE TIME WAR by @tithenai and @maxgladstone nabbed a win over The Broken Earth Trilogy, and will face off against TJ Klune's THE HOUSE ON THE CERULEAN SEA! (sorry, Dreadnought. maybe next year?) who stays in? vote below! https://t.co/06UAeQaoPk | 4 |
| 1638274589343076374 | #pc779 BLACK FEATHER by @tinytempest, narrated by @tithenai. A #TaleFromTheVaults selected and hosted by @Shingaibelike as part of the buildup to the #Podcastle15th celebration; originally ran as #pc123 Rated PG https://t.co/hAGSryEhBg | 2 |
| 1640450213176287252 | @tithenai THE SAME THING HAPPENED TO ME! (Sorry for yelling, but I feel seen!) I was low key judging people for watching it…and then I ended up watching all three seasons TWICE. What sorcery is this?!? | 1 |
| 1639030747976851456 | @tithenai @sawdustbear Woodwind lute suggests the existence of its counterpart string flute: a lute with every string tuned to F. | 0 |
| 1638884717151002626 | @tithenai apparently until April 20, Wingspan has a Ramadan background | 0 |
| 1638947118894436352 | @demonologian oh yes I spent a lot of quarantine in the tub, with wine, listening to @LevarBurton Reads this one with @tithenai was my fave https://t.co/w6D3nTxAQR | 0 |
| 1638970399022018560 | @tithenai yeah, just one that seemed about 8 inches long | 0 |
Top 10 tweets with highest Like count
| ID | Text | Like count |
| --- | --- | --- |
| 1639009623637106689 | Há 2 anos o mundo literário surtou com o lançamento de É ASSIM QUE SE PERDE A GUERRA DO TEMPO, de @tithenai e @maxgladstone (tradução de @eincompreendida), um #scifi com romance sáfico!🌈 Quem aí surtou também (ou surta até hoje)?!😍 Livros disponível: https://t.co/7DrRRgxwUX✨ https://t.co/UgE1jh1WWU | 138 |
| 1639018747921924100 | THIS IS HOW YOU LOSE THE TIME WAR by @tithenai and @maxgladstone nabbed a win over The Broken Earth Trilogy, and will face off against TJ Klune's THE HOUSE ON THE CERULEAN SEA! (sorry, Dreadnought. maybe next year?) who stays in? vote below! https://t.co/06UAeQaoPk | 14 |
| 1638300479791980544 | omgomgOMG @Shingaibelike! I'm crying right now. also, it's been a while since I listened to this and @tithenai's reading? Blowing me away all over again. I'm so honored to be part of this 15 (FIFTEEN) year anniversary celebration. https://t.co/gynFRSwLzj | 13 |
| 1639383914086031360 | @tithenai If it wasn't, it should be. | 13 |
| 1641136880136716291 | Only three weeks until the final event of our @ahrcpress funded #FutureScotSFF Network! join us on APRIL 19, at 6PM for Challenging the Past (Canon and History) with @iainjclark, @tithenai, @HJosephineGiles, & @TendaiHuchu, chaired by @oliverklangmead! https://t.co/HyxnLfHzuz https://t.co/QZIqdD9yNc | 12 |
| 1638255691398799361 | @tithenai @scalzi "artificial marshmallow flavoured Pepsi" are now words that I have read | 10 |
| 1640944194436079616 | @tithenai Okay this is up there with a Ferengi quoting Marx. this is awesome | 8 |
| 1639420803421966337 | @tithenai the little jinn! | 6 |
| 1638627639287255040 | @tithenai Old enough to have danced to this in high school, and every time this song was played the floor filled up. As he said "Down, Down!" we fell to the floor in slow motion. We laid there until the guitar the riffed again, then we LEAPED into the air, yelling and thrashing. FUN! | 5 |
| 1638970399022018560 | @tithenai yeah, just one that seemed about 8 inches long | 5 |
Top 3 Languages Used In Tweets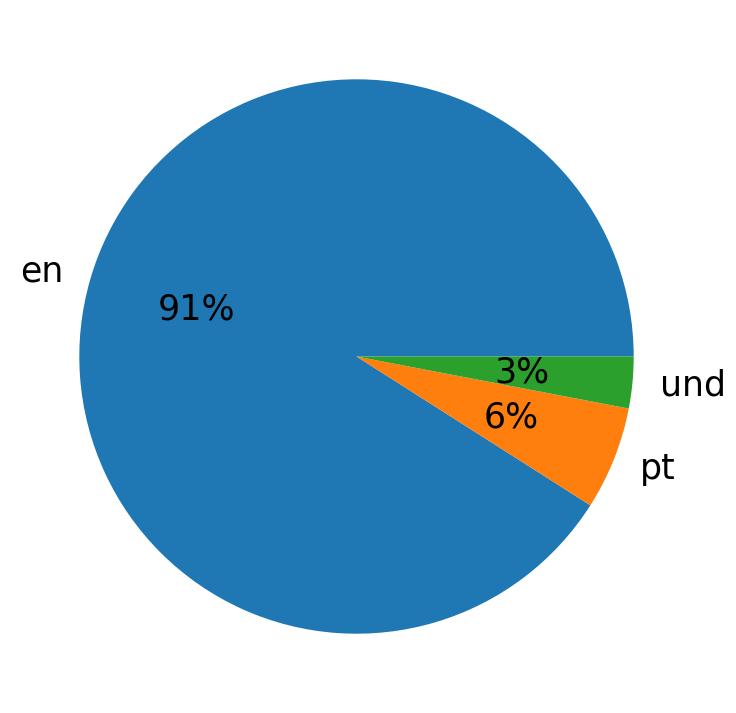 ---
Top 10 Hashtags used
| Hashtag | Count |
| --- | --- |
| #scifi | 3 |
| #futurescotsff | 2 |
| #pc779 | 2 |
| #talefromthevaults | 2 |
| #podcastle15th | 2 |
| #pc123 | 2 |
| #10 | 1 |
| #btvs | 1 |
Top 10 Hashtags Used In Tweets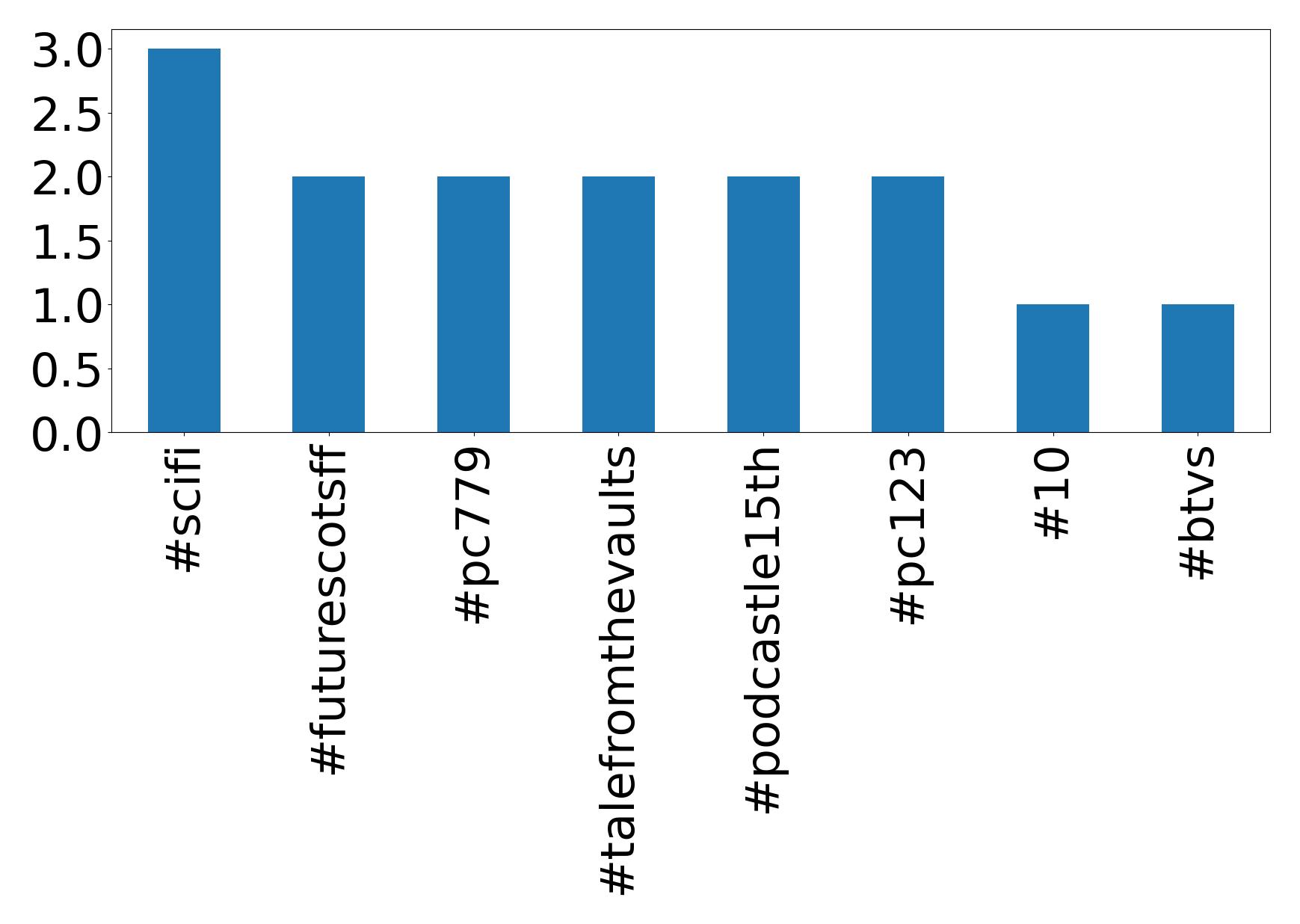 Top 10 mentions
| Mention | Count |
| --- | --- |
| @tithenai | 136 |
| @maxgladstone | 16 |
| @nkjemisin | 12 |
| @eincompreendida | 8 |
| @editorasuma | 6 |
| @tinytempest | 6 |
| @nameshiv | 5 |
| @shingaibelike | 5 |
| @ahrcpress | 2 |
| @iainjclark | 2 |
Top 10 mentions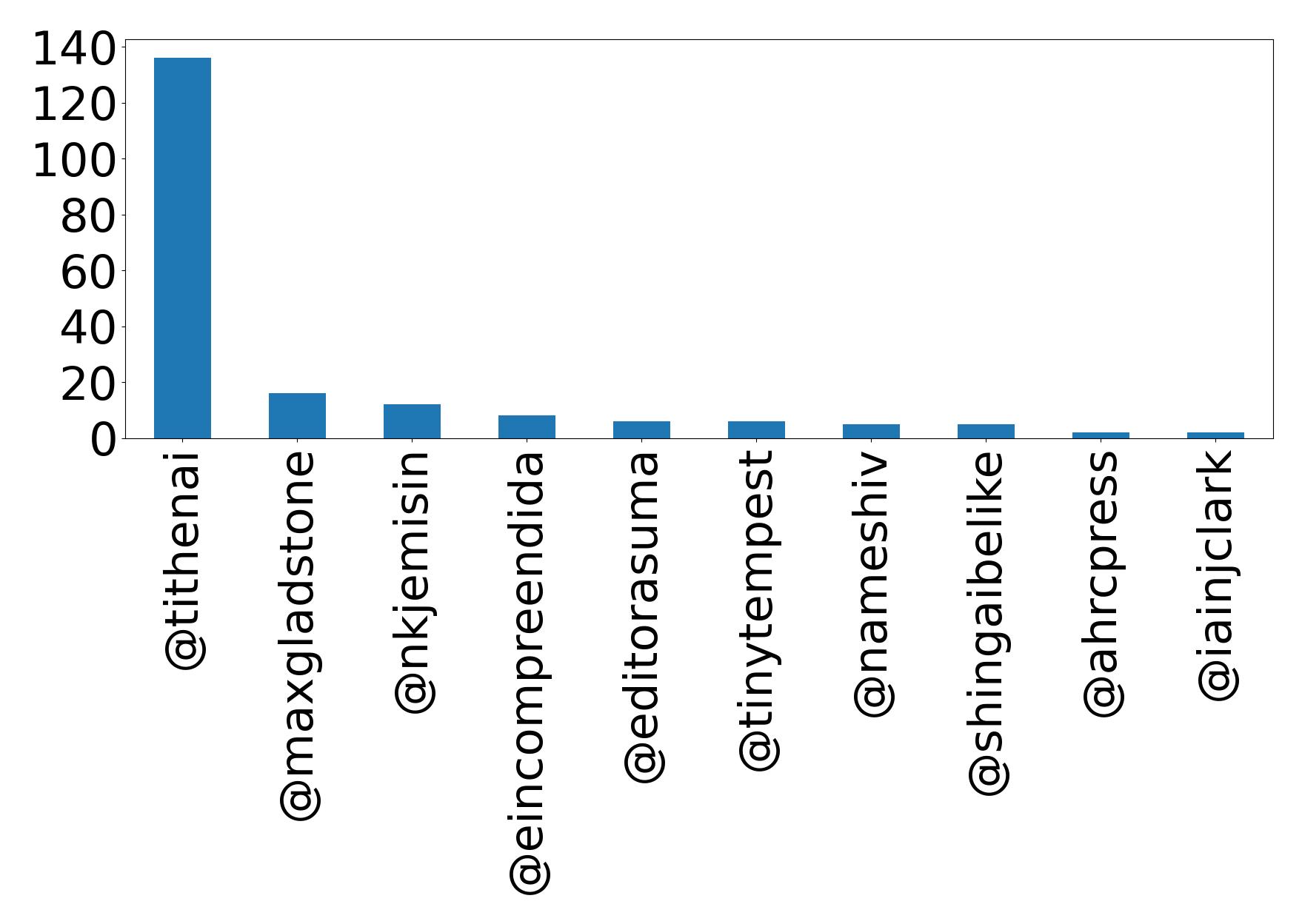 Wordcloud of Tweets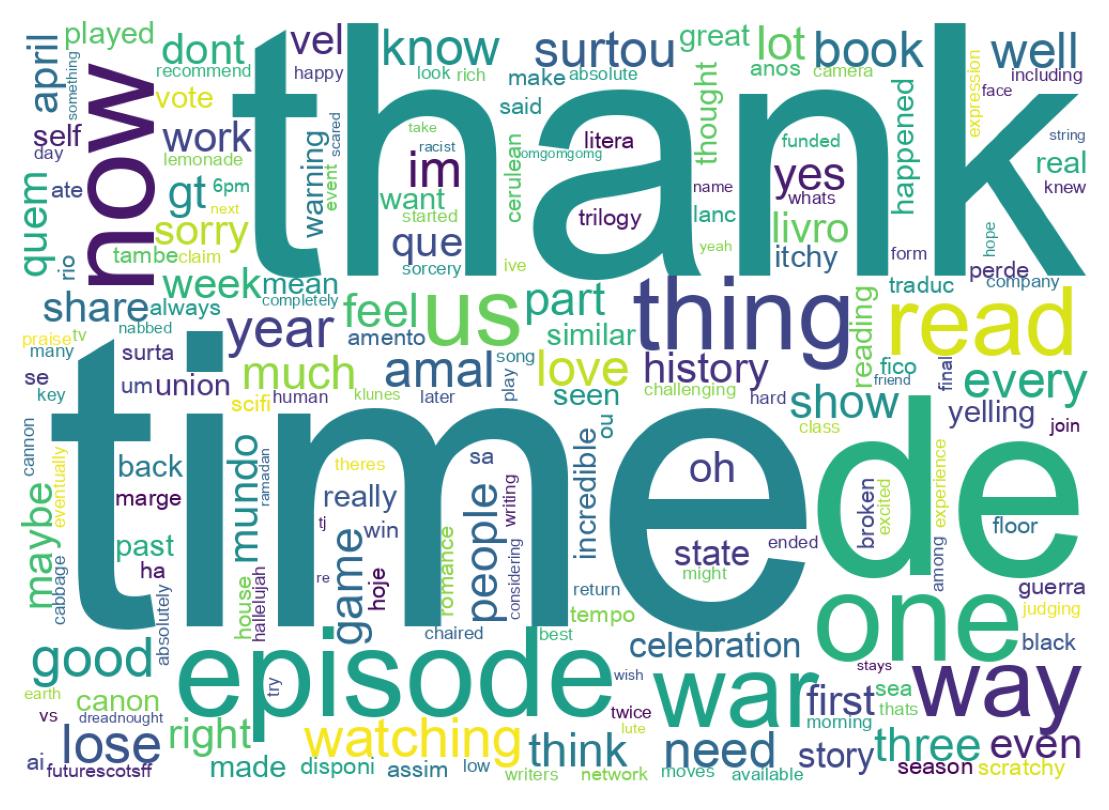 ---
Emojis
Average number of emojis used per tweet
19
Emojis used in tweets
| Emoji | Count | Emoji Text |
| --- | --- | --- |
| ❤️ | 4 | red_heart |
| 😍 | 4 | smiling_face_with_heart-eyes |
| ✨ | 4 | sparkles |
| 👏 | 4 | clapping_hands |
| 🌈 | 3 | rainbow |
| ❤ | 2 | red_heart |
| 😭 | 1 | loudly_crying_face |
| 🙏 | 1 | folded_hands |
| 🖤 | 1 | black_heart |
| 🥰 | 1 | smiling_face_with_hearts |
Emojis groups
| Emoji Group | Count |
| --- | --- |
| Smileys & Emotion | 14 |
| People & Body | 5 |
| Activities | 4 |
| Travel & Places | 3 |