Tweets Analysis - Keyword: @TheRemyThorne22
Total number of tweets analysed
5
Earliest tweet was on
2023-03-18
Latest tweet was on
2023-03-21
Average age of authors' accounts
9 years
---
Summarization
The tweets mention "true love" and describe a "Classic Chris love story." There's also a reference to a "Reaception" and a question of "why not."
Topic Modeling
Love and relationships
Narratives and storytelling
Social events and gatherings
MMA and combat sports
Questioning and uncertainty
Emotional Analysis
The tweets express positive emotions, such as affection and admiration, towards someone named Remy Thorne. They mention the idea of "true love" and a "classic love story." There is also a mention of a "reception," possibly hinting at a significant event or celebration. The tone overall is upbeat and playful, with one tweet ending with the phrase "Why not."
Trend Analysis
True love
Classic Chris love story
Reaception
The Remy Thorne
Questioning (Why not)
---
Types of Tweets
Number of Retweets
1
Percentage of total tweets
20%
Number of Original tweets
0
Percentage of total tweets
0%
Number of tweets that contain Mentions
5
Percentage of total tweets
100%
Number of tweets that were Replies
4
Percentage of total tweets
80%
Number of tweets that were Quotes
1
Percentage of total tweets
20%
Number of tweets that contain Hashtags
0
Percentage of total tweets
0%
---
Top 5 devices used to tweet
| Source | Count |
| --- | --- |
| Twitter for iPhone | 5 |
What devices were used to tweet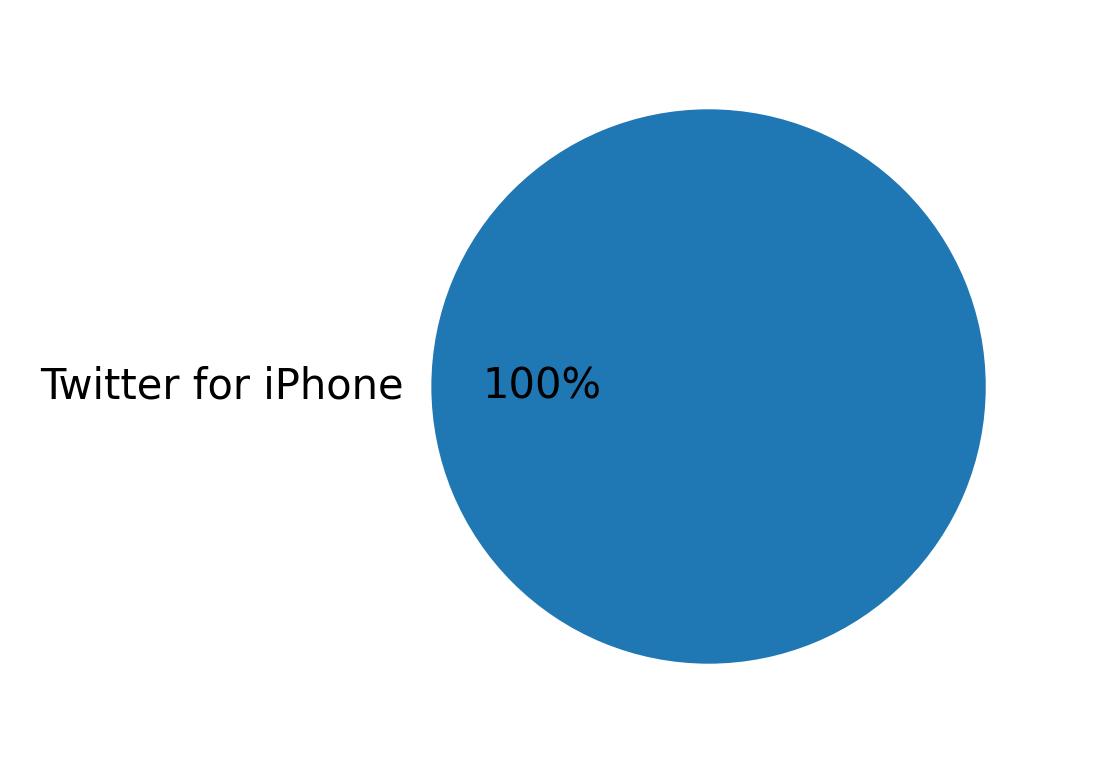 ---
Top 10 accounts with highest followers count
| Username | Name | Bio | Followers count |
| --- | --- | --- | --- |
| honeyhiker | 🌙 | - | 10,286 |
| ChrisHaas | Chris Haas | 👁❤️🫵 | 10,171 |
| DanSFV | njoii.eth | Muay Thai fighter | CEO: Fortitude Trucking | https://t.co/bJRnVsYtda |🇪🇸 | | 602 |
| chrissgris | cgris | LA || 🇦🇲🇪🇬 || UCLA '19 | 372 |
| SeanLikeConnery | Like Sean Connery | Hero • Strong • Fast • Fresh from the fight • Hero • Sure • Soon • Larger than life | 242 |
Top 10 accounts with highest friends count
| Username | Name | Bio | Followers count |
| --- | --- | --- | --- |
| ChrisHaas | Chris Haas | 👁❤️🫵 | 1,690 |
| DanSFV | njoii.eth | Muay Thai fighter | CEO: Fortitude Trucking | https://t.co/bJRnVsYtda |🇪🇸 | | 1,015 |
| SeanLikeConnery | Like Sean Connery | Hero • Strong • Fast • Fresh from the fight • Hero • Sure • Soon • Larger than life | 605 |
| chrissgris | cgris | LA || 🇦🇲🇪🇬 || UCLA '19 | 337 |
| honeyhiker | 🌙 | - | 168 |
Most active users
| Username | Bio | Number of tweets |
| --- | --- | --- |
| ChrisHaas | 👁❤️🫵 | 1 |
| DanSFV | Muay Thai fighter | CEO: Fortitude Trucking | https://t.co/bJRnVsYtda |🇪🇸 | | 1 |
| SeanLikeConnery | Hero • Strong • Fast • Fresh from the fight • Hero • Sure • Soon • Larger than life | 1 |
| chrissgris | LA || 🇦🇲🇪🇬 || UCLA '19 | 1 |
| honeyhiker | - | 1 |
---
Tweets per day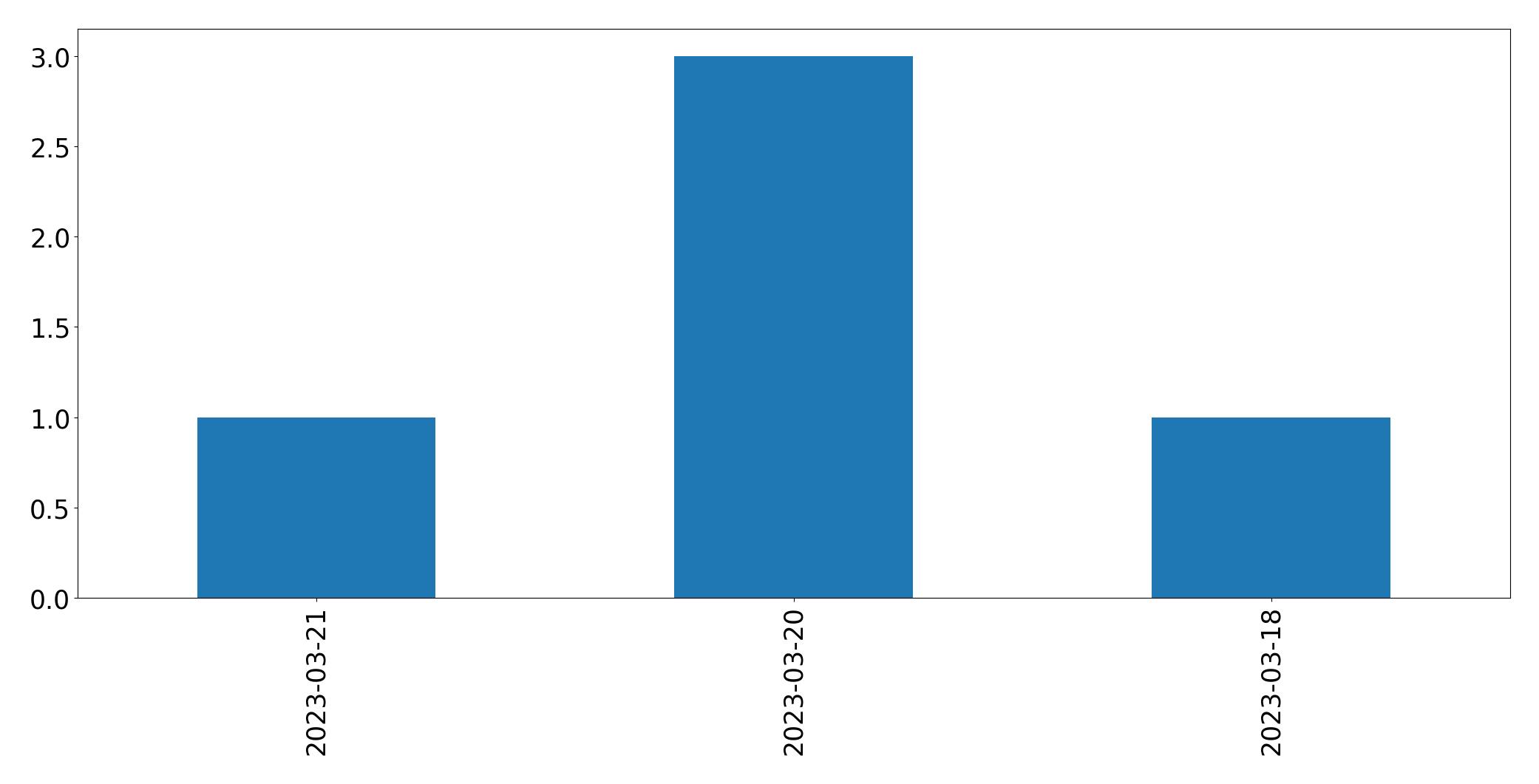 ---
Top 10 tweets with highest Retweet count
Top 10 tweets with highest Like count
Top 3 Languages Used In Tweets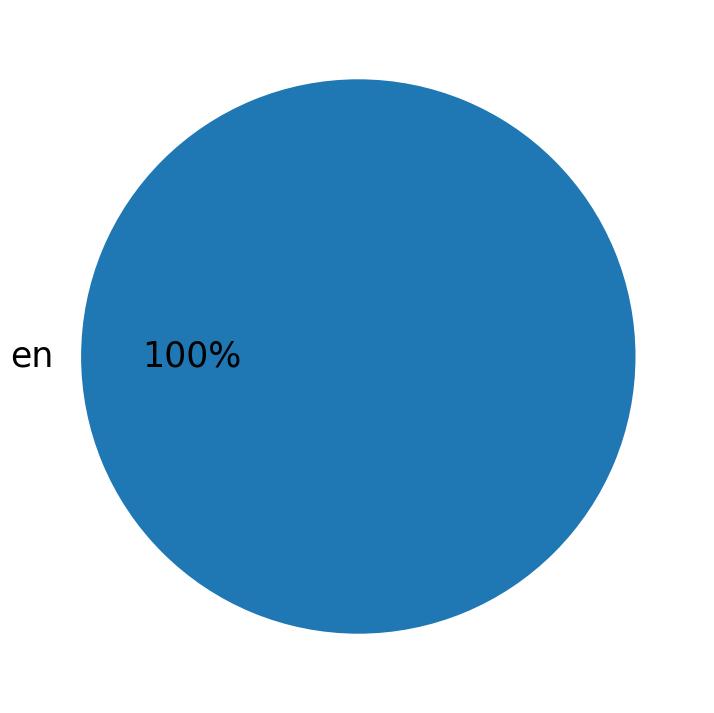 ---
Top 10 mentions
| Mention | Count |
| --- | --- |
| @theremythorne22 | 5 |
| @zacharylevi | 1 |
| @sandhumma | 1 |
Top 10 mentions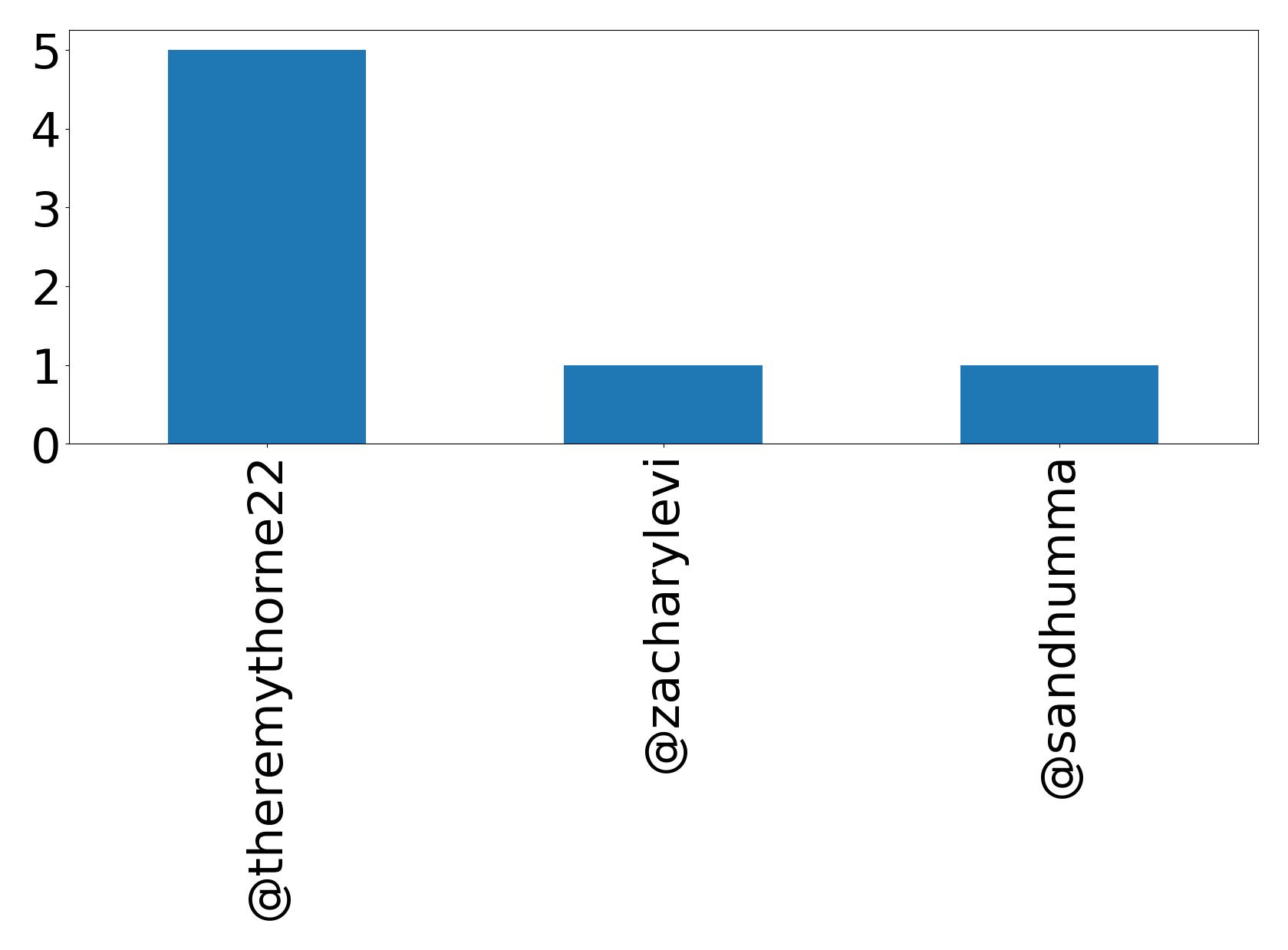 Wordcloud of Tweets