Tweets Analysis - Keyword: @thenextweb
Total number of tweets analysed
757
Earliest tweet was on
2023-03-22
Latest tweet was on
2023-03-31
Average age of authors' accounts
9 years
---
Summarization
The tweets mention the Conference for The Next Web in Valencia, Spain, where various people and companies, such as COCOBAY and Startup Valencia, are participating. There are talks about European mobile operating systems, AI, drones, and raising funds for startups. There is also a pitch battle to choose the best startup from Valencia to participate in The Next Web in Amsterdam. The Marina de Empresas is also present, showcasing their entrepreneurship programs. The event focuses on innovation and technology and is an opportunity for corporations and entrepreneurs to collaborate.
Topic Modeling
Technology events and conferences
Startups and entrepreneurship
Mobile operating systems
Artificial intelligence and machine learning
Impact and sustainability in the Valencia tech ecosystem
Emotional Analysis
The tweets express excitement, enthusiasm, and anticipation for the technology and entrepreneurship conference, The Next Web Valencia. There are also mentions of networking opportunities and panels on fundraising and VC. Some tweets also highlight the involvement of local startups and businesses, showcasing the pride and support within the Valencian tech community. Overall, the tone of the tweets is positive and energetic, reflecting a mindset of innovation and progress.
Trend Analysis
Participation and presence at the @thenextweb Valencia event
Discussion of technology and innovation in the Valencia ecosystem
Focus on startups and entrepreneurship
Exploration of emerging technologies such as AI and drones
Networking and collaborations within the tech industry
---
Types of Tweets
Number of Retweets
192
Percentage of total tweets
25%
Number of Original tweets
395
Percentage of total tweets
52%
Number of tweets that contain Mentions
757
Percentage of total tweets
100%
Number of tweets that were Replies
153
Percentage of total tweets
20%
Number of tweets that were Quotes
19
Percentage of total tweets
2%
Number of tweets that contain Hashtags
400
Percentage of total tweets
52%
---
Top 5 devices used to tweet
| Source | Count |
| --- | --- |
| Twitter Web App | 370 |
| Twitter for iPhone | 188 |
| Twitter for Android | 108 |
| TweetDeck | 15 |
| Sendible | 9 |
What devices were used to tweet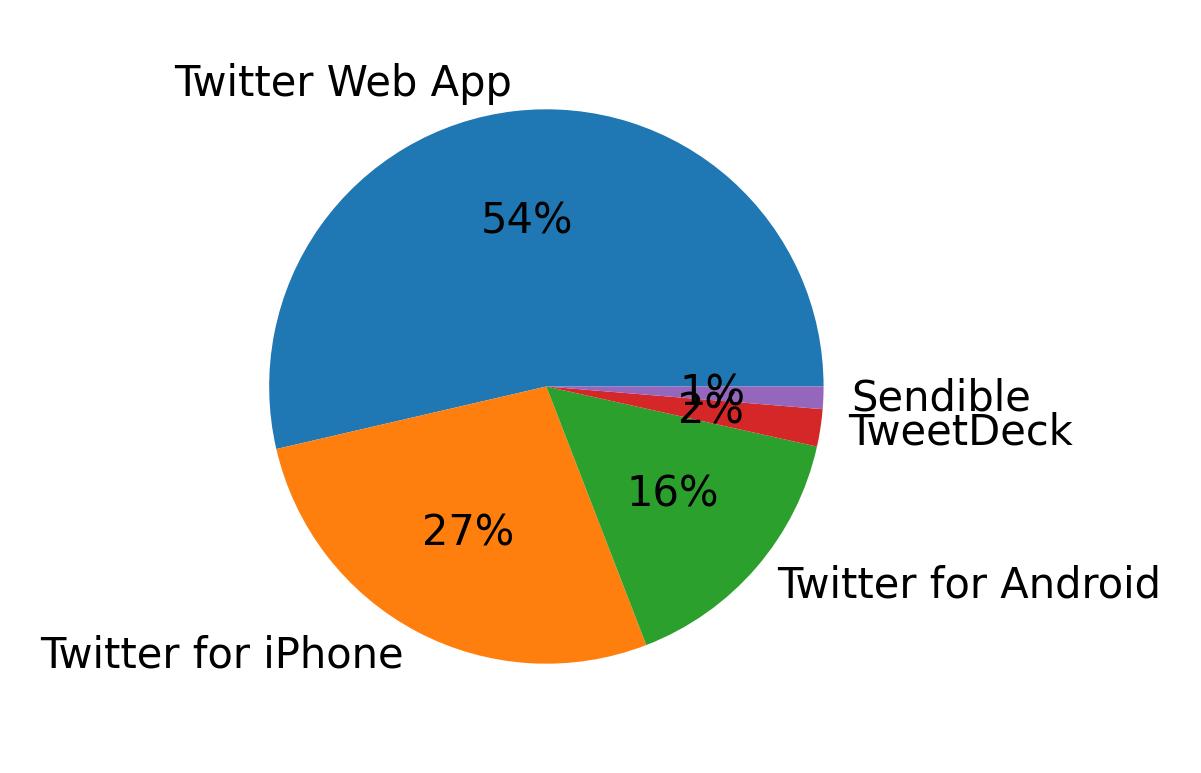 ---
Top 10 accounts with highest followers count
| Username | Name | Bio | Followers count |
| --- | --- | --- | --- |
| thenextweb | TNW | Join us March 30 & 31 - La Marina de Valencia for #TNWValencia And June 15 & 16 - Amsterdam for #TNWConference The heart of tech ❤️ | 1,647,095 |
| TMobileHelp | T-Mobile Help | T-Force = Customer service gurus: Billing trailblazers: Tech scholars: Un-carrier fanatics: Wireless experts. | 420,245 |
| briansolis | Brian Solis | 8x Best-Selling Author | Keynote Speaker | Digital Anthropologist | Futurist | Other Socials @BrianSolis | | 272,582 |
| MarshaCollier | Marsha Collier | Over 1 Million 📚 sold: Author: Social Media, eBay, Customer Service, #Technology Pundit 🎙️ #Android #CustServ #AI #🟦 #NASASocial #IHeartRadio | 232,615 |
| DataScienceDojo | Data Science Dojo | We make learning data science easy and fun! Join the 10,000+ professionals who started their successful Data Science careers with us. #DSDojo | 138,116 |
| cex_io | CEX.IO | A leading cryptocurrency ecosystem and #crypto trading platform. Buy, sell, exchange, store, earn 140+ cryptocurrencies. Accepting Visa, MasterCard & more. | 132,696 |
| ipfconline1 | ipfconline | Digital Transformation Consulting #AI #MachineLearning #DeepLearning #DataScience #AIEthics #EdgeComputing #Fintech #DigitalMarketing | 131,349 |
| dinisguarda | Dinis Guarda | Author Creator @citiesabc_ @openbusinesshq @fashionabc_ @sportsabc_ @intelligenthq #metaverse #arts #AI #blockchain #Fintech #nfts @metaverseabc_ CEO @ztudium | 130,019 |
| AjuntamentVLC | Ajuntament València | Canal Oficial de l'Ajuntament per a informar-te.Consultes, de 9 a 19 h.Incidències a l'#APPValència, al☎010 o al web d'Atenció Ciutadana 📩de https://t.co/eWePPX99XA | 81,551 |
| BBVASpark | BBVA Spark | 💫 Spark es una iniciativa de @BBVA para ayudar a las empresas de alto crecimiento con la agilidad y flexibilidad que necesitan para alcanzar el éxito 🚀 | 56,628 |
Top 10 accounts with highest friends count
| Username | Name | Bio | Followers count |
| --- | --- | --- | --- |
| ipfconline1 | ipfconline | Digital Transformation Consulting #AI #MachineLearning #DeepLearning #DataScience #AIEthics #EdgeComputing #Fintech #DigitalMarketing | 110,687 |
| MarshaCollier | Marsha Collier | Over 1 Million 📚 sold: Author: Social Media, eBay, Customer Service, #Technology Pundit 🎙️ #Android #CustServ #AI #🟦 #NASASocial #IHeartRadio | 71,485 |
| AlphaGammaHQ | AlphaGamma | Business portal for #young #professionals. We write about #entrepreneurship, #finance and #opportunities. Want to work with young professionals? Let's chat! 🤙 | 42,606 |
| Liberationtech | Liberation Technology | One of the world's leading communities for tech for good. Founded at @Stanford in 2008. @nytimes featured. Helped launch @joindiaspora, now @WeVoyce. | 35,815 |
| sbonet | Santiago Bonet | Ingeniero Informático @UPV, Máster AMP @IEBusiness | Responsable de #TransformaciónDigital del @AjuntAlcasser | NewsLetter https://t.co/zcgHtjmlp8 | 33,816 |
| RosyCoaching | Rosy | #DigitalMarketing #AI #eLearning #IoT #BigData #Ethics #Cuisine MD Psychology @ipfconline1 Team | 32,985 |
| SamPavin | Samuel Pavin | Strategy, innovation, B2B marketing and startups | Growing @resumption_co | Board #FrenchTech Australia | Ex @ibm @UQventures | https://t.co/J1zumEnP5p | 28,657 |
| Eli_Krumova | Elitsa Krumova | |#Digital 🦄 Nomad| |#WomeninTech| #Influencer @Onalytica | @WomenTechmakers |#Tech #IoT #IIoT #AI #ML #RPA #Robotics #CyberSec #IoTPL |#SocialMedia #Marketing| | 25,604 |
| DarenPickering | Daren Pickering | Technical Leader and Inventor. Interested in #futuretech #innovation #technology #sustainability #cybersecurity #payments #mobile | 15,434 |
| afigueiredo | Antonio Figueiredo | Sr Dir Lead Architect @Salesforce working with the largest enterprises (F100) in the world to digitally transform. Former CTO. Published in books and tech media | 14,805 |
Most active users
| Username | Bio | Number of tweets |
| --- | --- | --- |
| Inkstall | Installing knowledge since 12 years. Learning is more than absorbing facts, it is acquiring understanding. | 116 |
| OBrien_Kat | Leading partnerships @ClimateTrade. Ex-ESPN, MA, Samsung. Iowa-born, NYC-made, 🇪🇸 now. Notre Dame/Wharton/Lauder. Pro-democracy, anti-authoritarian. 🗳 🏃‍♀️ | 14 |
| DinoSchrute | Creador de @Bored_Wizards 🧙🏼‍♂️| staff @frensdegens Cofundador @0xHoollies @SkullnBalls 🏴‍☠️⚽️| Dwight Schrute es mi padre. Bético 💚🤍. Maximalista #Bitcoin | 11 |
| mami_garwati | Business Coach for Creative Professionals / Author of Burn Your Portfolio / Designer / Husband / Dad / Bobblehead | 10 |
| think_tourism | Digital Tourism Think Tank. A platform for destination marketing professionals. Digital initiatives & creative solutions for the tourism industry | 10 |
| tugesto | 🌐 + 👥Todo lo mejor de un software de #Nóminas y #RRHH y todo lo mejor de un equipo de asesores. 🔝Descubre nuestra oferta completa para #pymes y #autonomos. | 10 |
| ipfconline1 | Digital Transformation Consulting #AI #MachineLearning #DeepLearning #DataScience #AIEthics #EdgeComputing #Fintech #DigitalMarketing | 9 |
| KenCollinsMktng | I help small, local business owners across the U.S. and Canada with easy, affordable, internet marketing solutions. | 9 |
| enisa | Nuestro objetivo es contribuir a la creación y crecimiento de la pyme española mediante la financiación de proyectos innovadores. | 9 |
| JonDKush | RCDG COs •RE blockchain solutions for brick & mortar assets | 8 |
---
Tweets per day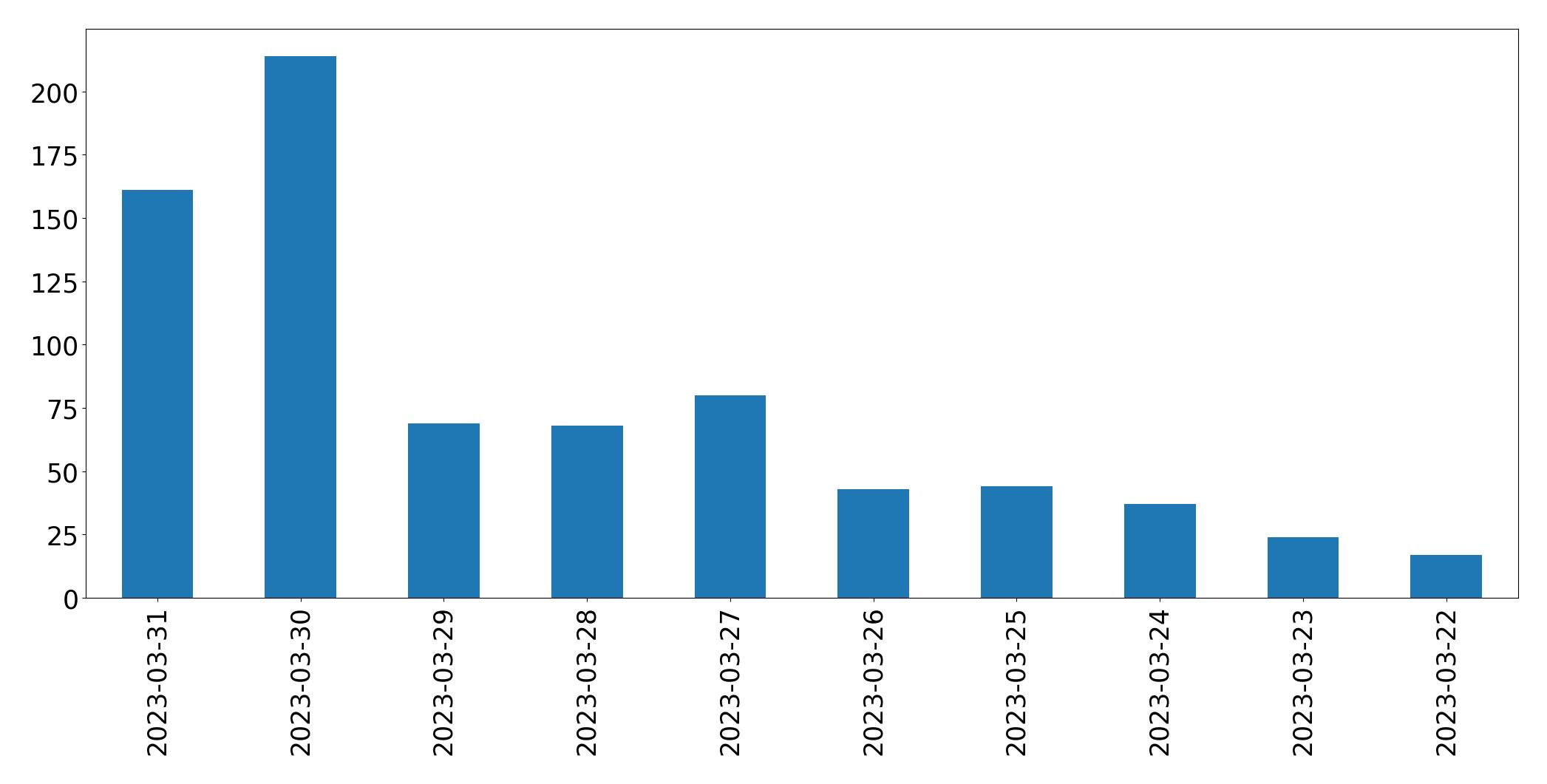 ---
Top 10 tweets with highest Retweet count
| ID | Text | Retweet count |
| --- | --- | --- |
| 1640303075159158785 | Can a European mobile OS challenge Android and iOS? In a @thenextweb article by @CallumBooth, using lots of "arguments" from industry expert @JStryjak, we learn the answer is NO. With /e/OS @e_mydata as an example! Let's have a https://t.co/r4rwshWBXx… https://t.co/tDr9aAZqrV | 14 |
| 1640436535408615426 | AI translation firm unveils 'world-first' timeline to singularity https://t.co/ofLtUPKcGP @thomas_macaulay via @thenextweb #AI #MachineLearning #NLP Cc @andi_staub @SpirosMargaris @jblefevre60 @MarshaCollier @AkwyZ https://t.co/i0dcZJA2e3 | 12 |
| 1639854955346419712 | What Greek myths can teach us about the dangers of #AI https://t.co/0o9tp7j4Sr via @thenextweb #MachineLearning #DeepLearning Cc @AkwyZ @sallyeaves @AghiathChbib @gvalan @jblefevre60 @pierrepinna @MiaD @efipm https://t.co/LrEuIp2aZl | 12 |
| 1639024487323832323 | Are bioinspired #drones the next big thing in unmanned flight? https://t.co/GVmqrbW7KX via @thenextweb #AI Cc @AkwyZ @sallyeaves @AghiathChbib @gvalan @sarbjeetjohal @jblefevre60 @pierrepinna @SimonCocking @ahier https://t.co/GHmfOQ98eF | 11 |
| 1641540384089165824 | COCOBAY presente en @thenextweb Valencia de mano de nuestro CTO @BrunoFondevila y CEO @jgonzalezferrer 🥥 https://t.co/TXIcNBmznt | 10 |
| 1641475079925014529 | Conference for @thenextweb #TNWValencia https://t.co/Sod9W9C8LY | 9 |
| 1641561703539154948 | The #AI pope coat is the shape of hyperreality to come https://t.co/yGPbsWGL3t @CallumBooth via @thenextweb #GenerativeAI #MachineLearning #AIEthics #MisInformation Cc @SpirosMargaris @jblefevre60 @MarshaCollier @ahier @naeema_pasha @mvollmer1 @HaroldSinnott @enricomolinari https://t.co/Td9MJPFCGf | 9 |
| 1638556649609723906 | What happens if we put a 'sentient' #AI inside of a lab-grown brain? https://t.co/FnPqVje3yQ via @thenextweb Cc @HaroldSinnott @Xbond49 @dinisguarda @andi_staub @JoannMoretti @jblefevre60 @helene_wpli @AkwyZ https://t.co/zUnlbqlzaI | 8 |
| 1641353815763869696 | Arrancamos @thenextweb el eventazo sobre emprendimiento e innovación enfocando en la tecnología en @lamarinadevlc https://t.co/SqBRrlXpTK | 7 |
| 1638809447555297280 | #TNWValencia | @bayonlopez, CEO de ENISA @mincoturgob participa en "The rise of the Spanish tech ecosystem" junto a: Christophe Morvan @DrakeStar_ Lucía Calabria @valenciactiva_ Javier Espinoza @FinancialTimes 🗓️30.03 | 🕙10:10h @thenextweb 📲https://t.co/XtlDwH0InM https://t.co/dzUvFXrR9R | 7 |
Top 10 tweets with highest Like count
| ID | Text | Like count |
| --- | --- | --- |
| 1641475079925014529 | Conference for @thenextweb #TNWValencia https://t.co/Sod9W9C8LY | 124 |
| 1641540384089165824 | COCOBAY presente en @thenextweb Valencia de mano de nuestro CTO @BrunoFondevila y CEO @jgonzalezferrer 🥥 https://t.co/TXIcNBmznt | 53 |
| 1640303075159158785 | Can a European mobile OS challenge Android and iOS? In a @thenextweb article by @CallumBooth, using lots of "arguments" from industry expert @JStryjak, we learn the answer is NO. With /e/OS @e_mydata as an example! Let's have a https://t.co/r4rwshWBXx… https://t.co/tDr9aAZqrV | 36 |
| 1640311309651566592 | Calentando motores en @lamarinadevlc con @thenextweb 🤟 https://t.co/uP0PIXmJzp | 30 |
| 1641405936748175362 | GM from @thenextweb Valencia! Sharing my views at TNW Founder insights: navigating investment, international expansion and beyond - and saying hello to my virtual frens 😍 https://t.co/dak5QhllaG | 29 |
| 1641377461681233923 | 🔛 ¡Arranca @thenextweb Valencia! La edición satélite del evento tecnológico impulsado por @FinancialTimes que cuenta con Startup Valencia como partner estratégico 🤝 Ven a visitarnos a nuestro stand ➡ nº89 #TNWValencia https://t.co/cVvAUzRd1S | 26 |
| 1640300598196092928 | This week, I'll be speaking at @thenextweb in Valencia on all things raising your first funding round and VC. Say hello 👋🏾 if you're a founder building for Europe raising your first funding round, also excited to connect with pre seed / seed VCs too! #thenextweb #tech https://t.co/YUhao4hIy3 | 26 |
| 1639854955346419712 | What Greek myths can teach us about the dangers of #AI https://t.co/0o9tp7j4Sr via @thenextweb #MachineLearning #DeepLearning Cc @AkwyZ @sallyeaves @AghiathChbib @gvalan @jblefevre60 @pierrepinna @MiaD @efipm https://t.co/LrEuIp2aZl | 25 |
| 1641379888274784258 | Spotlight #Valencia Pitch Battles 🚀 👥 @nacho_mas, Guillermo Flor, @LuzAdell_, @Fran_Estevan y Tony Paños forman el jurado encargado de elegir a la mejor #startup valenciana que irá a @thenextweb en Ámsterdam #TNWValencia https://t.co/K5gjDny1Ec | 25 |
| 1641396149771747332 | Visitando @thenextweb con algunos equipos de @lanzaderaes tras nuestra R de CEOs mensual #TNWValencia https://t.co/zanPQBVMCf | 25 |
Top 3 Languages Used In Tweets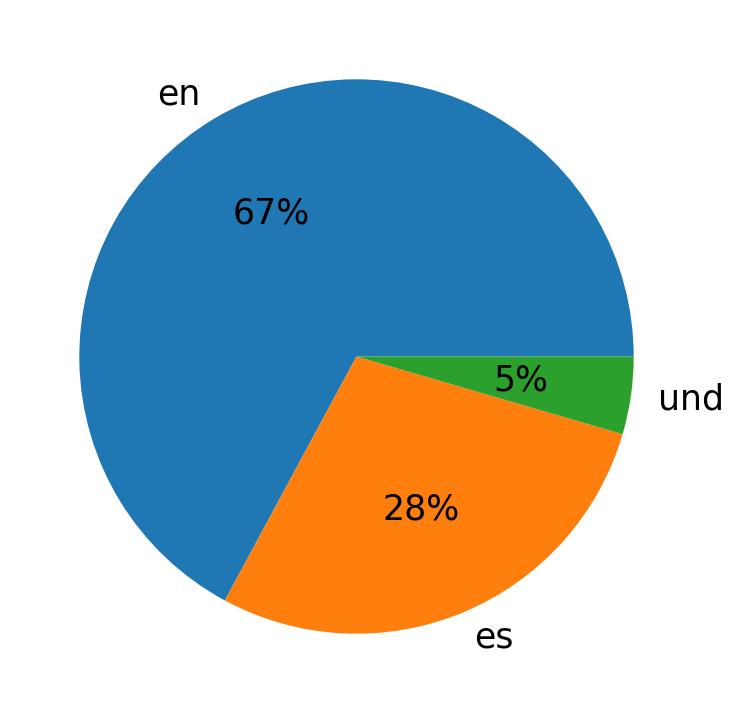 ---
Top 10 Hashtags used
| Hashtag | Count |
| --- | --- |
| #tnwvalencia | 178 |
| #tnwvalència | 41 |
| #tech | 39 |
| #startups | 37 |
| #ai | 31 |
| #valencia | 30 |
| #innovation | 24 |
| #tnw | 20 |
| #machinelearning | 16 |
| #thenextweb | 14 |
Top 10 Hashtags Used In Tweets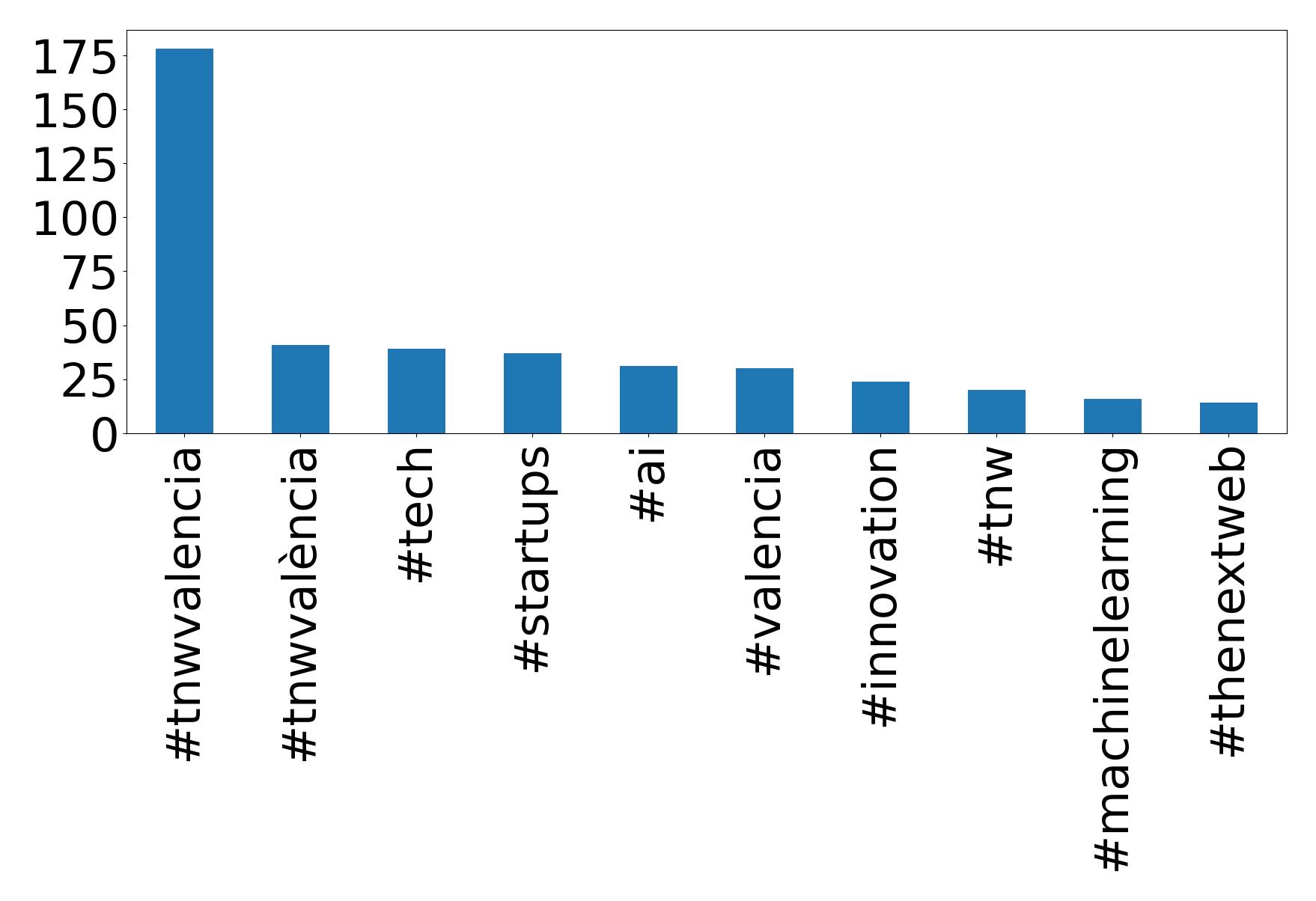 Top 10 mentions
| Mention | Count |
| --- | --- |
| @thenextweb | 762 |
| @techcrunch | 122 |
| @wired | 99 |
| @techmeme | 58 |
| @techrepublic | 50 |
| @valenciactiva_ | 43 |
| @lamarinadevlc | 40 |
| @zdnet | 39 |
| @gizmodo | 38 |
| @engadget | 35 |
Top 10 mentions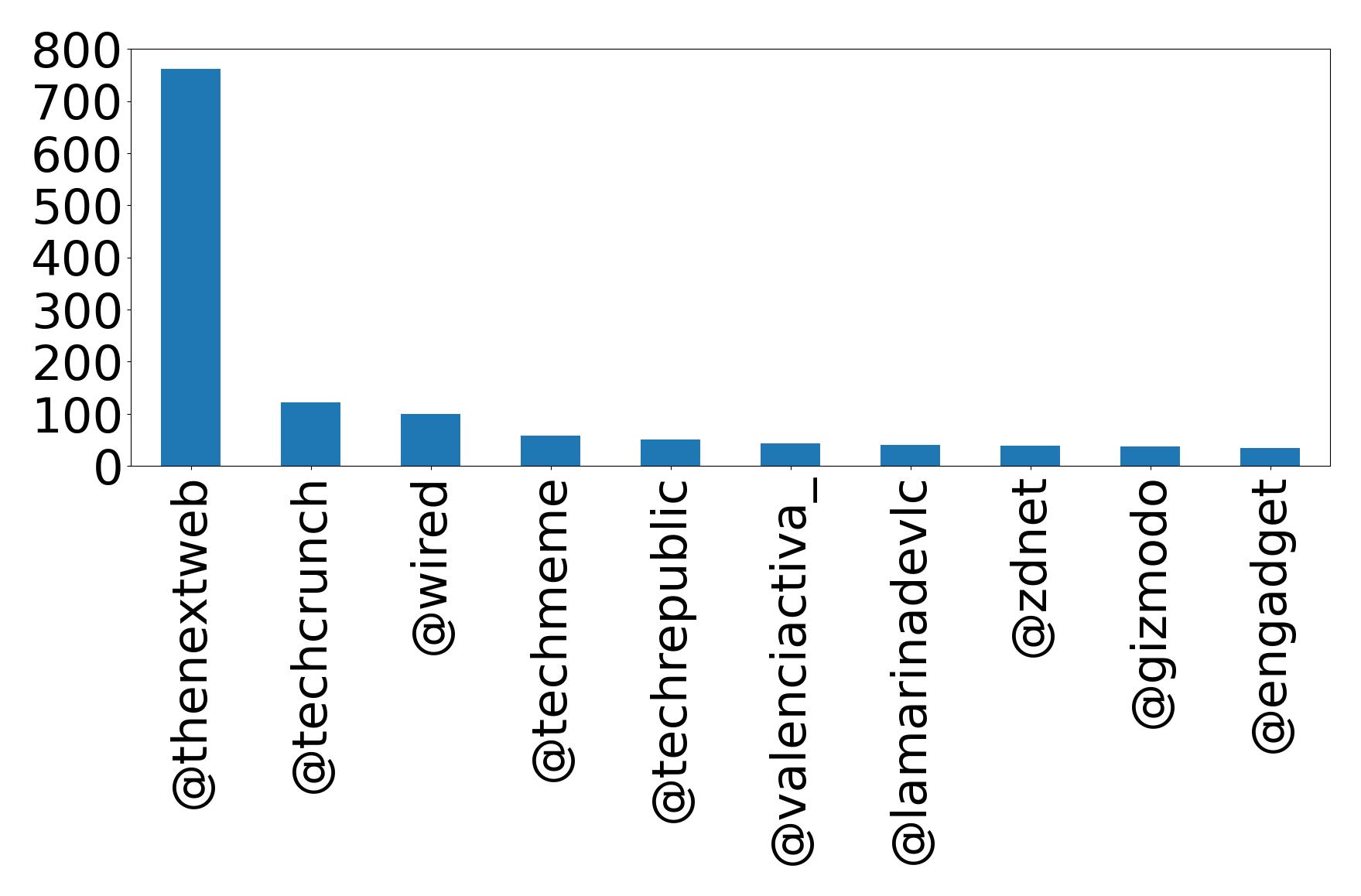 Wordcloud of Tweets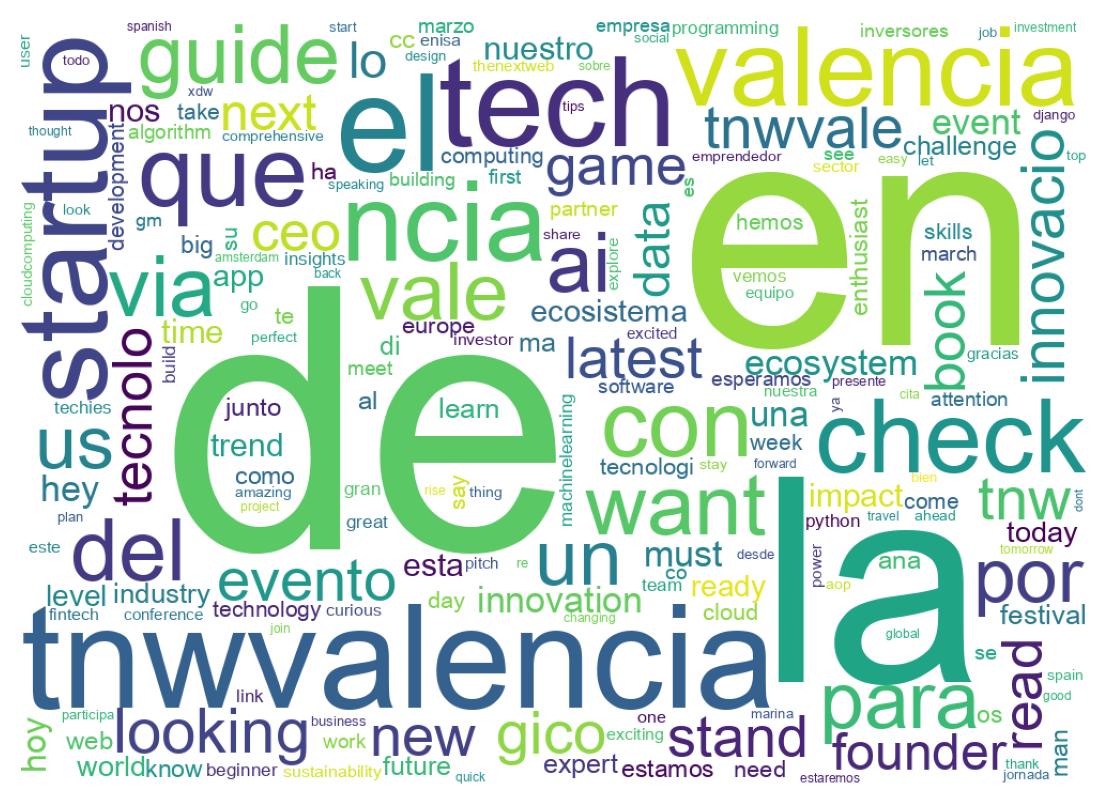 ---
Emojis
Average number of emojis used per tweet
78
Emojis used in tweets
| Emoji | Count | Emoji Text |
| --- | --- | --- |
| 🚀 | 42 | rocket |
| 🔝 | 19 | TOP_arrow |
| 👏 | 18 | clapping_hands |
| 🤝 | 16 | handshake |
| 🎡 | 15 | ferris_wheel |
| 👉 | 15 | backhand_index_pointing_right |
| 👇 | 14 | backhand_index_pointing_down |
| 😂 | 13 | face_with_tears_of_joy |
| 🔥 | 12 | fire |
| ⚡ | 11 | high_voltage |
Emojis groups
| Emoji Group | Count |
| --- | --- |
| People & Body | 135 |
| Travel & Places | 123 |
| Objects | 96 |
| Symbols | 88 |
| Smileys & Emotion | 84 |
| Activities | 35 |
| Animals & Nature | 20 |
| Food & Drink | 14 |
| Flags | 2 |