Tweets Analysis - Keyword: @Senderov_RT
Total number of tweets analysed
12
Earliest tweet was on
2023-03-17
Latest tweet was on
2023-03-26
Average age of authors' accounts
7 years
---
Summarization
The tweets express confusion and humor about a mystery in Russia and speculate that the person named @Senderov_RT might have the answer.
Topic Modeling
Mystery in Russia
Safety concerns
Humor
Questioning/curiosity
Personal connection to sender
Emotional Analysis
The emotions expressed in these tweets are surprise, uncertainty, amusement, and curiosity. The first tweet with the 😳 emoji shows surprise, the second tweet with the 🤔 emoji shows uncertainty, the third tweet with the 🤣 emoji shows amusement, and the fourth tweet shows curiosity with the use of words like "misterios sin resolver" (unsolved mysteries) and "apuesto" (bet). Overall, the tweets convey a sense of interest and engagement with the topic being discussed.
Trend Analysis
Uncertainty about information presented (@Senderov_RT)
Humor (@Senderov_RT)
Discussion of unsolved mysteries in Russia
Curiosity and desire for answers (@Senderov_RT)
---
Types of Tweets
Number of Retweets
12
Percentage of total tweets
100%
Number of Original tweets
0
Percentage of total tweets
0%
Number of tweets that contain Mentions
12
Percentage of total tweets
100%
Number of tweets that were Replies
5
Percentage of total tweets
41%
Number of tweets that were Quotes
1
Percentage of total tweets
8%
Number of tweets that contain Hashtags
1
Percentage of total tweets
8%
---
Top 5 devices used to tweet
| Source | Count |
| --- | --- |
| Twitter for Android | 9 |
| Twitter Web App | 2 |
| Twitter for iPhone | 1 |
What devices were used to tweet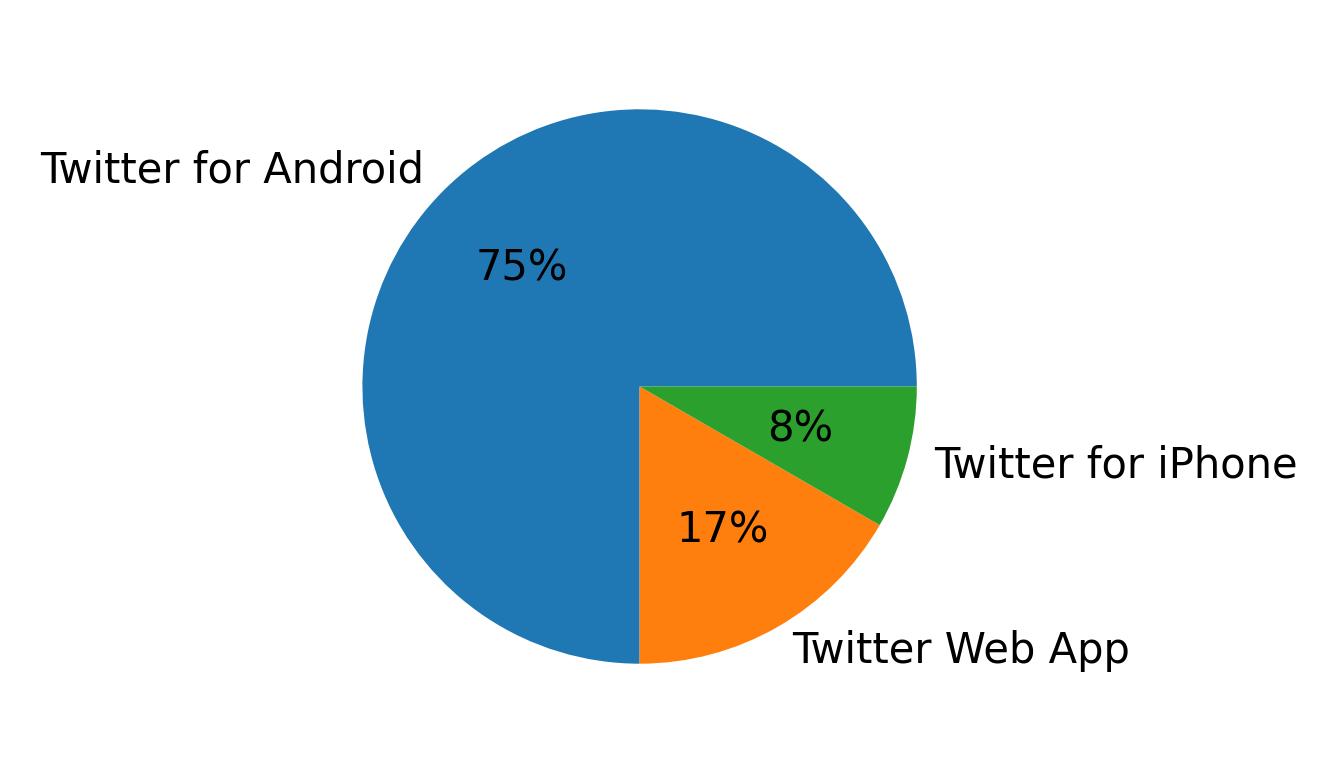 ---
Top 10 accounts with highest followers count
| Username | Name | Bio | Followers count |
| --- | --- | --- | --- |
| CaracasRojas | Caracas Rojas 🇻🇪 🇻🇪 | EN VENEZUELA, EL MEJOR PAÍS DEL MUNDO!!! | 4,526 |
| FrancoLopez288 | FRANCOYPUNTO | I'LOVE ARGENTINA. GUARDO LA ESPERANZA DE TENER UNA PATRIA LIBRE, JUSTA Y SOBERANA, PERO VEMOS AHORA CÓMO LAS MAFIAS PROSTITUYERON LA POLÍTICA Y LA JUSTICIA!! | 1,026 |
| lopez_aguirre | carlos lópez-aguirre | leer y escribir | 781 |
| josecerrato | José Cerrato | Habitante del Planeta Fútbol ⚽ Hondureño y por ende americano 🌎 | 345 |
| Isarodriscb | Isairis. | Nada de extremos, menos en política. Comoda a la izquierda.Amante del fútbol. Médico de profesión. Es la segunda cuenta, me suspendió Twitter. | 145 |
| JSalinasCNN | Jhon Salinas 🇺🇦 | news presenter and producer news strictly personal opinion @CNN | 55 |
| Josefina90Nelly | nelly | - | 6 |
Top 10 accounts with highest friends count
| Username | Name | Bio | Followers count |
| --- | --- | --- | --- |
| CaracasRojas | Caracas Rojas 🇻🇪 🇻🇪 | EN VENEZUELA, EL MEJOR PAÍS DEL MUNDO!!! | 4,291 |
| lopez_aguirre | carlos lópez-aguirre | leer y escribir | 1,543 |
| FrancoLopez288 | FRANCOYPUNTO | I'LOVE ARGENTINA. GUARDO LA ESPERANZA DE TENER UNA PATRIA LIBRE, JUSTA Y SOBERANA, PERO VEMOS AHORA CÓMO LAS MAFIAS PROSTITUYERON LA POLÍTICA Y LA JUSTICIA!! | 1,400 |
| josecerrato | José Cerrato | Habitante del Planeta Fútbol ⚽ Hondureño y por ende americano 🌎 | 471 |
| Isarodriscb | Isairis. | Nada de extremos, menos en política. Comoda a la izquierda.Amante del fútbol. Médico de profesión. Es la segunda cuenta, me suspendió Twitter. | 464 |
| JSalinasCNN | Jhon Salinas 🇺🇦 | news presenter and producer news strictly personal opinion @CNN | 409 |
| Josefina90Nelly | nelly | - | 12 |
Most active users
| Username | Bio | Number of tweets |
| --- | --- | --- |
| Isarodriscb | Nada de extremos, menos en política. Comoda a la izquierda.Amante del fútbol. Médico de profesión. Es la segunda cuenta, me suspendió Twitter. | 3 |
| CaracasRojas | EN VENEZUELA, EL MEJOR PAÍS DEL MUNDO!!! | 2 |
| josecerrato | Habitante del Planeta Fútbol ⚽ Hondureño y por ende americano 🌎 | 2 |
| lopez_aguirre | leer y escribir | 2 |
| FrancoLopez288 | I'LOVE ARGENTINA. GUARDO LA ESPERANZA DE TENER UNA PATRIA LIBRE, JUSTA Y SOBERANA, PERO VEMOS AHORA CÓMO LAS MAFIAS PROSTITUYERON LA POLÍTICA Y LA JUSTICIA!! | 1 |
| JSalinasCNN | news presenter and producer news strictly personal opinion @CNN | 1 |
| Josefina90Nelly | - | 1 |
---
Tweets per day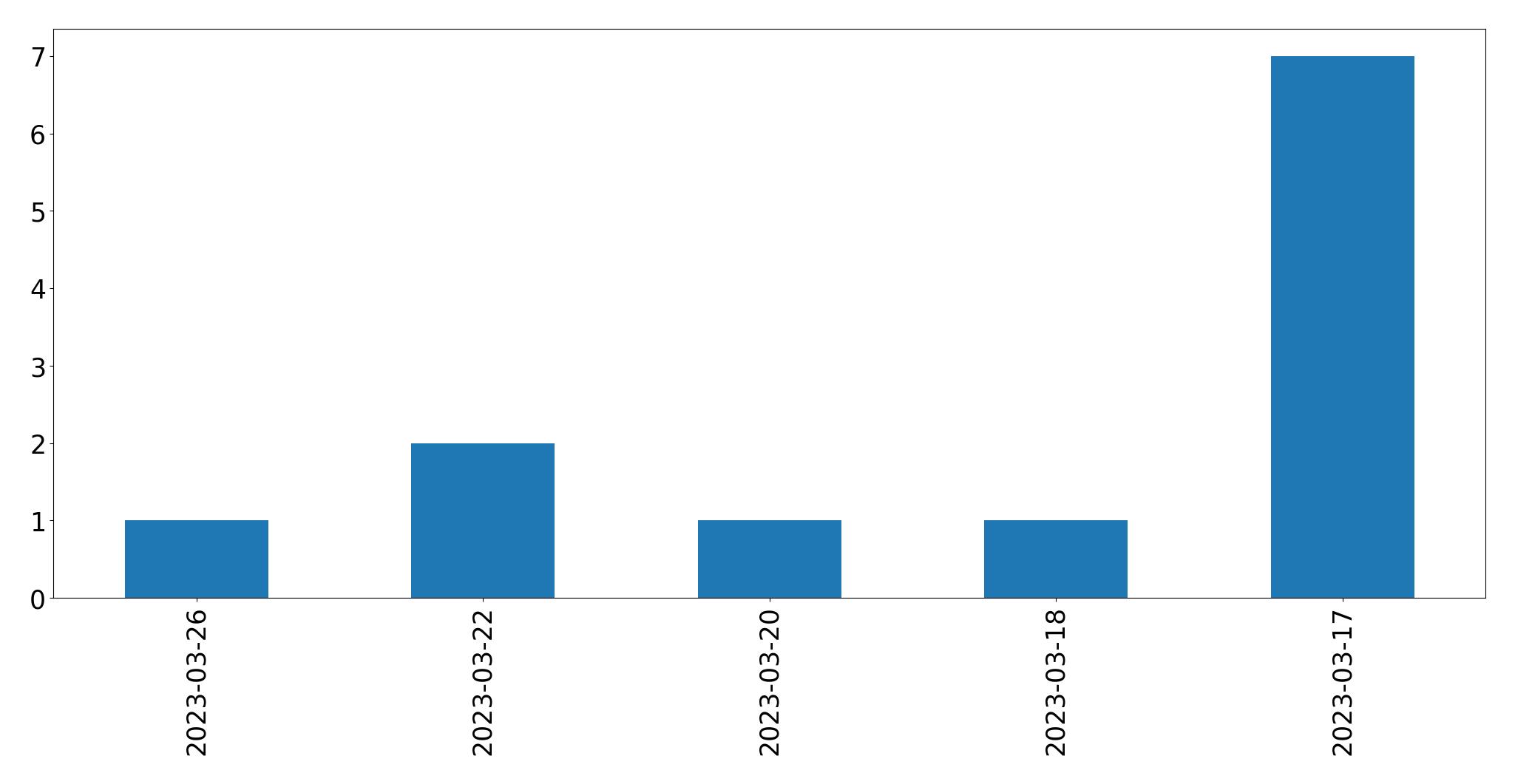 ---
Top 10 tweets with highest Retweet count
Top 10 tweets with highest Like count
Top 3 Languages Used In Tweets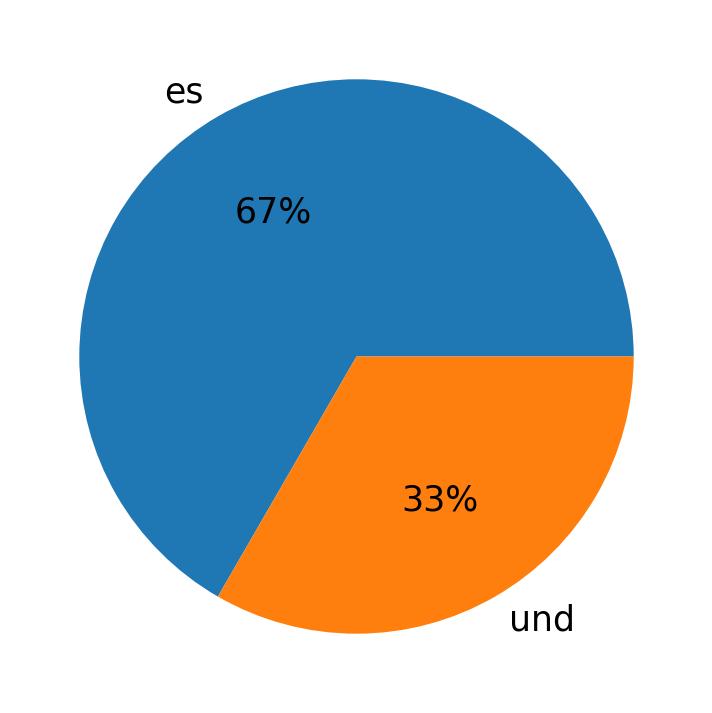 ---
Top 10 Hashtags Used In Tweets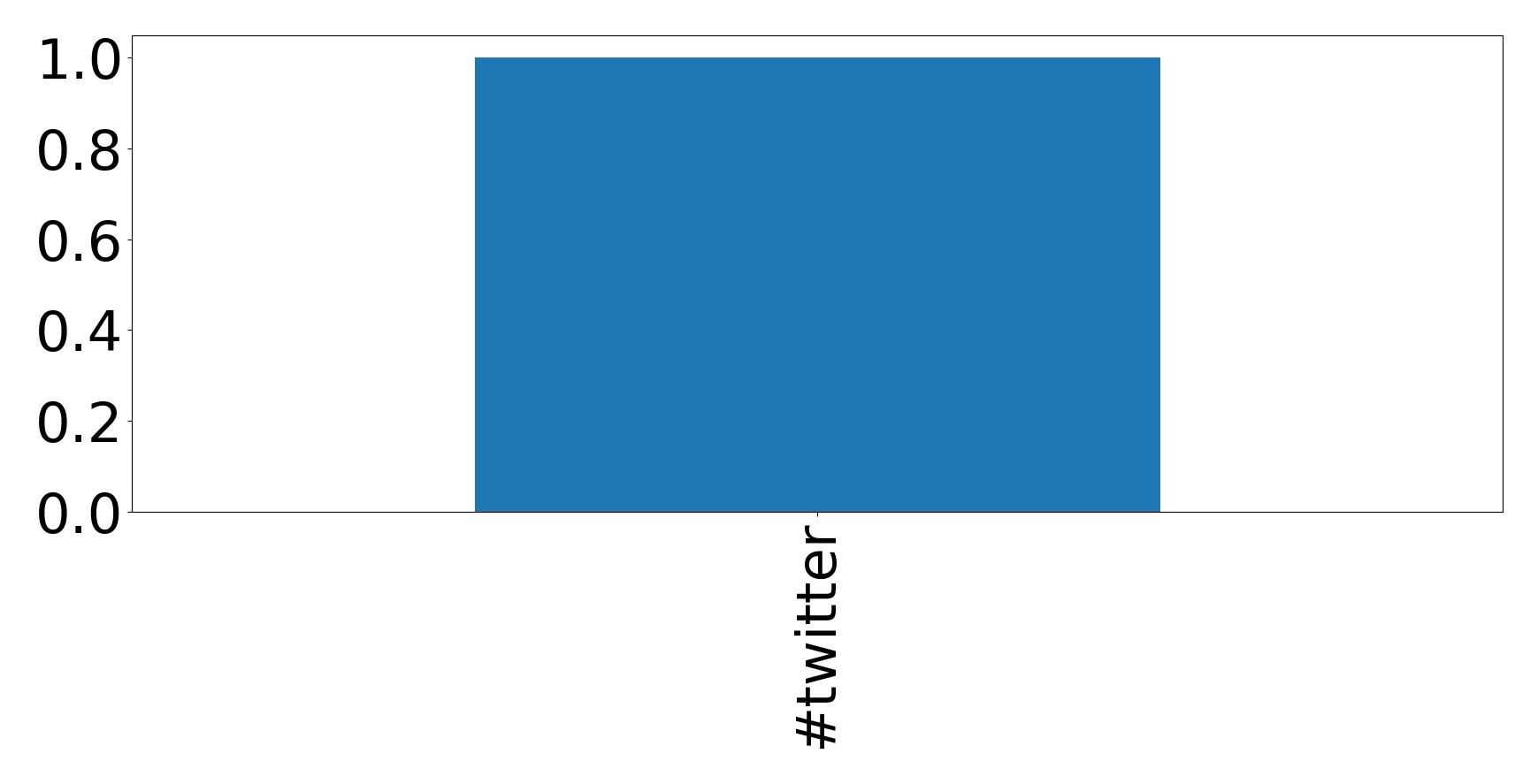 Top 10 mentions
| Mention | Count |
| --- | --- |
| @senderov_rt | 12 |
| @helenavillarrt | 5 |
| @benjaminnorton | 3 |
| @antoniomaestre | 2 |
| @margayakovenko | 2 |
| @monikazgustova | 2 |
| @mikelayestaran | 2 |
| @pmarsupia | 2 |
| @onu_es | 2 |
| @aristeguionline | 2 |
Top 10 mentions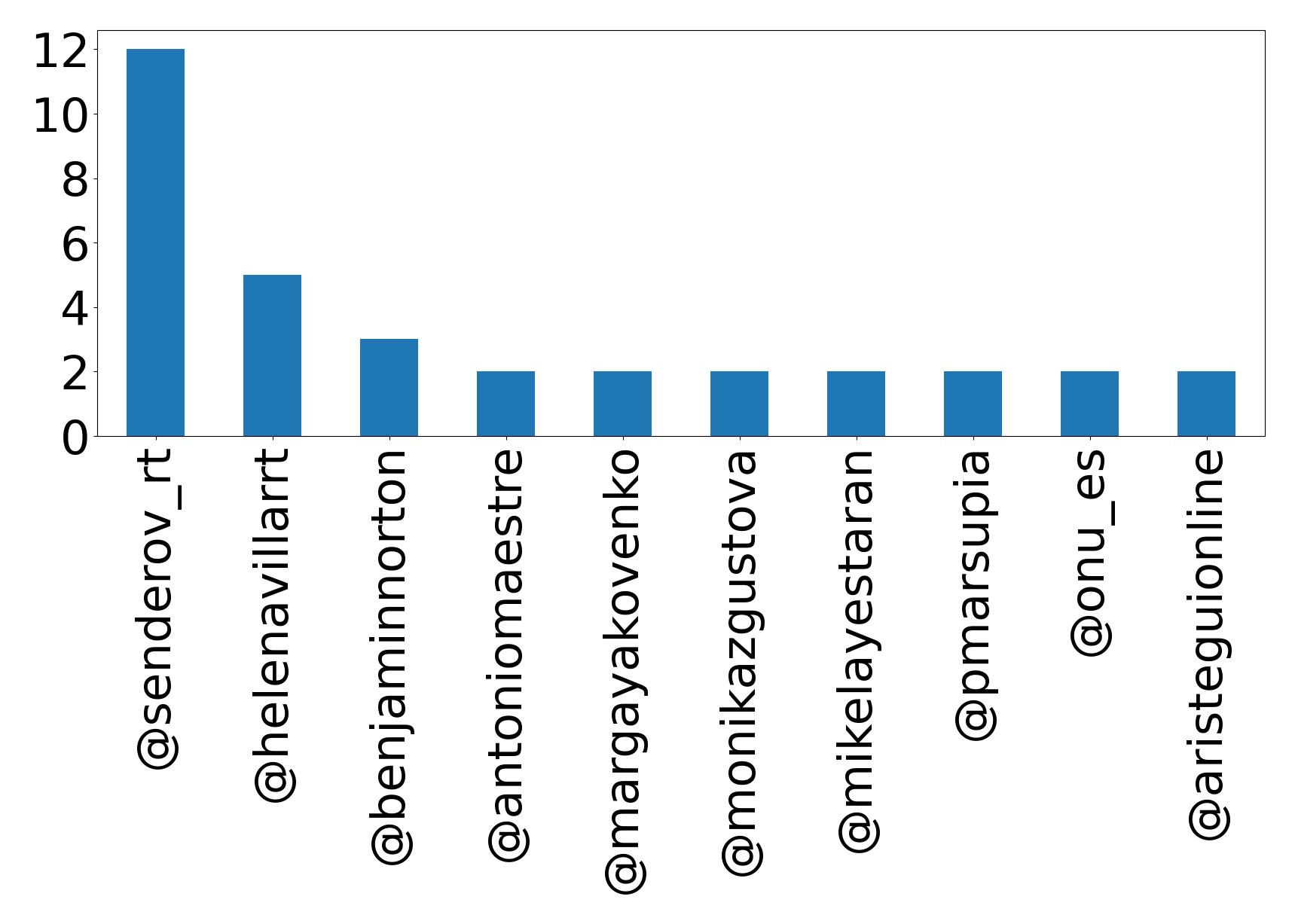 Wordcloud of Tweets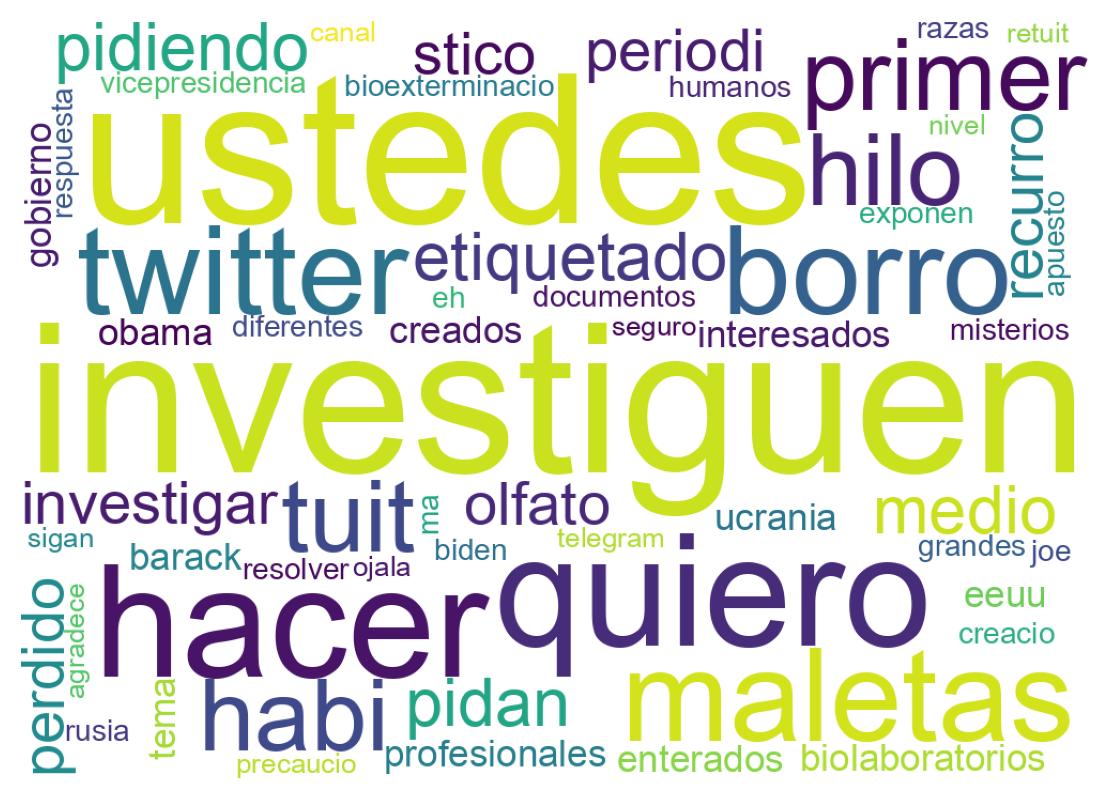 ---
Emojis
Average number of emojis used per tweet
58
Emojis used in tweets
| Emoji | Count | Emoji Text |
| --- | --- | --- |
| 🎉 | 1 | party_popper |
| 🤣 | 1 | rolling_on_the_floor_laughing |
| 😎 | 1 | smiling_face_with_sunglasses |
| 😳 | 1 | flushed_face |
| ❤️ | 1 | red_heart |
| 🙏 | 1 | folded_hands |
| 🤔 | 1 | thinking_face |
Emojis groups
| Emoji Group | Count |
| --- | --- |
| Smileys & Emotion | 5 |
| Activities | 1 |
| People & Body | 1 |