Tweets Analysis - Keyword: @rado
Total number of tweets analysed
46
Earliest tweet was on
2023-03-21
Latest tweet was on
2023-03-30
Average age of authors' accounts
4 years
---
Summarization
The tweets mention the Korean actor Ji Chang Wook being announced as the new ambassador for Rado, a Swiss luxury watch brand. The tweets include photos and videos from behind-the-scenes of a photoshoot for Arena magazine featuring Ji Chang Wook and the Rado DiaStar 60th anniversary special edition watch. There are also mentions of new color combinations for the Captain Cook Automatic 42 watch and personal experiences with Rado watches. Overall, the tweets showcase Ji Chang Wook's collaboration with Rado and highlight the brand's quality and design.
Topic Modeling
"JiChangWook" as a brand ambassador for Rado
Behind the scenes of @arenakorea shoot featuring Rado's Diastar 60th anniversary special edition
Aesthetics and admiration for Rado watches
Celebrity fashion and style, with a focus on JiChangWook's collaboration with Rado
Customer service issues with Rado watch manufacturing
Emotional Analysis
Based on the provided tweets, it appears that the emotions expressed are predominantly positive and enthusiastic, particularly towards South Korean actor Ji Chang Wook and his endorsement of Rado watches. There are several expressions of admiration and excitement towards his photo shoots with Rado, as well as congratulations and support from fans. There are also some queries and complaints relating to Rado watches and delivery services, but these are in the minority. Overall, the sentiment in these tweets is upbeat and celebratory.
Trend Analysis
Compliments to Ji Chang Wook and his partnership with Rado as their ambassador.
Promotion of Rado watches and their special edition products.
Updates on Chris Park's Instagram account featuring behind-the-scenes content from the photoshoot with Ji Chang Wook.
Gratitude and congratulations towards Ji Chang Wook for becoming Rado's ambassador.
Discussions and inquiries regarding Rado watches including their delivery service and sizing issues.
---
Types of Tweets
Number of Retweets
20
Percentage of total tweets
43%
Number of Original tweets
11
Percentage of total tweets
23%
Number of tweets that contain Mentions
46
Percentage of total tweets
100%
Number of tweets that were Replies
14
Percentage of total tweets
30%
Number of tweets that were Quotes
1
Percentage of total tweets
2%
Number of tweets that contain Hashtags
30
Percentage of total tweets
65%
---
Top 5 devices used to tweet
| Source | Count |
| --- | --- |
| Twitter for Android | 31 |
| Twitter for iPhone | 11 |
| Twitter Web App | 4 |
What devices were used to tweet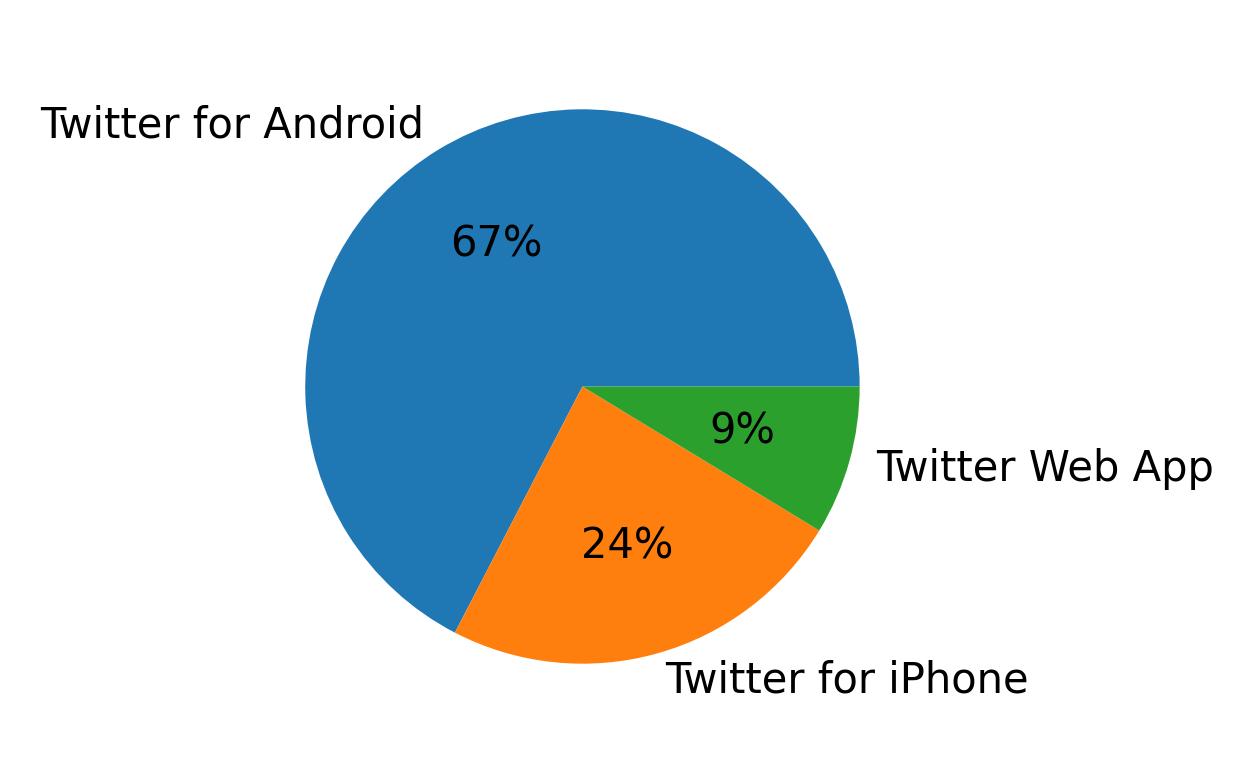 ---
Top 10 accounts with highest followers count
| Username | Name | Bio | Followers count |
| --- | --- | --- | --- |
| MonochromeWatch | MONOCHROME-WATCHES | MONOCHROME-WATCHES brings you news and in-depth reviews about fine watches, Haute Horlogerie and Independent Watchmaking | 26,103 |
| JCWPhilippines | Ji Chang Wook PH | The first ever and only Ji Chang Wook street team in the Philippines 🇵🇭 Most active, interactive and most updated community fanbase. | 24,960 |
| francejcw | Ji Chang Wook France | Source française sur l'acteur coréen Ji Chang Wook | 8,057 |
| jimizujd | jimizujd_megu | Ji Chang Wook/지창욱/チ・チャンウク/池昌旭 @Jichangwook 💗2022年FM 너에게 닿다〈君に届く Reach You〉10/23. 11/6. 12/3. 12/17. 2/3. 4/8.「最悪の悪」8月24日撮影開始 2023下半期Disny +配信 | 3,281 |
| OuakamA | 🍷🐝🚄Auntie Ouakam🚄🐝🍷 | Lis Smith's favorite sock puppet account. Sill loves wine, elephants, and Pete Buttigieg. Newly K-drama and JCW addict. The best Auntie from Senegal. (she/her) | 2,695 |
| HIRO286188423 | HIRO | ひろみ Instagram🍀@abikunhi3 ∞ | 1,533 |
| theoneinyellow | TheOneInYellow | Audiophile, gamer, horology, books/comics/manga, anime/films/TV, gadgets, science, music tech grad | 1,507 |
| JCWFanruss | Ji Chang Wook FanGroup💎 | Best of the Best 🌟fine South Korean Actor / Model / Singer ❤️Ji Chang Wook❤️ | 1,372 |
| justintimewatch | Just In Time | A homegrown legacy, Just In Time is India's largest watch retailer with over 50+ stores Pan India bringing the finest watch connoisseurs under 1 roof. | 1,153 |
| startfrom11 | 맘🍇너에게 닿다, ReachYou🍇 | 지・창・욱 ! RADO⌚グローバルアンバサダー着任✨ AFA Next Generation賞受賞!👏 「君に届く,ReachYou」20230408バンコク✨ 「最悪の悪」2023年Disney+ 下半期配信予定✨ 「アンナラスマナラ」「青春MT」 他、好評配信中✨ これは私の覚え書き🙅 | 867 |
Top 10 accounts with highest friends count
| Username | Name | Bio | Followers count |
| --- | --- | --- | --- |
| theoneinyellow | TheOneInYellow | Audiophile, gamer, horology, books/comics/manga, anime/films/TV, gadgets, science, music tech grad | 4,989 |
| HIRO286188423 | HIRO | ひろみ Instagram🍀@abikunhi3 ∞ | 2,717 |
| OuakamA | 🍷🐝🚄Auntie Ouakam🚄🐝🍷 | Lis Smith's favorite sock puppet account. Sill loves wine, elephants, and Pete Buttigieg. Newly K-drama and JCW addict. The best Auntie from Senegal. (she/her) | 1,694 |
| jimizujd | jimizujd_megu | Ji Chang Wook/지창욱/チ・チャンウク/池昌旭 @Jichangwook 💗2022年FM 너에게 닿다〈君に届く Reach You〉10/23. 11/6. 12/3. 12/17. 2/3. 4/8.「最悪の悪」8月24日撮影開始 2023下半期Disny +配信 | 1,273 |
| almared_2012 | @عمر بن عبد العزيز@ | - | 1,054 |
| changwook_jiwon | 양양커플 🌊🏄‍♀️🏄 Yangyang couple | Yangyang couple : Astonishing actors; #지창욱 #JichangWook 💜 #김지원 #KimJiwon fan #lovestruckinthecity|personal account, post as I want|#도시남녀의사랑법|#양양커플 💜🌻💟🤙❤️ | 819 |
| MonochromeWatch | MONOCHROME-WATCHES | MONOCHROME-WATCHES brings you news and in-depth reviews about fine watches, Haute Horlogerie and Independent Watchmaking | 743 |
| Yangyangcouple1 | Yangyang couple fan | 배우 지창욱 Jichangwook 💜 김지원 kimjiwon 팬🌻 양양커플 ❤️도시남녀의사랑법 lovestruck in the city 🌆🌉 Yangyang couple is 💕🤗 | 731 |
| l73fa3mx58YPWMP | サラへチャン | - | 721 |
| thebobwilliams | THE Bob Williams®️ | - | 698 |
Most active users
| Username | Bio | Number of tweets |
| --- | --- | --- |
| l73fa3mx58YPWMP | - | 3 |
| thebobwilliams | - | 2 |
| changwook_jiwon | Yangyang couple : Astonishing actors; #지창욱 #JichangWook 💜 #김지원 #KimJiwon fan #lovestruckinthecity|personal account, post as I want|#도시남녀의사랑법|#양양커플 💜🌻💟🤙❤️ | 2 |
| SWookie87 | Siento pasar el viento y voy a donde quiero ir JCW 🇦🇷 | 2 |
| nek_wan_ | - | 2 |
| jcwsedeArg | Fans Club Oficial Argentino de Nuestro Amado Ji Chang Wook Siento pasar el viento y voy donde quiero ir (JCW) | 2 |
| LucianaAlfonsi2 | La vida es bella | 2 |
| ArenasLeng | Official Member/jcwphilippines | 1 |
| jimizujd | Ji Chang Wook/지창욱/チ・チャンウク/池昌旭 @Jichangwook 💗2022年FM 너에게 닿다〈君に届く Reach You〉10/23. 11/6. 12/3. 12/17. 2/3. 4/8.「最悪の悪」8月24日撮影開始 2023下半期Disny +配信 | 1 |
| arenas_leng | I'm kind and generous.. | 1 |
---
Tweets per day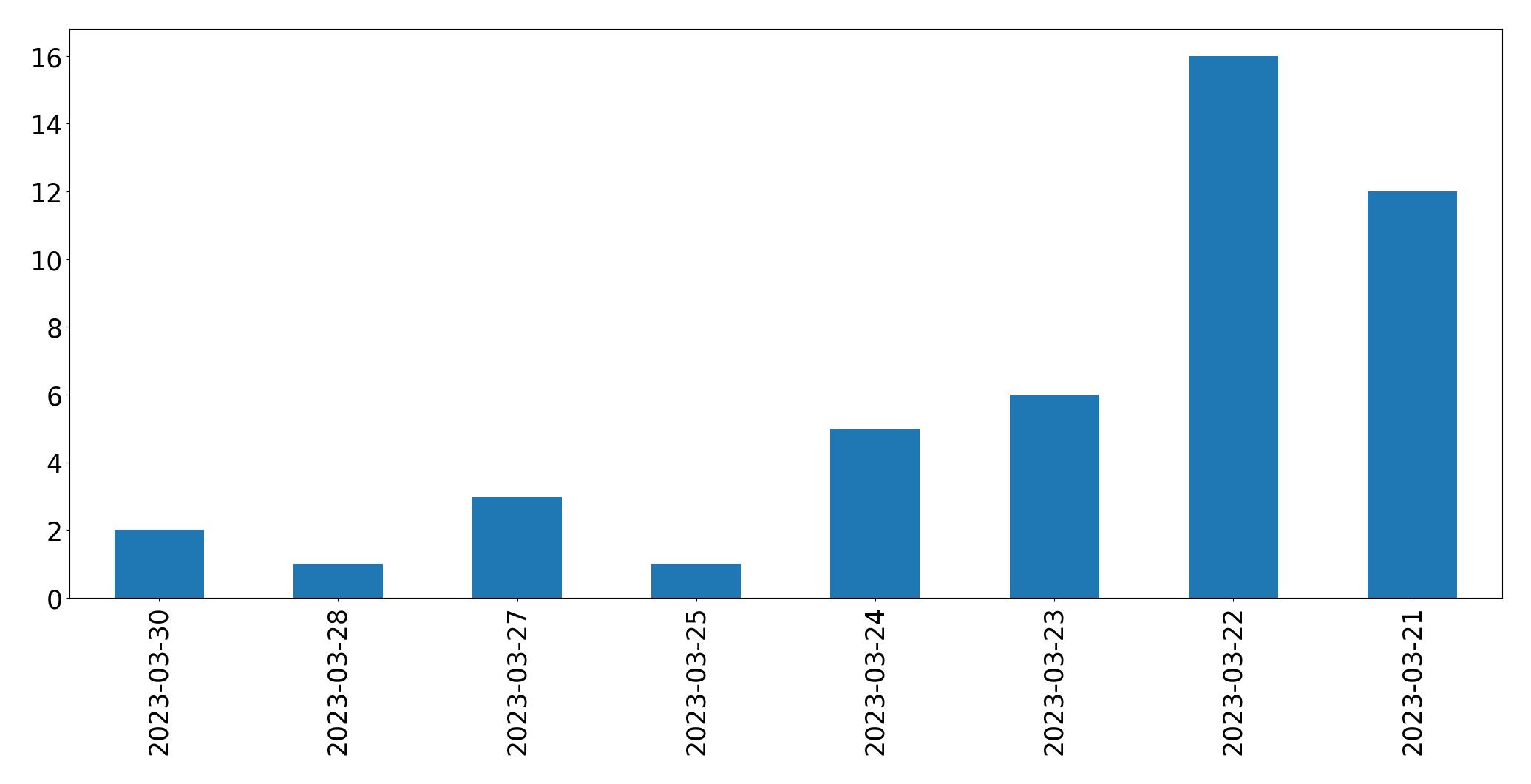 ---
Top 10 tweets with highest Retweet count
| ID | Text | Retweet count |
| --- | --- | --- |
| 1638589424761020437 | [Chrispark_00 Instagram] "Tellement adorable #JiChangWook @rado #behindthescene du shooting de @arenakorea "(22.03.23) https://t.co/3FRECUajc5 | 7 |
| 1638575989558247425 | So sweet #JiChangWook ❤️@rado #behindthescenes of arena shooting Good match w #radodiastar 60th anniversary special edition.정말 #화보장인 맞죠?찍는데 감탄을 할 수 밖에 없었던 #라도 x #지창욱 님 #아레나매거진 화보 촬영장!개인적으로 이 #라도다이아스타 60주년 기념 에디션도 찰떡! https://t.co/BnoA4zkByj | 7 |
| 1638183055306244097 | BUEN MARTES Ji FANS! Nuestro chico sigue actualizando sus redes y continúa brillando con su talento, pues se ha convertido en el primer embajador surcoreano de @rado 📸 Ig #jichangwook #지창욱 #JCW_Chile 🇨🇱 #JCWSupportLatinAmerica #JCWLatinas #koreanactor #rado #radoambassador https://t.co/ZsGM71vHx7 | 4 |
| 1638673671530369024 | [INSTAGRAM] Chris Park Instagram Update So sweet #JiChangWook ❤️ @rado #behindthescenes of @arenakorea shooting Good match with #radodiastar 60th special anniversary edition https://t.co/w9Wtorq74K | 4 |
| 1638322759607492611 | #Repost @jichangwook @rado eligió a #JichangWook cómo su Embajador.⌚😊 Un equilibrio entre la sencillez, elegancia , espontaneidad y distinción. 💋💝♥️💞 #RadoxJiChangWook #RadoCaptainCook #Rado #라도 #라도x지창욱 #AD #지창욱 #jcwsedeargentina🇦🇷 https://t.co/43XYPSIl6a | 3 |
| 1638849712575922176 | Tan dulce #JiChangWook @rado Detrás de escena, sesión de fotos de @arenakorea Edición especial 60 aniversario de #radodiastar #Repost @chrispark_00 😍 💖💘 #지창욱 #라도X지창욱 #다이아스타 #라도다이아스타오리지널 #RadoXJichangwook #Rado #Diastar #jcwsedeargentina https://t.co/Tank6skyU1 | 3 |
| 1638654036940562432 | 20230322 chrispark_00 So sweet JiChangWook ❤️ @rado behindthescenes of @arenakorea shooting Good match with #radodiastar 60th anniversary special edition 本当に写真職人ですよね? 撮るのに感嘆せざるを得なかったRADOxチチャンウクさんアリーナマガジン画報撮影場! https://t.co/EPKGy0zte7 | 2 |
| 1638605392098762765 | @rado, the Masters of Materials, have unveiled nee colourful two-tone combinations of the Captain Cook Automatic 42. #rado #captaincook #MONOCHROMEwatches https://t.co/Ukqq3f3bwc | 1 |
| 1638206331822776320 | @rado I went from 312 lbs to 169 and my watch band is now too large. Jeweler says no more links to remove. I have original links that were removed. Is is possible to have a factory link removed and replace removable links so Jeweler can fit to my wrist? I #Love my #Rado! https://t.co/lPdaKmdXDw | 0 |
| 1638261340723728395 | @JcwChile @rado Gracias 😊 Mi wookie precioso en su mejor momento 😍❤️🫰☺️🤩😘 | 0 |
Top 10 tweets with highest Like count
| ID | Text | Like count |
| --- | --- | --- |
| 1638673671530369024 | [INSTAGRAM] Chris Park Instagram Update So sweet #JiChangWook ❤️ @rado #behindthescenes of @arenakorea shooting Good match with #radodiastar 60th special anniversary edition https://t.co/w9Wtorq74K | 90 |
| 1638589424761020437 | [Chrispark_00 Instagram] "Tellement adorable #JiChangWook @rado #behindthescene du shooting de @arenakorea "(22.03.23) https://t.co/3FRECUajc5 | 58 |
| 1638575989558247425 | So sweet #JiChangWook ❤️@rado #behindthescenes of arena shooting Good match w #radodiastar 60th anniversary special edition.정말 #화보장인 맞죠?찍는데 감탄을 할 수 밖에 없었던 #라도 x #지창욱 님 #아레나매거진 화보 촬영장!개인적으로 이 #라도다이아스타 60주년 기념 에디션도 찰떡! https://t.co/BnoA4zkByj | 49 |
| 1638183055306244097 | BUEN MARTES Ji FANS! Nuestro chico sigue actualizando sus redes y continúa brillando con su talento, pues se ha convertido en el primer embajador surcoreano de @rado 📸 Ig #jichangwook #지창욱 #JCW_Chile 🇨🇱 #JCWSupportLatinAmerica #JCWLatinas #koreanactor #rado #radoambassador https://t.co/ZsGM71vHx7 | 32 |
| 1638322759607492611 | #Repost @jichangwook @rado eligió a #JichangWook cómo su Embajador.⌚😊 Un equilibrio entre la sencillez, elegancia , espontaneidad y distinción. 💋💝♥️💞 #RadoxJiChangWook #RadoCaptainCook #Rado #라도 #라도x지창욱 #AD #지창욱 #jcwsedeargentina🇦🇷 https://t.co/43XYPSIl6a | 23 |
| 1638654036940562432 | 20230322 chrispark_00 So sweet JiChangWook ❤️ @rado behindthescenes of @arenakorea shooting Good match with #radodiastar 60th anniversary special edition 本当に写真職人ですよね? 撮るのに感嘆せざるを得なかったRADOxチチャンウクさんアリーナマガジン画報撮影場! https://t.co/EPKGy0zte7 | 19 |
| 1638849712575922176 | Tan dulce #JiChangWook @rado Detrás de escena, sesión de fotos de @arenakorea Edición especial 60 aniversario de #radodiastar #Repost @chrispark_00 😍 💖💘 #지창욱 #라도X지창욱 #다이아스타 #라도다이아스타오리지널 #RadoXJichangwook #Rado #Diastar #jcwsedeargentina https://t.co/Tank6skyU1 | 10 |
| 1638667228857106432 | 素敵💕💕 Thank you for sharing👏👏 chrispark_00 IG So sweet #JiChangWook ❤️ @rado #behindthescenes of @arenakorea shooting Good match with #radodiastar 60th anniversary special edition @jichangwook #지창욱 #jichangwook #チ・チャンウク https://t.co/jHpQHbnQnX | 5 |
| 1638578348216524801 | @changwook_jiwon @rado You guys want the end of me!!! | 2 |
| 1638661570623578112 | chrispark_00 230323 So sweet JiChangWook ❤️ @rado behindthescenes of @arenakorea shooting Good match with radodiastar 60th anniversary special edition 本当に写真職人ですよね? 撮るのに感嘆せざるを得なかったラドxチ·チャンウクさんアリーナマガジングラビア撮影場! https://t.co/0tZapdC9Ws | 2 |
Top 3 Languages Used In Tweets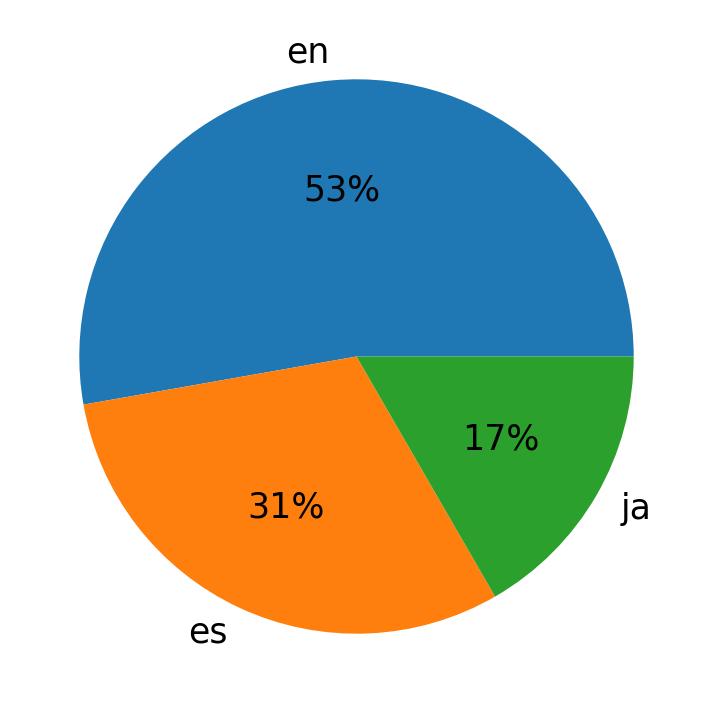 ---
Top 10 Hashtags used
| Hashtag | Count |
| --- | --- |
| #jichangwook | 22 |
| #rado | 13 |
| #지창욱 | 13 |
| #radodiastar | 9 |
| #jcwsedeargentina | 7 |
| #behindthescenes | 5 |
| #repost | 4 |
| #radoxjichangwook | 4 |
| #라도 | 4 |
| #라도x지창욱 | 4 |
Top 10 Hashtags Used In Tweets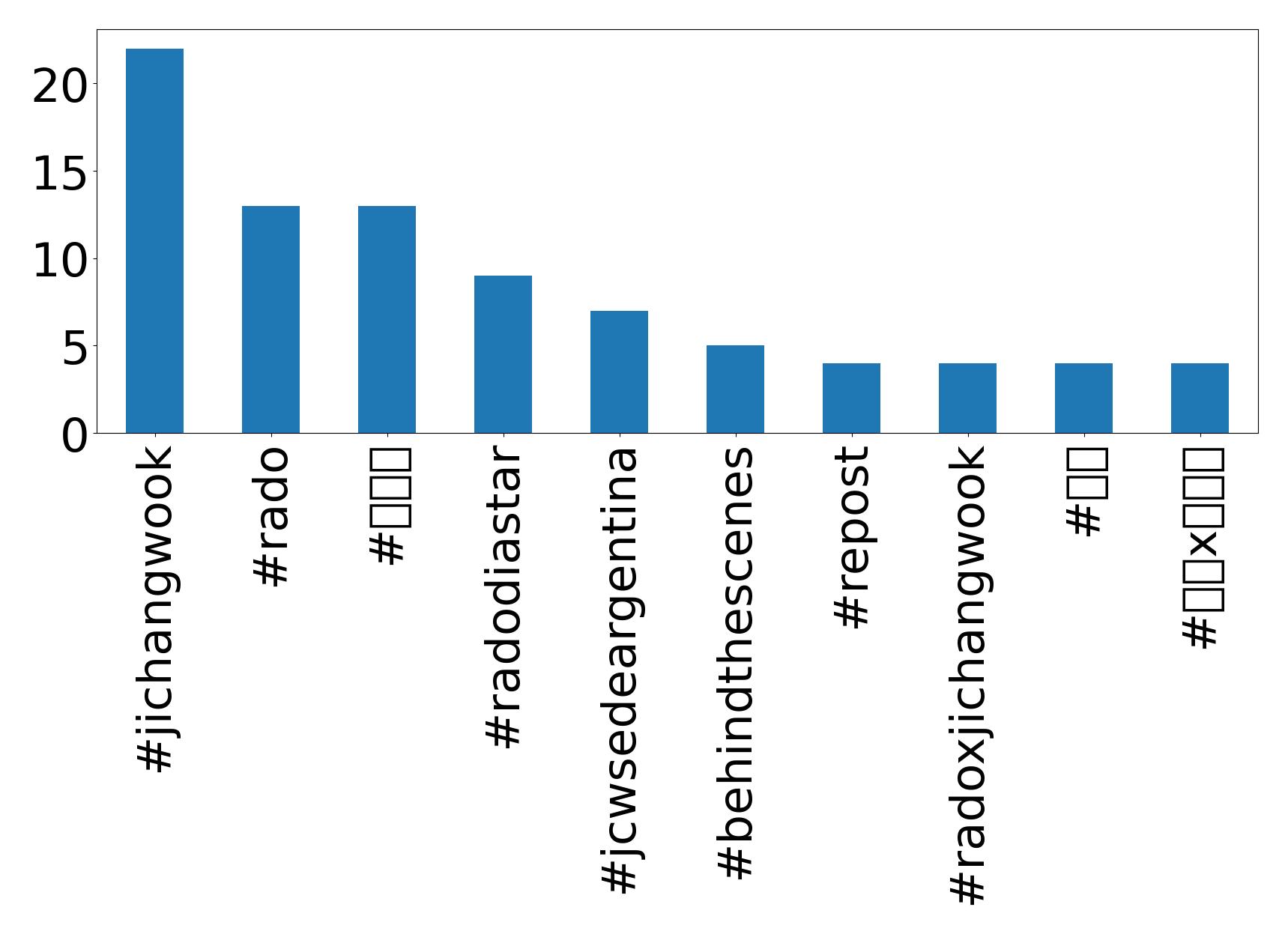 Top 10 mentions
| Mention | Count |
| --- | --- |
| @rado | 43 |
| @arenakorea | 14 |
| @jichangwook | 8 |
| @jcwsedearg | 5 |
| @startfrom11 | 3 |
| @jcwchile | 3 |
| @chrispark_00 | 2 |
| @jcwphilippines | 2 |
| @francejcw | 2 |
| @jichangwook_archive | 2 |
Top 10 mentions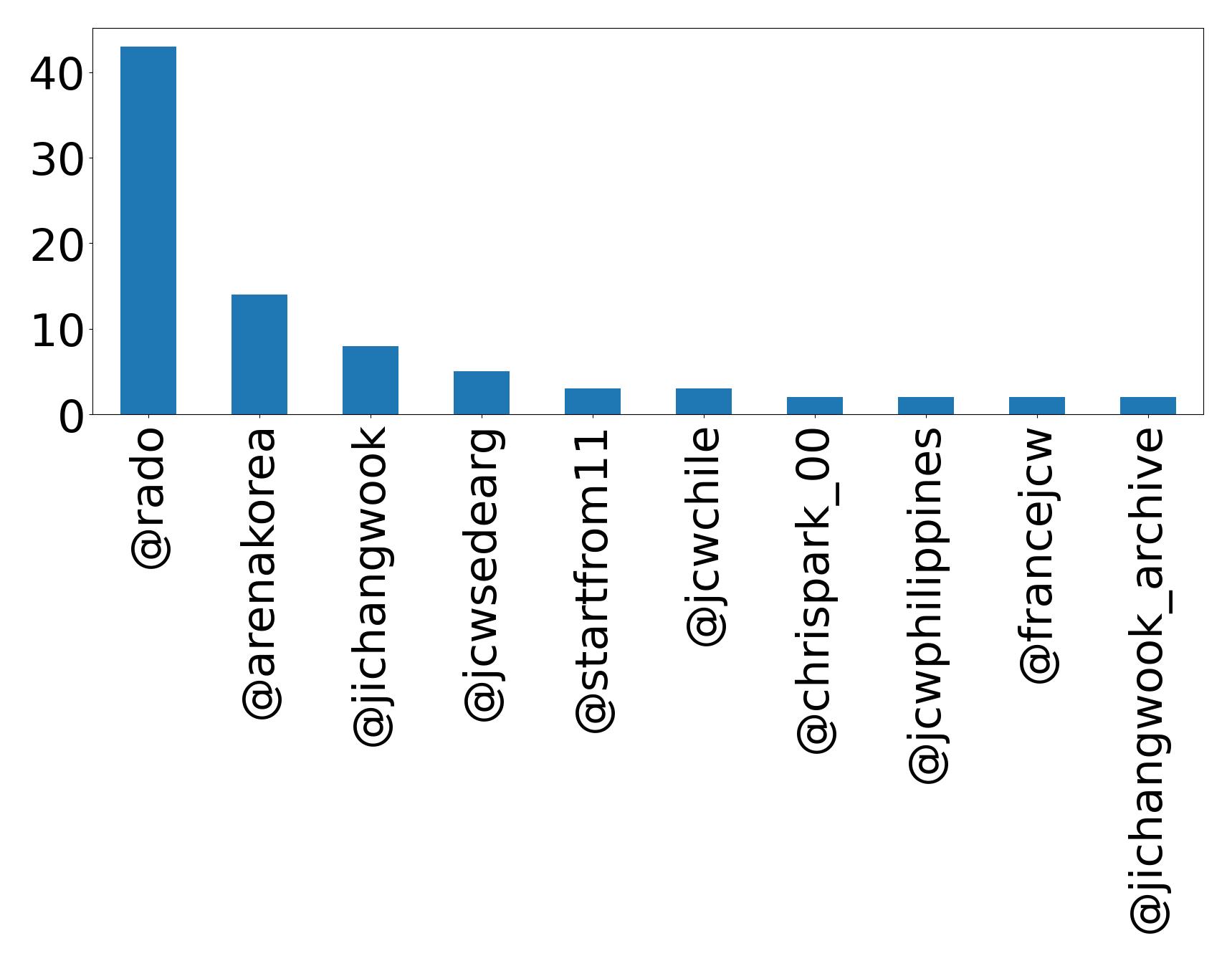 Wordcloud of Tweets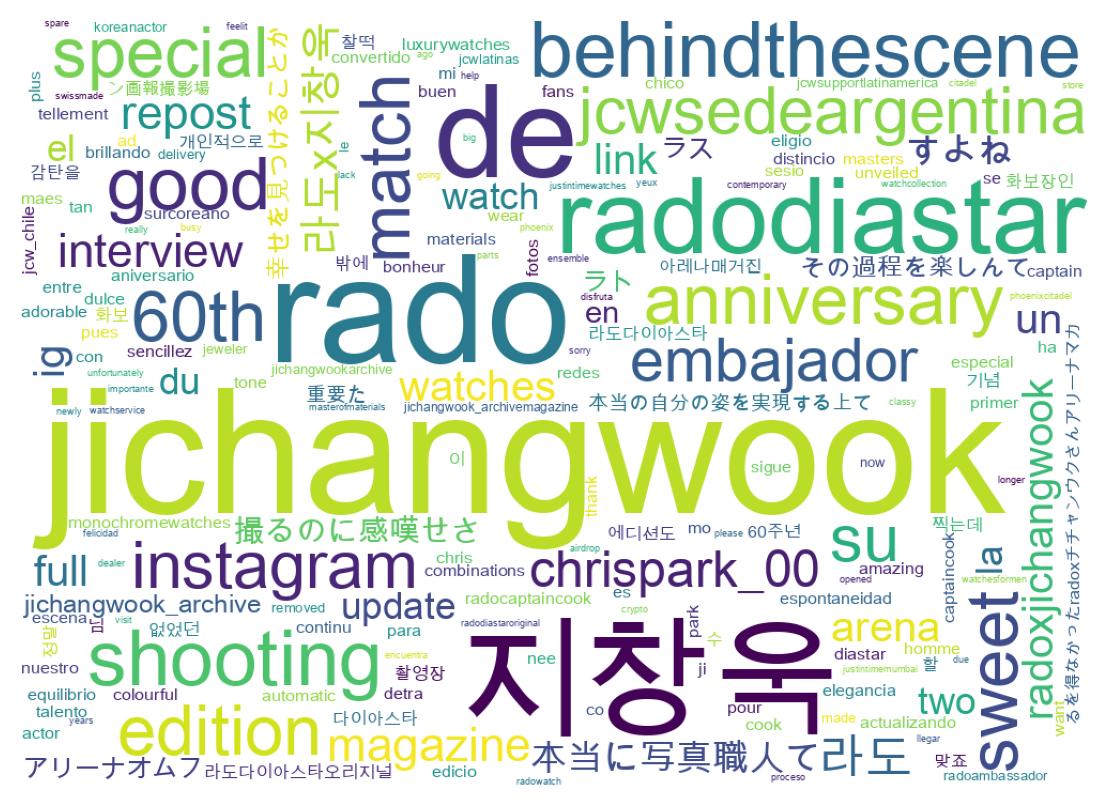 ---
Emojis
Average number of emojis used per tweet
193
Emojis used in tweets
| Emoji | Count | Emoji Text |
| --- | --- | --- |
| ❤️ | 12 | red_heart |
| 👏 | 9 | clapping_hands |
| ▶ | 7 | play_button |
| 😍 | 6 | smiling_face_with_heart-eyes |
| ♥️ | 5 | heart_suit |
| 🇦🇷 | 5 | Argentina |
| ⌚ | 3 | watch |
| 😊 | 3 | smiling_face_with_smiling_eyes |
| 💖 | 3 | sparkling_heart |
| 🤔 | 3 | thinking_face |
Emojis groups
| Emoji Group | Count |
| --- | --- |
| Smileys & Emotion | 48 |
| People & Body | 10 |
| Symbols | 8 |
| Flags | 7 |
| Activities | 5 |
| Food & Drink | 5 |
| Travel & Places | 4 |
| Objects | 2 |