Tweets Analysis - Keyword: @parcelforce
Total number of tweets analysed
600
Earliest tweet was on
2023-03-21
Latest tweet was on
2023-03-30
Average age of authors' accounts
8 years
---
Summarization
The tweets cover complaints and issues regarding deliveries and services provided by Parcelforce. These include delayed and lost deliveries, poor customer service, and issues related to Brexit. Some tweets also highlight alternative courier services like FedEx and DHL.
Topic Modeling
Delivery issues with @parcelforce, including delays and misplacements
Concerns and frustrations about the impact of Brexit on shipping
Promotion of Mail Boxes Etc as an alternative to @parcelforce, along with other international couriers
Complaints about lack of electronic options for importing goods and using letters and post for correspondence
General dissatisfaction with @parcelforce's service and reliability
Emotional Analysis
The tweets express a range of emotions including frustration, anger, disappointment, and satisfaction. Many of the tweets are complaints about delayed or lost packages and poor service from Parcelforce, while others are positive reviews of their service. Some tweets also express frustration with the impact of Brexit on parcel delivery.
Trend Analysis
Unsatisfactory service experience with Parcelforce, including delayed or lost deliveries and poor customer service
Concerns about the impact of Brexit on parcel delivery and logistics
Promotion of Mail Boxes Etc. as an alternative shipping solution, working with various international couriers including Parcelforce
Use of social media to communicate with Parcelforce and other postal services to address delivery issues and seek solutions
Criticism and frustration towards Parcelforce and other postal services for their handling of parcels, including misdeliveries and failure to deliver to the intended recipient
---
Types of Tweets
Number of Retweets
17
Percentage of total tweets
2%
Number of Original tweets
319
Percentage of total tweets
53%
Number of tweets that contain Mentions
600
Percentage of total tweets
100%
Number of tweets that were Replies
263
Percentage of total tweets
43%
Number of tweets that were Quotes
7
Percentage of total tweets
1%
Number of tweets that contain Hashtags
24
Percentage of total tweets
4%
---
Top 5 devices used to tweet
| Source | Count |
| --- | --- |
| Twitter for iPhone | 249 |
| Twitter Web App | 190 |
| Twitter for Android | 147 |
| Twitter for iPad | 7 |
| TweetDeck | 3 |
What devices were used to tweet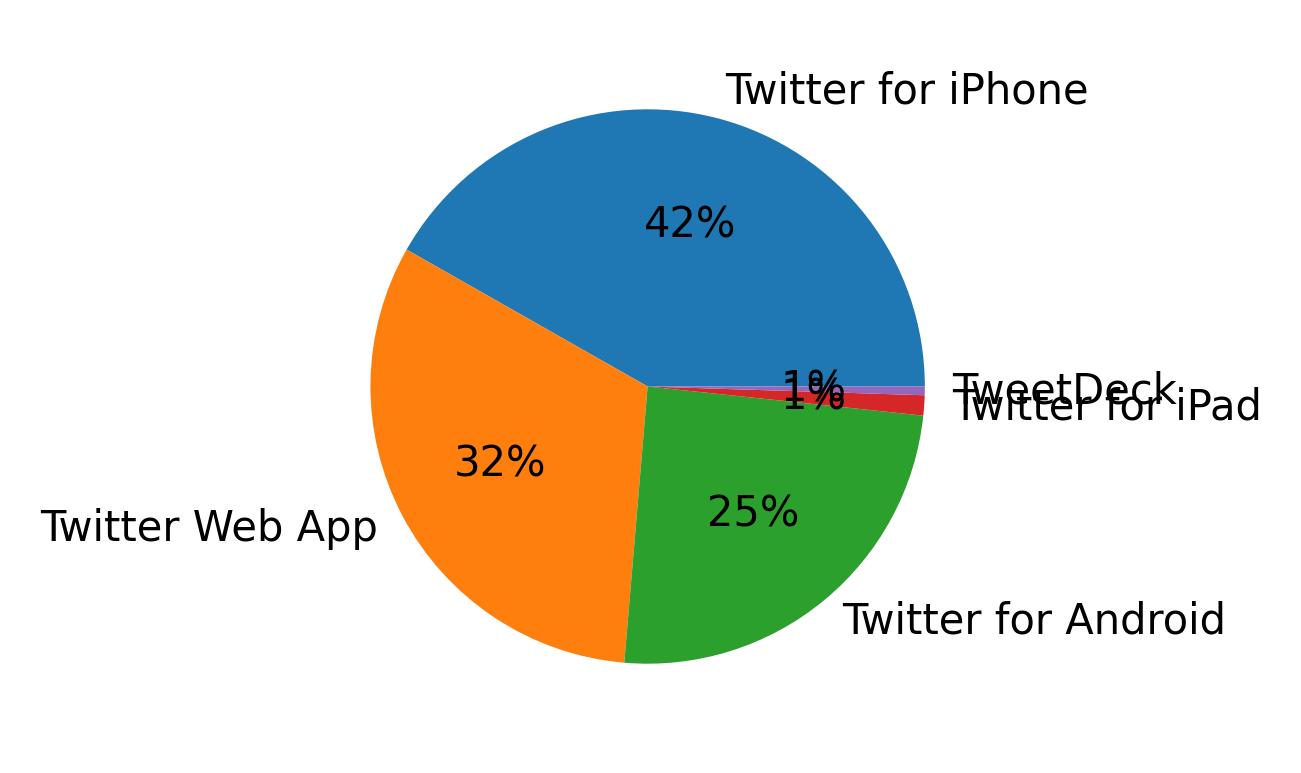 ---
Top 10 accounts with highest followers count
| Username | Name | Bio | Followers count |
| --- | --- | --- | --- |
| RoyalMailHelp | Royal Mail Help | The official Twitter account for Royal Mail Customer Service. Here to help Mon-Fri 8am-6pm. Follow @RoyalMail for the latest news. | 81,028 |
| Screwfix | Screwfix | This is the official twitterstream for https://t.co/7Xnbg2qCjb. We'll keep you up to date with great deals, new products. Comp T&Cs https://t.co/fah2p7hjGX | 67,345 |
| PostOffice | Post Office | We're here to support our growing community ❤️ #WeCanHelpWithThat Read our social policy: https://t.co/zcfqiuBwca | 63,800 |
| Ebuyer | Ebuyer | UK's Largest Independent Online Tech Retailer | Hardware, PCs, Laptops. Follow for tech-related news, memes & latest deals! Queries & support 👉 @EbuyerHelp | 38,377 |
| YPLAC | You Park Like a C*** | A blog about people who park like c***s. Upload any pics of c***s to https://t.co/pLH9PqAMEa. Buy our stuff here: https://t.co/9Ok6rp1koQ | 33,723 |
| SephtonMark | Mark Sephton | ✳️ I help entrepreneurs with their self leadership ✍️ Writing for @Entrepreneur 📰 +7 years📖 Author x3 🎤 Interviewed thousands 🎙 Podcast Host @brainzmagazine | 14,165 |
| cv_cev | Clinically Vulnerable Families 💙💜💗 | Core Participant in UK Covid-19 Inquiry. Support Group available on Facebook - open to all in CV/CEV households #FBCV 📸 gram: cv_cev 🐘: @cv_cev@mas.to | 10,523 |
| davidhconductor | David Hill | MBE. MD of The Bach Choir, Yale Schola, Leeds Phil, Associate Guest Cond of the BSO. Founder Arts for the Heart of England. Teach conducting Yale, RNCM & RAM. | 10,039 |
| adoreyoualice | alice🫶🏻 | cat & makeup lover🐱💄 alice@intheknowglobal.com | 9,559 |
| RohYakobi | Roh Yakobi | Editor in Chief @KabulNow. Foreign and security policy analyst. Labourite. Views expressed are my own. Agent: @KateWalsh29 at @UnitedAgents. | 8,928 |
Top 10 accounts with highest friends count
| Username | Name | Bio | Followers count |
| --- | --- | --- | --- |
| Screwfix | Screwfix | This is the official twitterstream for https://t.co/7Xnbg2qCjb. We'll keep you up to date with great deals, new products. Comp T&Cs https://t.co/fah2p7hjGX | 10,871 |
| cv_cev | Clinically Vulnerable Families 💙💜💗 | Core Participant in UK Covid-19 Inquiry. Support Group available on Facebook - open to all in CV/CEV households #FBCV 📸 gram: cv_cev 🐘: @cv_cev@mas.to | 9,246 |
| Ebuyer | Ebuyer | UK's Largest Independent Online Tech Retailer | Hardware, PCs, Laptops. Follow for tech-related news, memes & latest deals! Queries & support 👉 @EbuyerHelp | 8,512 |
| rcpwells | Roger Wells 3.5% | Retd. law lect, ex-IMG, Co-operator, Fell walker & eclectic music lover. RTs may not be endorsements. Born Sheffield. AVFC #RejoinEU #leavealighton #BLM. #FBPE. | 7,294 |
| BillRevans | Bill Revans 🔶 | Leader of Somerset County Council representing North Petherton. Dad to Ros Nick & Tim, married to Rosie. Arthritic cricketer. | 5,000 |
| ixlovecake | alison clark | my son is my life after him comes family , friends , Competitions , Cooking , Food and travel | 4,904 |
| SephtonMark | Mark Sephton | ✳️ I help entrepreneurs with their self leadership ✍️ Writing for @Entrepreneur 📰 +7 years📖 Author x3 🎤 Interviewed thousands 🎙 Podcast Host @brainzmagazine | 4,588 |
| thebadgemanltd | Thebadgemanltd | Pin Badges, Medals, Scarfs, Stickers, Mugs, Promotional Merchandise, Custom Branding | 4,354 |
| fretlessnathan | Nathan Bones | Byronic Hero, music & film snob, husband, father of 3, graps connoisseur, history nerd & all-round Renaissance Man. Opinions my own. | 3,744 |
| SiWroteThis | Simon Winstanley ⚓️ | Host of @UKSteelersPod. Tweeting about Movies, Sports & Games. Follow me on Letterboxd! https://t.co/ifWyi11ztX - Increasingly pissed off with the state of things | 3,597 |
Most active users
| Username | Bio | Number of tweets |
| --- | --- | --- |
| NoismNoist1 | - | 15 |
| Michele_shy | - | 10 |
| Tim_Arnold1977 | Electrician. Notts County. I am what I am and I'm good at it. | 8 |
| davidhconductor | MBE. MD of The Bach Choir, Yale Schola, Leeds Phil, Associate Guest Cond of the BSO. Founder Arts for the Heart of England. Teach conducting Yale, RNCM & RAM. | 8 |
| JosieWatson | 26. Journalist. She/her. Managing Editor of Lifestyle @TechRadar. No opinions of value, but they are my own. | 6 |
| RaighoHusky | 30-something shy husky. Single Pan/Ace He/Him. Fluffy Fursuiter. Coder Curl. Snowcone fanatic. Likes Travel, Space, Chill Vibes and Inflatable Stuff. | 6 |
| AngryVampiress | British Asian VTuber 🌸 I run @bloodhuntfashn 🌸 Team: @Twitchvixens 🌸 angryvampiress@gmail.com | 5 |
| photophobian | Cymru pêl-droed (merched a dynion), myfyriwr Sylfaen, Portland Thorns, Hudds Town Women, legacy MCWFC fan, old Citroëns, he/him #WalGochyMenywod #BAONPDX | 5 |
| ColesJustin | Creative Director at WDC, Director at GoodWash Co. thoughts are my own | 5 |
| SephtonMark | ✳️ I help entrepreneurs with their self leadership ✍️ Writing for @Entrepreneur 📰 +7 years📖 Author x3 🎤 Interviewed thousands 🎙 Podcast Host @brainzmagazine | 5 |
---
Tweets per day
---
Top 10 tweets with highest Retweet count
| ID | Text | Retweet count |
| --- | --- | --- |
| 1640332077546496001 | Can't understand why parts sent for @NSOrchestraIRL on March 14 @parcelforce have failed to arrive. Supposed to be guaranteed in 3 days, it's now 14 days and a cost of £66. This is unacceptable. They're required for a concert next week. The problem we're told is #BrexitDisaster | 7 |
| 1641093663261437953 | Another day, another van parking on the pavement, on a double yellow and zig zag in Ongar Road. Driver said he had nowhere else to park. Guy with child in a buggy had to walk in the road. @Brentwood_BC @essexhighways @parcelforce https://t.co/HoWWPe8j3V | 3 |
| 1640796262822805505 | Have just received email from @parcelforce to say parts expected by the @NSOrchestraIRL are being returned to my home and 'might take up to 3 weeks'. They're only going to #Dublin not #Cairo! Please return immediately: concert now in danger and considering legal action. Outraged! | 2 |
| 1638186895216721920 | Fucking fuming @parcelforce are beyond useless. Unable to find my address. Funny how every other cunt finds it ok! https://t.co/41er9SZvzX | 1 |
| 1638269405720084480 | @parcelforce Fascist organisation!!!! | 1 |
| 1640640227181056000 | ⁦@YPLAC⁩ ⁦@parcelforce⁩ How is this acceptable? Do better. https://t.co/m2fNTHGl6I | 1 |
| 1640720272952025092 | @davidhconductor @NSOrchestraIRL @parcelforce Same happened to me with every parcel I sent to Germany since Break💩. They were confirmation and birthday presents for my niece & nephew and godchildren. Children. It is a total disgrace. NEVER use @parcelforce or @RoyalMail ever again. Disgraceful. | 1 |
| 1639236854917787650 | Pointless investing in cycle paths whilst this still goes on all the time on the ones we have, taken a few minutes ago @parcelforce @pow_rebecca @BillRevans https://t.co/6t7tBWLrBd | 1 |
| 1641044135569158144 | @IndiaPostOffice Hey, it's been 1.5 months and there have been no updates on the delivery, and seems like the package is completely lost. Tracking number: EK898964895IN Can you please check what is going on? cc: @narendramodi @JoeBiden @RishiSunak @RoyalMail @parcelforce | 1 |
| 1639228677270519808 | @parcelforce hi, I rearranged a delivery which was supposed to arrive today. It came a day early and I was not in, so I re-arranged it again for today but the live tracker doesn't seem to have updated to indicate that it's been prepared for delivery. Can you help? No. HN5388074 | 0 |
Top 10 tweets with highest Like count
| ID | Text | Like count |
| --- | --- | --- |
| 1640332077546496001 | Can't understand why parts sent for @NSOrchestraIRL on March 14 @parcelforce have failed to arrive. Supposed to be guaranteed in 3 days, it's now 14 days and a cost of £66. This is unacceptable. They're required for a concert next week. The problem we're told is #BrexitDisaster | 31 |
| 1641093663261437953 | Another day, another van parking on the pavement, on a double yellow and zig zag in Ongar Road. Driver said he had nowhere else to park. Guy with child in a buggy had to walk in the road. @Brentwood_BC @essexhighways @parcelforce https://t.co/HoWWPe8j3V | 20 |
| 1640640227181056000 | ⁦@YPLAC⁩ ⁦@parcelforce⁩ How is this acceptable? Do better. https://t.co/m2fNTHGl6I | 13 |
| 1640796262822805505 | Have just received email from @parcelforce to say parts expected by the @NSOrchestraIRL are being returned to my home and 'might take up to 3 weeks'. They're only going to #Dublin not #Cairo! Please return immediately: concert now in danger and considering legal action. Outraged! | 11 |
| 1639236854917787650 | Pointless investing in cycle paths whilst this still goes on all the time on the ones we have, taken a few minutes ago @parcelforce @pow_rebecca @BillRevans https://t.co/6t7tBWLrBd | 10 |
| 1641040468199763971 | At Mail Boxes Etc, we're here d for all your shipping, postage, parcels, packing and printing needs! We work we international couriers such as @FedEx @DHLGlobal @UPS and @parcelforce, so wherever you are sending, from #Paris to #NewYork or #Birmingham to #Birkenhead, we're here! https://t.co/56iHYnehO6 | 6 |
| 1640721027406635008 | Wherever you send it, whatever you're sending, whenever you send it... Send it with us! We are here #foryou as authorised @FedEx @DHLGlobal @UPS and @parcelforce handlers! #PeoplePossible https://t.co/9Ma558VRCa | 5 |
| 1640757252465254400 | Gotta love @parcelforce trying to deliver a package I sent to the USA to MY HOME ADDRESS IN THE UK INSTEAD. Do you think I would spend £53 to mail things to myself from the post office around the corner from my house??? | 5 |
| 1640721928943030274 | Wherever you send it, whatever you're sending, whenever you send it... Send it with us! We are here #foryou as authorised @FedEx @DHLGlobal @UPS and @parcelforce handlers! #PeoplePossible https://t.co/LSPoMAbgl8 | 5 |
| 1641040374654291968 | At Mail Boxes Etc, we're here d for all your shipping, postage, parcels, packing and printing needs! We work we international couriers such as @FedEx @DHLGlobal @UPS and @parcelforce, so wherever you are sending, from #Paris to #NewYork or #Birmingham to #Birkenhead, we're here! https://t.co/GmRY1MjYb8 | 5 |
Top 3 Languages Used In Tweets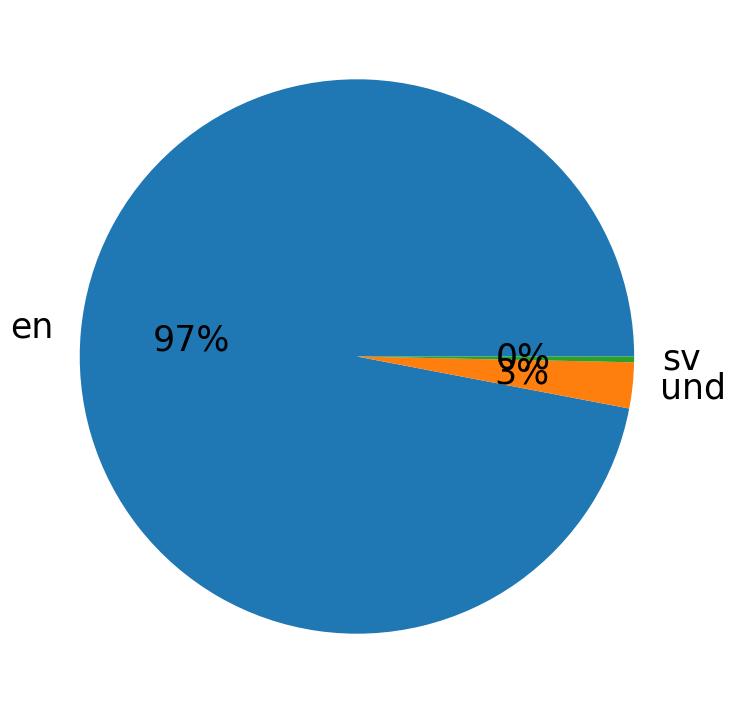 ---
Top 10 Hashtags used
| Hashtag | Count |
| --- | --- |
| #paris | 6 |
| #newyork | 6 |
| #birmingham | 6 |
| #birkenhead | 6 |
| #foryou | 6 |
| #peoplepossible | 6 |
| #dublin | 2 |
| #cairo | 2 |
| #brexitdisaster | 2 |
| #hopeless | 1 |
Top 10 Hashtags Used In Tweets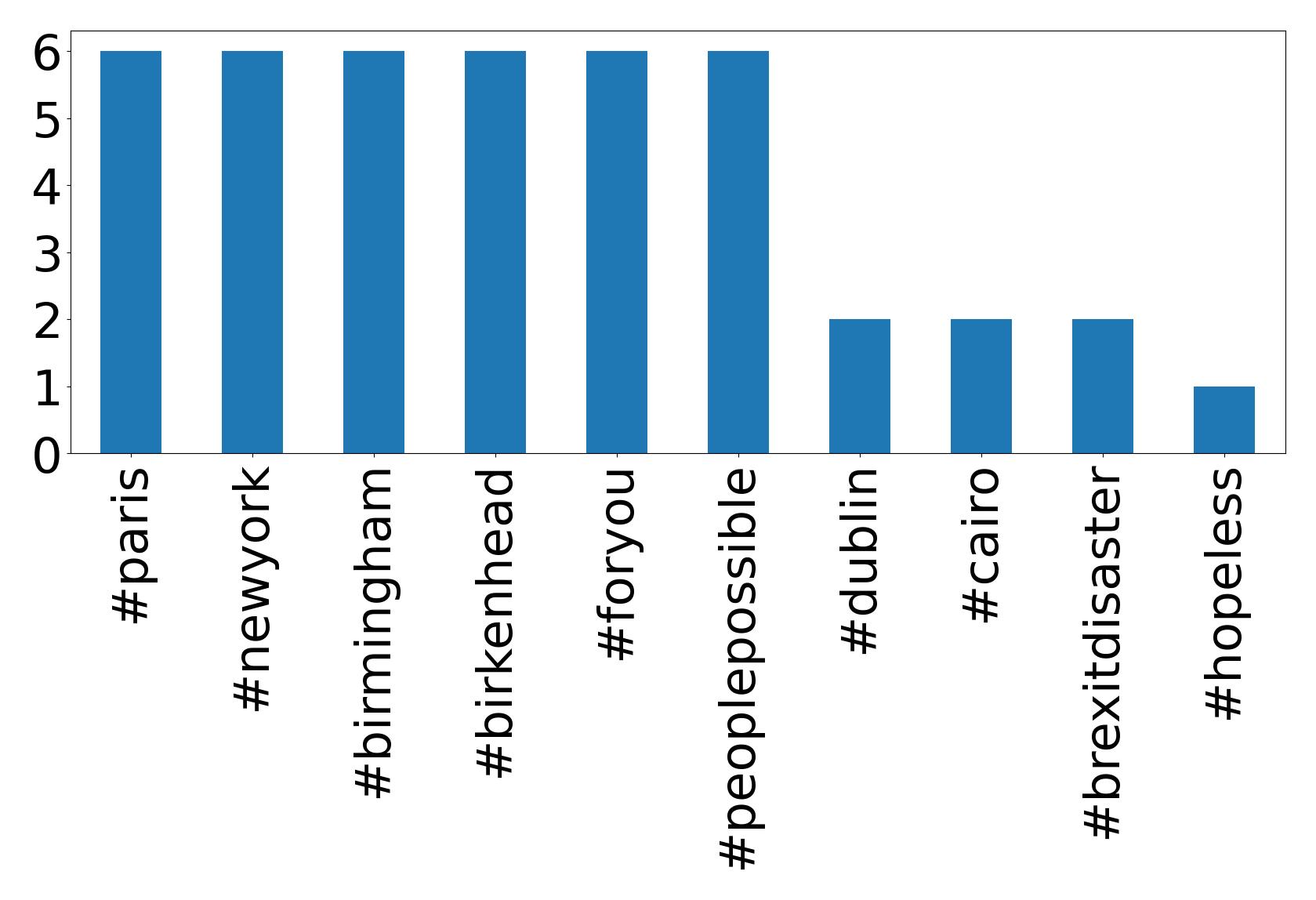 Top 10 mentions
| Mention | Count |
| --- | --- |
| @parcelforce | 622 |
| @ups | 14 |
| @royalmail | 13 |
| @fedex | 13 |
| @davidhconductor | 12 |
| @dhlglobal | 12 |
| @nsorchestrairl | 11 |
| @tim_arnold1977 | 10 |
| @brentwood_bc | 5 |
| @essexhighways | 5 |
Top 10 mentions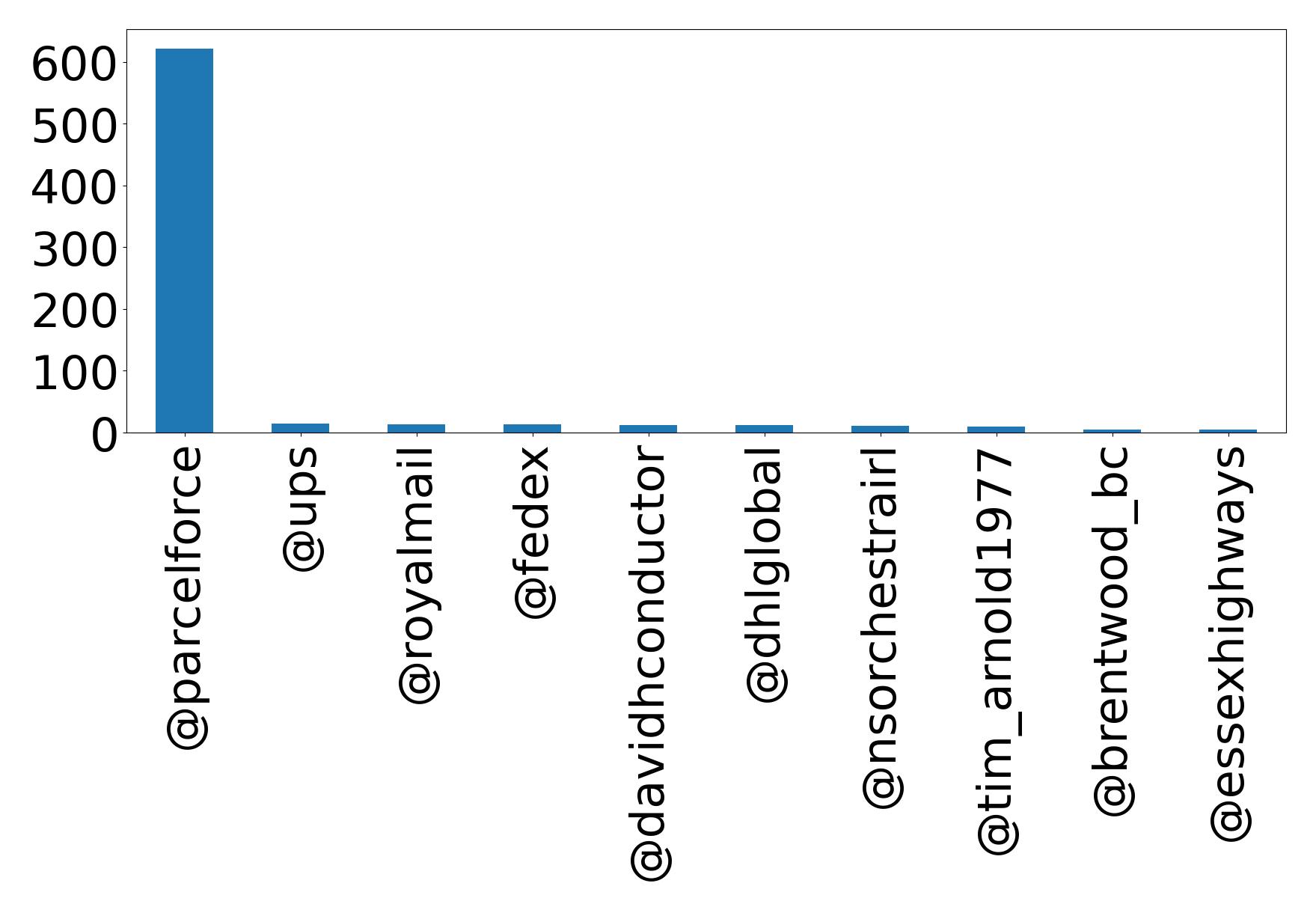 Wordcloud of Tweets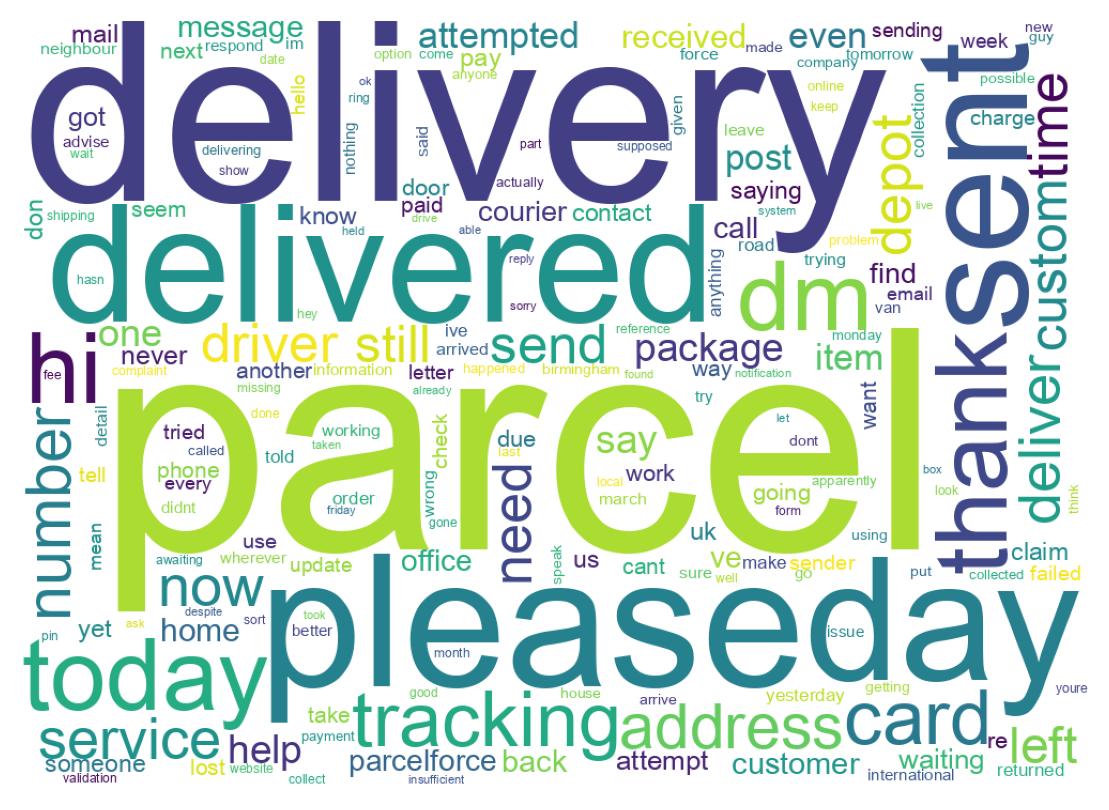 ---
Emojis
Average number of emojis used per tweet
11
Emojis used in tweets
| Emoji | Count | Emoji Text |
| --- | --- | --- |
| 🤣 | 7 | rolling_on_the_floor_laughing |
| 🙄 | 6 | face_with_rolling_eyes |
| 😡 | 4 | enraged_face |
| 😭 | 4 | loudly_crying_face |
| 👍 | 4 | thumbs_up |
| 😤 | 4 | face_with_steam_from_nose |
| 🤬 | 4 | face_with_symbols_on_mouth |
| 😃 | 3 | grinning_face_with_big_eyes |
| 💩 | 3 | pile_of_poo |
| 😵‍💫 | 3 | face_with_spiral_eyes |
Emojis groups
| Emoji Group | Count |
| --- | --- |
| Smileys & Emotion | 58 |
| People & Body | 10 |
| Activities | 1 |
| Objects | 1 |
| Symbols | 1 |