Tweets Analysis - Keyword: @PalladinoR17
Total number of tweets analysed
2
Earliest tweet was on
2023-03-26
Latest tweet was on
2023-03-26
Average age of authors' accounts
2 years
---
Summarization
The tweets express surprise about the absence of a championship and clarify that it is not a point of view.
Topic Modeling
Campionato non presente (e.g. "non c'è il campionato")
Descrizione/valutazione della squadra (e.g. "@ACMonza @PalladinoR17")
Espressione di paura/sorpresa (e.g. "😱😱")
Negazione/dubbio (e.g. "Non è un pov")
Non specificato
Emotional Analysis
The first tweet expresses shock and disbelief that there is no championship, while the second tweet reassures that the situation is not a problem. Both tweets appear to be related to a team or sports event.
Trend Analysis
@ACMonza
@PalladinoR17
Campionato
Pov (presumably "point of view")
Shock/Exclamation
---
Types of Tweets
Number of Retweets
0
Percentage of total tweets
0%
Number of Original tweets
0
Percentage of total tweets
0%
Number of tweets that contain Mentions
2
Percentage of total tweets
100%
Number of tweets that were Replies
2
Percentage of total tweets
100%
Number of tweets that were Quotes
0
Percentage of total tweets
0%
Number of tweets that contain Hashtags
0
Percentage of total tweets
0%
---
Top 5 devices used to tweet
| Source | Count |
| --- | --- |
| Twitter for iPhone | 1 |
| Twitter Web App | 1 |
What devices were used to tweet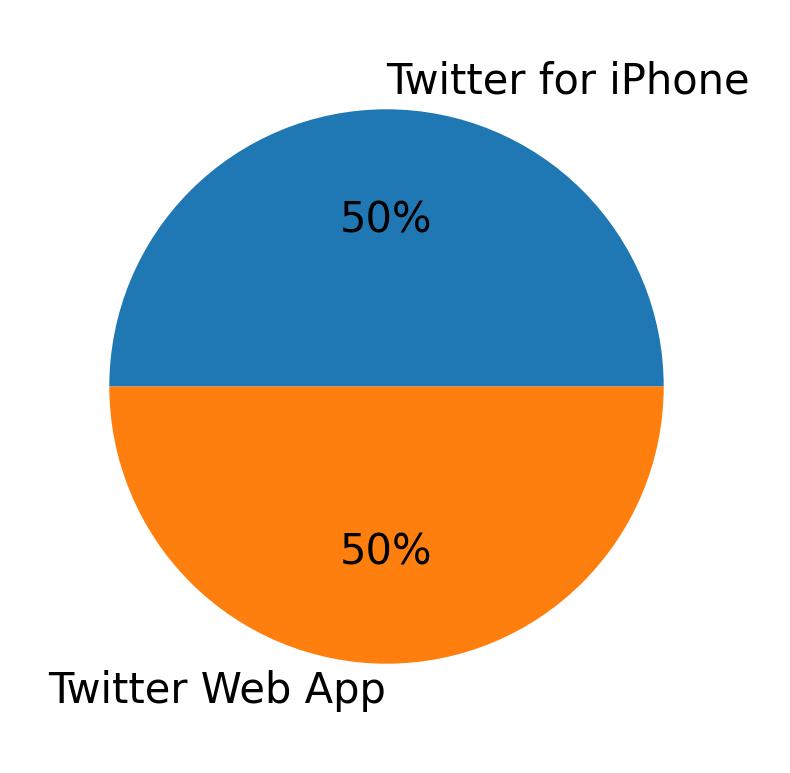 ---
Top 10 accounts with highest followers count
| Username | Name | Bio | Followers count |
| --- | --- | --- | --- |
| mvcalcio | Marco Varini | ✍🏻Redattore @DDDderbyit (network Gazzetta). Opinionista @tvdellosport e @topcalcio24 📺 Passione per l'IT ⌨️ | 1,078 |
| Krafftdellenevi | Alessandro Krafft | il mondo la destra soccorrevole gli porge @LiveBianconera | 388 |
Top 10 accounts with highest friends count
| Username | Name | Bio | Followers count |
| --- | --- | --- | --- |
| mvcalcio | Marco Varini | ✍🏻Redattore @DDDderbyit (network Gazzetta). Opinionista @tvdellosport e @topcalcio24 📺 Passione per l'IT ⌨️ | 1,118 |
| Krafftdellenevi | Alessandro Krafft | il mondo la destra soccorrevole gli porge @LiveBianconera | 284 |
Most active users
| Username | Bio | Number of tweets |
| --- | --- | --- |
| Krafftdellenevi | il mondo la destra soccorrevole gli porge @LiveBianconera | 1 |
| mvcalcio | ✍🏻Redattore @DDDderbyit (network Gazzetta). Opinionista @tvdellosport e @topcalcio24 📺 Passione per l'IT ⌨️ | 1 |
---
Tweets per day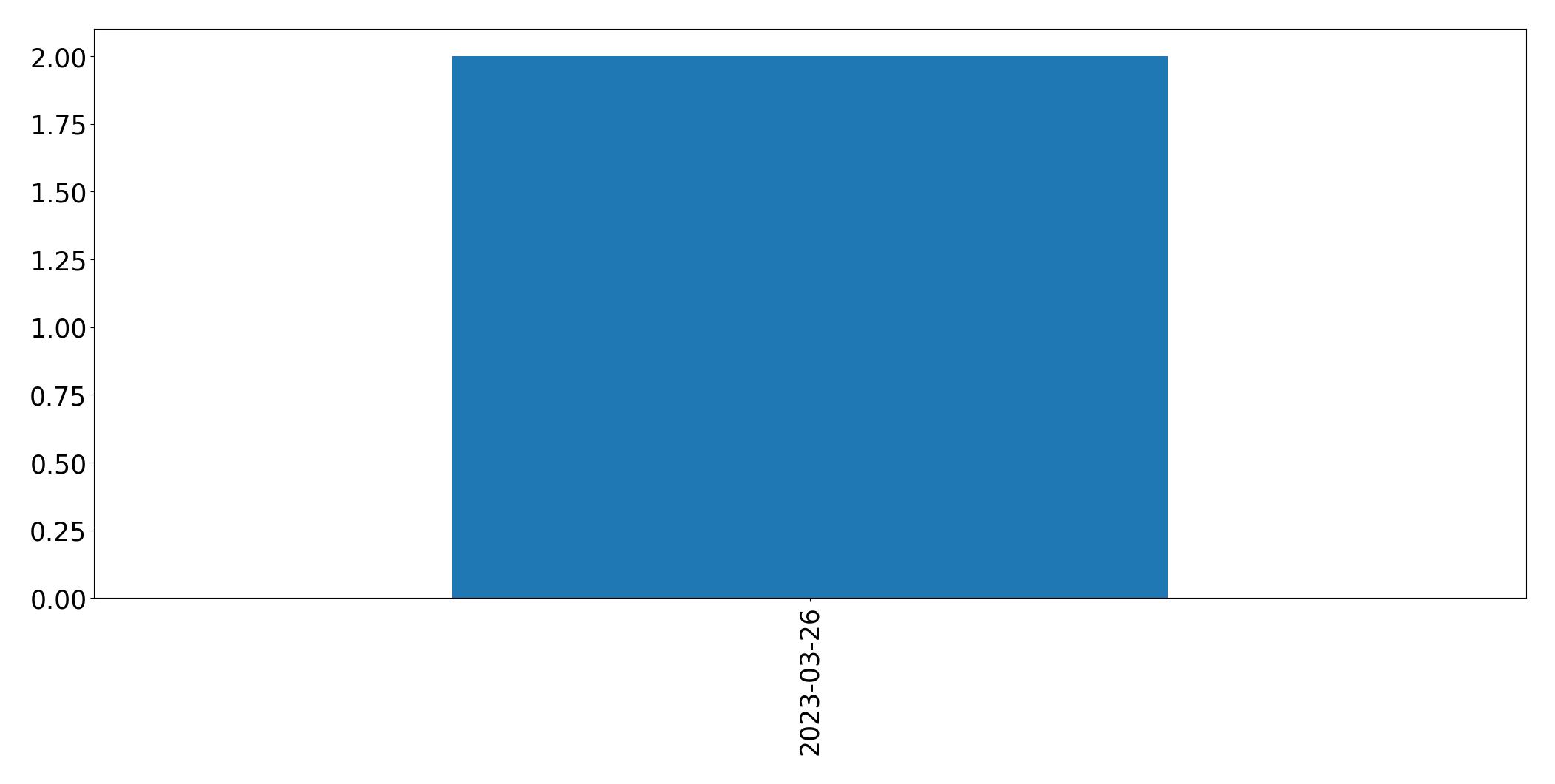 ---
Top 10 tweets with highest Retweet count
Top 10 tweets with highest Like count
Top 3 Languages Used In Tweets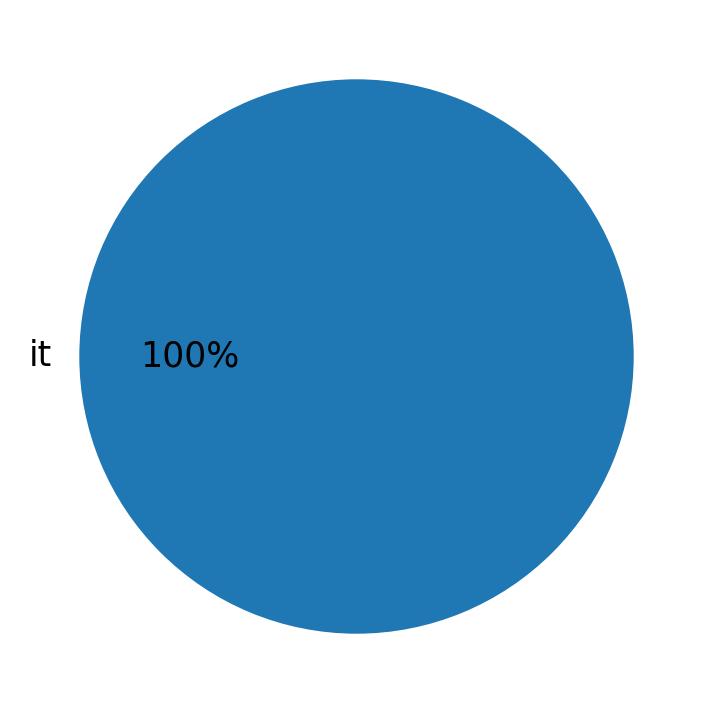 ---
Top 10 mentions
| Mention | Count |
| --- | --- |
| @acmonza | 2 |
| @palladinor17 | 2 |
Top 10 mentions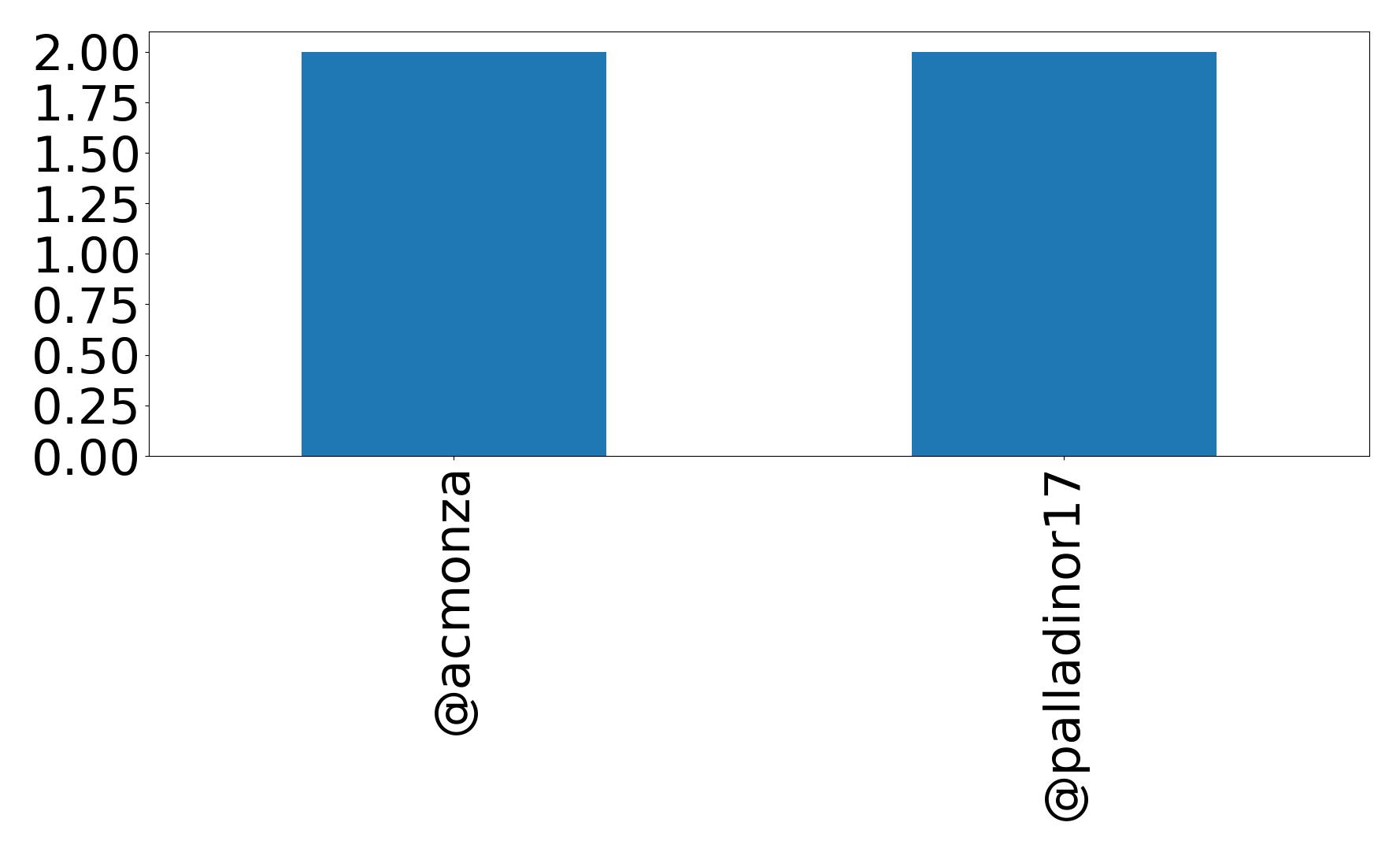 Wordcloud of Tweets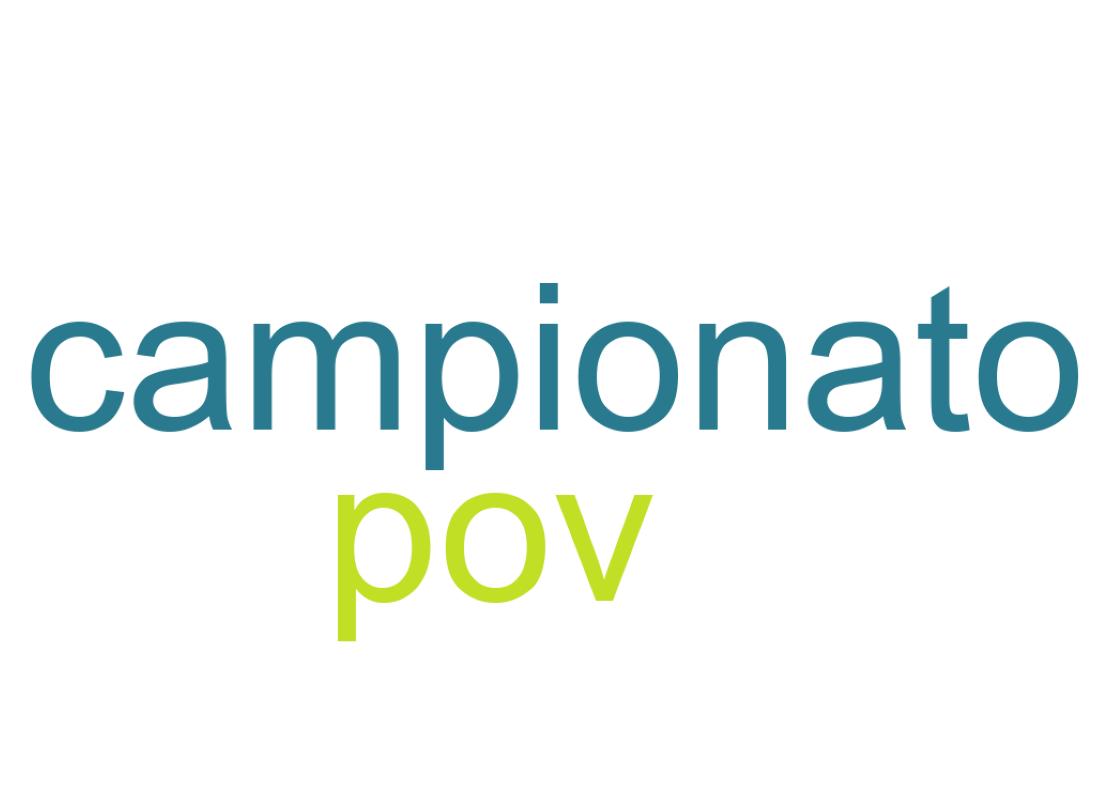 ---
Emojis
Average number of emojis used per tweet
100
Emojis used in tweets
| Emoji | Count | Emoji Text |
| --- | --- | --- |
| 😱 | 2 | face_screaming_in_fear |
Emojis groups
| Emoji Group | Count |
| --- | --- |
| Smileys & Emotion | 2 |