Tweets Analysis - Keyword: @loganclarkhall
Total number of tweets analysed
2,663
Earliest tweet was on
2023-03-14
Latest tweet was on
2023-03-24
Average age of authors' accounts
5 years
---
Summarization
These tweets cover a variety of topics including accusations of political motivation, disagreements over conservatism and support for Donald Trump. There are also comments about Republicans losing races and accusations of supporting Nazis. There are debates over whether Trump committed crimes and whether he should be arrested. Some also discuss the importance of following the rule of law.
Topic Modeling
Political motivation and bias
Trump's alleged crimes and calls for his arrest
Cultism and the importance of selecting ideas over individuals
Conservatism and its definition
The rule of law and its application in politics
Emotional Analysis
The tweets express a range of emotions, including political anger, frustration, and disagreement. Some tweets express support for Trump despite accusations of criminal activity, while others argue for the importance of following the rule of law. Some tweets show disapproval towards the Republican Party and criticize their choice of candidates. There are also instances of name-calling and vulgar language used by some users. Overall, the tweets suggest a divisive political climate where individuals have strong opinions and are not afraid to express them publicly.
Trend Analysis
Political motivations behind Trump's actions and potential crimes
Criticism of choosing Trump over conservative ideas
Debates around the legitimacy of accusations against Trump and his supporters
Discussions about the state of conservatism and Republican Party
Memes and jokes about Trump's losses and controversies
---
Types of Tweets
Number of Retweets
204
Percentage of total tweets
7%
Number of Original tweets
5
Percentage of total tweets
0%
Number of tweets that contain Mentions
2,663
Percentage of total tweets
100%
Number of tweets that were Replies
2,458
Percentage of total tweets
92%
Number of tweets that were Quotes
46
Percentage of total tweets
1%
Number of tweets that contain Hashtags
60
Percentage of total tweets
2%
---
Top 5 devices used to tweet
| Source | Count |
| --- | --- |
| Twitter for iPhone | 1111 |
| Twitter Web App | 748 |
| Twitter for Android | 708 |
| Twitter for iPad | 83 |
| TweetDeck | 7 |
What devices were used to tweet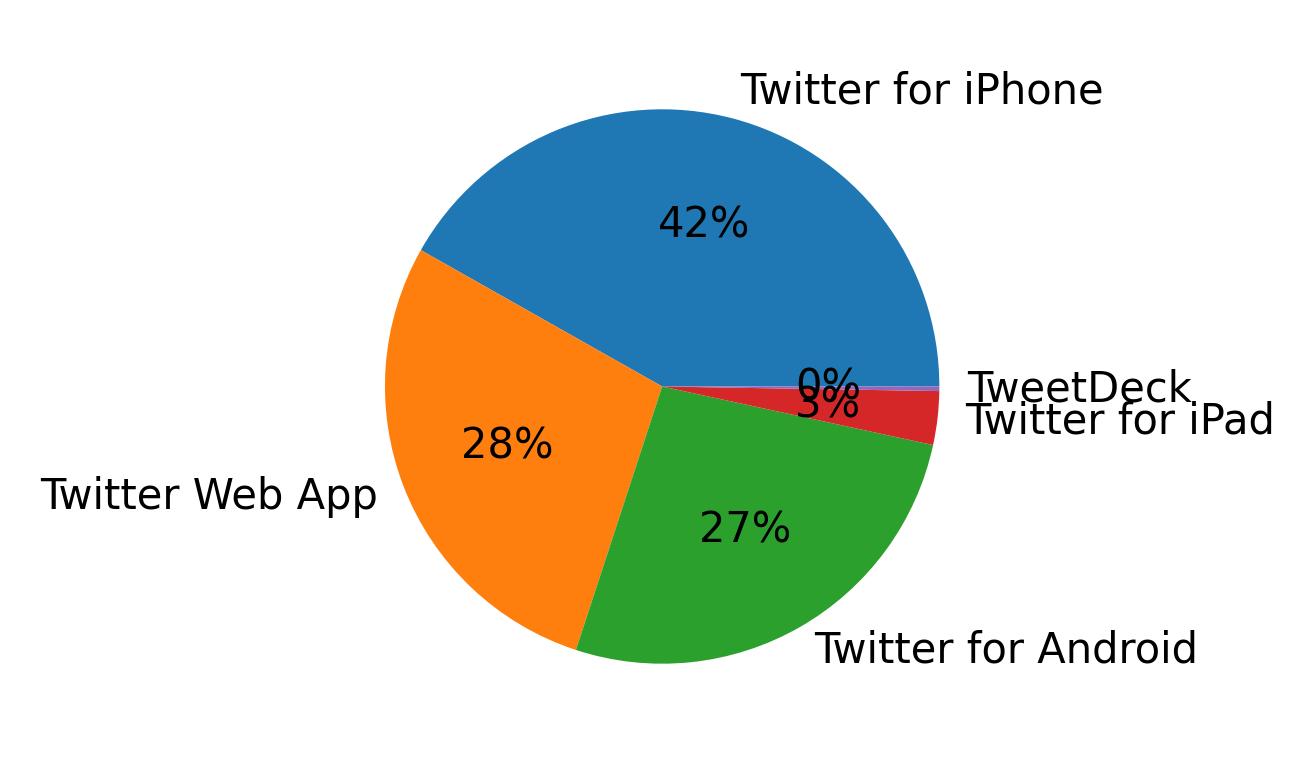 ---
Top 10 accounts with highest followers count
| Username | Name | Bio | Followers count |
| --- | --- | --- | --- |
| lavern_spicer | Lavern Spicer 🇺🇸 | Congressional Candidate FL-22. FL GOP Committeewoman. I've been fighting to better my community my entire life and I'll never stop! | 407,376 |
| alx | ALX 🇺🇸 | Banned in 2020 — Freed by Elon Musk in 2022 #BringThemBack  — Inevitable | 386,149 |
| willchamberlain | Will Chamberlain | Lawyer. Senior Counsel at @The_IAP and the @Article3Project. | 296,933 |
| MostlyPeacefull | Mostly Peaceful Memes | Political commentary & mediocre photoshops @thepacificnews dm for business inquiries | 285,399 |
| sourpatchlyds | Sour Patch Lyds 🇹🇷 | Non-tribal ⚓ 'Rad'-Rogan 'Cool tats'-Jones 'Hard to push around'-Malice 'Best in the biz'-Bannon ✨Wife Support for @andyleitermann 💕 Typo in Every Twet™️ | 184,558 |
| ImMeme0 | I Meme Therefore I Am 🇺🇸 | Chief Memer, an immigrant you don't want to mess with 🇵🇱 parody at times | 136,191 |
| isabellarileyus | Isabella Riley Moody | Host of 'MOODY with Isabella' on LFA TV. Find me on @censoreddottv! WIFE to @JxsiahM 🧡 INTERNET TROLL ✊🏿Press inquiries: isabellarileyusa@gmail.com | 94,159 |
| kevinhaddad08 | ULTRA MAGA KEVIN WITH STOLEN NUCLEAR CODES | Common sense. 100% MAGA, KAG | 61,950 |
| OldRowSwig | Swig 🇺🇸 | Old Row Founder - I was banned for over 2 years for being too handsome and funny. | 46,826 |
| BowTiedRanger | BowTiedRanger | Political commentator | SOF Bro | 43,926 |
Top 10 accounts with highest friends count
| Username | Name | Bio | Followers count |
| --- | --- | --- | --- |
| kevinhaddad08 | ULTRA MAGA KEVIN WITH STOLEN NUCLEAR CODES | Common sense. 100% MAGA, KAG | 40,030 |
| betseyross | 🍊🇺🇸Nuclear Ultra MAGA #DealWithIt🦅🍊 | 🙏God Family America🇺🇸🦅 *Finally Escaped Twitmo* 🍊Admit it #TrumpWon & You Know it🍊 | 33,723 |
| DrJamesPayne | Dr. James Payne | DR. James Payne teaches on Seedenomics around the world. He is a TV personality seen on TBN Daystar TCT INSP LoveWorld He is singer of 89 #1 songs. | 28,086 |
| MabelPa48931959 | 🍊Ultra MAGA Mabel🍊 | #Trump2024ToSaveAmerica 🇺🇸 #TrumpWasRightAboutEverything 🍊 #MakeAmericaGreatAgain 👍🏻 🐕Rescues Are The Best Breed! 🐈‍⬛ | 27,594 |
| BSDetector4u | TheBSDetector | Conservatarian. Despise the MSM. Prefer my dog to people. Willing to offend everyone from Leftists to Trump Cultists. | 25,035 |
| Charlen60403930 | 🧃🫖🍩CHARLENE🧋🥤🧊 | No trains!! Conservative. | 23,070 |
| SaintRobin911 | Gibby Wants Justice☮️ | Original hippie Gmommy fighting for Justice. One Human Family. Find me on POST under Gibby…@Saintrobin911 On Spoutible under Dawn Shapiro @ Gibby 💙✌️🇺🇦 | 21,847 |
| PatriotMarie70 | I ❤️ Winning 🍊🇺🇸 | #SilentNoMore #HappyWife👠 #AmericaFirst #NeverAmnesty #IAmAChristian ✝️ #JesusIsLord #1A #2A #Trump2024 #UltraMAGA #EndTheFed #AllLivesMatter John 14:6🙏🏻 | 15,791 |
| NanLee1124 | NanLee2 | #MAGA🇺🇸FB: @GenFlynn @Rudygiuliani, @DineshDSouza, @BuzzPatterson, @PastorDScott, @pnjaban @GeorgePapa19 @ScottPresler @RogerJStoneJr @GuntherEagleman | 15,461 |
| NashvilleDeeDee | DeeDee | Gold star sister ⭐️ - Anti-fascist Soup Thrower 🥫 - Equality for all 🌈 - Patriot 🇺🇸 - Gen Z will save the world - ❤️ | 14,781 |
Most active users
| Username | Bio | Number of tweets |
| --- | --- | --- |
| coreytoomeyCT | Capitalist Pig and Proud Reactionary. Disher-Outer of Powerful Arguments. Identifies as a Slagadorf. | 53 |
| TheReturn118397 | We shall return. From the farthest star and the deepest pit of evil, to the Lord, and to Truth, Goodness, Beauty, Faith, Hope, Love. Life and peace are best. | 51 |
| vivaciousguitar | Im a guitarist. That's all you need to know. Aso I have long hair. That too. | 51 |
| I_want_to_death | pretty rad for a guy who's always sad. | 40 |
| nateplus88 | - | 33 |
| HR_Pickens_ | - | 32 |
| NashvilleDeeDee | Gold star sister ⭐️ - Anti-fascist Soup Thrower 🥫 - Equality for all 🌈 - Patriot 🇺🇸 - Gen Z will save the world - ❤️ | 25 |
| universal_so | Really is to blame | 21 |
| nalutece | 🇺🇦 No DMs, please. | 19 |
| RealMathead | Follow me if you want to live. English, German, French, dårlig Norsk, heel slecht Vlaams. Proud #NAFOfella #SlavaUkraini #ActuallyAutistic #cPTSD #DID | 17 |
---
Tweets per day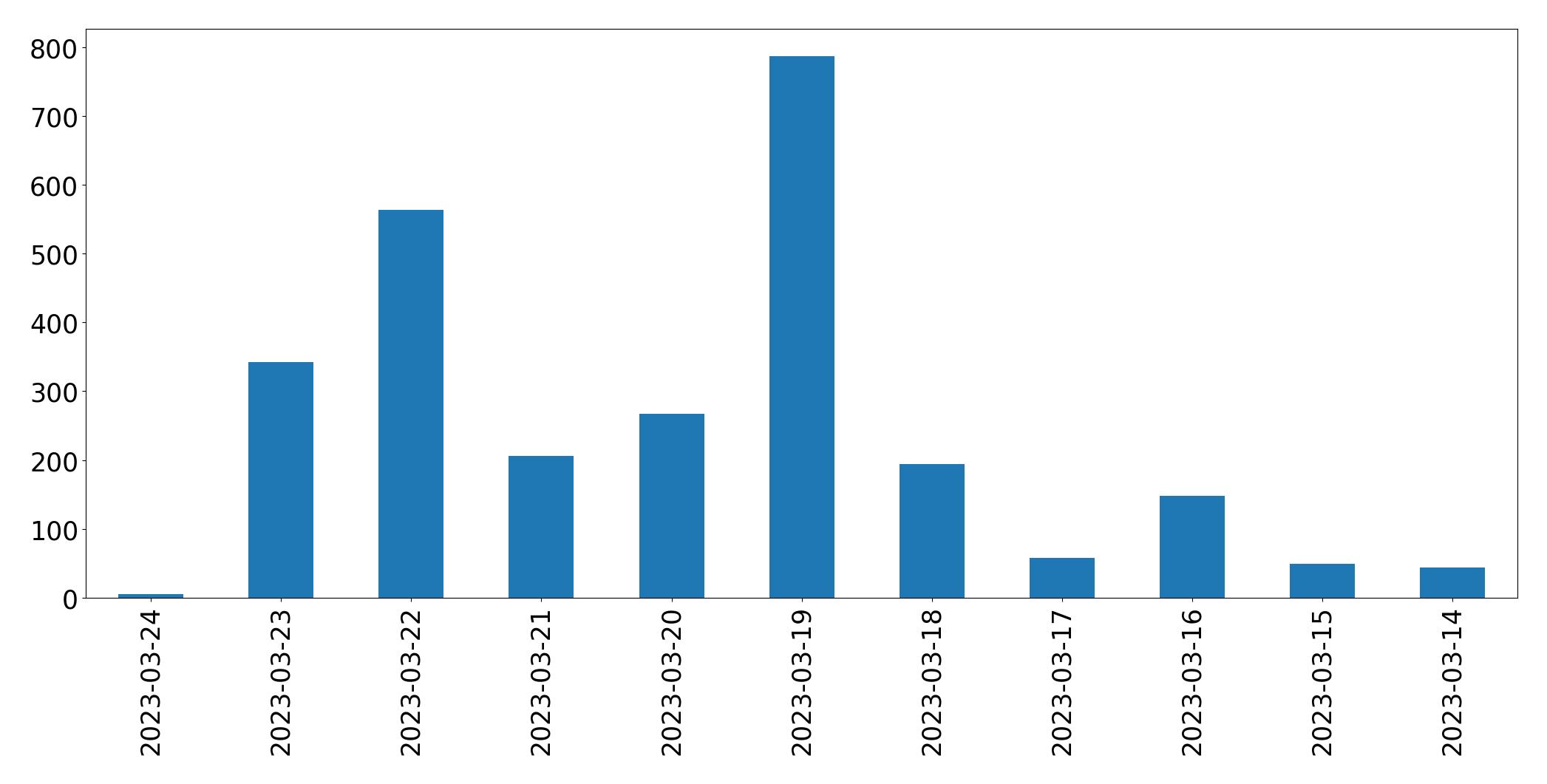 ---
Top 10 tweets with highest Retweet count
| ID | Text | Retweet count |
| --- | --- | --- |
| 1637257038794203136 | @loganclarkhall https://t.co/mX9NJjU0Dy | 21 |
| 1638359532215877632 | @loganclarkhall https://t.co/y9fU3yCX8Z | 13 |
| 1636184123780878337 | @loganclarkhall As true today as it was in the 1800s https://t.co/3QNGMJZ8dz | 8 |
| 1637448531928645633 | @loganclarkhall @DonaldJTrumpJr Or you could just say Americans arrest criminals. | 7 |
| 1638232079170150434 | @loganclarkhall @apparentlysteve The Jan. 6th arrests did their job in that the vast majority on the right are too afraid to exercise their constitutional freedom to peacefully assembly. Meanwhile the left gets away with riot after riot. | 6 |
| 1638567064720793601 | @loganclarkhall Huzzah https://t.co/OJu327ISk7 | 5 |
| 1638609009803403284 | Great point from @loganclarkhall: RDS influencer treatment of Trump supporters as rubes, deplorables, crazies, etc only hardening Trump's support as voters recognize the same sanctimony dished out by the left. They are alienating MAGA at the moment they need to recruit MAGA. | 5 |
| 1638585737242189846 | @loganclarkhall Maybe this would be right if Republicans were losing every close race, but we aren't Instead we should probably not run the candidates that lost to vegetables again | 4 |
| 1638284539490385920 | @loganclarkhall It's because Conservatives are trapped in a legalistic mindset that was aped into them by liberals. I wrote my first substack essay on this a few weeks ago. https://t.co/Bb6FhBixpD | 4 |
| 1637164667356446720 | @loganclarkhall @DogRightGirl Can we also get a shout-out to Zelenskyy for outlawing opposition parties and arresting religious leaders? | 3 |
Top 10 tweets with highest Like count
Top 3 Languages Used In Tweets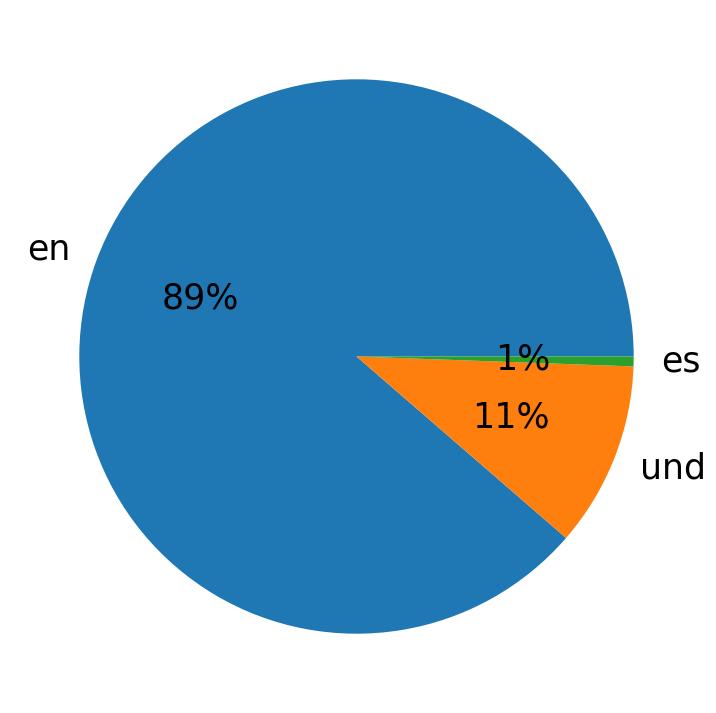 ---
Top 10 Hashtags used
| Hashtag | Count |
| --- | --- |
| #quicktrials | 6 |
| #trump | 4 |
| #trump2024 | 4 |
| #trumpvaxx | 4 |
| #maga | 4 |
| #1 | 4 |
| #trumptreason | 2 |
| #8th | 2 |
| #quicktrial | 2 |
| #trumpquicktrials | 2 |
Top 10 Hashtags Used In Tweets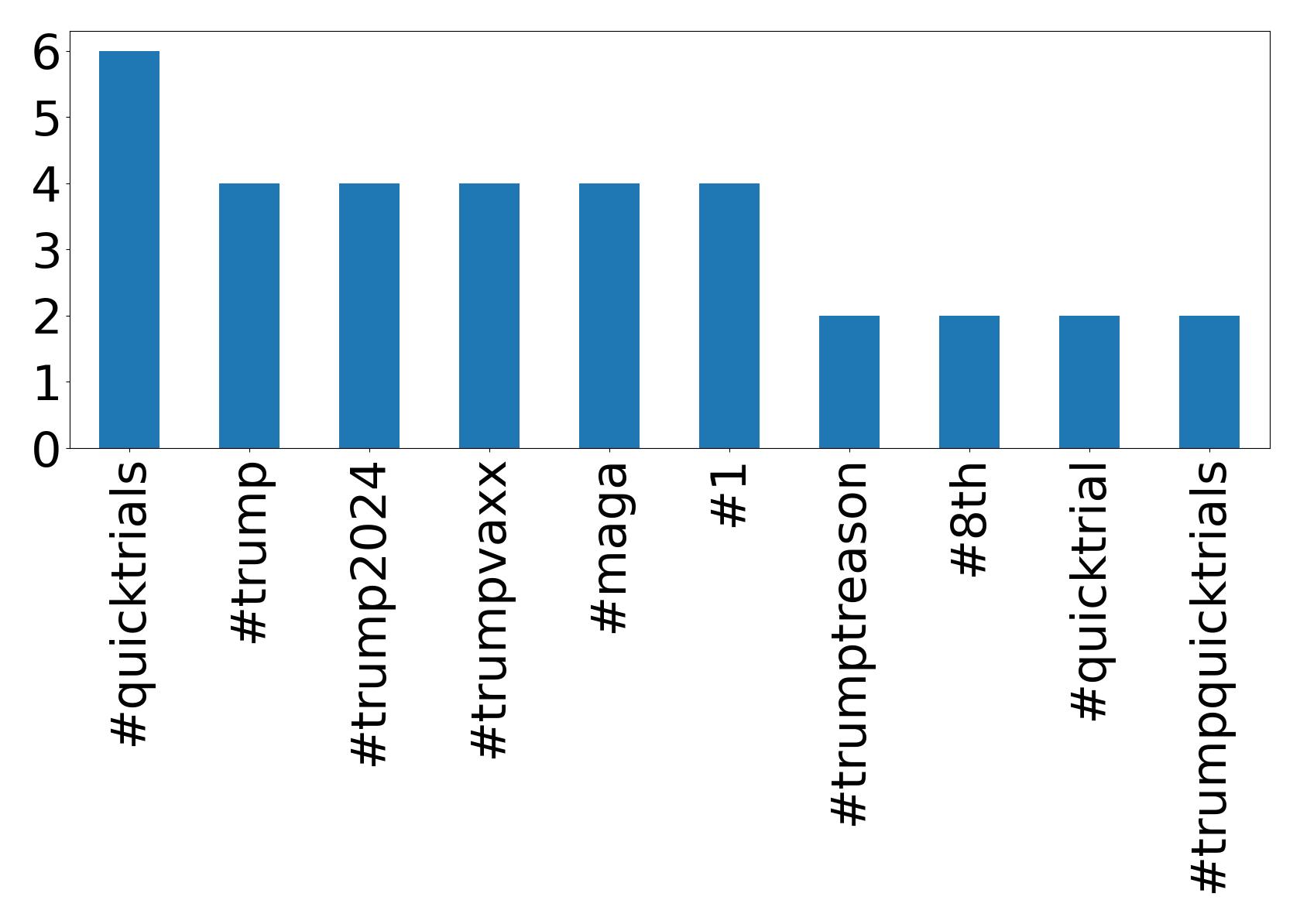 Top 10 mentions
| Mention | Count |
| --- | --- |
| @loganclarkhall | 2664 |
| @greg_price11 | 449 |
| @bluetsunami15 | 326 |
| @donaldjtrumpjr | 300 |
| @alexbruesewitz | 175 |
| @universal_so | 156 |
| @madeintheusanj | 128 |
| @coreytoomeyct | 97 |
| @zaazaa32974010 | 87 |
| @jackposobiec | 82 |
Top 10 mentions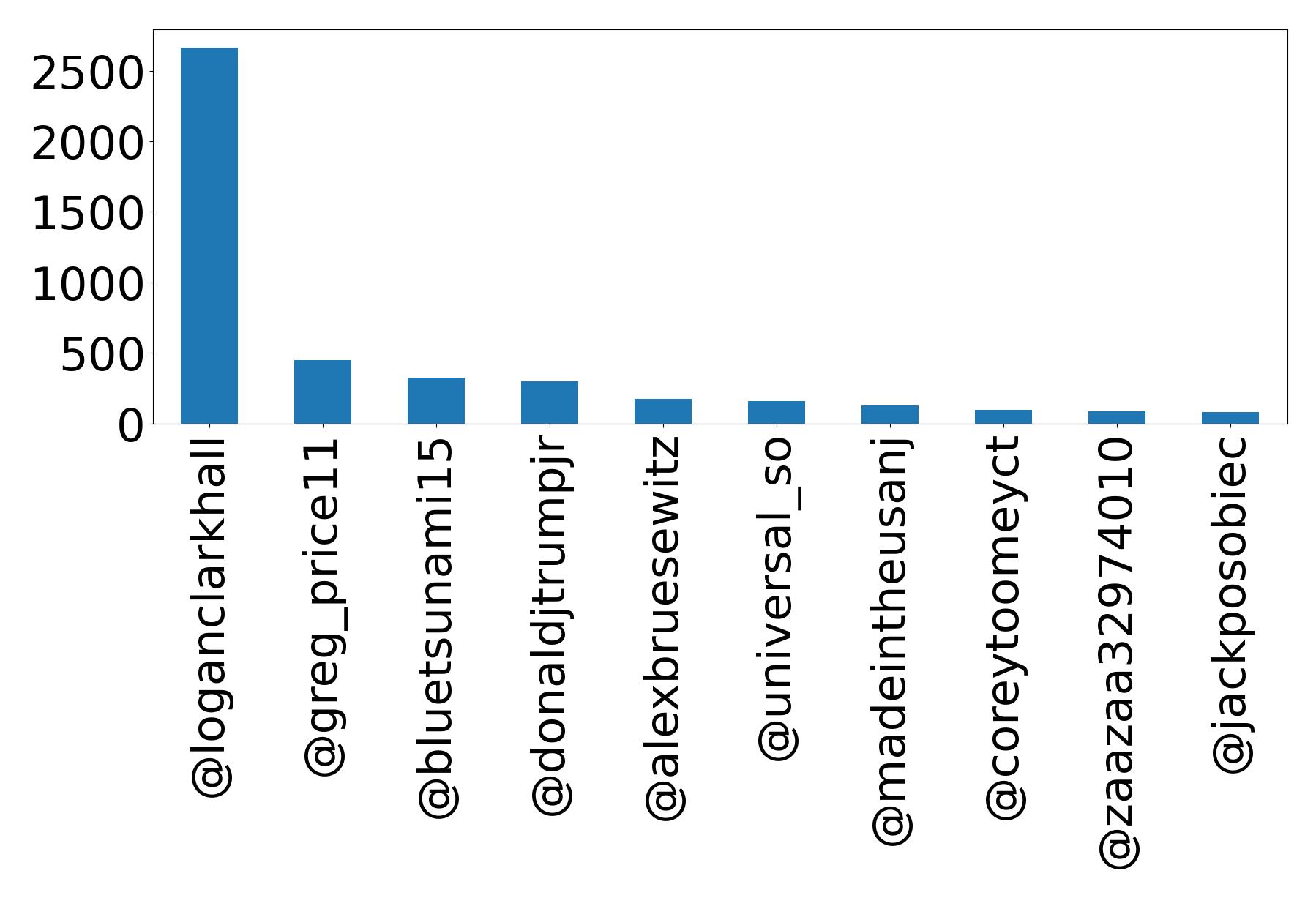 Wordcloud of Tweets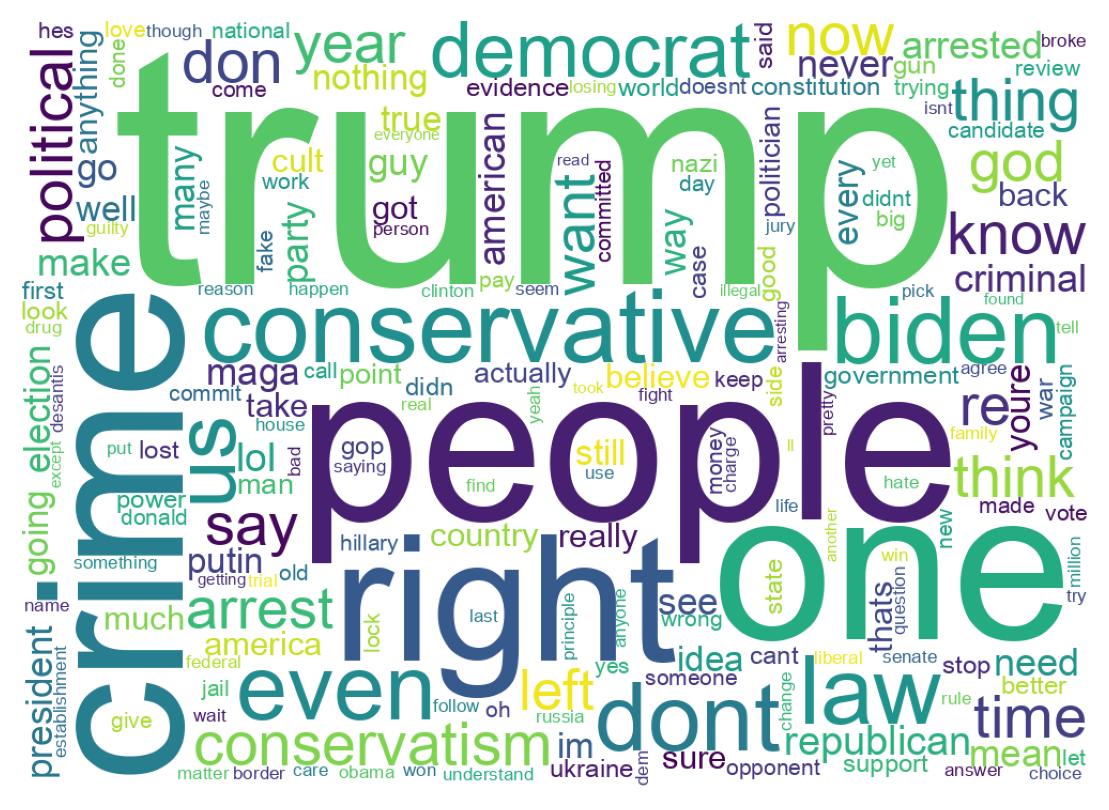 ---
Emojis
Average number of emojis used per tweet
12
Emojis used in tweets
| Emoji | Count | Emoji Text |
| --- | --- | --- |
| 😂 | 45 | face_with_tears_of_joy |
| 🤣 | 38 | rolling_on_the_floor_laughing |
| 🇺🇸 | 28 | United_States |
| 🤡 | 25 | clown_face |
| 😆 | 19 | grinning_squinting_face |
| 🤔 | 17 | thinking_face |
| 👇 | 8 | backhand_index_pointing_down |
| 💥 | 8 | collision |
| 👍 | 7 | thumbs_up |
| 🍊 | 6 | tangerine |
Emojis groups
| Emoji Group | Count |
| --- | --- |
| Smileys & Emotion | 208 |
| People & Body | 55 |
| Flags | 35 |
| Objects | 10 |
| Food & Drink | 7 |
| Activities | 7 |
| Travel & Places | 5 |
| Symbols | 3 |