Tweets Analysis - Keyword: @KamiAkmal23
Total number of tweets analysed
291
Earliest tweet was on
2023-03-22
Latest tweet was on
2023-03-31
Average age of authors' accounts
4 years
---
Summarization
Kamran Akmal is back in action for the Ghani Institute Ramadan Cricket tournament in Lahore. He has praised the Pakistan Cricket Board's selection committee for giving younger players a chance in the T20 series against Afghanistan. He also commented on the team's performance and combination. There are tweets wishing him happy birthday and discussing his coaching abilities. Some tweets mention his brother Umar Akmal and criticize their previous infighting and behavior. There are also discussions about the HBLPSL and Afghanistan's recent match against Pakistan.
Topic Modeling
Sports/Cricket
Selection/Performance
Birthday wishes
Coach/Training
Criticism
Emotional Analysis
The tweets express a range of emotions, including excitement and support for cricketer Kami Akmal's return to playing, appreciation for his advice on batting, and birthday wishes. Some tweets also express frustration towards players like the Akmal brothers for past controversies and disappointing performances, while others show admiration for Kami's work ethic as a coach. There are also calls for Umar Akmal to perform better, with some questioning his selection for the Pakistan cricket team.
Trend Analysis
Cricket tournaments and matches featuring Pakistani players, such as the Ghani Institute Ramadan Cricket tournament and the PAKvAFG T20 series
Player opinions and reactions to team selection and performance, with mentions of the Pakistan Cricket Board, Afghanistan Cricket Board, and individual cricketers
Birthday wishes and positive messages for cricketer Kami Akmal
Discussion and criticism of individual cricketers, including the Akmal brothers and Umar Akmal's selection for the Pakistani team
Highlighting notable performances and statistics from past cricket seasons
---
Types of Tweets
Number of Retweets
36
Percentage of total tweets
12%
Number of Original tweets
37
Percentage of total tweets
12%
Number of tweets that contain Mentions
291
Percentage of total tweets
100%
Number of tweets that were Replies
210
Percentage of total tweets
72%
Number of tweets that were Quotes
10
Percentage of total tweets
3%
Number of tweets that contain Hashtags
39
Percentage of total tweets
13%
---
Top 5 devices used to tweet
| Source | Count |
| --- | --- |
| Twitter for Android | 191 |
| Twitter for iPhone | 51 |
| Twitter Web App | 49 |
What devices were used to tweet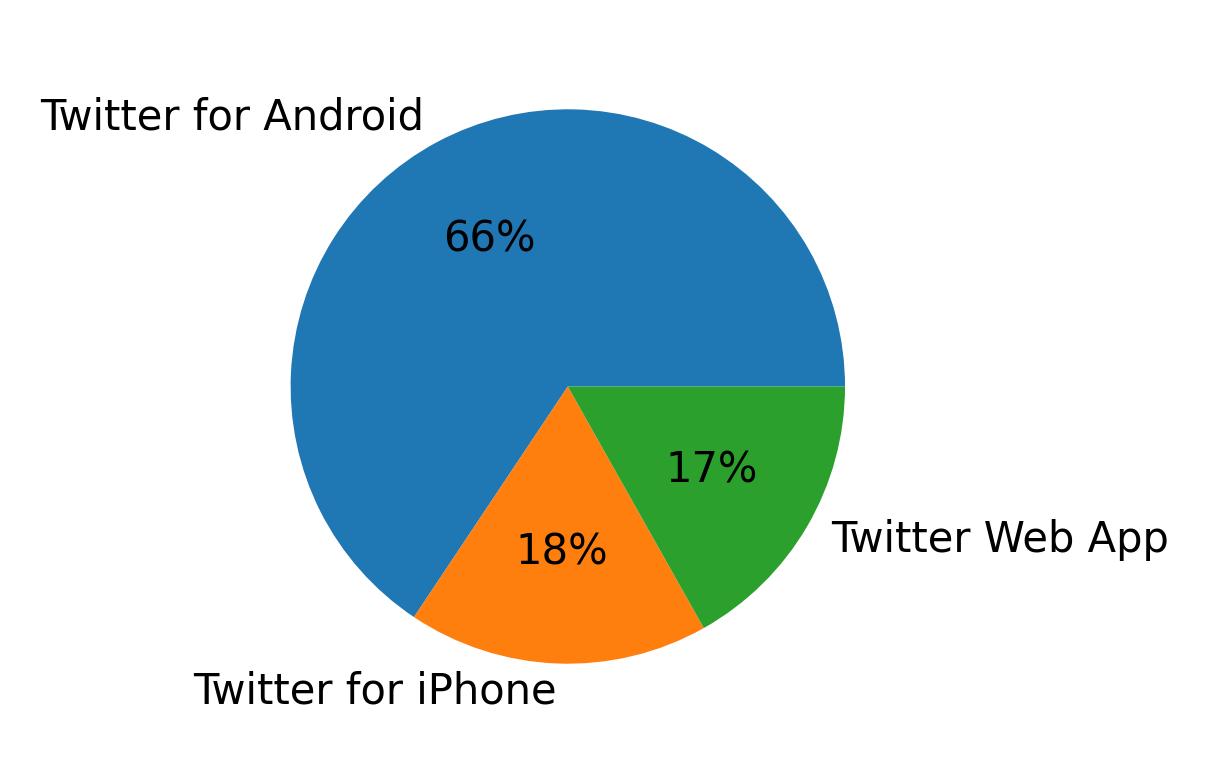 ---
Top 10 accounts with highest followers count
| Username | Name | Bio | Followers count |
| --- | --- | --- | --- |
| Umar96Akmal | Umar Akmal | https://t.co/hiO4c8q1Ek | 2,047,555 |
| mirzaiqbal80 | Mirza Iqbal Baig | Sports Journalist. Anchor. Analyst. Commentator. @ExpressNewspk Formerly @geosupertv @PTVsp0rts @TenSports_tv @dailytimespak @jang_akhbar Views my own | 516,491 |
| SYahyaHussaini | Syed Yahya Hussaini | Sports journalist,Anchor/ Producer SCORE(Geo News/Geo Super), columnist daily JANG | 401,242 |
| mak_asif | Asif Khan | Journalist since 2003. Special Correspondent, Host @newsonepk Friday 7pm. Writer: Dawn, Scoreline. YT: 'FREE HIT', @freehitpk https://t.co/Vk80l1XJsQ… | 94,232 |
| _FaridKhan | Farid Khan | COO @CricketRplus | Founder https://t.co/LfLlYm6og8 | I make a living doing what I love the most | Worked with @thePSLt20, @LPLT20, @T10League | All opinions are my | 70,286 |
| michaelscottfc | Abdullah | Let's put a smile on that face, shall we? | 17,686 |
| DSBcricket | Shahzaib Ali 🇵🇰 | Sports Journalist, Digital Manager, Cricket Presenter.. Professional Experiences with Quetta Gladiators, Green Team, Galle Gladiators, Metamorph, FM-101 | 12,558 |
| Tweety__Sayss | 𝓗𝓾م𝓪 | 𝓐𝓵𝓱𝓪𝓶𝓭𝓾𝓵𝓲𝓵𝓵𝓪𝓱 𝓕𝓸𝓻 𝓔𝓿𝓮𝓻𝔂𝓽𝓱𝓲𝓷𝓰ও | 12,045 |
| lhsanullahPaki1 | Ihsanullah Khan | Proud Pakistani🇵🇰 | | 11,723 |
| msarosh | M. Sarosh Ebrahim | Muslim, Pakistani & Cricketalker! | Professional Drama Editor. Be the Type of Person, You'd want to meet. #mufc | 9,327 |
Top 10 accounts with highest friends count
| Username | Name | Bio | Followers count |
| --- | --- | --- | --- |
| kash786tango23 | Tango N Cash🏴󠁧󠁢󠁥󠁮󠁧󠁿 🇵🇰 | Banker by Trade| Properties in my spare time| Football⚽️| cricket 🏏 | UFC| Boxing🥊 |Do love ❤️ my politics/History. | 5,001 |
| sardarmt | Sardar Mahfooz Tahir | Lawyer|MBA IT,MA IR,LLB |Political& Social Activist|Fomer Secretary General JK Students Liberation Front & JKMTM|Secular Humanist Socialist Democratic|👍👍 | 5,001 |
| AzeemFa22 | Azeemf | - | 4,998 |
| Ahmad_Mukhtarpk | Mukhtiar Alam | Pashtun| Student & Writer| Part Time Analyst & Blogger, Full Time Pakistani | 4,277 |
| ImtiazMahmood1 | Adigs | SuiApeDao | @SuiPadxyz #SuiPadxyz | 3,500 |
| Tweety__Sayss | 𝓗𝓾م𝓪 | 𝓐𝓵𝓱𝓪𝓶𝓭𝓾𝓵𝓲𝓵𝓵𝓪𝓱 𝓕𝓸𝓻 𝓔𝓿𝓮𝓻𝔂𝓽𝓱𝓲𝓷𝓰ও | 3,376 |
| Mishi827 | Mission Daily Updates | Cricket is Love | 3,116 |
| krakkistaaan | hazarPak | Cardiologist To Be! Passionate. ). #jui nothing More #blindlyJUI Love My motherland #Pakistan. (Karak_My_Birthplace. KPK) (جیسا کروگے ویسا بروگے 🇵🇰 | 2,681 |
| MalikBi72200212 | Malik Bilal (Quetta Gladiators) 🏏🏏 | First I'm Pakistani and my party PML N 🐆🐆 in #PSL7 my Favorite team Quetta Gladiators 😍😘 es k bad Multan Sultan 🤠💘🤠 | 2,574 |
| ZubairGhaffary | Zubair Ghaffary #BA56🇵🇰 | Proud Muslim, Proud Pakistani🇵🇰 Cricket Lover🏏 Huge Fan Of PSL, Huge Fan Of Peshawar Zalmi 💛💛 Huge Fan 👑 Babar Azam5️⃣6️⃣ | 2,539 |
Most active users
| Username | Bio | Number of tweets |
| --- | --- | --- |
| cricatbest1 | #Islam | #Pakhtun | #CricketTwitter | #CricketLover | #AvoidIdleChats |Unbaised Cricket Fan| #Sports| | 22 |
| shahfaisalcric1 | International Cricket commentator. PCB domestic events, Pakistan Women's Home internationals,Test Matches ODI's📻,Ex FC player.Qualified Coach frm🏴󠁧󠁢󠁥󠁮󠁧󠁿 | 8 |
| Shehzadi321 | Cricket =life ❤ 🫶 𝘌𝘹𝘱𝘭𝘢𝘯𝘢𝘵𝘪𝘰𝘯 🤭 👉 Cricket is My heart and pct is oxygenated blood that heart pumps.🫶🥹_(𝚜𝚊𝚋𝚔𝚒 𝚋𝚛𝚞𝚑 lubish😌) | 6 |
| GareebkakoiNai | Gareeb ka Koi Nai | 6 |
| Mdrajuk33424689 | https://t.co/ZcdwOTL4r0 | 5 |
| ediga_1 | - | 4 |
| iamshoaibbtt | Love Pak cricket, boxing and UFC. | 4 |
| AzeemFa22 | - | 4 |
| abdulhadibjr | My name is Abdul Hadi. We are from Bajaur and I am a BS Computer Science student..... | 3 |
| sardarmt | Lawyer|MBA IT,MA IR,LLB |Political& Social Activist|Fomer Secretary General JK Students Liberation Front & JKMTM|Secular Humanist Socialist Democratic|👍👍 | 3 |
---
Tweets per day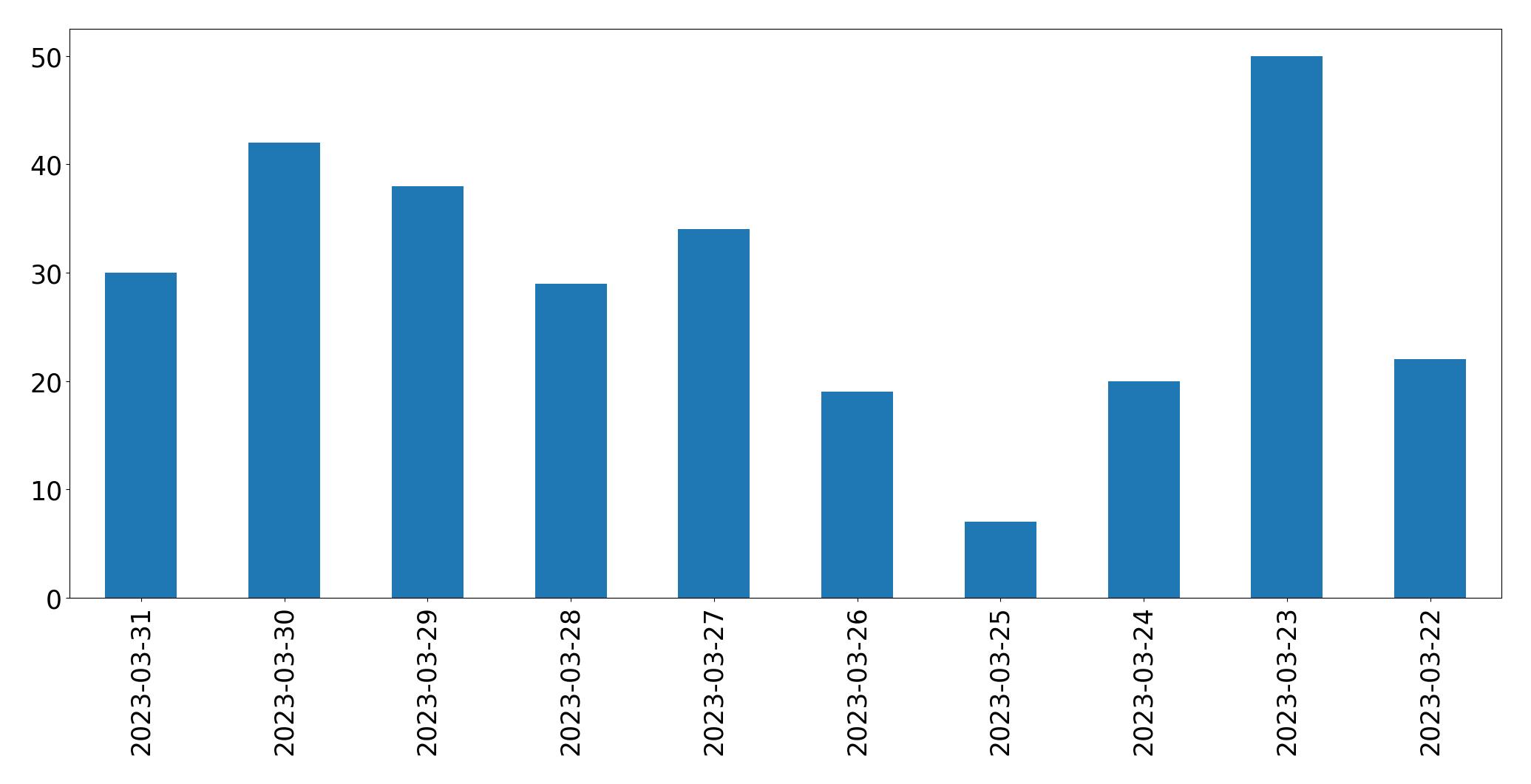 ---
Top 10 tweets with highest Retweet count
| ID | Text | Retweet count |
| --- | --- | --- |
| 1641167839858925570 | "Strong basics is the key to achieve bigger things in batting"suggests @KamiAkmal23 to aspiring students of GIC https://t.co/cxC1vYNqmO | 10 |
| 1640754571109703681 | @KamiAkmal23 @mak_asif Happy birthday bhai | 6 |
| 1639009093628092416 | ٹیسٹ وکٹ کیپر @KamiAkmal23 کا ماننا ہے کہ @TheRealPCB سلیکشن کمیٹی نے @ACBofficials کے خلاف ٹی 20 سیریز میں سنیئرز کو آرام کروا کر نئے کھلاڑیوں کو منتخب کرکے اچھا اقدام کیا ہے۔ https://t.co/kkStSf0wPH | 6 |
| 1639007640901787649 | ٹیسٹ وکٹ کیپر @KamiAkmal23 کا کہنا ہے کہ @ACBofficials کے خلاف شارجہ میں ٹی 20 مقابلے میں گیارہ رکنی ٹیم میں @iamharis63 اور @MAzamKhan45 دونوں وکٹ کیپرز کی جگہ بنتی ہے۔ https://t.co/qW6LixkKPX | 4 |
| 1641092733317070849 | . @KamiAkmal23 back in action. Playing Ghani Institute Ramadan Cricket tournament in Lahore. https://t.co/XrnEUaYuUU | 2 |
| 1638487241205923842 | One of my favorite player Umar akmal ❤️ @Rnawaz31888 @Umar96Akmal @KamranGhulam7 @ImranKhanPTI @76Shadabkhan @KamiAkmal23 @adnanakmal79 @iamAhmadshahzad https://t.co/9CbAUu4PJU | 2 |
| 1640416208812949523 | پھرا پھرواں دےںدل دی دھڑکن پھرا تااکھیں دے تارے ہوندن چنگےماڑے سونڑے کوجے جنج دے ہون پیارےہوندن دکھ مصیبت تے پھیڑ بھنڈیاجدو وی ویلا اوکھااندے میں سید زندگی دا ٹچ ذے کڈیا پھراہی اوصلی صحراے ہوندن @KamiAkmal23 @Umar96Akmal @NoorUmar6 @HuzaifaKhan021 @Shoaib_Jatt @muzamilasif4 https://t.co/T5HyhurMAa | 2 |
| 1638549145282834434 | @CryptoTechDAO @Auradx_ai @AkatsukiLabs @KangLinh5 @kalyanipriyan @KamiAkmal23 | 2 |
| 1641182977810915331 | @shahfaisalcric1 @KamiAkmal23 I have personally seen Kamran Akmal work for a week before PSL, and I can safely say it will be very hard to find a more hard-working coach than Kami bhai around PSL. | 2 |
| 1640368025529622529 | Jab Afghanistan ke khalif match phass jata ta tu ye mera superstar @Umar96Akmal hota ta jo hame match jetwa deta ta. Should be given another chance in Pakistan team 👑 @iamqadirkhawaja @KamiAkmal23 @Shoaib_Jatt #PakvsAfg #PakvsAfghanistan #PakistanCricket #umarakmal https://t.co/AIF19gc5Ao | 1 |
Top 10 tweets with highest Like count
| ID | Text | Like count |
| --- | --- | --- |
| 1641092733317070849 | . @KamiAkmal23 back in action. Playing Ghani Institute Ramadan Cricket tournament in Lahore. https://t.co/XrnEUaYuUU | 251 |
| 1639009093628092416 | ٹیسٹ وکٹ کیپر @KamiAkmal23 کا ماننا ہے کہ @TheRealPCB سلیکشن کمیٹی نے @ACBofficials کے خلاف ٹی 20 سیریز میں سنیئرز کو آرام کروا کر نئے کھلاڑیوں کو منتخب کرکے اچھا اقدام کیا ہے۔ https://t.co/kkStSf0wPH | 187 |
| 1639007640901787649 | ٹیسٹ وکٹ کیپر @KamiAkmal23 کا کہنا ہے کہ @ACBofficials کے خلاف شارجہ میں ٹی 20 مقابلے میں گیارہ رکنی ٹیم میں @iamharis63 اور @MAzamKhan45 دونوں وکٹ کیپرز کی جگہ بنتی ہے۔ https://t.co/qW6LixkKPX | 126 |
| 1640754571109703681 | @KamiAkmal23 @mak_asif Happy birthday bhai | 121 |
| 1641167839858925570 | "Strong basics is the key to achieve bigger things in batting"suggests @KamiAkmal23 to aspiring students of GIC https://t.co/cxC1vYNqmO | 86 |
| 1641656292543537159 | @KamiAkmal23 آمین 🙏 | 52 |
| 1638867735483670529 | @KamiAkmal23 @babarazam258 Don't be this much bande da puttar ustaad g | 41 |
| 1639944292885237762 | Test cricketer ⁦@KamiAkmal23⁩ on the performance of Pak cricket team in 1st T20 #PAKvAFG #SportsPageWithMIB ⁦@ExpressNewsPK⁩ https://t.co/JQeH1st6ph | 30 |
| 1639945332082589697 | Test cricketer ⁦@KamiAkmal23⁩ on the combination of Pak cricket team #PAKvAFG #SportsPageWithMIB ⁦@ExpressNewsPK⁩ https://t.co/Yvvne8nuHm | 15 |
| 1640416208812949523 | پھرا پھرواں دےںدل دی دھڑکن پھرا تااکھیں دے تارے ہوندن چنگےماڑے سونڑے کوجے جنج دے ہون پیارےہوندن دکھ مصیبت تے پھیڑ بھنڈیاجدو وی ویلا اوکھااندے میں سید زندگی دا ٹچ ذے کڈیا پھراہی اوصلی صحراے ہوندن @KamiAkmal23 @Umar96Akmal @NoorUmar6 @HuzaifaKhan021 @Shoaib_Jatt @muzamilasif4 https://t.co/T5HyhurMAa | 15 |
Top 3 Languages Used In Tweets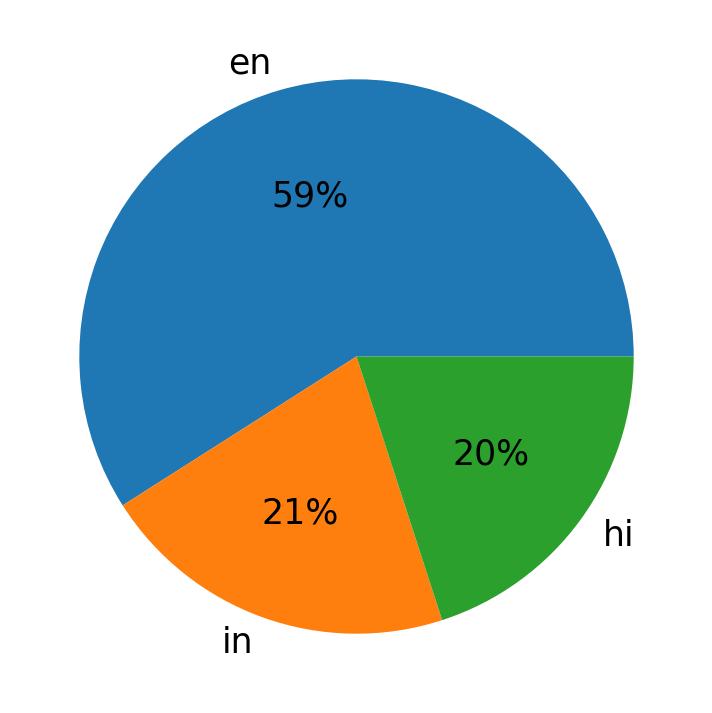 ---
Top 10 Hashtags used
| Hashtag | Count |
| --- | --- |
| #pakvnz | 13 |
| #babarazam | 6 |
| #teamica | 5 |
| #pakvsafg | 5 |
| #pakvafg | 5 |
| #crickettwitter | 4 |
| #pakistancricket | 4 |
| #sportspagewithmib | 3 |
| #afgvpak | 3 |
| #umarakmal | 2 |
Top 10 Hashtags Used In Tweets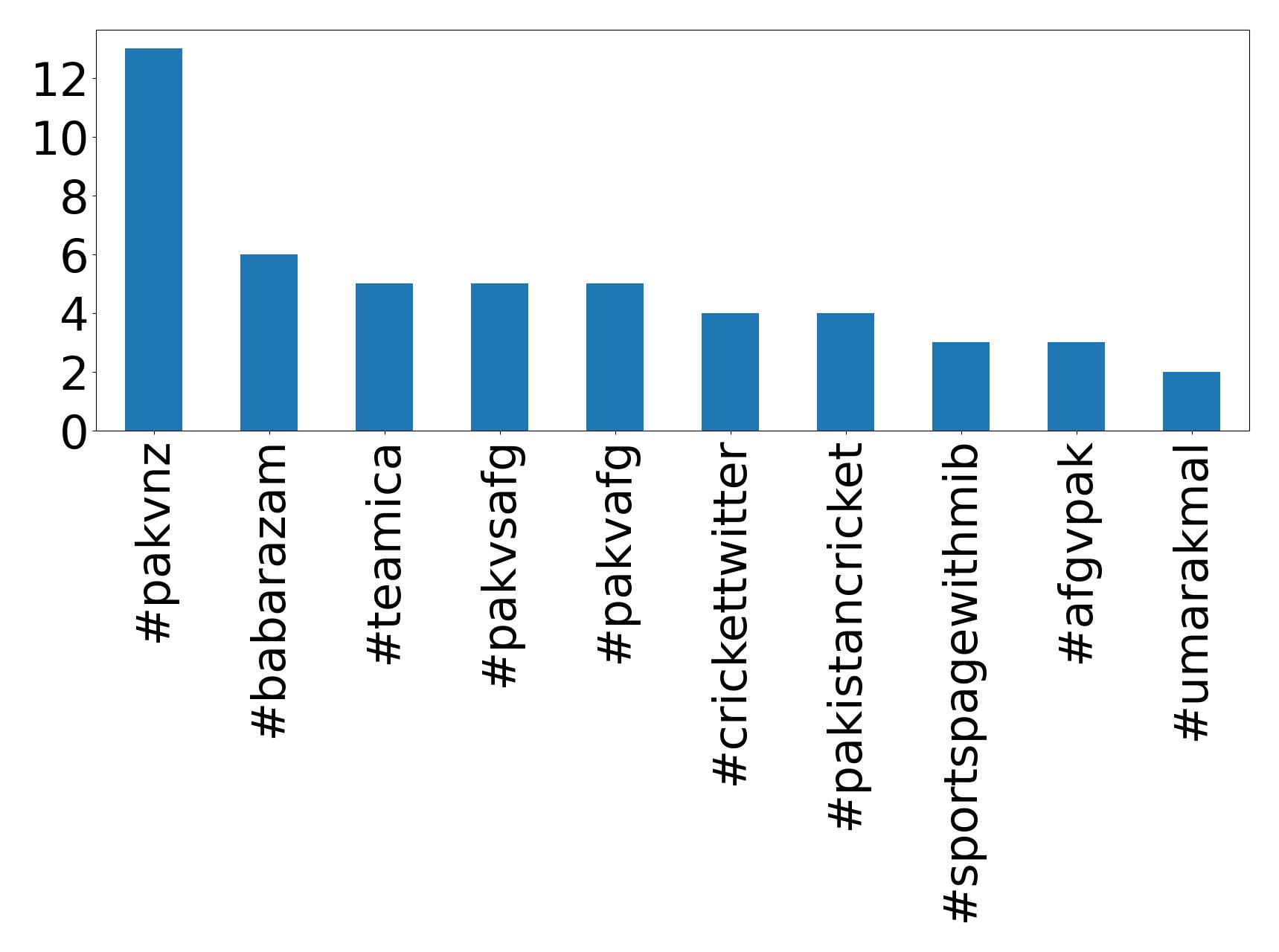 Top 10 mentions
| Mention | Count |
| --- | --- |
| @kamiakmal23 | 295 |
| @iamharis63 | 52 |
| @khaniminhal198 | 46 |
| @babarazam258 | 45 |
| @shehzadi321 | 40 |
| @therealpcb | 38 |
| @wahabviki | 33 |
| @76shadabkhan | 33 |
| @wasim_jnr | 28 |
| @saudshak | 28 |
Top 10 mentions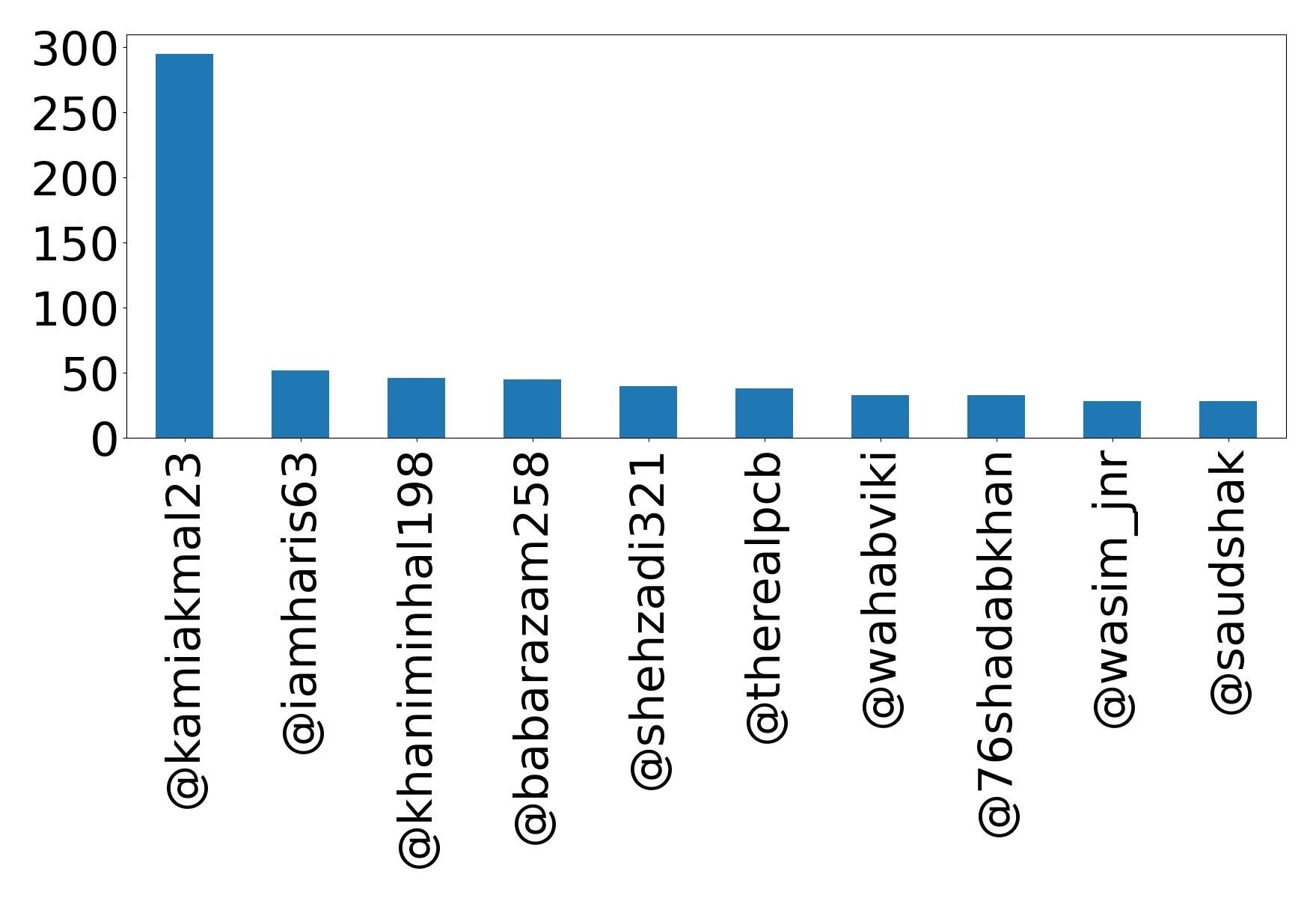 Wordcloud of Tweets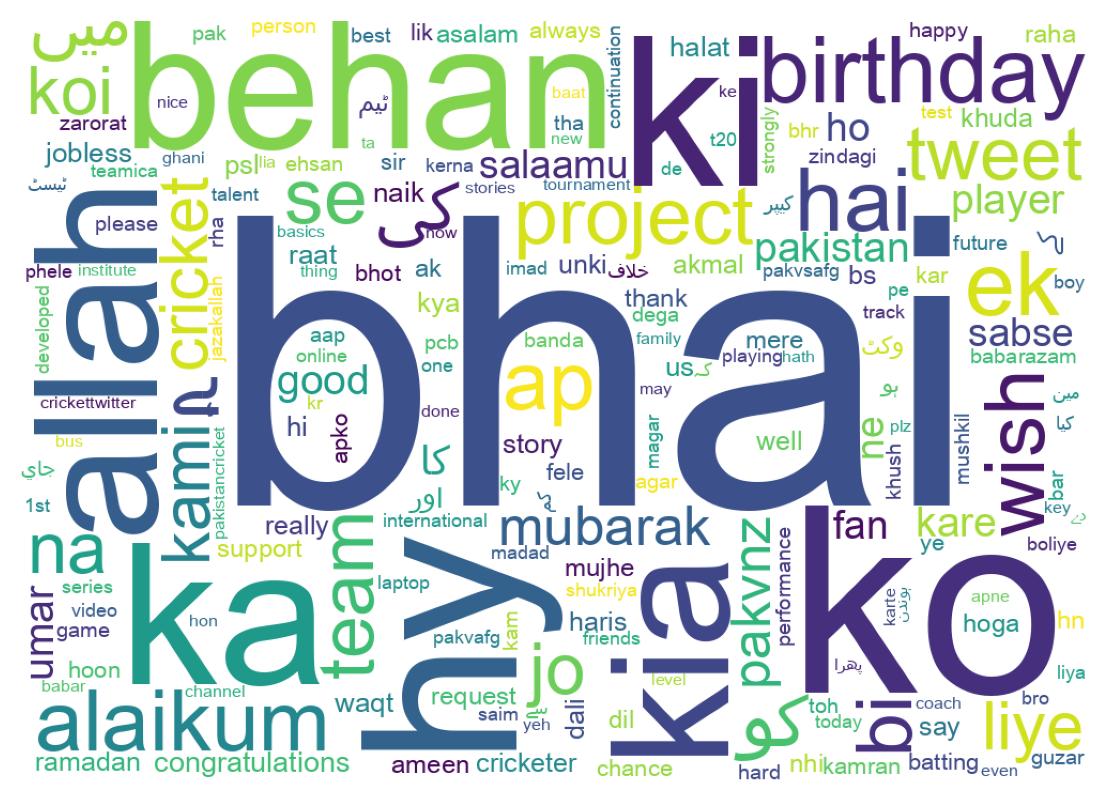 ---
Emojis
Average number of emojis used per tweet
55
Emojis used in tweets
| Emoji | Count | Emoji Text |
| --- | --- | --- |
| 🙏 | 28 | folded_hands |
| 😂 | 19 | face_with_tears_of_joy |
| 😥 | 17 | sad_but_relieved_face |
| 🤣 | 11 | rolling_on_the_floor_laughing |
| ❤️ | 8 | red_heart |
| 👏 | 6 | clapping_hands |
| 🇵🇰 | 6 | Pakistan |
| 🤲🏻 | 4 | palms_up_together_light_skin_tone |
| 🤭 | 3 | face_with_hand_over_mouth |
| 🤲 | 3 | palms_up_together |
Emojis groups
| Emoji Group | Count |
| --- | --- |
| Smileys & Emotion | 91 |
| People & Body | 52 |
| Travel & Places | 7 |
| Flags | 6 |
| Symbols | 2 |
| Food & Drink | 2 |
| Objects | 1 |
| Activities | 1 |