Tweets Analysis - Keyword: @johnnymocurler
Total number of tweets analysed
10
Earliest tweet was on
2023-03-16
Latest tweet was on
2023-03-25
Average age of authors' accounts
9 years
---
Summarization
The tweets discuss the upcoming Mixed Doubles curling championship in Sudbury, Canada, and the participation of prominent curlers Johnny Mo and Al Hackner. Additionally, there is talk of ice fishing and buying bait, and some individuals express excitement about potentially meeting up during the event.
Topic Modeling
Curling Championships/Mixed Doubles
Friendship and camaraderie among curlers and volunteers
Ice fishing and related activities
Interaction with famous curlers and personalities
Plans and attendance at upcoming events
Emotional Analysis
The tweets express various emotions such as excitement, support, admiration, and humor. The users are excited about the upcoming Mixed Doubles curling championship and express their admiration for the curlers, especially @margotflemming and @johnnymocurler. The tweets also show support for the team and their fishing hobby. The humor element is also present as one user jokes about selling worms as bait for fishing. Overall, the tweets exhibit positive emotions and a sense of camaraderie within the curling community.
Trend Analysis
Mixed Doubles Curling Championship
Friendship & camaraderie among curlers
Ice fishing & bait (worms and smelts)
Meet-ups and connections among curling enthusiasts
Mentions of specific players (Margot Fleming, John Morris, Al Hackner)
---
Types of Tweets
Number of Retweets
2
Percentage of total tweets
20%
Number of Original tweets
3
Percentage of total tweets
30%
Number of tweets that contain Mentions
10
Percentage of total tweets
100%
Number of tweets that were Replies
5
Percentage of total tweets
50%
Number of tweets that were Quotes
0
Percentage of total tweets
0%
Number of tweets that contain Hashtags
6
Percentage of total tweets
60%
---
Top 5 devices used to tweet
| Source | Count |
| --- | --- |
| Twitter for iPhone | 8 |
| Twitter for Android | 1 |
| Twitter Web App | 1 |
What devices were used to tweet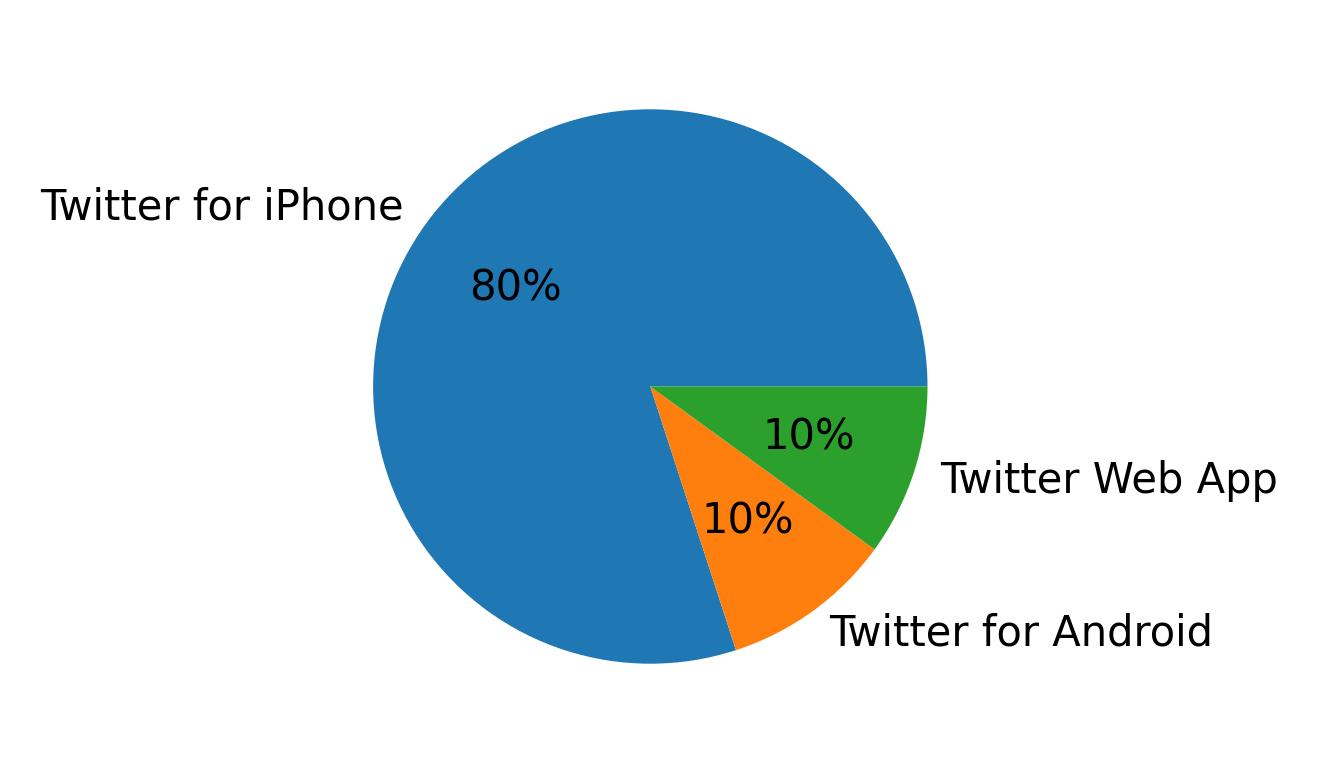 ---
Top 10 accounts with highest followers count
| Username | Name | Bio | Followers count |
| --- | --- | --- | --- |
| JKnwt | Jamie Koe | Personal Account | 5,162 |
| RockheadsC | Rockheads! All Things Curling | The Twitter account for #curling FB group Rockheads! All Things Curling; as long as you agree to the rules about no bashing each other/players, etc, you're in! | 1,263 |
| NCUCmunityCntr | NCU Community Centre Home of Curl Sudbury | We are a 6 sheet curling facility, with a newly renovated lounge. Great ice conditions, great food, great atmosphere. Not just a curling club. | 595 |
| HarryCornbroom | Harry Cornbroom | Harry is an Ice Technicians Mascot. Harry demands respect for the ice surface. You can can find Harry at alot of events. Harry is always watching. | 551 |
| theJolicoeur | Éric Jolicoeur | Salut à tous! Je suis marié, nous avons un beau garçon.j'aime le hockey, arts martiaux et les politiques. Collège Boréal, U-Laurentienne / Curler / 80s-Retro | 323 |
| ray_joanisse | Ray Joanisse | Retired educator, sports enthusiast, volunteer curling ice tech apprentice | 122 |
| GeorgeMitsop71 | George Mitsopoulos🇨🇦🇬🇷 | - | 13 |
Top 10 accounts with highest friends count
| Username | Name | Bio | Followers count |
| --- | --- | --- | --- |
| JKnwt | Jamie Koe | Personal Account | 1,173 |
| RockheadsC | Rockheads! All Things Curling | The Twitter account for #curling FB group Rockheads! All Things Curling; as long as you agree to the rules about no bashing each other/players, etc, you're in! | 1,105 |
| theJolicoeur | Éric Jolicoeur | Salut à tous! Je suis marié, nous avons un beau garçon.j'aime le hockey, arts martiaux et les politiques. Collège Boréal, U-Laurentienne / Curler / 80s-Retro | 981 |
| HarryCornbroom | Harry Cornbroom | Harry is an Ice Technicians Mascot. Harry demands respect for the ice surface. You can can find Harry at alot of events. Harry is always watching. | 602 |
| NCUCmunityCntr | NCU Community Centre Home of Curl Sudbury | We are a 6 sheet curling facility, with a newly renovated lounge. Great ice conditions, great food, great atmosphere. Not just a curling club. | 206 |
| ray_joanisse | Ray Joanisse | Retired educator, sports enthusiast, volunteer curling ice tech apprentice | 129 |
| GeorgeMitsop71 | George Mitsopoulos🇨🇦🇬🇷 | - | 93 |
Most active users
| Username | Bio | Number of tweets |
| --- | --- | --- |
| NCUCmunityCntr | We are a 6 sheet curling facility, with a newly renovated lounge. Great ice conditions, great food, great atmosphere. Not just a curling club. | 2 |
| ray_joanisse | Retired educator, sports enthusiast, volunteer curling ice tech apprentice | 2 |
| theJolicoeur | Salut à tous! Je suis marié, nous avons un beau garçon.j'aime le hockey, arts martiaux et les politiques. Collège Boréal, U-Laurentienne / Curler / 80s-Retro | 2 |
| GeorgeMitsop71 | - | 1 |
| HarryCornbroom | Harry is an Ice Technicians Mascot. Harry demands respect for the ice surface. You can can find Harry at alot of events. Harry is always watching. | 1 |
| JKnwt | Personal Account | 1 |
| RockheadsC | The Twitter account for #curling FB group Rockheads! All Things Curling; as long as you agree to the rules about no bashing each other/players, etc, you're in! | 1 |
---
Tweets per day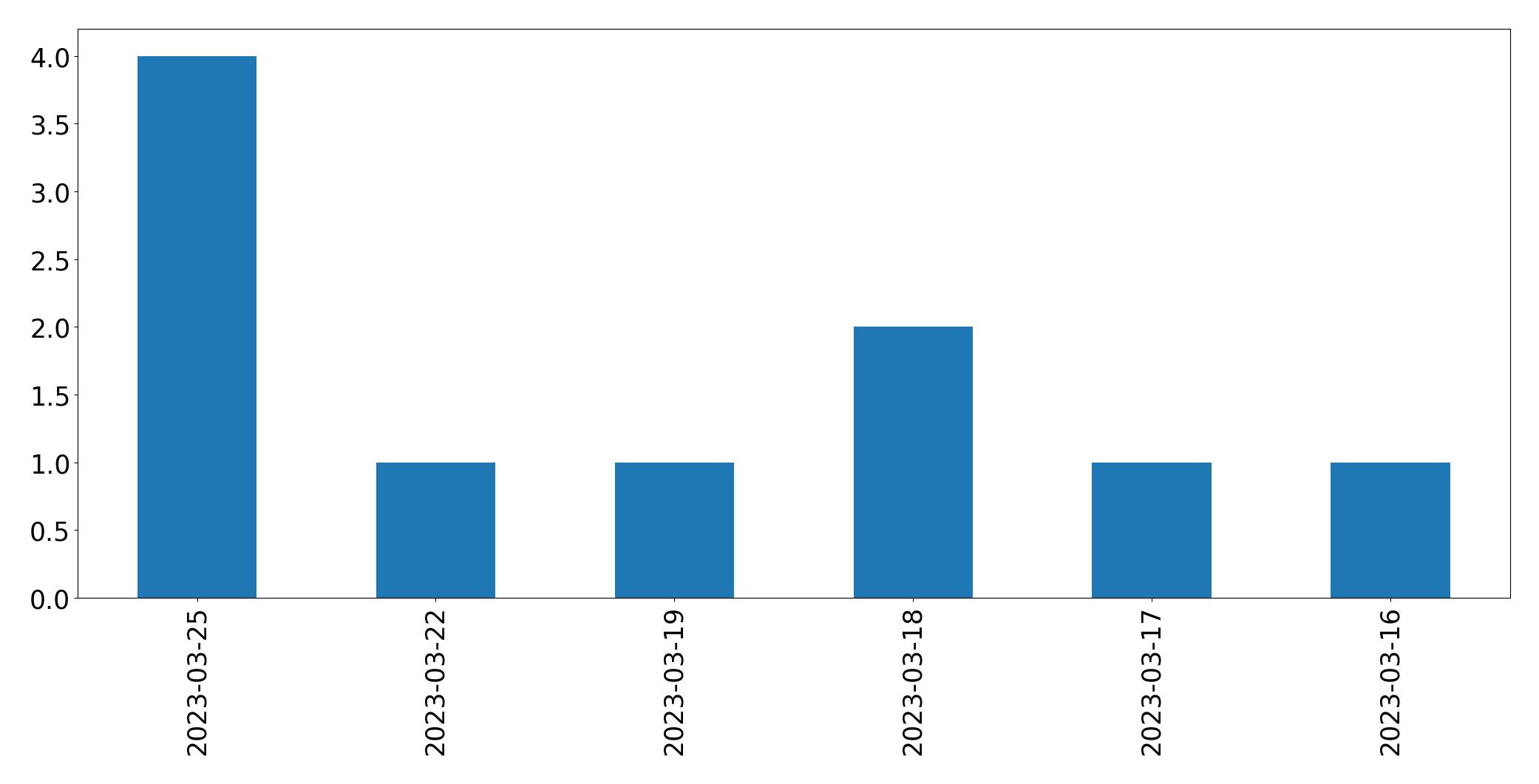 ---
Top 10 tweets with highest Retweet count
| ID | Text | Retweet count |
| --- | --- | --- |
| 1639434057023979520 | @mapleleafice #TheGreatOne can't believe these 2 curling legends @johnnymocurler and Al Hackner #TheIceman want to ice fish on Sheet A of @CurlingCanada Mixed Doubles Championship in Sudbury https://t.co/Kv5SG6zOs9 | 1 |
| 1637096108014080007 | Hey @johnnymocurler here is what I have learned. We need our best curler @margotflemming to carry me during #mixeddubs good thing she's really good | 1 |
| 1639442461826117633 | @HarryCornbroom @mapleleafice @johnnymocurler @CurlingCanada No Harry he is selling smelts | 0 |
| 1639442144778764288 | @ray_joanisse @mapleleafice @johnnymocurler @CurlingCanada Harry wants to know if @mapleleafice is selling them some worms?!?! #bait #fishon | 0 |
| 1638602366101454849 | Mixed Doubles curler @johnnymocurler made a new friend when volunteer Tony lent him an auger to go fishing #curlersareawesome #mixeddoubles https://t.co/mm1qkHrOvb | 0 |
| 1637253872497442816 | @johnnymocurler @JKnwt @margotflemming I'll be there for some of it! Hope I get to meet up with you! | 0 |
| 1636558576461426689 | @johnnymocurler @JKnwt @margotflemming I was going to say call John Morris and then I open the tweet and see he has already chimes in with help. | 0 |
| 1636516800023126016 | @johnnymocurler @JKnwt @margotflemming Johnny, will you really be in Sudbury next week?🥌 | 0 |
Top 10 tweets with highest Like count
| ID | Text | Like count |
| --- | --- | --- |
| 1637096108014080007 | Hey @johnnymocurler here is what I have learned. We need our best curler @margotflemming to carry me during #mixeddubs good thing she's really good | 31 |
| 1638602366101454849 | Mixed Doubles curler @johnnymocurler made a new friend when volunteer Tony lent him an auger to go fishing #curlersareawesome #mixeddoubles https://t.co/mm1qkHrOvb | 4 |
| 1639434057023979520 | @mapleleafice #TheGreatOne can't believe these 2 curling legends @johnnymocurler and Al Hackner #TheIceman want to ice fish on Sheet A of @CurlingCanada Mixed Doubles Championship in Sudbury https://t.co/Kv5SG6zOs9 | 3 |
| 1639442144778764288 | @ray_joanisse @mapleleafice @johnnymocurler @CurlingCanada Harry wants to know if @mapleleafice is selling them some worms?!?! #bait #fishon | 1 |
| 1639442461826117633 | @HarryCornbroom @mapleleafice @johnnymocurler @CurlingCanada No Harry he is selling smelts | 0 |
| 1637253872497442816 | @johnnymocurler @JKnwt @margotflemming I'll be there for some of it! Hope I get to meet up with you! | 0 |
| 1636558576461426689 | @johnnymocurler @JKnwt @margotflemming I was going to say call John Morris and then I open the tweet and see he has already chimes in with help. | 0 |
| 1636516800023126016 | @johnnymocurler @JKnwt @margotflemming Johnny, will you really be in Sudbury next week?🥌 | 0 |
Top 3 Languages Used In Tweets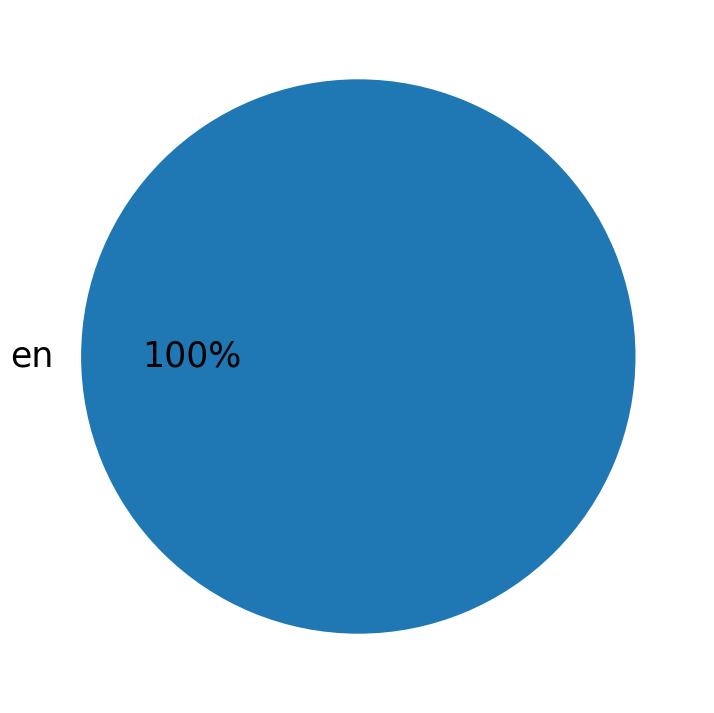 ---
Top 10 Hashtags used
| Hashtag | Count |
| --- | --- |
| #thegreatone | 2 |
| #theiceman | 2 |
| #mixeddubs | 2 |
| #bait | 1 |
| #fishon | 1 |
| #curlersareawesome | 1 |
| #mixeddoubles | 1 |
Top 10 Hashtags Used In Tweets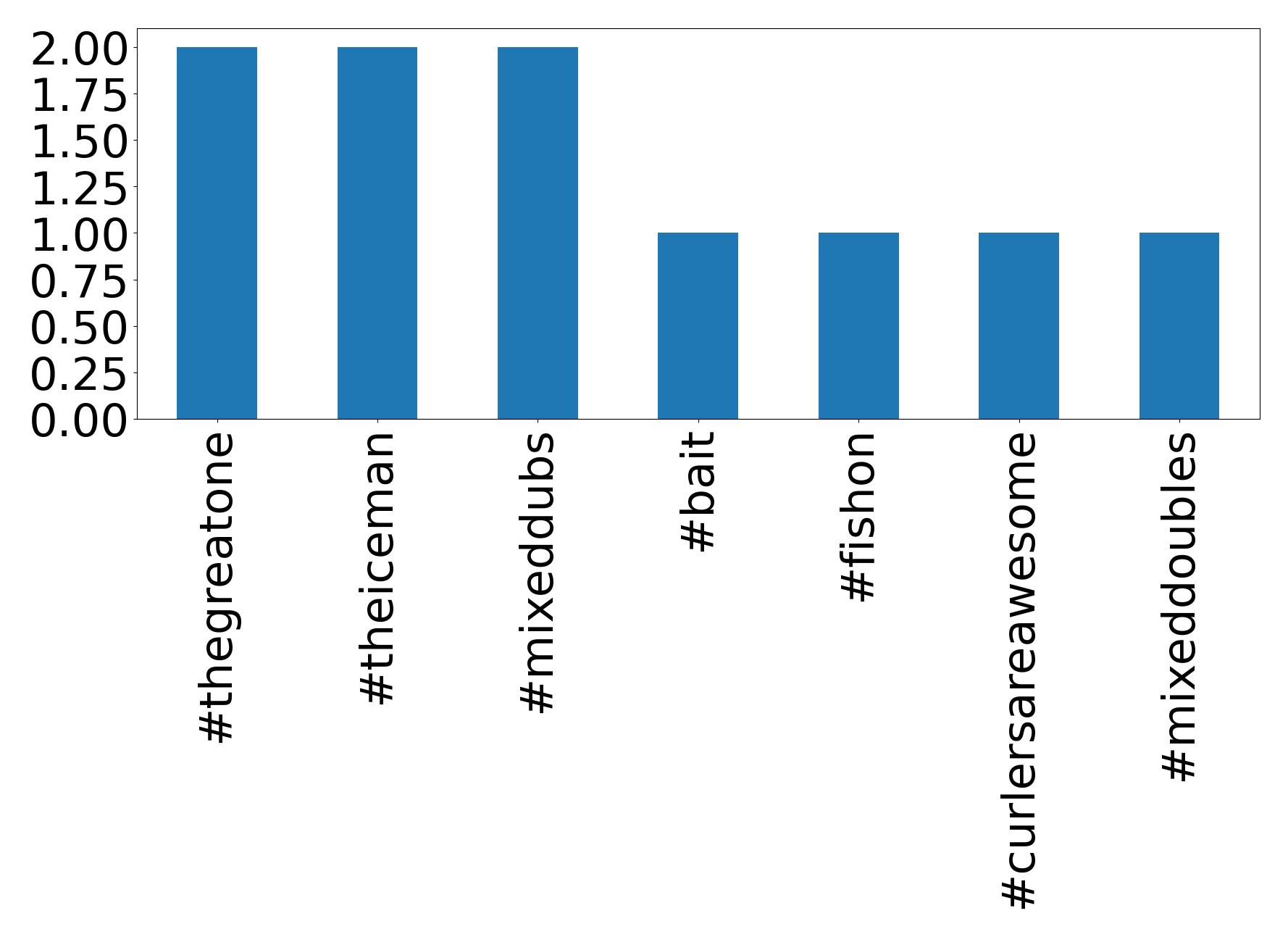 Top 10 mentions
| Mention | Count |
| --- | --- |
| @johnnymocurler | 10 |
| @mapleleafice | 5 |
| @margotflemming | 5 |
| @curlingcanada | 4 |
| @jknwt | 4 |
| @ray_joanisse | 2 |
| @harrycornbroom | 1 |
Top 10 mentions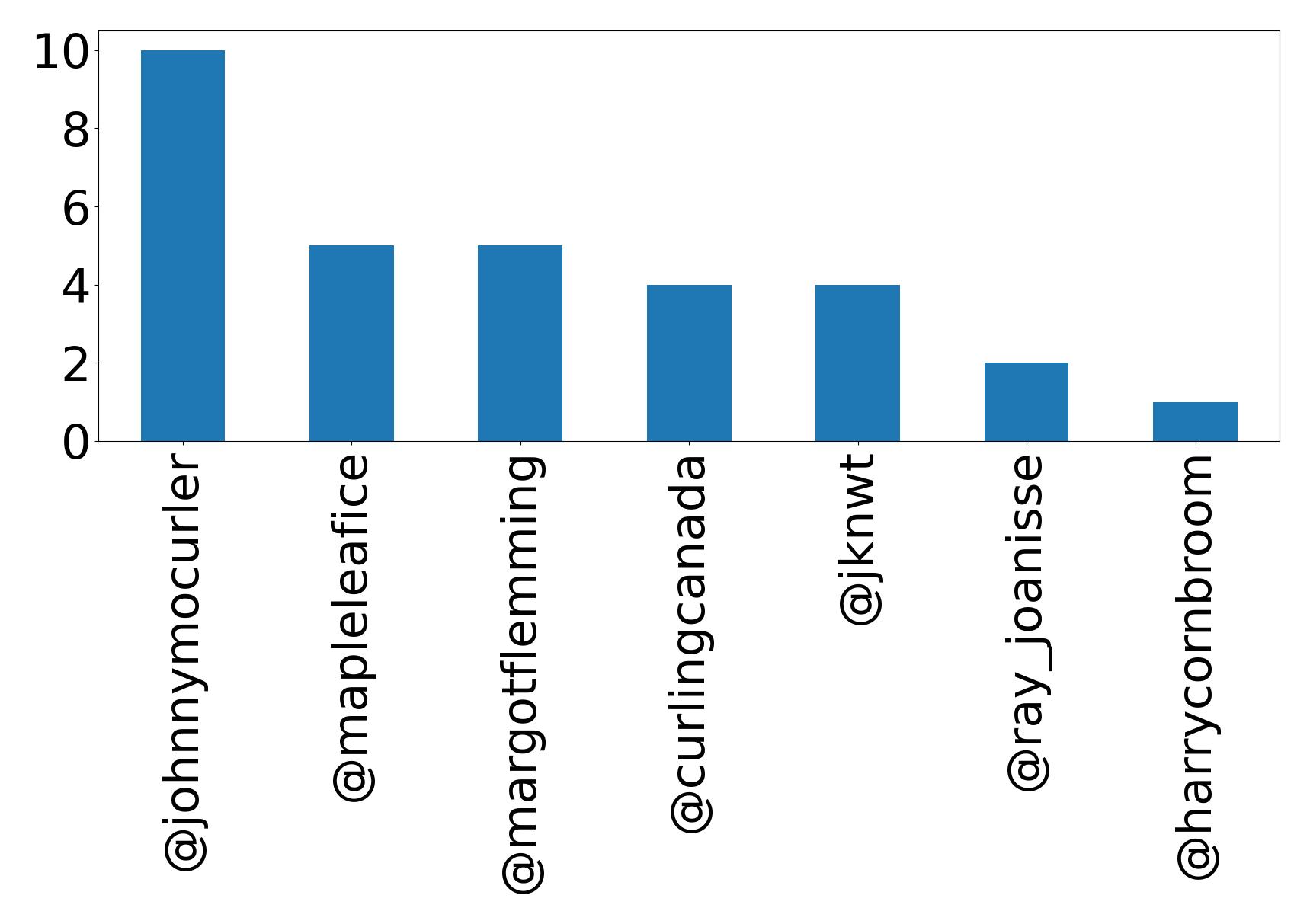 Wordcloud of Tweets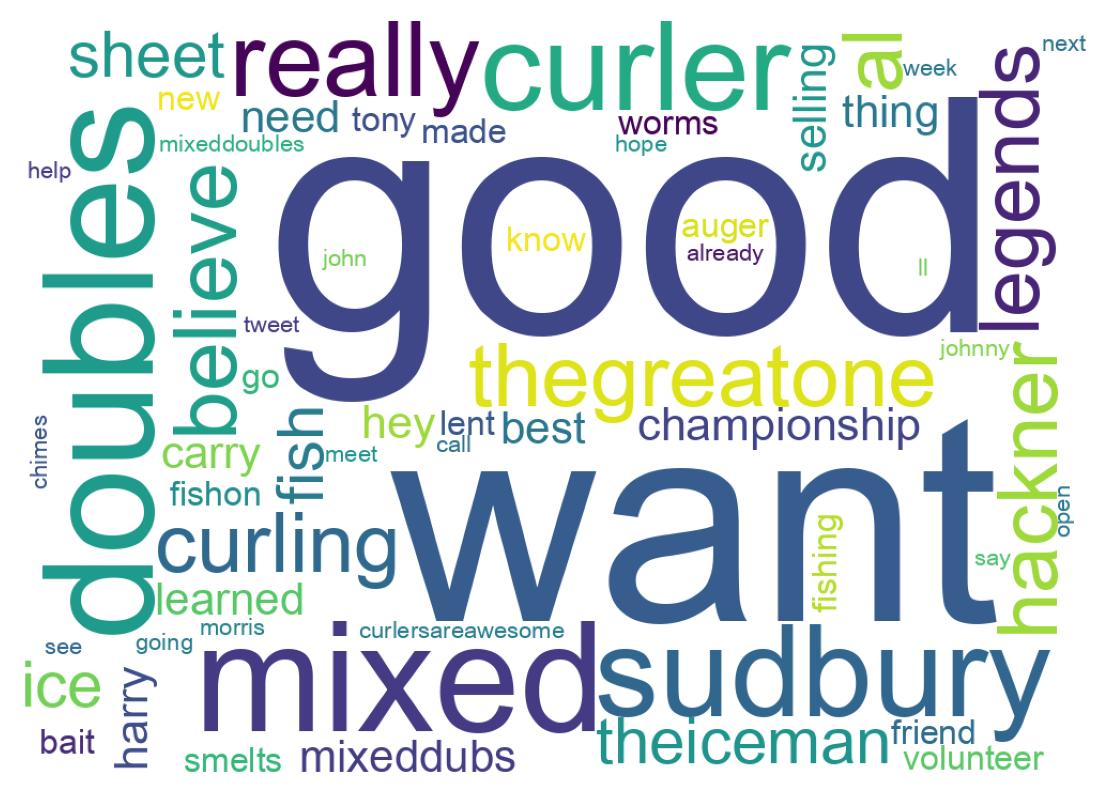 ---
Emojis
Average number of emojis used per tweet
10
Emojis used in tweets
| Emoji | Count | Emoji Text |
| --- | --- | --- |
| 🥌 | 1 | curling_stone |
Emojis groups
| Emoji Group | Count |
| --- | --- |
| Activities | 1 |