Tweets Analysis - Keyword: @Jamie_Margolin
Total number of tweets analysed
58
Earliest tweet was on
2023-03-15
Latest tweet was on
2023-03-24
Average age of authors' accounts
7 years
---
Summarization
These tweets provide weather forecasts for Tibet on various dates in 2023, and also touch on issues related to climate change and political suppression of the Sikh community in India. A few tweets specifically mention and tag climate activists such as Jamie Margolin, and one tweet discusses the limitations of convincing nations such as Russia or China to reduce their carbon footprint.
Topic Modeling
Topic 1: Climate Change Policy and Diplomacy
Topic 2: Weather Forecasting in Tibet
Topic 3: Youth Climate Activism
Topic 4: Criticism of Political Response to Climate Change
Topic 5: Suppression of Activist Voices
Emotional Analysis
The tweets cover a range of emotions related to climate change and weather in Tibet. Some express concern about the global issue of reducing carbon footprints, while others show hope for solutions and for the voices of activists to be heard. There are also some tweets that express frustration and cynicism towards politicians and the current state of climate change action. Overall, there is a mix of emotions in the tweets, with a focus on the urgent need for action and attention towards climate change.
Trend Analysis
Weather forecasts for Tibet: Multiple tweets provide weather forecasts for Tibet on different dates in March 2023.
Climate change: Several tweets discuss climate change, including the challenge of convincing nations like Russia and China to reduce their carbon footprint.
Youth activism: Several tweets mention young activists or their campaigns, including a call for nominations for the #CanonYoungChampion award.
Criticism of politicians: Several tweets criticize politicians, including the US President, for not doing enough to address climate change.
Suppression of voices: One tweet specifically mentions the Indian government suppressing the voices of Sikh activists and leaders.
---
Types of Tweets
Number of Retweets
33
Percentage of total tweets
56%
Number of Original tweets
12
Percentage of total tweets
20%
Number of tweets that contain Mentions
58
Percentage of total tweets
100%
Number of tweets that were Replies
11
Percentage of total tweets
18%
Number of tweets that were Quotes
9
Percentage of total tweets
15%
Number of tweets that contain Hashtags
44
Percentage of total tweets
75%
---
Top 5 devices used to tweet
| Source | Count |
| --- | --- |
| Twitter Web App | 32 |
| Twitter for iPhone | 18 |
| Twitter for Android | 6 |
| Buffer | 1 |
| Climate Change Fact Check | 1 |
What devices were used to tweet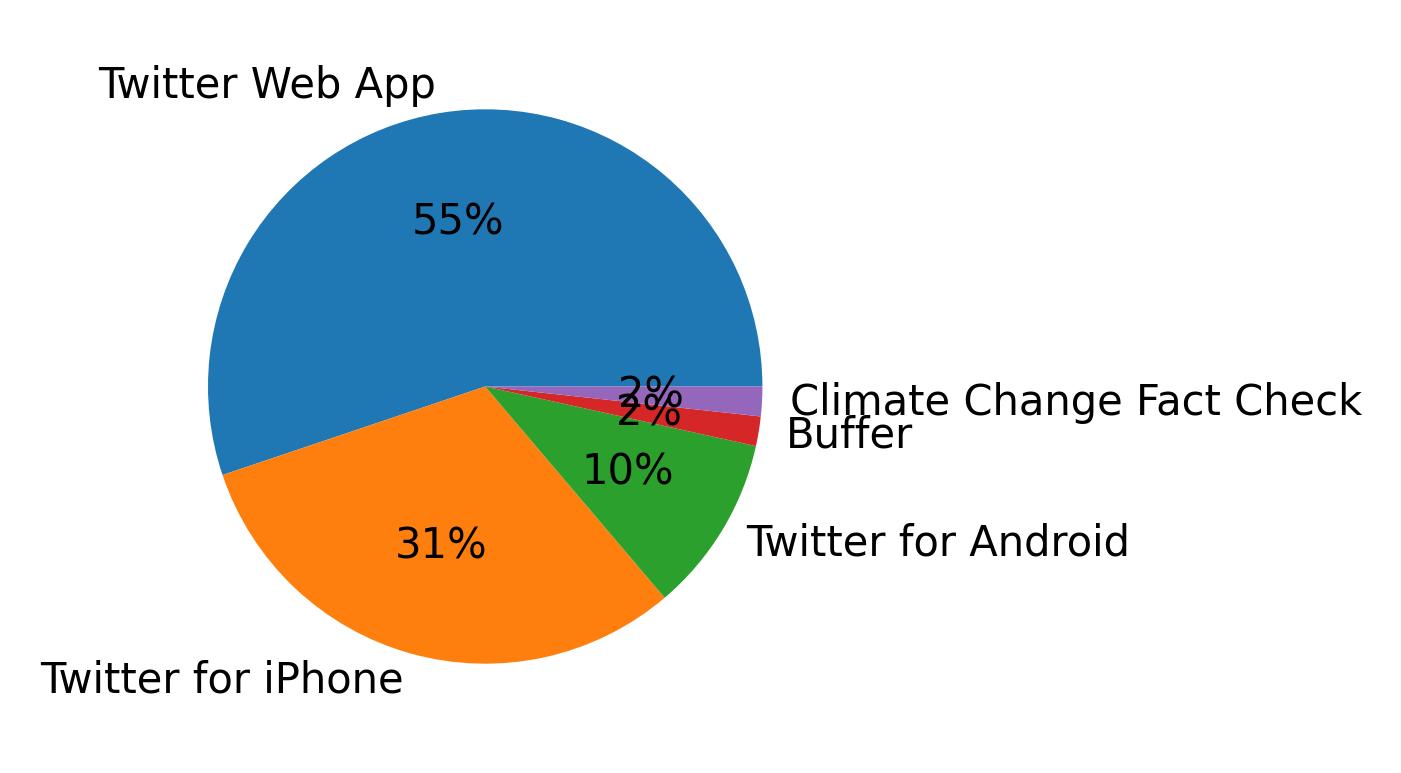 ---
Top 10 accounts with highest followers count
| Username | Name | Bio | Followers count |
| --- | --- | --- | --- |
| Jamie_Margolin | Jamie Sarai Margolin | 🇨🇴🏳️‍🌈✡︎ | director/creator @peleaanimation | @thisiszerohour founder | climate justice organizer | filmmaker | nyu film 2024 | #youthtopower author | 51,009 |
| astrostarbright | Taylor Denise Richardson | Spelman College '26 | Morgan Stanley Scholar | GoFundMe Hero | Teen Vogue 21u21 | People Magazine Girls Changing the World | Future #AstroDoc OBGYN | 13,136 |
| DawnRoseTurner | Dawn Rose Turner | Perpetually curious | 6,817 |
| Riginal_Zen | Sarah Marie. 🌛🌝🌜 | Solar Punk|Mom|GenX|Race traitor. Semper Fi. hEDS/OG long Covid/Lyme ENM. auDHD Witch #🚲life #AmKnitting🧶 https://t.co/rKTmqMTs5Y | 4,276 |
| luciamelp | lucia melgar | Crítica cultural y profesora nómada. Revista Con la A: https://t.co/mAuEs6dLhy | 3,657 |
| GlobalGoodAward | Global Good Awards 🌍 | Most sustainable global awards programme on the calendar. Rewarding actions not aims. 2023 entries open 01.02 - 28.04. Join the #GlobalGood Revolution! | 3,478 |
| islandlife2014 | Yvonneblue | Intelligent, politically savvy | 3,211 |
| climate_fact | Climate Change Dummies | Free thinker, not afraid to call out bullsh*t when I see it, MAGA!!, Patriot. | 2,948 |
| LoraineForLA | Loraine Lundquist | Astrophysicist, educator, & mom. Former candidate for LA City Council District 12. Faculty Associate at @CSUNorthridge Institute for Sustainability @sustainCSUN | 2,901 |
| ShanBarnsley | Shannon "Don't Spread the Plague" Barnsley | Writer & folklore devotee from New England. Author of Beneath Blair Mountain. Chronic illness bard. Stroke survivor. Make like Navi & follow the link for more. | 2,840 |
Top 10 accounts with highest friends count
| Username | Name | Bio | Followers count |
| --- | --- | --- | --- |
| DawnRoseTurner | Dawn Rose Turner | Perpetually curious | 7,478 |
| astrostarbright | Taylor Denise Richardson | Spelman College '26 | Morgan Stanley Scholar | GoFundMe Hero | Teen Vogue 21u21 | People Magazine Girls Changing the World | Future #AstroDoc OBGYN | 6,326 |
| hollyhcox | Holly Cox 🌎🇺🇸 | #BLM #ClimateEmergency Mom of @hcoxox, @catcastle.nyc 😺, & of @zakcoxuncured @rexcoxuncured of @uncuredband!🎸 she/her | 4,998 |
| ShannonOliviaP1 | Shannon🇺🇸/Commander🎖/⚓️🦭/FF🇺🇦/Anderson/AAA | Fmr AntiCorruption Unit / CIA Torture Pgrm&Nisour Square Whistleblower /Fmr GITMO Held / Jeffery Epstein&Bill Clinton&Matt Gaetz&Colin Powell Sex Traffic Vic | 4,991 |
| IonaThomson14 | Iona Thomson | My God/Goddess is a tree in my back garden.I believe in listening to nature. | 4,988 |
| LoraineForLA | Loraine Lundquist | Astrophysicist, educator, & mom. Former candidate for LA City Council District 12. Faculty Associate at @CSUNorthridge Institute for Sustainability @sustainCSUN | 4,986 |
| sanice77 | SAN 🌍 #FreeLina 🦘🤜🤛🏾 | Memo an die Menschheit:LIEBT EUCH, ODER GEHT ZUGRUNDE! ❤️#Antifa bei Mastodons @san@climatejustice.Social | 4,972 |
| ShanBarnsley | Shannon "Don't Spread the Plague" Barnsley | Writer & folklore devotee from New England. Author of Beneath Blair Mountain. Chronic illness bard. Stroke survivor. Make like Navi & follow the link for more. | 4,929 |
| islandlife2014 | Yvonneblue | Intelligent, politically savvy | 4,328 |
| Riginal_Zen | Sarah Marie. 🌛🌝🌜 | Solar Punk|Mom|GenX|Race traitor. Semper Fi. hEDS/OG long Covid/Lyme ENM. auDHD Witch #🚲life #AmKnitting🧶 https://t.co/rKTmqMTs5Y | 4,127 |
Most active users
| Username | Bio | Number of tweets |
| --- | --- | --- |
| TibetWeather | Tibet's Weather Forecast monitors the Meteorological Information of Tibet and Provides Top Climate Headlines to our viewers. | 10 |
| aladinspace | Survivor (literally). May all aspects of the precious spirit of Awakening that are not born, be born in us!  May those born without deteriorating, develop more | 7 |
| PTrebaul | #Macron2022 - #Resister 🌐https://t.co/g75hw3EOjH 🔄 Be #Kind Be #Love 🔄 🌊 #FBPE #FBPA 🌊 #TeamKindness 🌊 I #FFback 2 a week for @BeeAsMarine 🌊 @beemouv | 3 |
| peleaanimation | PELEA — a 2D animated Latin American independent film currently in production 🔧 | 2 |
| jiprk99 | - | 2 |
| Jamie_Margolin | 🇨🇴🏳️‍🌈✡︎ | director/creator @peleaanimation | @thisiszerohour founder | climate justice organizer | filmmaker | nyu film 2024 | #youthtopower author | 2 |
| hollyhcox | #BLM #ClimateEmergency Mom of @hcoxox, @catcastle.nyc 😺, & of @zakcoxuncured @rexcoxuncured of @uncuredband!🎸 she/her | 1 |
| astrostarbright | Spelman College '26 | Morgan Stanley Scholar | GoFundMe Hero | Teen Vogue 21u21 | People Magazine Girls Changing the World | Future #AstroDoc OBGYN | 1 |
| carlosaquinocs | 'Lo más importante que puede hacer un individuo es ser menos individualista' B.McKibben | tuxtleco | perfil y comentarios personales. | 1 |
| carveup76 | #ToriesOut, #Lessismore, #degrowth My views are my own. | 1 |
---
Tweets per day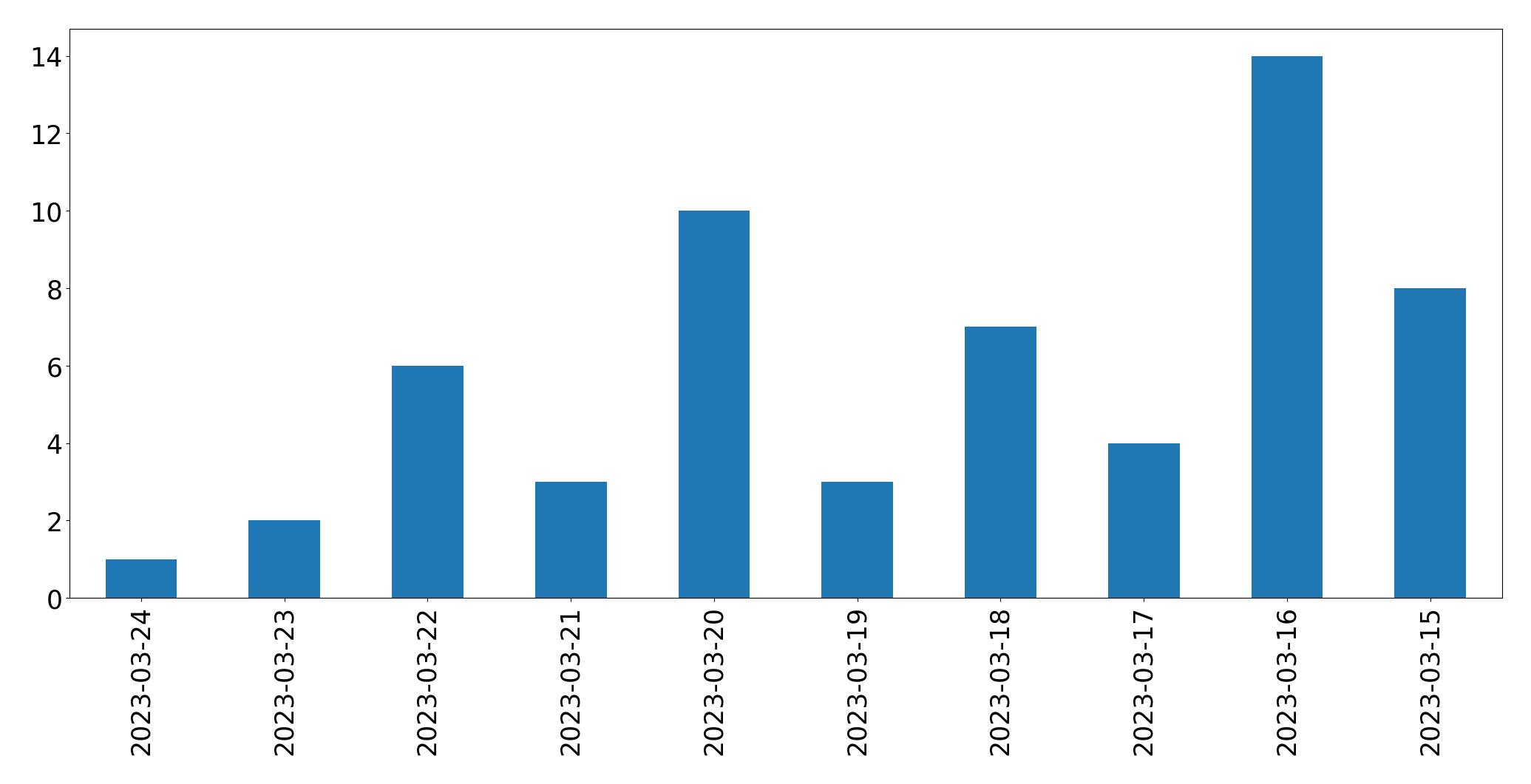 ---
Top 10 tweets with highest Retweet count
| ID | Text | Retweet count |
| --- | --- | --- |
| 1635969184273408006 | བོད་རྒྱལ་ལོ་ ༢༡༥༠ མཆུ་ཟླ་བའི་ཚེས་༢༤ པའི་ #བོད་ཀྱི་གནམ་གཤིས་སྔོན་བརྡ། 16th #March2023 #weather #Forecast of #Tibet @danikabillie @Jamie_Margolin @Dzennypha @intlawninja @NamugerwaLeah https://t.co/Ie0K51Pviz | 2 |
| 1637343248346914817 | བོད་རྒྱལ་ལོ་ ༢༡༥༠ མཆུ་ཟླ་བའི་ཚེས་༢༩ པའི་ #བོད་ཀྱི་གནམ་གཤིས་སྔོན་བརྡ། 20th #March2023 #weather #Forecast of #Tibet @danikabillie @Jamie_Margolin @Dzennypha @intlawninja @NamugerwaLeah https://t.co/jKUOO1pGtx | 1 |
| 1636995113233813504 | བོད་རྒྱལ་ལོ་ ༢༡༥༠ མཆུ་ཟླ་བའི་ཚེས་༢༨ པའི་ #བོད་ཀྱི་གནམ་གཤིས་སྔོན་བརྡ། 19th #March2023 #weather #Forecast of #Tibet @danikabillie @Jamie_Margolin @Dzennypha @intlawninja @NamugerwaLeah https://t.co/9oUY7zJ42v | 1 |
| 1636079799276908545 | @Jamie_Margolin @greenpeaceusa @Earthjustice #ClimateScam There is no "climate crisis". It is a scam and pure scaremongering perpetrated by politicians and other elites for the purpose of obtaining more power and wealth at the expense of ordinary, working citizens. | 1 |
| 1636433090200604672 | བོད་རྒྱལ་ལོ་ ༢༡༥༠ མཆུ་ཟླ་བའི་ཚེས་༢༥ པའི་ #བོད་ཀྱི་གནམ་གཤིས་སྔོན་བརྡ། 17th #March2023 #weather #Forecast of #Tibet @danikabillie @Jamie_Margolin @Dzennypha @intlawninja @NamugerwaLeah https://t.co/gX1wJoRJko | 1 |
| 1637709693236944897 | བོད་རྒྱལ་ལོ་ ༢༡༥༠ མཆུ་ཟླ་བའི་ཚེས་༣༠ པའི་ #བོད་ཀྱི་གནམ་གཤིས་སྔོན་བརྡ། 21th #March2023 #weather #Forecast of #Tibet @danikabillie @Jamie_Margolin @Dzennypha @intlawninja 3@NamugerwaLeah https://t.co/cGXTqAVRLP | 1 |
| 1636636602104692737 | བོད་རྒྱལ་ལོ་ ༢༡༥༠ མཆུ་ཟླ་བའི་ཚེས་༢༦ པའི་ #བོད་ཀྱི་གནམ་གཤིས་སྔོན་བརྡ། 18th #March2023 #weather #Forecast of #Tibet @danikabillie @Jamie_Margolin @Dzennypha @intlawninja @NamugerwaLeah https://t.co/0cyNFWWZ16 | 1 |
| 1638803612720828417 | བོད་རྒྱལ་ལོ་ ༢༡༥༠ དབོ་ཟླ་བའི་ཚེས་ ༣ པའི་ #བོད་ཀྱི་གནམ་གཤིས་སྔོན་བརྡ། 24nd #March2023 #weather #Forecast of #Tibet @danikabillie @Jamie_Margolin @Dzennypha @intlawninja @NamugerwaLeah https://t.co/mnDWh3F25W | 1 |
| 1636027742146777088 | @Jamie_Margolin @POTUS @silainuat No you're dead Wrong. @potus is still fighting to put in place more restrictions and legislation that addresses #ClimateChange. He can do but so much with Executive Orders. Congress needs to act but the #Filibuster needs to be eliminated, to get things Done! | 0 |
| 1636176124416868354 | @Jamie_Margolin @POTUS Welcome to the uni-party. | 0 |
Top 10 tweets with highest Like count
| ID | Text | Like count |
| --- | --- | --- |
| 1636995113233813504 | བོད་རྒྱལ་ལོ་ ༢༡༥༠ མཆུ་ཟླ་བའི་ཚེས་༢༨ པའི་ #བོད་ཀྱི་གནམ་གཤིས་སྔོན་བརྡ། 19th #March2023 #weather #Forecast of #Tibet @danikabillie @Jamie_Margolin @Dzennypha @intlawninja @NamugerwaLeah https://t.co/9oUY7zJ42v | 3 |
| 1638367695572725760 | @ClimateHuman @Jamie_Margolin A lot of people care, but it's a global issue that's interdependent on nation's at odds with one another working together harmoniously. Good luck convincing Russia or China to reduce their carbon footprint, especially when Russia props up their economy on fossil fuel exports. | 3 |
| 1637343248346914817 | བོད་རྒྱལ་ལོ་ ༢༡༥༠ མཆུ་ཟླ་བའི་ཚེས་༢༩ པའི་ #བོད་ཀྱི་གནམ་གཤིས་སྔོན་བརྡ། 20th #March2023 #weather #Forecast of #Tibet @danikabillie @Jamie_Margolin @Dzennypha @intlawninja @NamugerwaLeah https://t.co/jKUOO1pGtx | 2 |
| 1635969184273408006 | བོད་རྒྱལ་ལོ་ ༢༡༥༠ མཆུ་ཟླ་བའི་ཚེས་༢༤ པའི་ #བོད་ཀྱི་གནམ་གཤིས་སྔོན་བརྡ། 16th #March2023 #weather #Forecast of #Tibet @danikabillie @Jamie_Margolin @Dzennypha @intlawninja @NamugerwaLeah https://t.co/Ie0K51Pviz | 2 |
| 1636636602104692737 | བོད་རྒྱལ་ལོ་ ༢༡༥༠ མཆུ་ཟླ་བའི་ཚེས་༢༦ པའི་ #བོད་ཀྱི་གནམ་གཤིས་སྔོན་བརྡ། 18th #March2023 #weather #Forecast of #Tibet @danikabillie @Jamie_Margolin @Dzennypha @intlawninja @NamugerwaLeah https://t.co/0cyNFWWZ16 | 2 |
| 1638366747043438593 | @Victorshi2020 .@MSNBC, we don't need @JohnKasich, another old white guy who doesn't get it (esp on #climate - look at his interview w/@Jamie_Margolin)! @ElieNYC deserves HIS OWN SHOW!👏🏼👏🏼👏🏼 | 2 |
| 1637709693236944897 | བོད་རྒྱལ་ལོ་ ༢༡༥༠ མཆུ་ཟླ་བའི་ཚེས་༣༠ པའི་ #བོད་ཀྱི་གནམ་གཤིས་སྔོན་བརྡ། 21th #March2023 #weather #Forecast of #Tibet @danikabillie @Jamie_Margolin @Dzennypha @intlawninja 3@NamugerwaLeah https://t.co/cGXTqAVRLP | 1 |
| 1636563506634825728 | 🛟🏥🇺🇸 This like a Important Matter that really matters 🐬 @Pontifex x @CMNHospitals x @CMNCanada Brings Hope 2 The Youth 🌊 For My BirthDay 🌏 @GretaThunberg @CaptainPlanetFD @Jamie_Margolin @AliciaKeys @EllaMai @HERMusicx @EchoSmith @SydneySierota https://t.co/Jhp0hAcOX8 | 1 |
| 1638803612720828417 | བོད་རྒྱལ་ལོ་ ༢༡༥༠ དབོ་ཟླ་བའི་ཚེས་ ༣ པའི་ #བོད་ཀྱི་གནམ་གཤིས་སྔོན་བརྡ། 24nd #March2023 #weather #Forecast of #Tibet @danikabillie @Jamie_Margolin @Dzennypha @intlawninja @NamugerwaLeah https://t.co/mnDWh3F25W | 1 |
| 1636433090200604672 | བོད་རྒྱལ་ལོ་ ༢༡༥༠ མཆུ་ཟླ་བའི་ཚེས་༢༥ པའི་ #བོད་ཀྱི་གནམ་གཤིས་སྔོན་བརྡ། 17th #March2023 #weather #Forecast of #Tibet @danikabillie @Jamie_Margolin @Dzennypha @intlawninja @NamugerwaLeah https://t.co/gX1wJoRJko | 1 |
Top 3 Languages Used In Tweets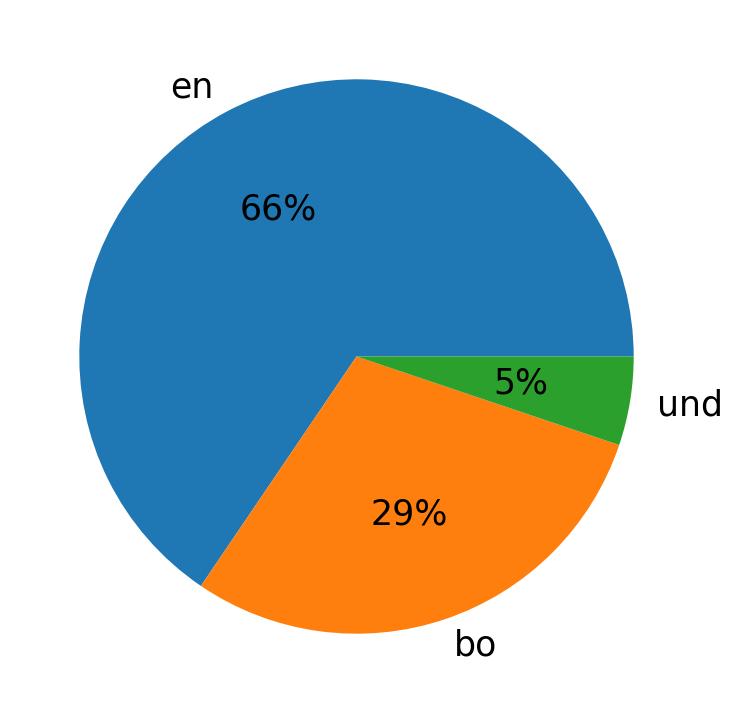 ---
Top 10 Hashtags used
| Hashtag | Count |
| --- | --- |
| #བ | 17 |
| #march2023 | 17 |
| #weather | 17 |
| #forecast | 17 |
| #tibet | 17 |
| #stopwillow | 11 |
| #stopwillowproject | 7 |
| #willowproject | 5 |
| #climatecrisis | 3 |
| #thisiszerohour | 3 |
Top 10 Hashtags Used In Tweets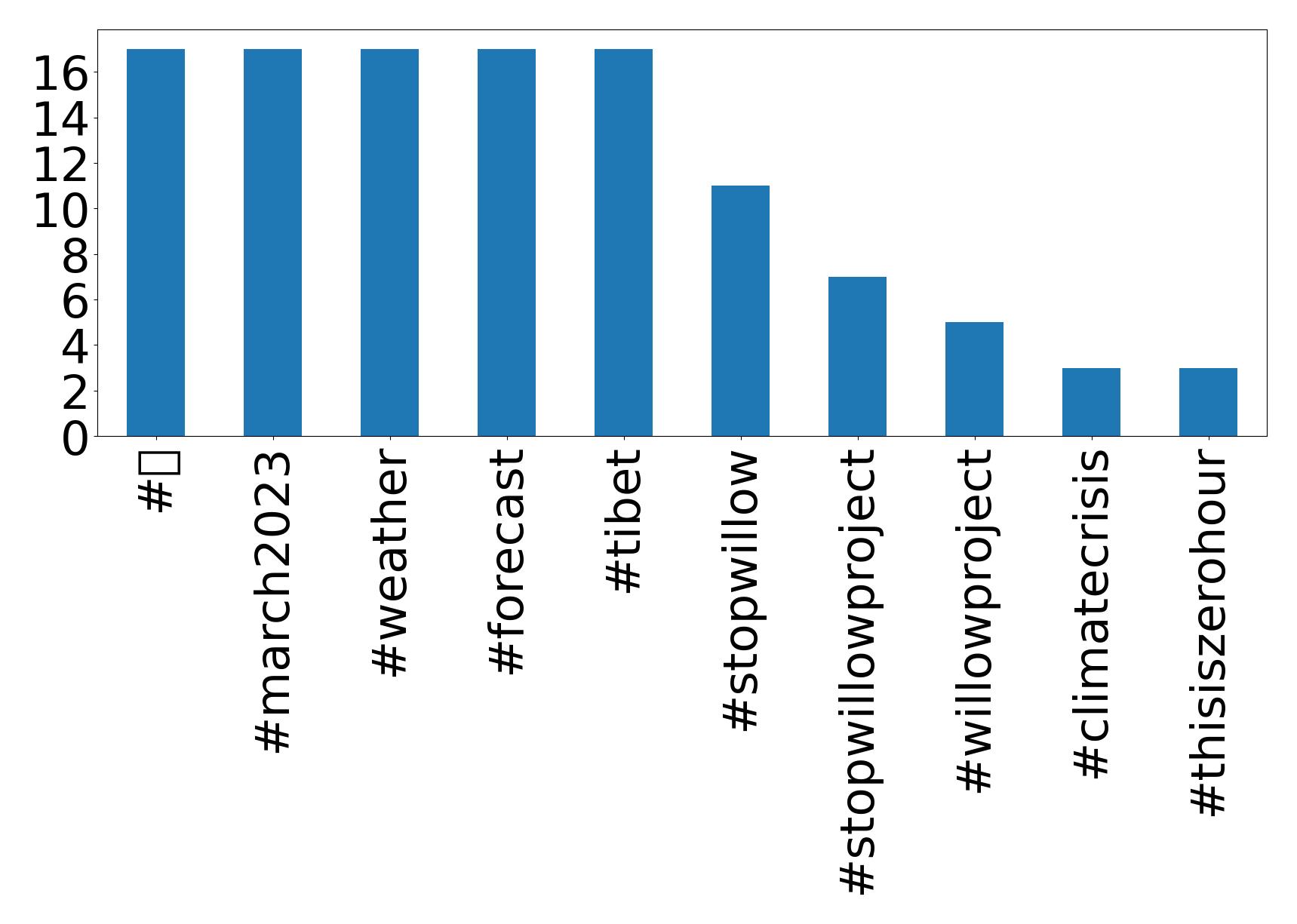 Top 10 mentions
| Mention | Count |
| --- | --- |
| @jamie_margolin | 58 |
| @danikabillie | 17 |
| @dzennypha | 17 |
| @intlawninja | 17 |
| @namugerwaleah | 15 |
| @potus | 14 |
| @tibetweather | 7 |
| @greenpeaceusa | 7 |
| @earthjustice | 6 |
| @silainuat | 5 |
Top 10 mentions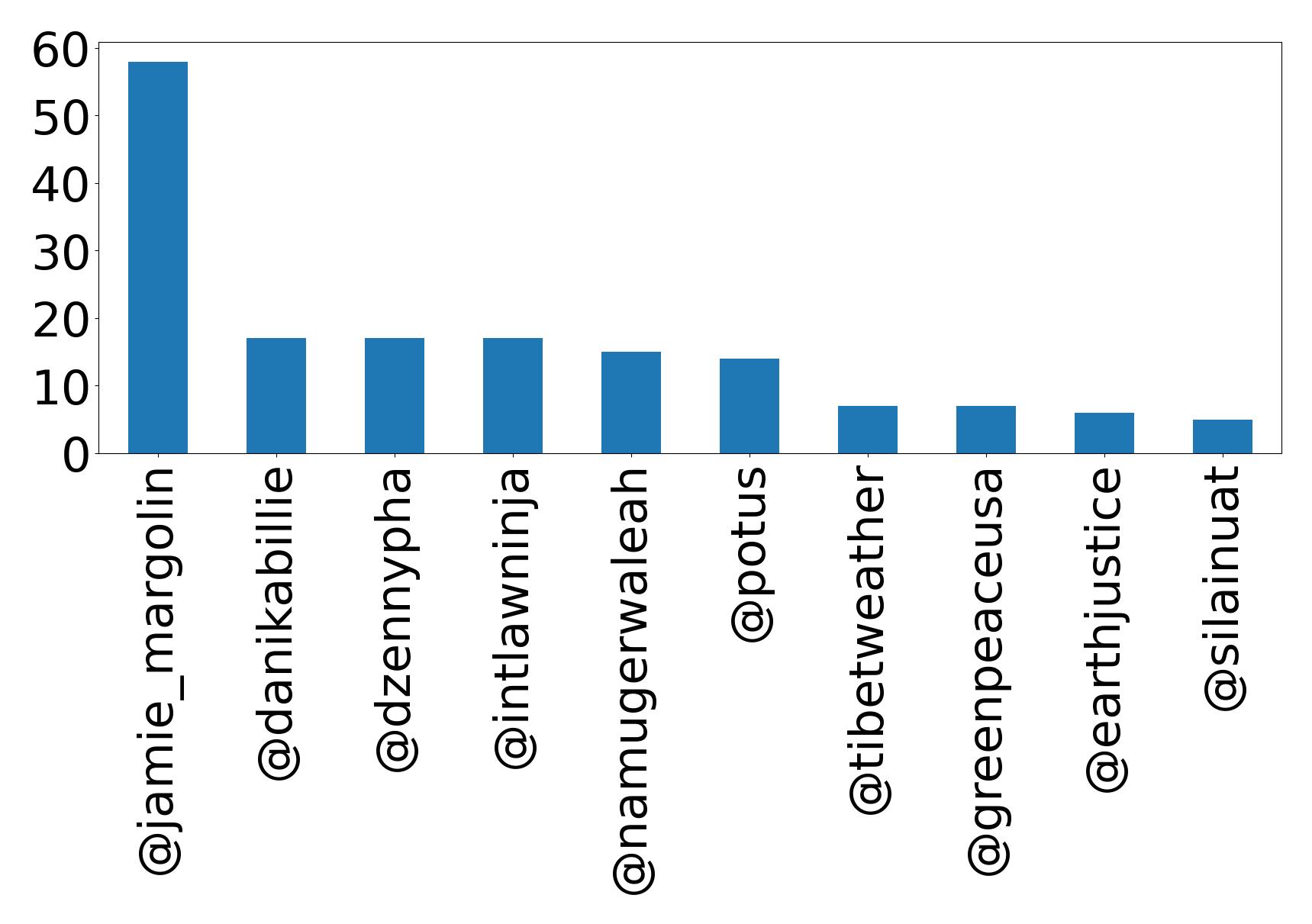 Wordcloud of Tweets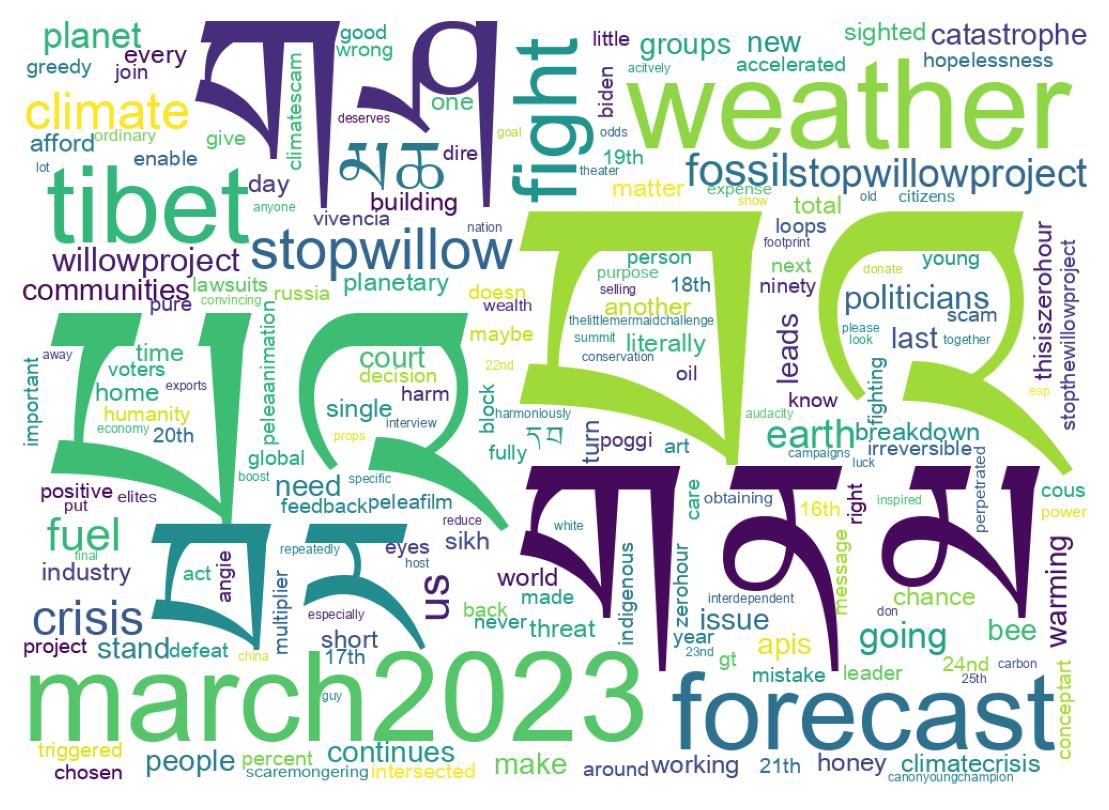 ---
Emojis
Average number of emojis used per tweet
37
Emojis used in tweets
| Emoji | Count | Emoji Text |
| --- | --- | --- |
| 👏🏼 | 3 | clapping_hands_medium-light_skin_tone |
| 😑 | 2 | expressionless_face |
| ❌ | 2 | cross_mark |
| ⛽ | 2 | fuel_pump |
| 🐳 | 1 | spouting_whale |
| 🌍 | 1 | globe_showing_Europe-Africa |
| 🐧 | 1 | penguin |
| 👀 | 1 | eyes |
| 🏛️ | 1 | classical_building |
| 💐 | 1 | bouquet |
Emojis groups
| Emoji Group | Count |
| --- | --- |
| Travel & Places | 8 |
| Animals & Nature | 4 |
| People & Body | 4 |
| Symbols | 3 |
| Smileys & Emotion | 2 |
| Flags | 1 |