Tweets Analysis - Keyword: @JadenCornelious
Total number of tweets analysed
6
Earliest tweet was on
2023-03-21
Latest tweet was on
2023-03-28
Average age of authors' accounts
9 years
---
Summarization
The first tweet mentions several accounts related to music, while the other two tweets are urgent pleas for help to prevent hunger and catastrophe for animals. All three tweets include the Twitter handle @JadenCornelious.
Topic Modeling
Music industry and artists
Animal welfare and rescue
Charitable donations and fundraising
Activism for environmental and animal causes
Pet ownership and consulting
Emotional Analysis
The first tweet appears to be promoting an event or group related to piano music, with multiple users being tagged. There is no discernible emotional content in this tweet. The second and third tweets express a sense of urgent concern and desperation regarding the situation at M&A Furs, where animals are facing hunger and possibly dire circumstances. The tweeter is asking for assistance and tagging various organizations and individuals who may be able to help. The emoticons of animals suggest sympathy and empathy for the situation.
Trend Analysis
Animal welfare and rescue organizations seeking help and support
Promotion of musicians and music events
The first two tweets focus on animal welfare and rescue organizations that need immediate help and assistance to provide for starving and ill animals. The third tweet continues this trend, providing a further call for aid for hungry animals. The remaining tweets show promotion for musicians and musical events, highlighting different bands and artists who have upcoming performances.
---
Types of Tweets
Number of Retweets
3
Percentage of total tweets
50%
Number of Original tweets
1
Percentage of total tweets
16%
Number of tweets that contain Mentions
6
Percentage of total tweets
100%
Number of tweets that were Replies
0
Percentage of total tweets
0%
Number of tweets that were Quotes
2
Percentage of total tweets
33%
Number of tweets that contain Hashtags
1
Percentage of total tweets
16%
---
Top 5 devices used to tweet
| Source | Count |
| --- | --- |
| Twitter Web App | 4 |
| Twitter for Android | 2 |
What devices were used to tweet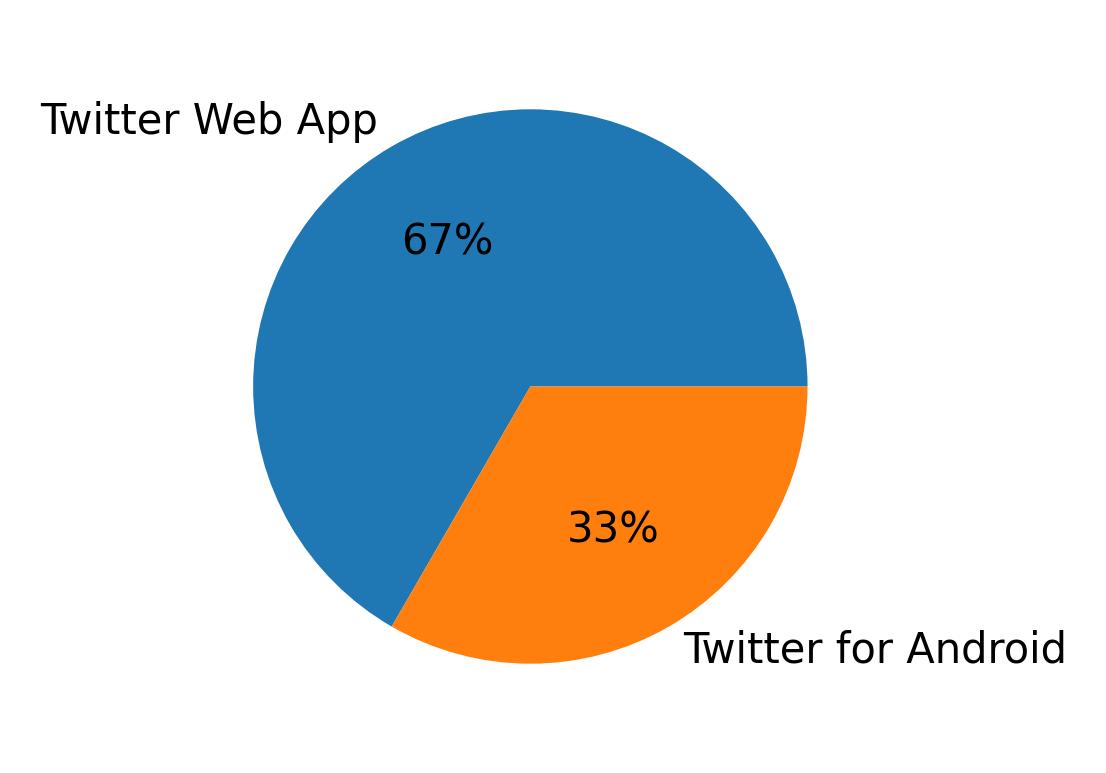 ---
Top 10 accounts with highest followers count
| Username | Name | Bio | Followers count |
| --- | --- | --- | --- |
| JadenCornelious | 🇲🇽 Jaden Cornelious 🇬🇧 | Singer/Songwriter LeadSinger 90s PopBand 'B-YOND' #animallover #Potterhead Host The Jaden Show on YouTube https://t.co/N8gqobx2SE | 56,835 |
| LSTateAuthor | Leslie Tate (he/she/Leslie)✍️🌈'*•.¸♡ ♡¸.•*'⧖☮🙏 | Nonbinary Eco-Quaker, UEA author. Love/climate novel https://t.co/9lEWbqKrrR… Radio/web interviewer Fan of V Woolf/Siouxsie/Rite of Spring #LGBTQ #BLM #XR | 19,373 |
| MercyandAnimals | Mercy & Animals | POV: Raising the animal welfare awareness, spreading the principle of coexistence & benevolence with animals, providing a safe haven for threatened animals. | 1,168 |
Top 10 accounts with highest friends count
| Username | Name | Bio | Followers count |
| --- | --- | --- | --- |
| JadenCornelious | 🇲🇽 Jaden Cornelious 🇬🇧 | Singer/Songwriter LeadSinger 90s PopBand 'B-YOND' #animallover #Potterhead Host The Jaden Show on YouTube https://t.co/N8gqobx2SE | 47,417 |
| LSTateAuthor | Leslie Tate (he/she/Leslie)✍️🌈'*•.¸♡ ♡¸.•*'⧖☮🙏 | Nonbinary Eco-Quaker, UEA author. Love/climate novel https://t.co/9lEWbqKrrR… Radio/web interviewer Fan of V Woolf/Siouxsie/Rite of Spring #LGBTQ #BLM #XR | 19,323 |
| MercyandAnimals | Mercy & Animals | POV: Raising the animal welfare awareness, spreading the principle of coexistence & benevolence with animals, providing a safe haven for threatened animals. | 888 |
Most active users
| Username | Bio | Number of tweets |
| --- | --- | --- |
| JadenCornelious | Singer/Songwriter LeadSinger 90s PopBand 'B-YOND' #animallover #Potterhead Host The Jaden Show on YouTube https://t.co/N8gqobx2SE | 3 |
| MercyandAnimals | POV: Raising the animal welfare awareness, spreading the principle of coexistence & benevolence with animals, providing a safe haven for threatened animals. | 2 |
| LSTateAuthor | Nonbinary Eco-Quaker, UEA author. Love/climate novel https://t.co/9lEWbqKrrR… Radio/web interviewer Fan of V Woolf/Siouxsie/Rite of Spring #LGBTQ #BLM #XR | 1 |
---
Tweets per day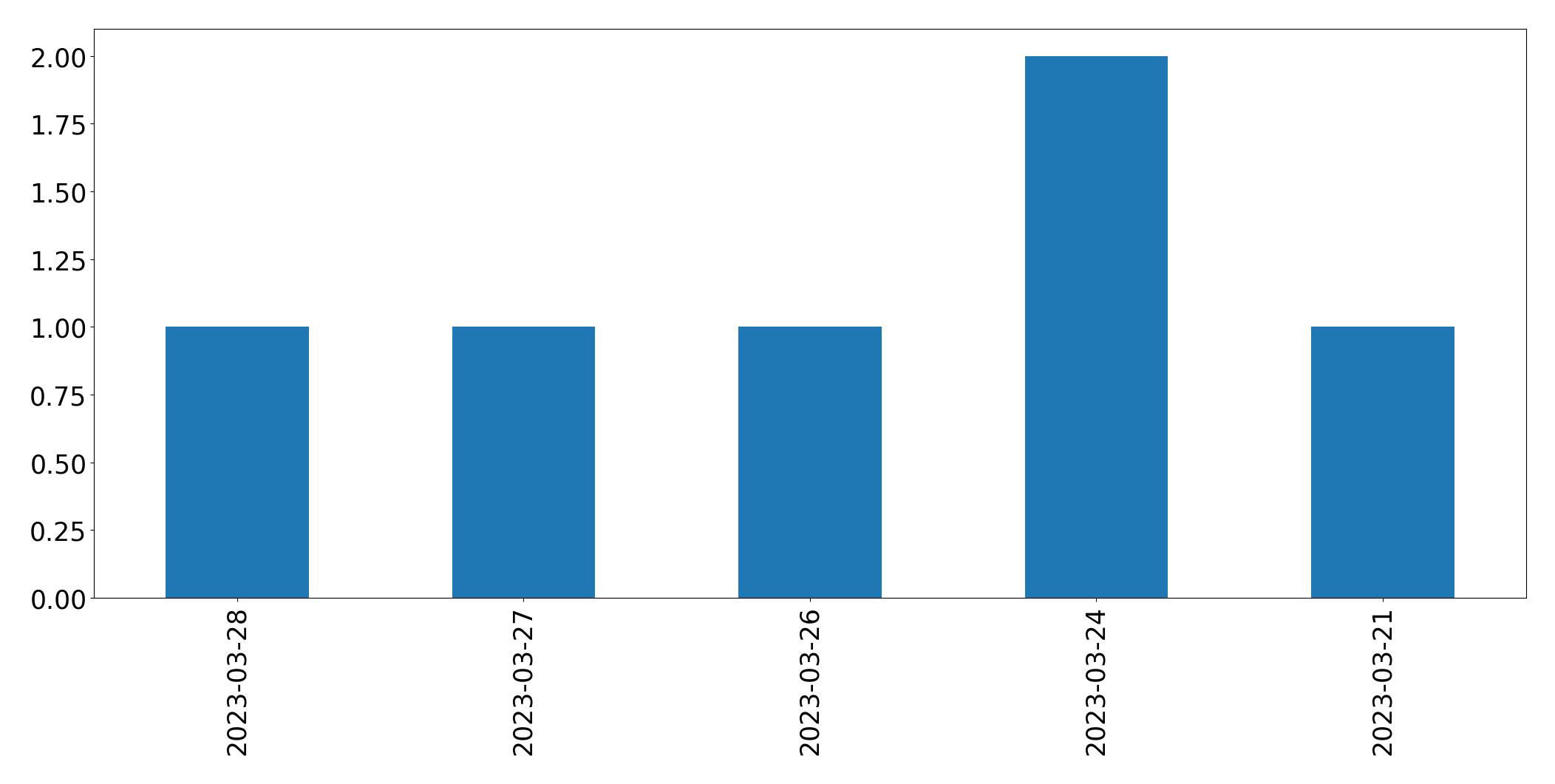 ---
Top 10 tweets with highest Retweet count
| ID | Text | Retweet count |
| --- | --- | --- |
| 1640235986331267074 | ROH PIANO https://t.co/3Mne44NrS8 @FPozo_SC @roadmanmusic @kincaid_rabb @kencaillat @JadenCornelious @latestbill @VSheetMusic @paulbanks60 @susannaeastburn @ben_music @CallaineMusic @KMJoshiMusic @JK_Musician @SandtimerBand @MusicTalks_xyz @artblockmusic @rekoobb @emily_doolittle | 1 |
| 1640689969701310468 | 🚨M&A furs has a catastrophic situation, PLEASE we need help🐾🐕🐈🙏 @JadenCornelious @EarthProtector5 @gits_terri @WhiteCoatWaste @PackMentBlog @abbeysbooks @savetheredwoods @DeborahLowe23 @SiberianHusky4U @Alice_Vegan @petconsultants @ShelterofElpida @PrimePetsUK @MyGuyBlue1 https://t.co/vJnKeu0RNp | 0 |
| 1638000320432291840 | 🚨M&A animals are about to face hunger, please help🐕🐈🙏 @JadenCornelious @EarthProtector5 @gits_terri @WhiteCoatWaste @PackMentBlog @abbeysbooks @savetheredwoods @DeborahLowe23 @SiberianHusky4U @Alice_Vegan @petconsultants @ShelterofElpida @PrimePetsUK @MyGuyBlue1 @DrewIalonus https://t.co/4y1jvvJhDb | 0 |
Top 10 tweets with highest Like count
| ID | Text | Like count |
| --- | --- | --- |
| 1640235986331267074 | ROH PIANO https://t.co/3Mne44NrS8 @FPozo_SC @roadmanmusic @kincaid_rabb @kencaillat @JadenCornelious @latestbill @VSheetMusic @paulbanks60 @susannaeastburn @ben_music @CallaineMusic @KMJoshiMusic @JK_Musician @SandtimerBand @MusicTalks_xyz @artblockmusic @rekoobb @emily_doolittle | 2 |
| 1640689969701310468 | 🚨M&A furs has a catastrophic situation, PLEASE we need help🐾🐕🐈🙏 @JadenCornelious @EarthProtector5 @gits_terri @WhiteCoatWaste @PackMentBlog @abbeysbooks @savetheredwoods @DeborahLowe23 @SiberianHusky4U @Alice_Vegan @petconsultants @ShelterofElpida @PrimePetsUK @MyGuyBlue1 https://t.co/vJnKeu0RNp | 0 |
| 1638000320432291840 | 🚨M&A animals are about to face hunger, please help🐕🐈🙏 @JadenCornelious @EarthProtector5 @gits_terri @WhiteCoatWaste @PackMentBlog @abbeysbooks @savetheredwoods @DeborahLowe23 @SiberianHusky4U @Alice_Vegan @petconsultants @ShelterofElpida @PrimePetsUK @MyGuyBlue1 @DrewIalonus https://t.co/4y1jvvJhDb | 0 |
Top 3 Languages Used In Tweets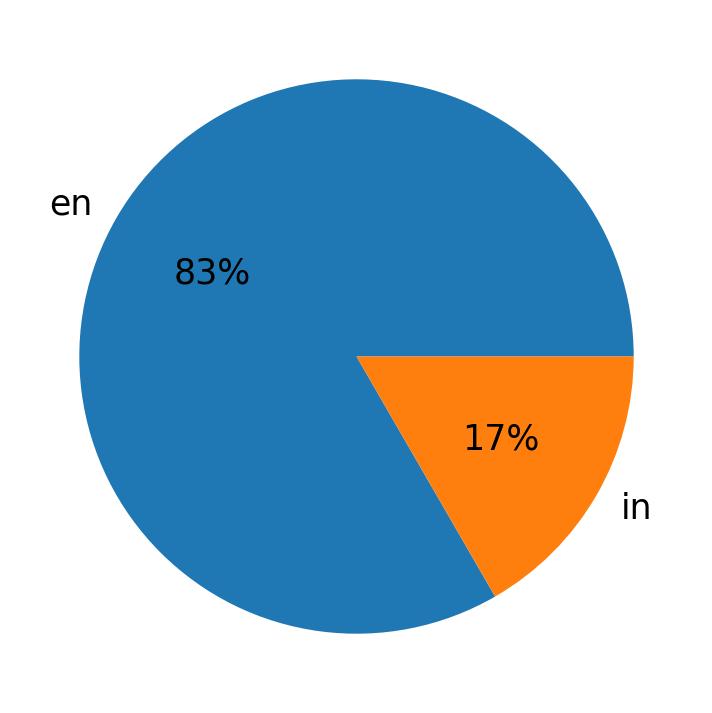 ---
Top 10 Hashtags used
| Hashtag | Count |
| --- | --- |
| #thejadenshow | 1 |
Top 10 Hashtags Used In Tweets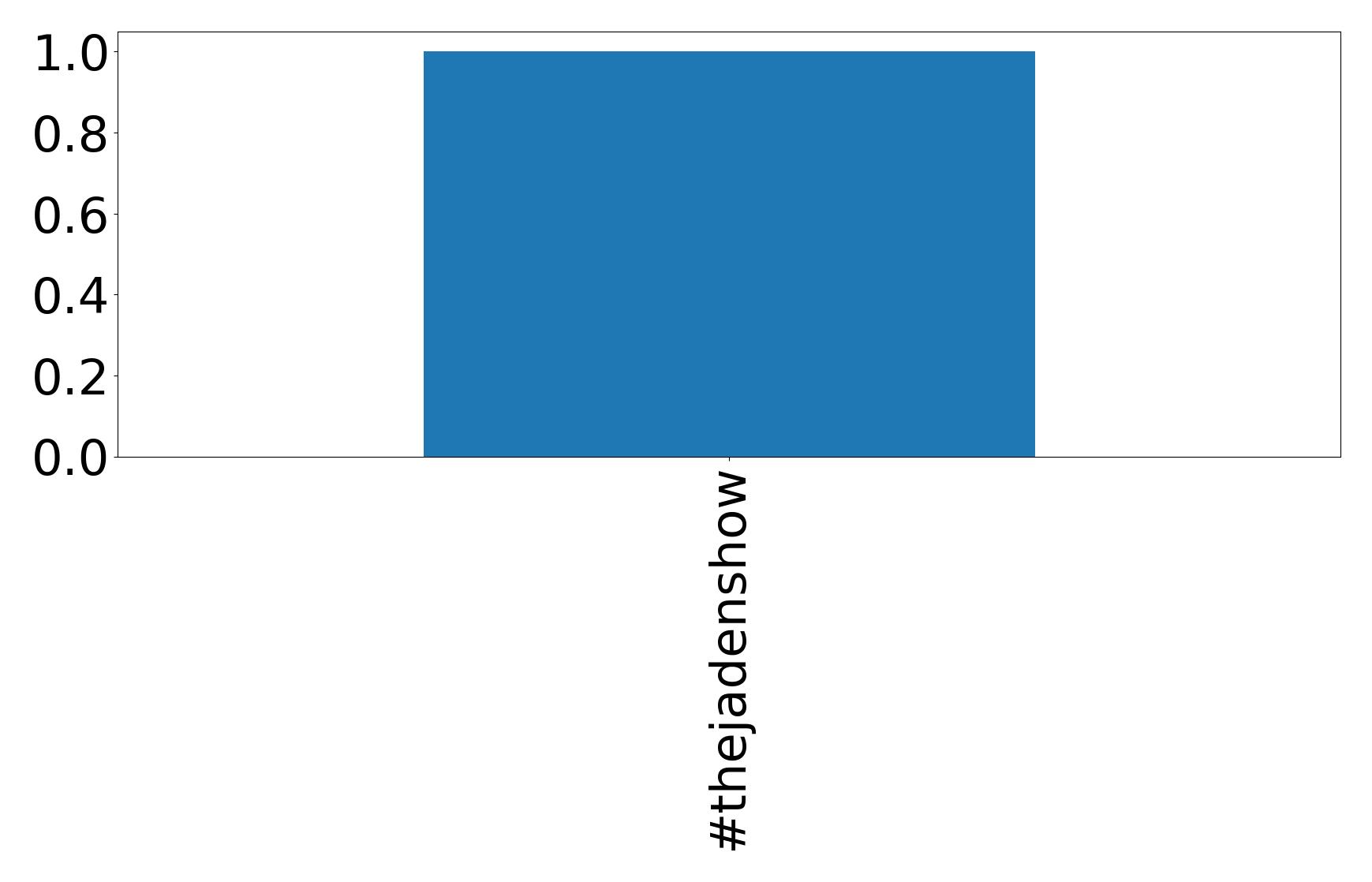 Top 10 mentions
| Mention | Count |
| --- | --- |
| @jadencornelious | 6 |
| @earthprotector5 | 2 |
| @gits_terri | 2 |
| @whitecoatwaste | 2 |
| @packmentblog | 2 |
| @abbeysbooks | 2 |
| @savetheredwoods | 2 |
| @deborahlowe23 | 2 |
| @siberianhusky4u | 2 |
| @alice_vegan | 2 |
Top 10 mentions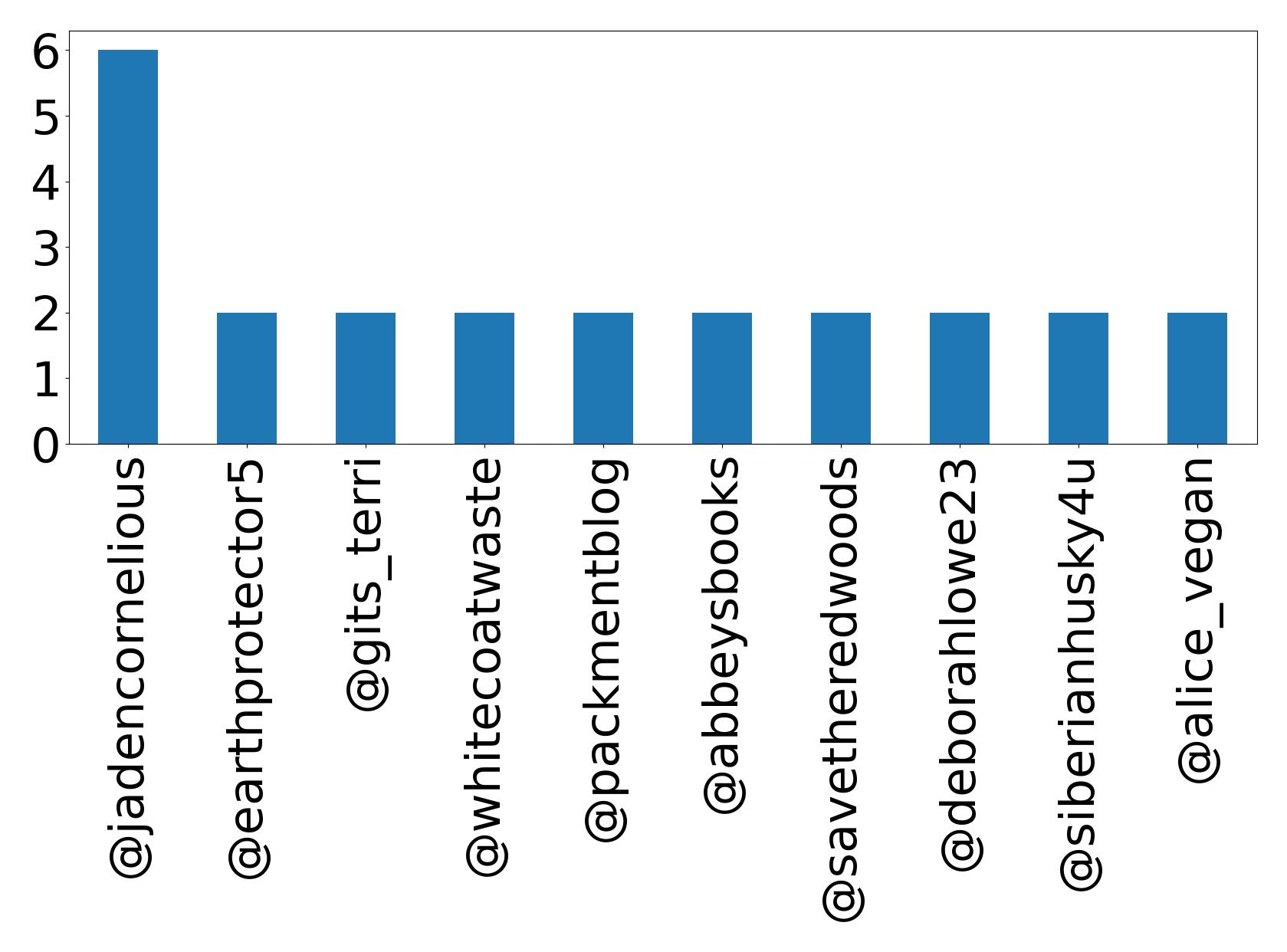 Wordcloud of Tweets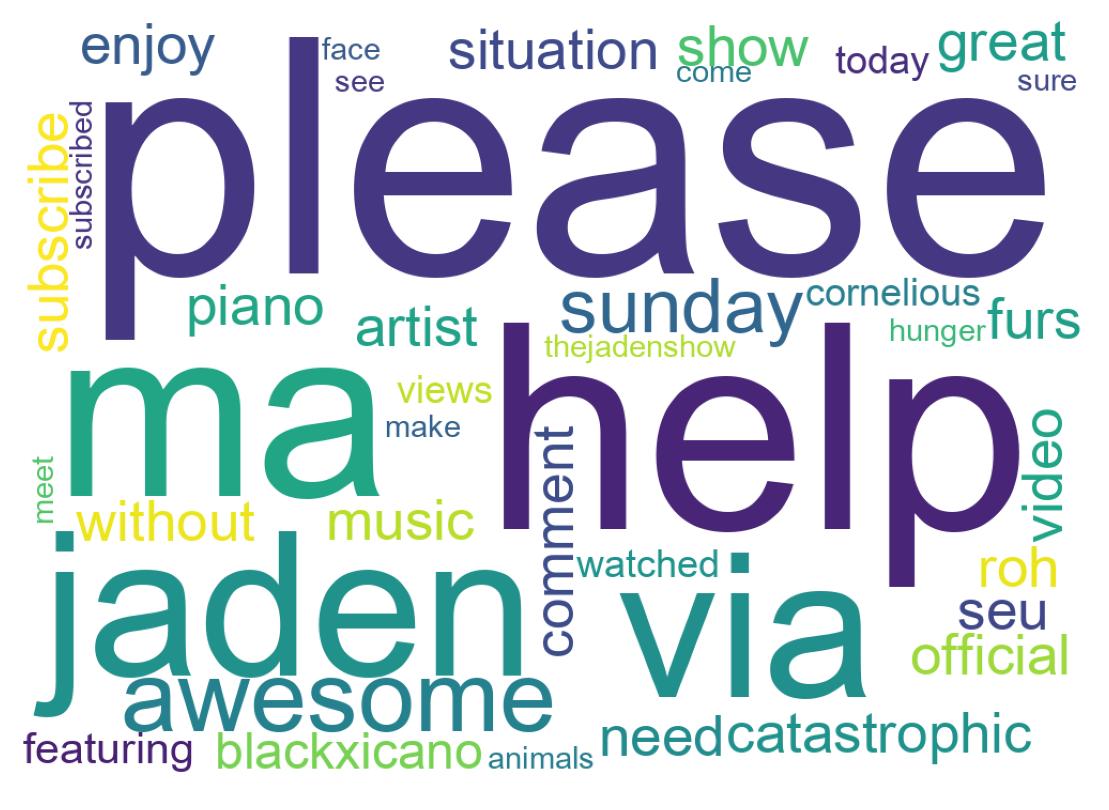 ---
Emojis
Average number of emojis used per tweet
150
Emojis used in tweets
| Emoji | Count | Emoji Text |
| --- | --- | --- |
| 🚨 | 2 | police_car_light |
| 🐕 | 2 | dog |
| 🐈 | 2 | cat |
| 🙏 | 2 | folded_hands |
| 🐾 | 1 | paw_prints |
Emojis groups
| Emoji Group | Count |
| --- | --- |
| Animals & Nature | 5 |
| Travel & Places | 2 |
| People & Body | 2 |