Tweets Analysis - Keyword: @iDKHOW
Total number of tweets analysed
226
Earliest tweet was on
2023-03-15
Latest tweet was on
2023-03-24
Average age of authors' accounts
5 years
---
Summarization
Fans are eagerly anticipating information about the upcoming album from iDKHOW, but the band has not yet released any concrete details about the album name or content. Fans speculate about potential hints and clues, and some express anxiety about how different the album may be from previous releases. Some fans suggest release dates and joke about the album's potential sound.
Topic Modeling
Album teasers (e.g. album hints, waiting for crumbs, album name)
Excitement and anticipation for album release (e.g. wanting them to drop, speculating about possible album titles)
Concern or worry about the album (e.g. "This is devastating", hints scaring them)
Speculation about album content (e.g. possibility of words on the album, heavy scream metal)
Other miscellaneous topics (e.g. requests for shows, learning photography, wanting collaborations, suggestions for album release date, desire for proof)
Emotional Analysis
The tweets express a range of emotions, including anticipation, frustration, excitement, confusion, and humor, regarding the upcoming album from the band iDKHOW. Some fans express disappointment at the lack of information about the album, while others speculate about possible hints and album titles. Some fans express excitement and eagerness for the album's release, while others joke about the potential musical style of the album. Overall, the tweets show a strong emotional connection between fans and the band, as well as a sense of curiosity and anticipation for their upcoming work.
Trend Analysis
Anticipation for album release
Speculation on album name and content
Inquiry about potential release date
Requests for live performances
Discussion of past projects and collaborations
---
Types of Tweets
Number of Retweets
17
Percentage of total tweets
7%
Number of Original tweets
27
Percentage of total tweets
11%
Number of tweets that contain Mentions
226
Percentage of total tweets
100%
Number of tweets that were Replies
181
Percentage of total tweets
80%
Number of tweets that were Quotes
5
Percentage of total tweets
2%
Number of tweets that contain Hashtags
13
Percentage of total tweets
5%
---
Top 5 devices used to tweet
| Source | Count |
| --- | --- |
| Twitter for iPhone | 133 |
| Twitter for Android | 69 |
| Twitter Web App | 22 |
| Twitter for iPad | 1 |
| eClincher | 1 |
What devices were used to tweet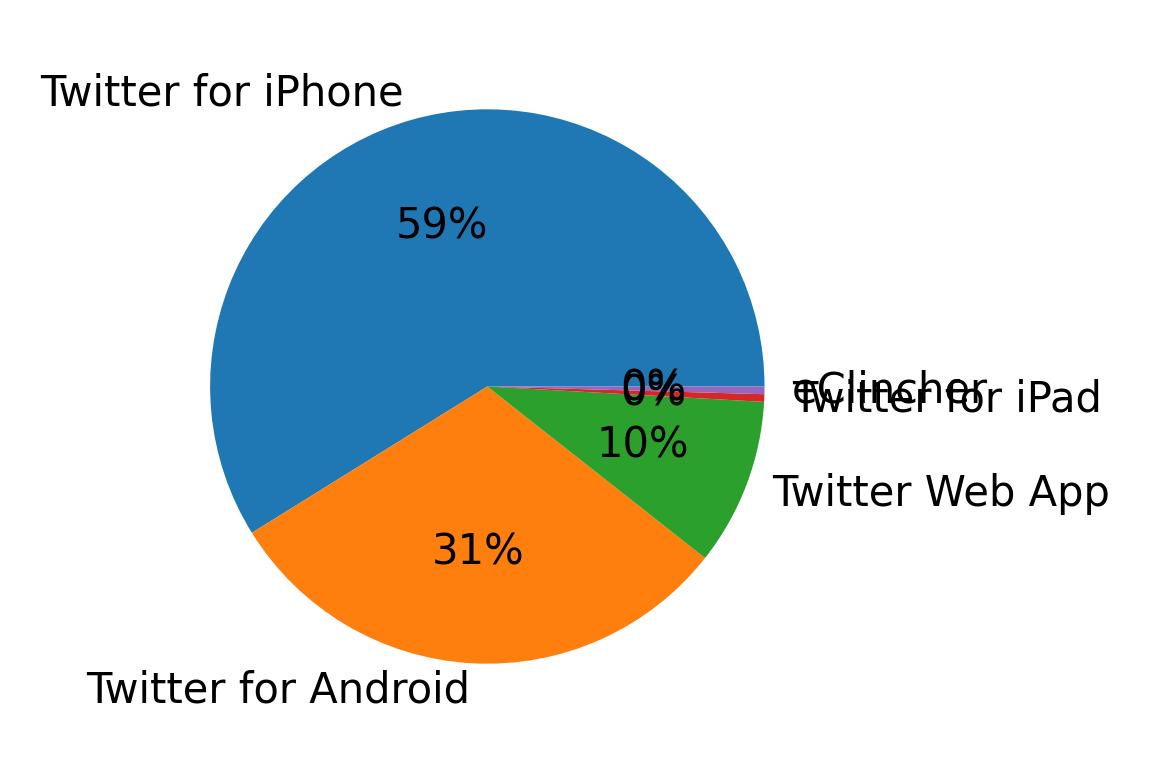 ---
Top 10 accounts with highest followers count
| Username | Name | Bio | Followers count |
| --- | --- | --- | --- |
| TODDCastPodcast | Toddcast Podcast | 🇨🇦 Todd. Dad. Husband. Son. Brother. Friend. Nerd. #BCIT instructor. #CFOX Afternoons ('02-'14) #TCPC https://t.co/44dkdVgYip | 8,464 |
| idkmxgxn | megan‎ ‎✪ 104 | in ryan ross we trust | 7,149 |
| KlSSGOODNlGHT | kiera 🦇 | — unleash the bats | 4,021 |
| idkhowie | wil !! | brobecks weren't 90s dumb shit (fan acc) | 3,140 |
| mirakurumusical | fran ☆ | anime, stray kids, libros y café | 3,105 |
| kissevermore | sarah ☽ | — and the headlight spirits they lead me down the styx / so black it shines | 2,930 |
| stydjia | autumn ✩ SMFS DAY | the world is ugly enthusiast ; saw mcr 7.6.22 | 18 | 2,676 |
| DukeZer0 | Duke 'Burrito Haver' Zero | AnSoc Antifascist Transhumanist. Manic Pixie Dream Guerilla. General internet goer. RTs are endorsements inversely proportional to how upset you are about them. | 2,630 |
| rekievi | sofia | pretty odd track 10 | 2,563 |
| brobecklive | ags/alex 29&30 | truth is only hearsay. idkhow & inhaler enthusiast // she/her, 19 @bunnyskeetzgc | 2,480 |
Top 10 accounts with highest friends count
| Username | Name | Bio | Followers count |
| --- | --- | --- | --- |
| idkmxgxn | megan‎ ‎✪ 104 | in ryan ross we trust | 6,921 |
| DukeZer0 | Duke 'Burrito Haver' Zero | AnSoc Antifascist Transhumanist. Manic Pixie Dream Guerilla. General internet goer. RTs are endorsements inversely proportional to how upset you are about them. | 4,311 |
| SEROTONINSEEKIN | ryan 🦋 | words at @harlowashcroft // operations at @hauntedpress // host: @Unheard_BSR // priv: @MARSMP3 // opinions are my own! // 💉: 06.03.2022 | 2,786 |
| KlSSGOODNlGHT | kiera 🦇 | — unleash the bats | 2,661 |
| superindiekid | Clown Eyed Girl🤡 | I'm SJ, BLM // coffin club // drive-in movie theater // non-binary they/them // 💙💖💜 🏳️‍🌈 🏳️‍⚧️"it's all a fucking joke" | 2,582 |
| TODDCastPodcast | Toddcast Podcast | 🇨🇦 Todd. Dad. Husband. Son. Brother. Friend. Nerd. #BCIT instructor. #CFOX Afternoons ('02-'14) #TCPC https://t.co/44dkdVgYip | 2,562 |
| flightlessmilfs | ali ! 🏳️‍⚧️ ME DAY | alolan vulpix and dallon weekes enthusiast || backup: @rzr2thersry | 2,454 |
| RedGlasses138 | Koral ? | Top .001% of Fall Out Boy Listeners on Spotify :/ Upcoming Grand Theft Autumn, Junior Year edition. 21 :) | 2,452 |
| MeltACoaster | (nonexistent fish issue)🪐🔪 | Local Band Detective🔪🐠And in no particular order here.we.go.🐠 𓎛 | 2,430 |
| WidthTomJones | robyn 🖤 fob day | 'time is luck, and i wish ours overlapped more' they/he | 18 | bi | 2,412 |
Most active users
| Username | Bio | Number of tweets |
| --- | --- | --- |
| thenofuns | Man (?). graphic/merch designer, illustrator, and a subject of @touridkhow! | 8 |
| trin__star | hi. I really really likes music. insta: @Trin__star she/her | 8 |
| rekievi | pretty odd track 10 | 5 |
| vicestrokes | 20 ; en el mundo solo existen dos opiniones, la mía y la equivocada!!! | 4 |
| brobecklive | truth is only hearsay. idkhow & inhaler enthusiast // she/her, 19 @bunnyskeetzgc | 4 |
| megmoezzi | six feet under girl 🥀 | 3 |
| yourmadiqs | vampires never have to complain of living a dull circumstance // tumblr: voluntaryvictim | 3 |
| b4dbadn3ws | #BILLIE: As long as I'm here, no one can hurt you. (-16 DNI) || FAN ACCT | 3 |
| RITUA1L | music lover | 3 |
| deadgals | known as the #1 marjory the trash heap aficionado and for being a fool in twitch chats | matching w/ @sleepysano | 2 |
---
Tweets per day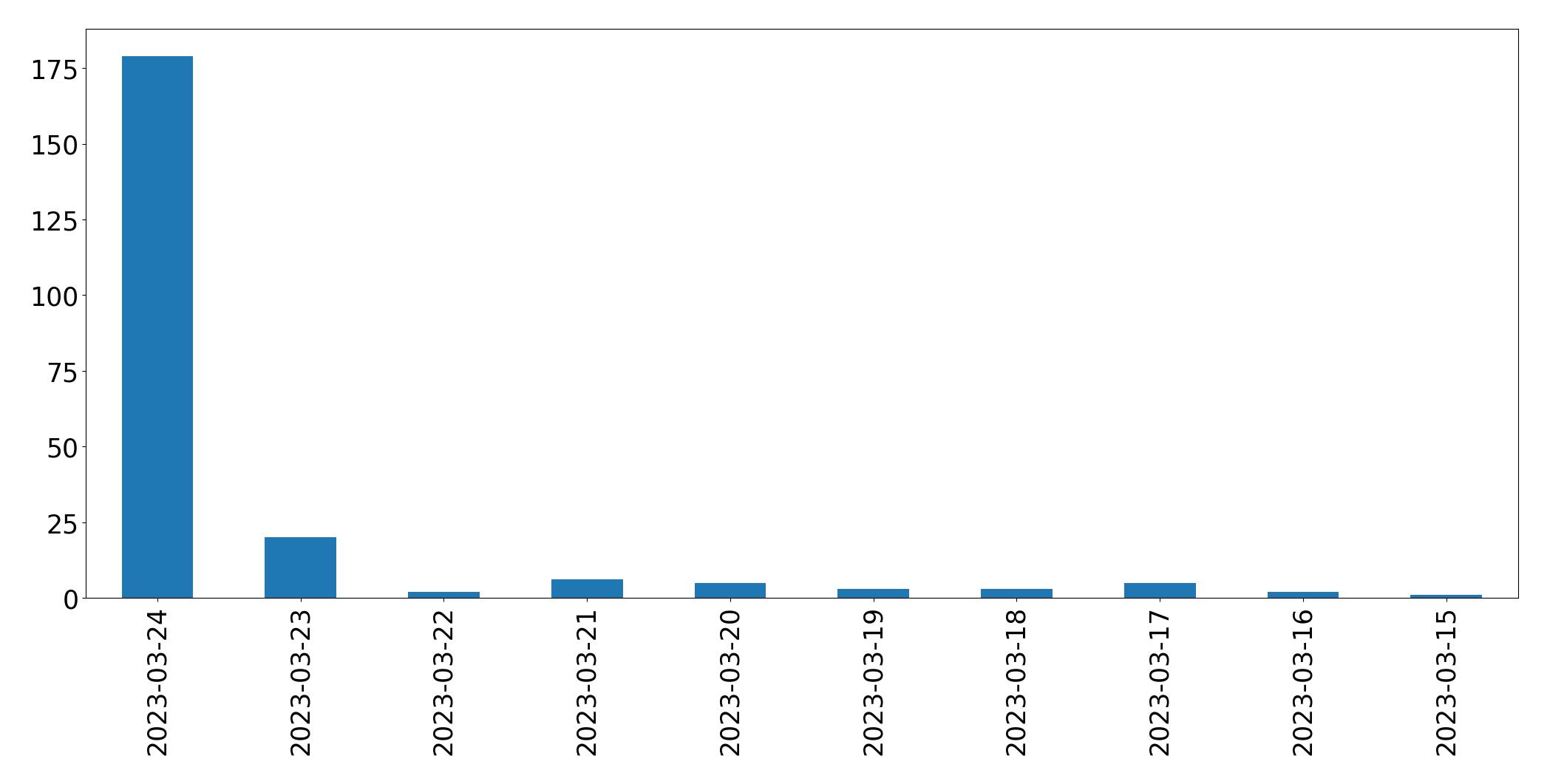 ---
Top 10 tweets with highest Retweet count
Top 10 tweets with highest Like count
Top 3 Languages Used In Tweets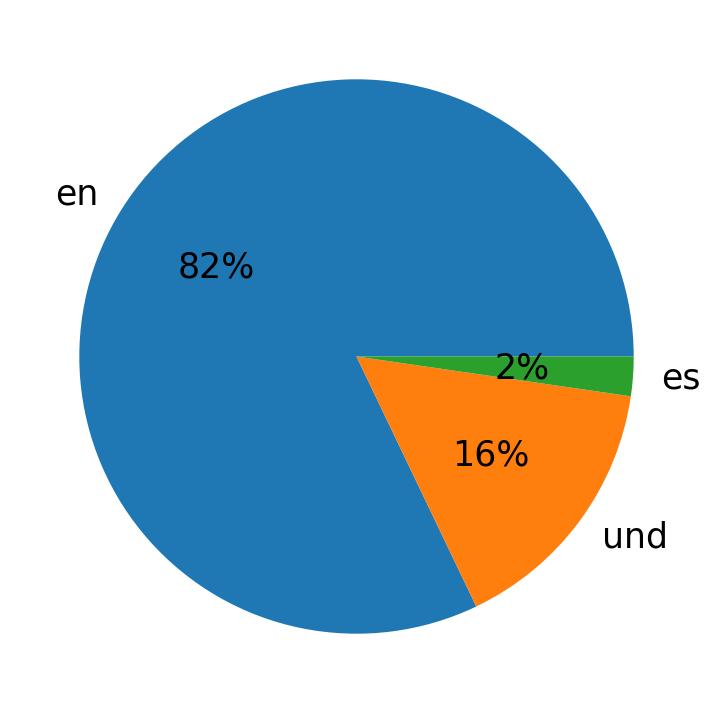 ---
Top 10 Hashtags used
| Hashtag | Count |
| --- | --- |
| #idkhow | 9 |
| #albumspoilers | 1 |
| #podcast | 1 |
| #nhl | 1 |
| #canucks | 1 |
| #author | 1 |
| #blogger | 1 |
| #enjoyablelisten | 1 |
| #asongthaticanplayinmyheadphones | 1 |
| #songthatisntbadandisgood | 1 |
Top 10 Hashtags Used In Tweets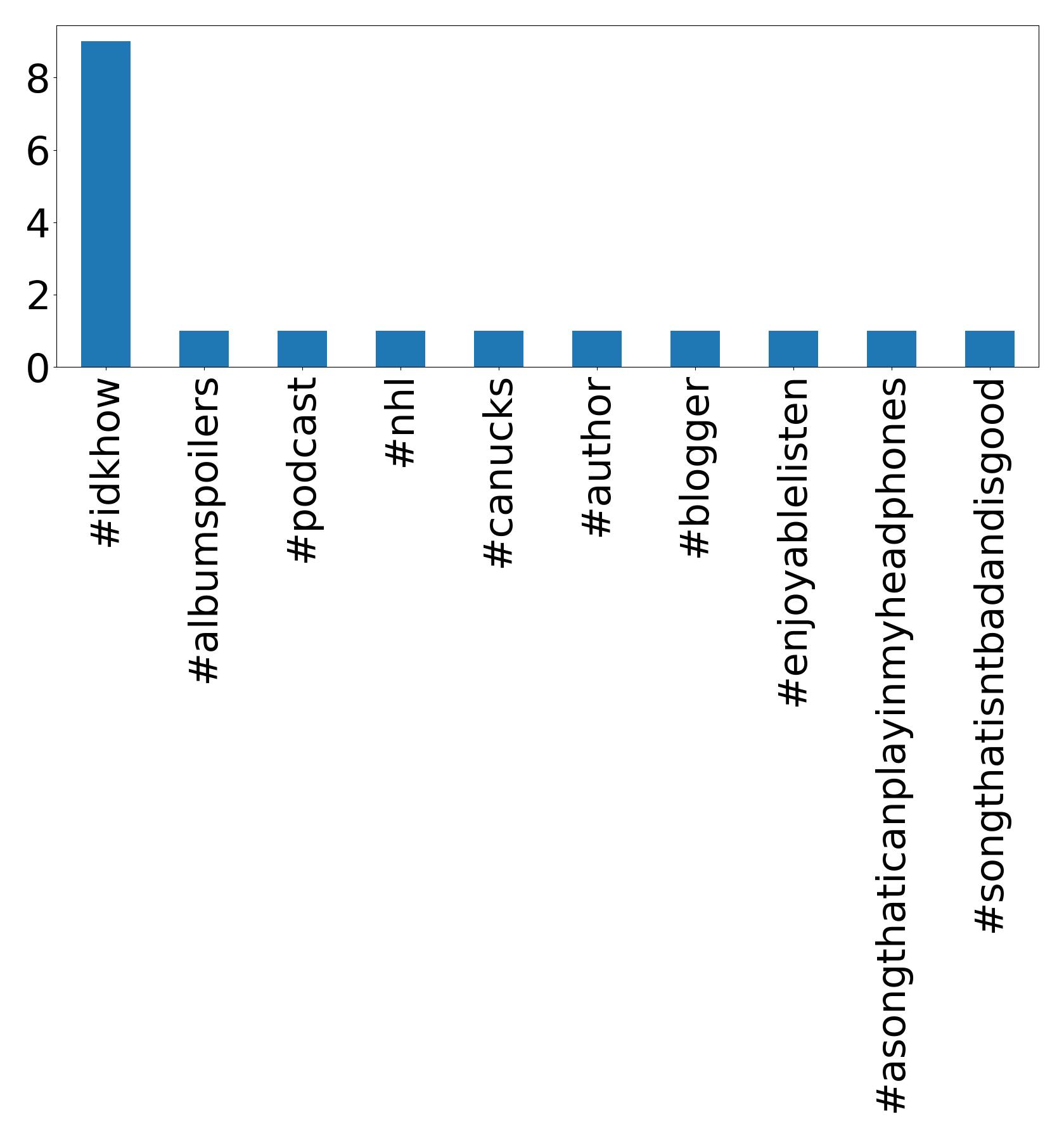 Top 10 mentions
| Mention | Count |
| --- | --- |
| @idkhow | 226 |
| @brobecklive | 12 |
| @thenofuns | 7 |
| @dallonweekes | 6 |
| @waterparks | 4 |
| @averag_attorney | 2 |
| @halloweenlol | 2 |
| @whyidontsmilee | 2 |
| @bunniebunbunzzz | 2 |
| @joywave | 2 |
Top 10 mentions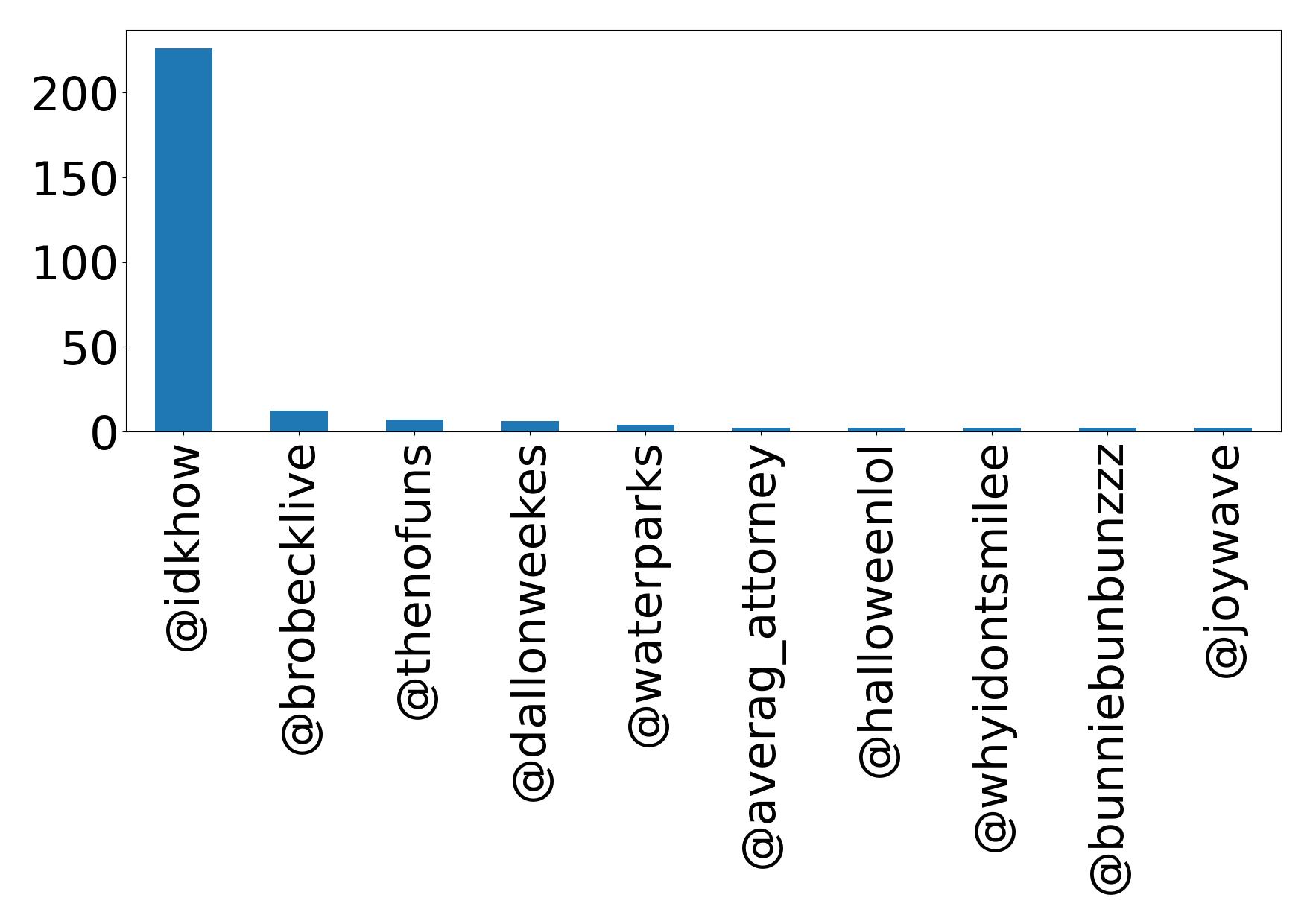 Wordcloud of Tweets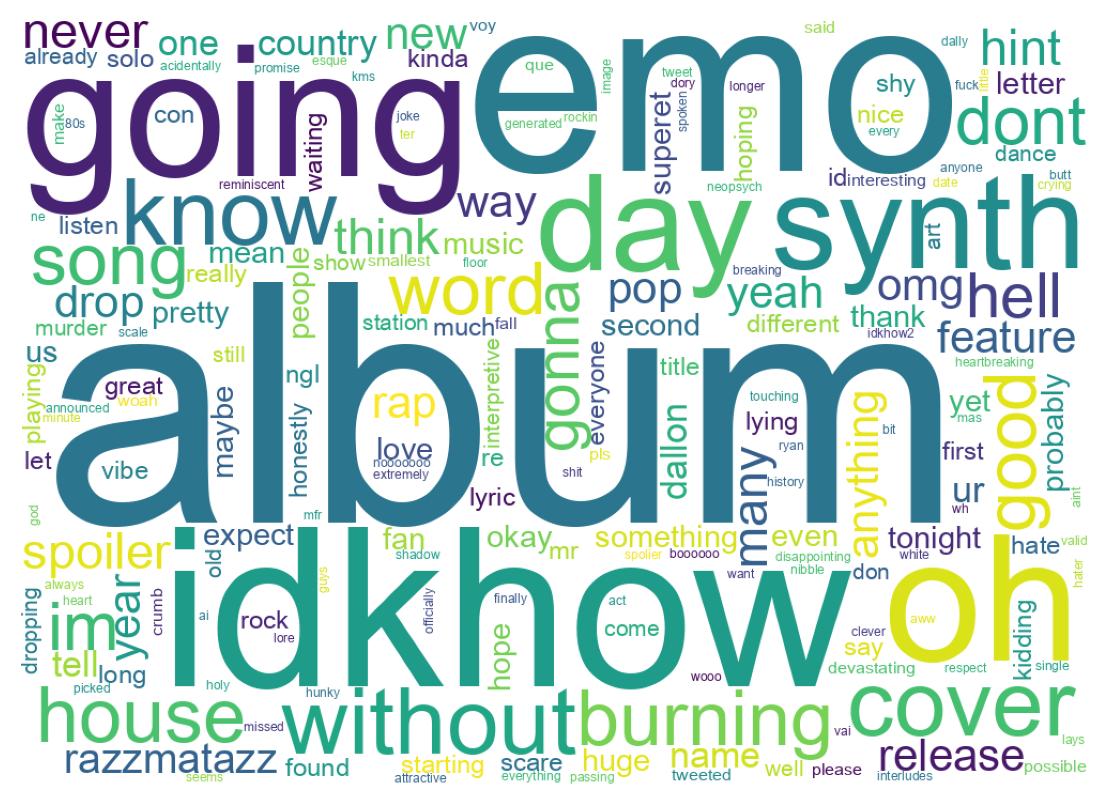 ---
Emojis
Average number of emojis used per tweet
25
Emojis used in tweets
| Emoji | Count | Emoji Text |
| --- | --- | --- |
| 😦 | 11 | frowning_face_with_open_mouth |
| 😧 | 7 | anguished_face |
| 🍅 | 4 | tomato |
| 👍 | 4 | thumbs_up |
| 😁 | 3 | beaming_face_with_smiling_eyes |
| 🔥 | 3 | fire |
| ♥ | 3 | heart_suit |
| 🤝 | 2 | handshake |
| 👀 | 2 | eyes |
| 💅🏻 | 2 | nail_polish_light_skin_tone |
Emojis groups
| Emoji Group | Count |
| --- | --- |
| Smileys & Emotion | 29 |
| People & Body | 13 |
| Activities | 5 |
| Food & Drink | 4 |
| Travel & Places | 3 |
| Objects | 2 |
| Symbols | 1 |