Tweets Analysis - Keyword: @GustavoMinerva
Total number of tweets analysed
1,468
Earliest tweet was on
2023-03-21
Latest tweet was on
2023-03-30
Average age of authors' accounts
6 years
---
Summarization
The tweets involve interactions and discussions among various League of Legends players, specifically focusing on scrimmages between teams and upcoming matches. There are mentions of specific players such as GustavoMinerva, baianolol1, esACarry, and mylonzete, as well as references to rivalries and potential outcomes of matches. There is also mention of a potential livestream and a joking tone throughout the tweets.
Topic Modeling
Professional gaming and esports
Comraderie among gamers and teams
League of Legends gameplay
Anticipation and excitement for upcoming matches and broadcasts
Joking and banter among players and fans
Emotional Analysis
The tweets express a range of emotions, such as admiration, happiness, excitement, sarcasm, competitive spirit, and humor. The users express their appreciation for playing with and against respected players, their enjoyment of scrimmages and games, their anticipation for a match, their confidence in their experience, and their support for their teammates and friends. There are also some playful jabs and jokes among the users. Overall, the emotions conveyed are positive, friendly, and competitive.
Trend Analysis
Scrimming and playing matches with other players and teams, including praise and gratitude for the experience.
Announcing and hyping up a specific match between two teams, including speculation about outcomes and potential new developments.
Trash talk and joking banter between players and fans.
Discussion of League of Legends strategy and gameplay, including champion picks and roles.
Expressing support for specific players and teams, including hopes for future success and recognition.
---
Types of Tweets
Number of Retweets
52
Percentage of total tweets
3%
Number of Original tweets
168
Percentage of total tweets
11%
Number of tweets that contain Mentions
1,468
Percentage of total tweets
100%
Number of tweets that were Replies
1,237
Percentage of total tweets
84%
Number of tweets that were Quotes
15
Percentage of total tweets
1%
Number of tweets that contain Hashtags
51
Percentage of total tweets
3%
---
Top 5 devices used to tweet
| Source | Count |
| --- | --- |
| Twitter for Android | 685 |
| Twitter Web App | 555 |
| Twitter for iPhone | 222 |
| TweetDeck | 3 |
| TweetDeck Web App | 3 |
What devices were used to tweet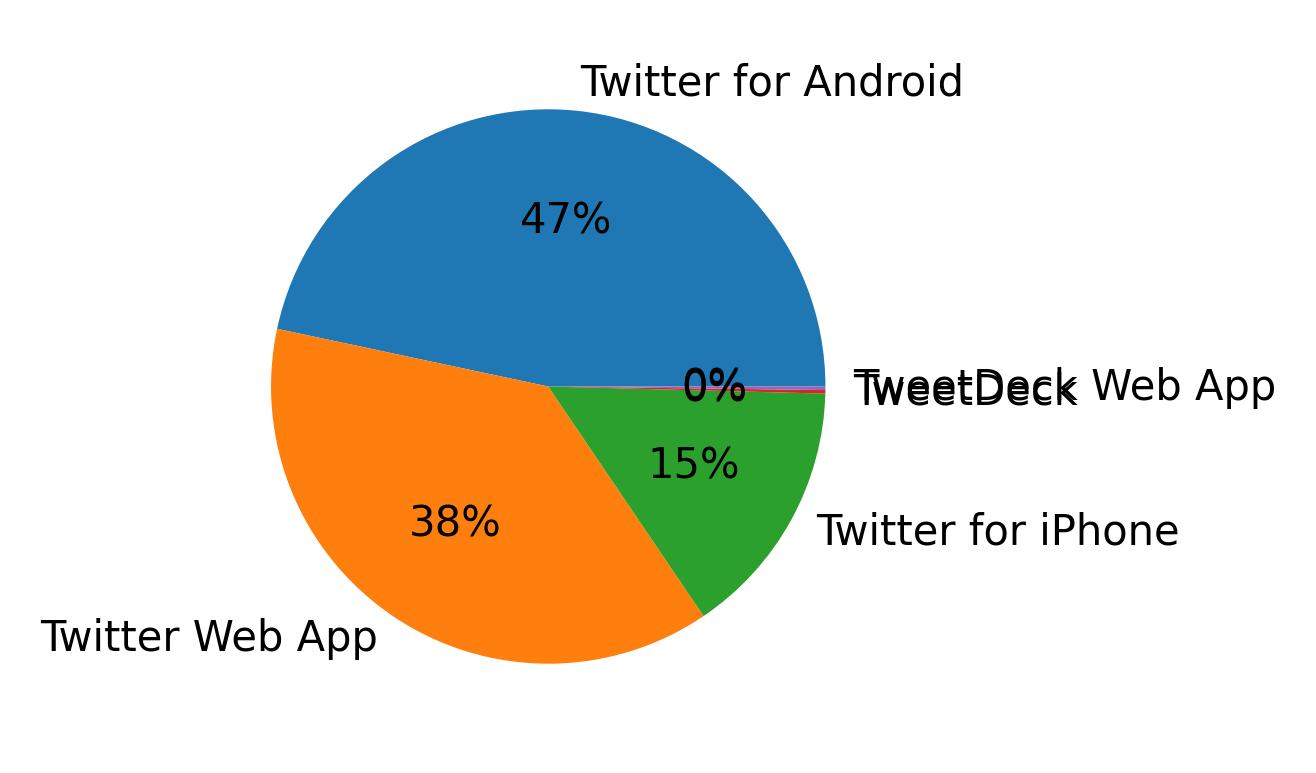 ---
Top 10 accounts with highest followers count
| Username | Name | Bio | Followers count |
| --- | --- | --- | --- |
| baianolol1 | Baiano | Fazendo história mais uma vez em 2023... 😎🙏 @Twitch @rivalryLoLBR 🔥 contato: comercial@omeletecompany.com | 418,475 |
| mylonzete | Matheus Borges | tricampeão brasileiro aposentado | @ilhadaslendas | @rivalrylolbr | https://t.co/bCalQG2gJw | contato.mylon@gmail.com | 387,348 |
| esACarry | Esinha | • @Rivalrylolbr @ilhadaslendas • Stream: https://t.co/2OTJFPDHdn • Contato comercial: esacarrycontato@gmail.com | 243,448 |
| TobocoTV | Toboco | Pai da Malu 👶🏻 / Marido da @tamusinha / Narrador e Apresentador de eSports / Criador da @ToboCopa / Influenciador da @RedragonBR e @Rivalrylolbr | 196,482 |
| dudstheboy | DUDAO MALTRATA | 🇭🇺 ad for @kabumesports #goKABUM CONTATO: dudstheboylol@hotmail.com | 130,928 |
| DjokoLoL | Thiago "Djoko" Maia | League of Legends Coach | Youtuber 🖥️ https://t.co/gn2CYizmBg 📩 djokocomercial@gmail.com Mídias: @agenciaceleste | 109,147 |
| ericat_lol | Eric Teixeira 🦊 | CEO & Owner @maisesportsbr; @Rivalrylolbr Partner; Business: eric@maisesports.com.br Instagram: https://t.co/xOLHTHVfEc | 108,247 |
| brucerlol | insta: brucerlol | Professional video gamer player @ilhadaslendas @Rivalrylolbr @tipspacebr https://t.co/onahYx7JRU BH é nois Contact: brunoblue007@gmail.com @oimariq ♥ | 101,977 |
| Absoluttlol | 🐐 Absolut 🐐 | ADC, 22y 🏆 ♥RedBert♥ @larissastangler♥ partner: @bcgamebrasil 📧: absolut@kr3w.gg 📺: https://t.co/hfrx22tuCz 📺: https://t.co/No2tcR4fTy | 73,985 |
| ilhadaslendas | Ilha das Lendas 🏝️ | TUDO sobre o cenário e sobre as Lendas! | Lendas: @baianolol1 @esacarry @mylonzete @brucerlol @GustavoMinerva @jimelol1 | ✉️ comercial@omeletecompany.com | 65,120 |
Top 10 accounts with highest friends count
| Username | Name | Bio | Followers count |
| --- | --- | --- | --- |
| Tsukuyomiru | 𖥻 𝒋𝒐𝒂𝒐 | ▭⠀ 🥢⠀꩜⠀ 𝚋𝚎𝚜𝚝 𝗯𝗼𝘆⠀|⠀ 🌐 . . . 𝗧𝗛𝗜𝗡𝗞𝗜𝗡𝗚 𝗔𝗕𝗢𝗨𝗧 らしいりますか すべての中で 𝑶𝑻𝑻𝑶 𝑨𝑰 とってすべて :𝗗 🐋 | 7,543 |
| lipebxd | LLLipe jurídico jelly. | @loudgg • @saopaulofc • @vaLLLorant | 5,543 |
| ericat_lol | Eric Teixeira 🦊 | CEO & Owner @maisesportsbr; @Rivalrylolbr Partner; Business: eric@maisesports.com.br Instagram: https://t.co/xOLHTHVfEc | 5,251 |
| bremrqs | bm! 777 💢 | Vasco da Gama ❤️ Pretos no topo sempre ! | 4,994 |
| vic02734581 | joãozinho futuro médico | PAU NO CU DA MILITÂNCIA SELETIVA | 4,986 |
| targagaryen | guilhermé | he ate my heart. fan account. | 4,247 |
| BTXTS21 | ⭐️ | no | 3,425 |
| Lyyynx__ | A Lynx da matilha 🐺 | 🌑 ela/ele 🏳️‍⚧️, torcedora da @REDCanids, comunista em formação e jurídico de @felipeboal | 3,268 |
| Muriloxau | Murilo Pereiraᶜʳᶠ | Estudante de Analise e Desenvolvimento de Sistemas // Vamos ser campeão vamos @Flamengo ⚽️ ⚫️🔴⚫️🔴 | 3,175 |
| Clebolinhor | RED Clebs | Miguxa: @sweatievante Cristão 22 anos | 3,025 |
Most active users
| Username | Bio | Number of tweets |
| --- | --- | --- |
| bulechalol | 19y Paraiba | 21 |
| ilhadaslendas | TUDO sobre o cenário e sobre as Lendas! | Lendas: @baianolol1 @esacarry @mylonzete @brucerlol @GustavoMinerva @jimelol1 | ✉️ comercial@omeletecompany.com | 14 |
| nvpegui | 🎥 Editor | @cortesdobaiano | @ilhadaslendas | guilherme.henrique@omeletecompany.com | 13 |
| gstv_mnzs | Acha que sabe do que fala em: https://t.co/VuUW0IZdkL / https://t.co/JjtkQzSYLT // cri du coeur | 9 |
| MemekCardoso | NUNCA DESAFIE O REI, ELE NUNCA ESTA MORTO! ⚪👑⚪ #HalaMadrid #ObrigadoMalvadeza | 8 |
| QueenOfTheCaos | 🔦 | 8 |
| zNiCoLoFF | | 🙏 Producer at @baianolol1 | 🙏 Brodcast Director at @ilhadaslendas | 📧 pedro.nicoloff@omeletecompany.com 🐓 BH 🛬 SP | 7 |
| tatahsereia | 27y ✨ wakanda forever 🖤 jurídico do @ilhadaslendas | apaixonada pela @rihanna @baianolol1 e @paingamingbr 🤍 | 6 |
| brucerlol | Professional video gamer player @ilhadaslendas @Rivalrylolbr @tipspacebr https://t.co/onahYx7JRU BH é nois Contact: brunoblue007@gmail.com @oimariq ♥ | 6 |
| henriquelol_ | 20 yrs | 5 |
---
Tweets per day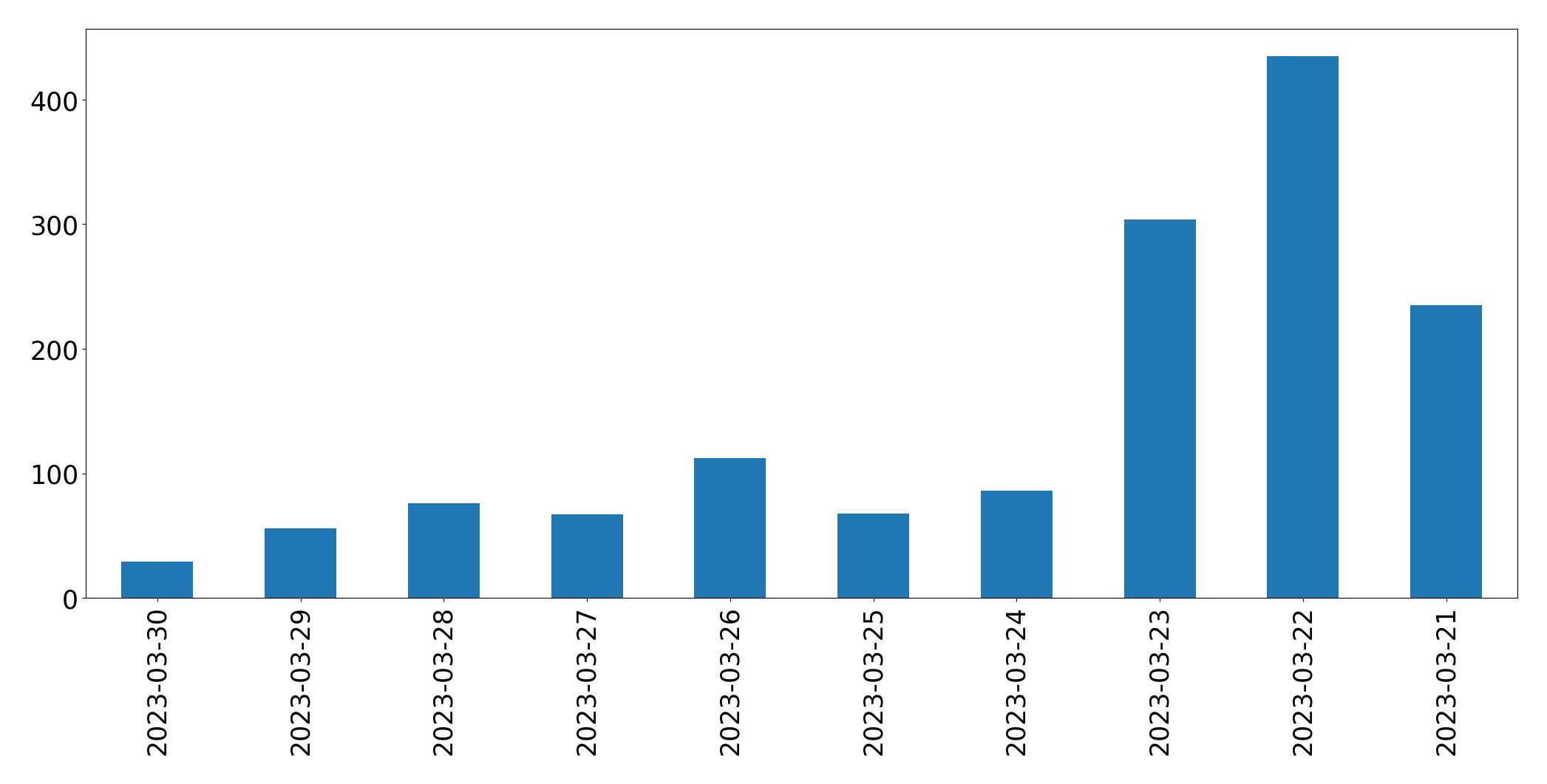 ---
Top 10 tweets with highest Retweet count
| ID | Text | Retweet count |
| --- | --- | --- |
| 1638333708481470478 | Pode vir absolut com seus imports e proplayers, eu acredito na experiência. O INSS muda um homem. #ilhadaslendas @ilhadaslendas @baianolol1 @mylonzete @brucerlol @GustavoMinerva @esACarry @zNiCoLoFF https://t.co/Fjdtnx2Yu9 | 25 |
| 1638718466793394176 | Falando sério agora... Foi uma honra jogar com e contra esses caras que eu admiro a tantos anos, tirando o slezzy, é claro.Tô muito feliz que consegui mostrar meu jogo, ggwp. 🫡 @ilhadaslendas @Absoluttlol @baianolol1 @mylonzete @jeanmag0 @Hugatolol1 @esACarry @GustavoMinerva https://t.co/cHslwg8sKc | 22 |
| 1638319478818721795 | @baianolol1 @esACarry @GustavoMinerva @mylonzete @brucerlol @Absoluttlol @DjokoLoL ILHA DAS LENDAS 🆚 RAVE DOS BAGRES - 22/03, 18h IDL 🏝️: ⚔️@mylonzete 🌲@GustavoMinerva 🧙‍♂️@brucerlol 🔫@esACarry 🛡️@baianolol1 RDB 🎣: ⚔️@slezzyn 🌲@Hugatolol1 🧙‍♂️@jeanmag0 🔫@Absoluttlol 🛡️@bulechalol | 15 |
| 1638717821759918080 | @GustavoMinerva @Hugatolol1 https://t.co/UgbN1TdnLg | 15 |
| 1640537693024133123 | vlw rapaziada do @ilhadaslendas @baianolol1 @esACarry @brucerlol @DjokoLoL @GustavoMinerva gostei mt da scrimzinha <3 deu pra dar uma brincada | 7 |
| 1638317135700041728 | @baianolol1 @esACarry @GustavoMinerva @mylonzete @brucerlol @Absoluttlol @DjokoLoL EM BREVE MAIS INFORMAÇÕES! Temos umas novidades ai pra essa partida... AMANHÃ, 22/03, ÀS 18H VAI TÁ ROLANDO A TRANSMISSÃO! | 5 |
| 1638234774304071699 | hoje eu acordei com saudade de treinar o @GustavoMinerva . Que fase. | 4 |
| 1641171876255879168 | Uma honra jogar contra vcs guys, obrigado pelo treino, tmj. @baianolol1 @GustavoMinerva @esACarry @mylonzete @brucerlol https://t.co/FbpyNDyS8Q | 4 |
| 1641167154153156614 | vlw pelos games hoje, satisfação total @baianolol1 @GustavoMinerva @esACarry @mylonzete @brucerlol 🥳🥳 https://t.co/609uXn82es | 4 |
| 1640094882273304577 | @ilhadaslendas @baianolol1 @mylonzete @GustavoMinerva @esACarry todos canalhas | 4 |
Top 10 tweets with highest Like count
| ID | Text | Like count |
| --- | --- | --- |
| 1638717821759918080 | @GustavoMinerva @Hugatolol1 https://t.co/UgbN1TdnLg | 1699 |
| 1638718466793394176 | Falando sério agora... Foi uma honra jogar com e contra esses caras que eu admiro a tantos anos, tirando o slezzy, é claro.Tô muito feliz que consegui mostrar meu jogo, ggwp. 🫡 @ilhadaslendas @Absoluttlol @baianolol1 @mylonzete @jeanmag0 @Hugatolol1 @esACarry @GustavoMinerva https://t.co/cHslwg8sKc | 1415 |
| 1640537693024133123 | vlw rapaziada do @ilhadaslendas @baianolol1 @esACarry @brucerlol @DjokoLoL @GustavoMinerva gostei mt da scrimzinha <3 deu pra dar uma brincada | 1399 |
| 1638234774304071699 | hoje eu acordei com saudade de treinar o @GustavoMinerva . Que fase. | 846 |
| 1638319478818721795 | @baianolol1 @esACarry @GustavoMinerva @mylonzete @brucerlol @Absoluttlol @DjokoLoL ILHA DAS LENDAS 🆚 RAVE DOS BAGRES - 22/03, 18h IDL 🏝️: ⚔️@mylonzete 🌲@GustavoMinerva 🧙‍♂️@brucerlol 🔫@esACarry 🛡️@baianolol1 RDB 🎣: ⚔️@slezzyn 🌲@Hugatolol1 🧙‍♂️@jeanmag0 🔫@Absoluttlol 🛡️@bulechalol | 774 |
| 1638318915267731458 | @ilhadaslendas @baianolol1 @esACarry @GustavoMinerva @mylonzete @brucerlol @Absoluttlol @DjokoLoL Rapaz, será que vai ter uma narração a altura do confronto? 🤔 | 770 |
| 1638317135700041728 | @baianolol1 @esACarry @GustavoMinerva @mylonzete @brucerlol @Absoluttlol @DjokoLoL EM BREVE MAIS INFORMAÇÕES! Temos umas novidades ai pra essa partida... AMANHÃ, 22/03, ÀS 18H VAI TÁ ROLANDO A TRANSMISSÃO! | 731 |
| 1641167154153156614 | vlw pelos games hoje, satisfação total @baianolol1 @GustavoMinerva @esACarry @mylonzete @brucerlol 🥳🥳 https://t.co/609uXn82es | 684 |
| 1638333708481470478 | Pode vir absolut com seus imports e proplayers, eu acredito na experiência. O INSS muda um homem. #ilhadaslendas @ilhadaslendas @baianolol1 @mylonzete @brucerlol @GustavoMinerva @esACarry @zNiCoLoFF https://t.co/Fjdtnx2Yu9 | 580 |
| 1638320097558134784 | @TobocoTV @baianolol1 @esACarry @GustavoMinerva @mylonzete @brucerlol @Absoluttlol @DjokoLoL tamo querendo... | 476 |
Top 3 Languages Used In Tweets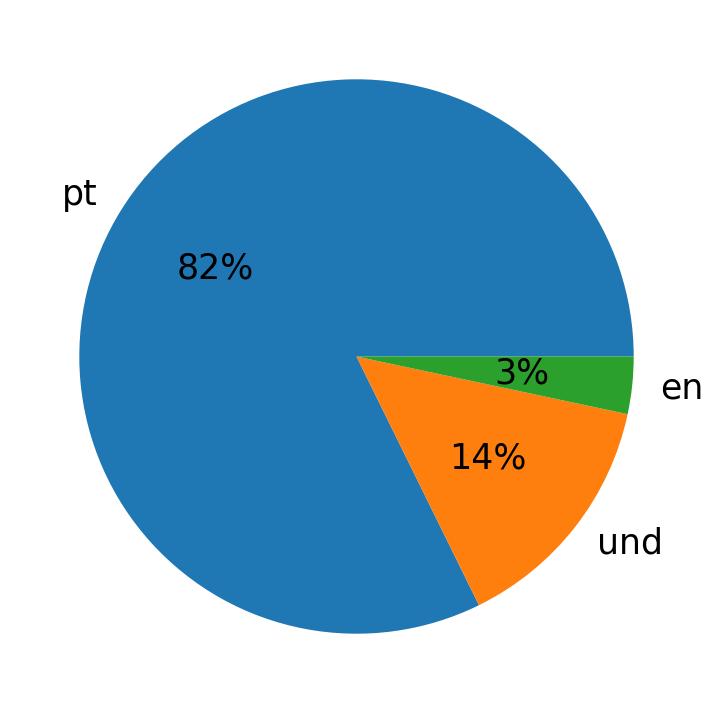 ---
Top 10 Hashtags used
| Hashtag | Count |
| --- | --- |
| #ilhadaslendas | 34 |
| #cblol | 6 |
| #golos | 4 |
| #gopain | 3 |
| #ravedosbagres | 2 |
| #rangernation | 1 |
| #cbloldiff | 1 |
| #informação | 1 |
| #gored | 1 |
| #sothis | 1 |
Top 10 Hashtags Used In Tweets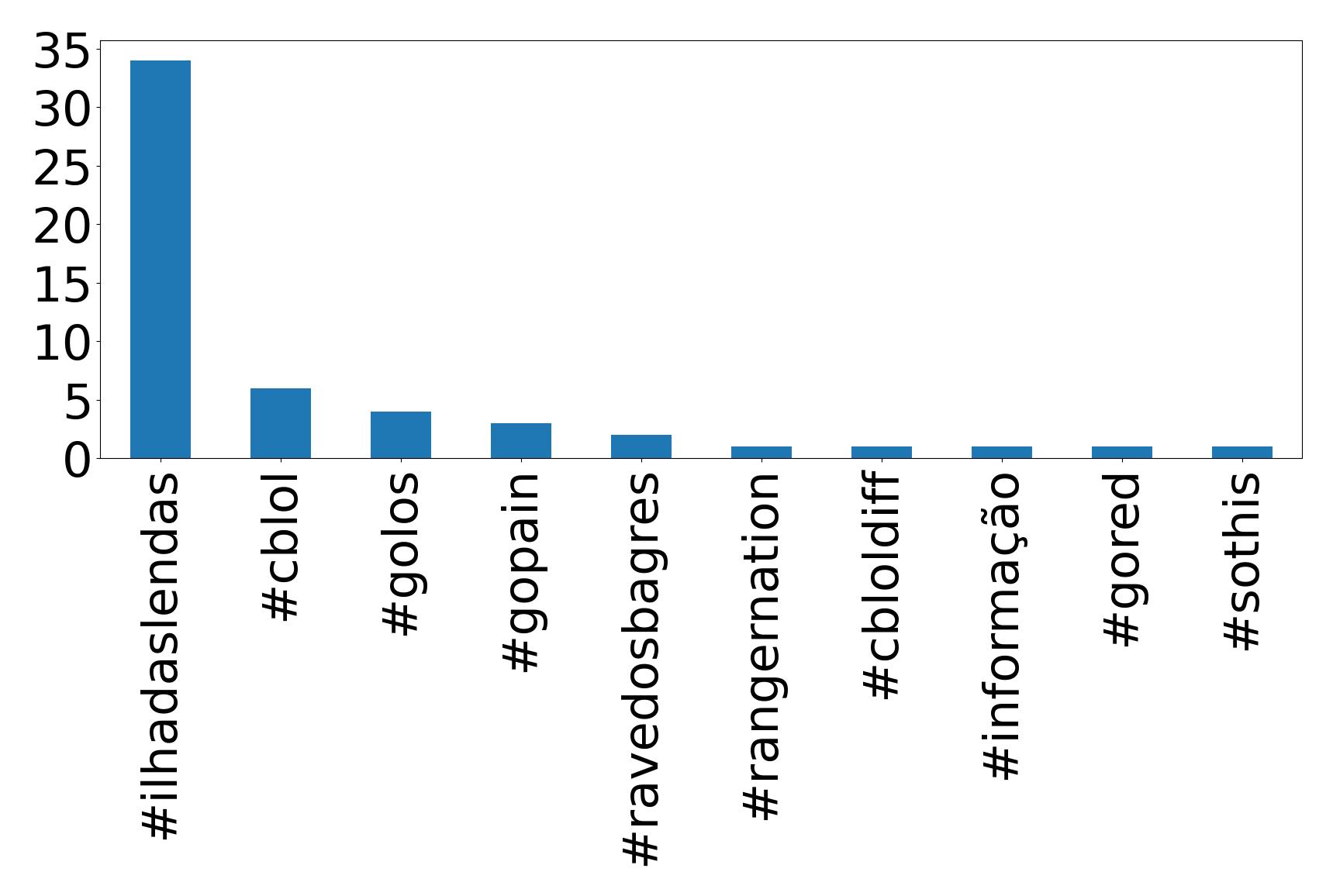 Top 10 mentions
| Mention | Count |
| --- | --- |
| @gustavominerva | 1482 |
| @ilhadaslendas | 927 |
| @baianolol1 | 888 |
| @esacarry | 851 |
| @mylonzete | 808 |
| @brucerlol | 651 |
| @absoluttlol | 558 |
| @djokolol | 553 |
| @hugatolol1 | 332 |
| @jeanmag0 | 143 |
Top 10 mentions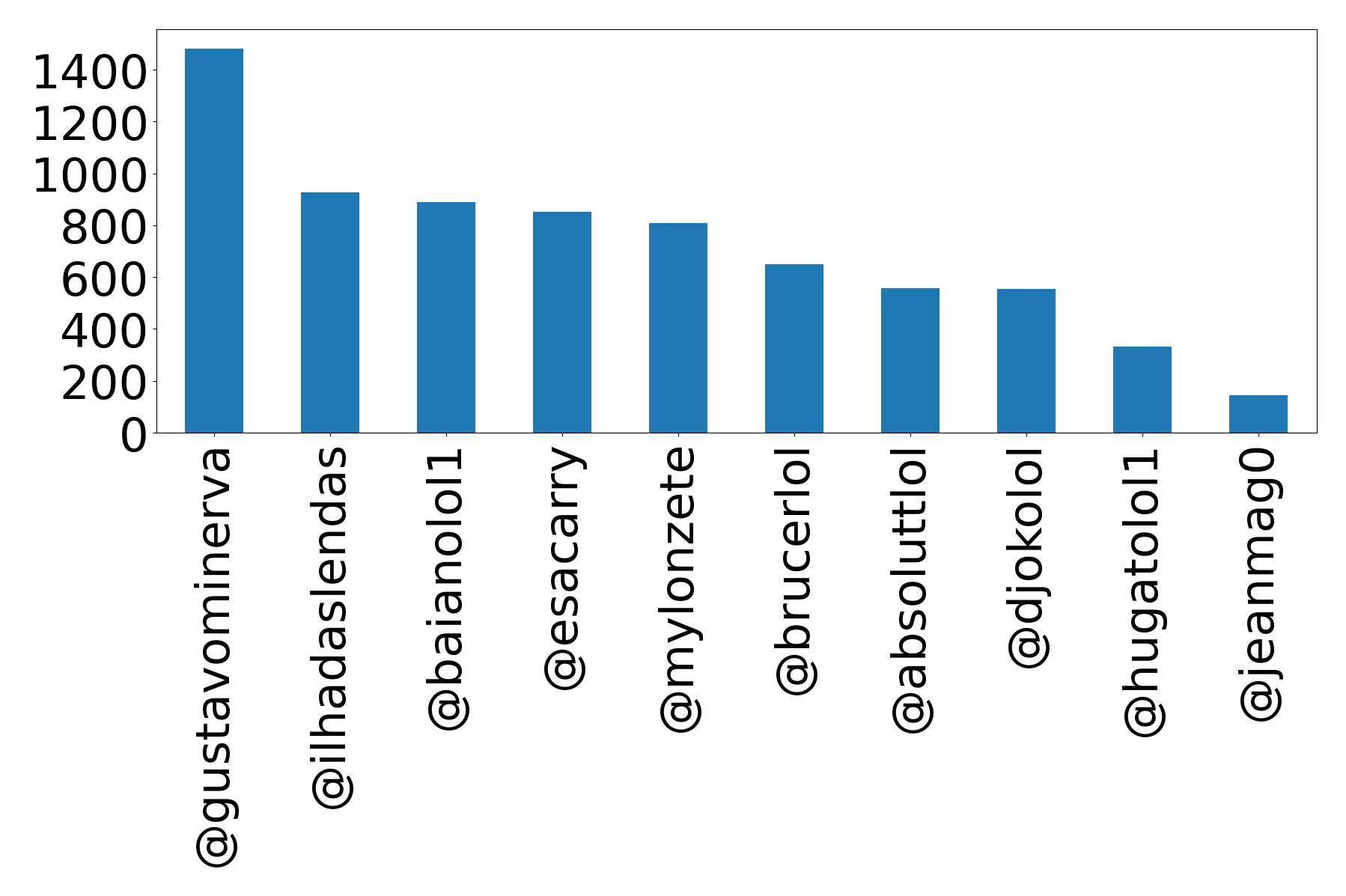 Wordcloud of Tweets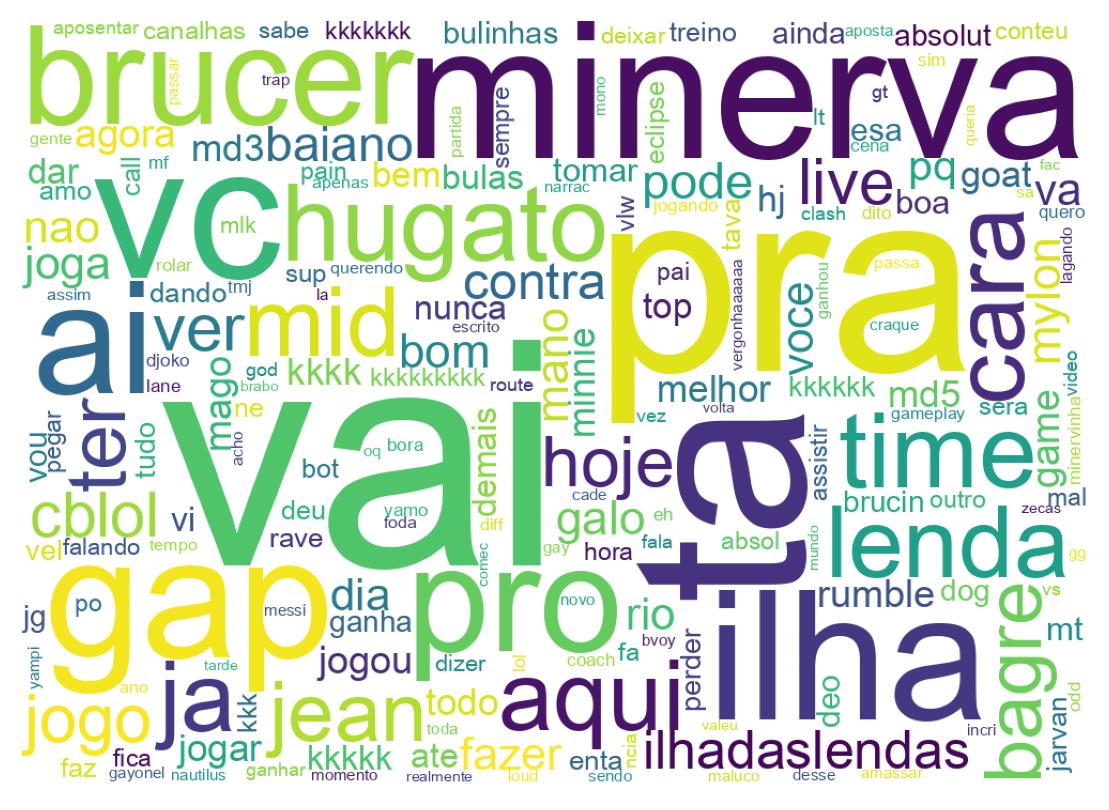 ---
Emojis
Average number of emojis used per tweet
18
Emojis used in tweets
| Emoji | Count | Emoji Text |
| --- | --- | --- |
| 😂 | 24 | face_with_tears_of_joy |
| 😭 | 23 | loudly_crying_face |
| 🙏 | 15 | folded_hands |
| 🤣 | 14 | rolling_on_the_floor_laughing |
| 🔥 | 14 | fire |
| ❤️ | 12 | red_heart |
| 🐐 | 9 | goat |
| 🎣 | 8 | fishing_pole |
| 😍 | 7 | smiling_face_with_heart-eyes |
| 🖕 | 5 | middle_finger |
Emojis groups
| Emoji Group | Count |
| --- | --- |
| Smileys & Emotion | 134 |
| People & Body | 56 |
| Travel & Places | 20 |
| Animals & Nature | 18 |
| Activities | 15 |
| Objects | 15 |
| Food & Drink | 5 |
| Flags | 3 |
| Symbols | 2 |