Tweets Analysis - Keyword: @Graser
Total number of tweets analysed
3
Earliest tweet was on
2023-03-24
Latest tweet was on
2023-03-27
Average age of authors' accounts
5 years
---
Summarization
The tweets express admiration and a desire for collaboration between various YouTubers, including Graser, EmOrSomething, Zagmania, IdleHeroesTT, and Thinknoodles. The tweets express nostalgia for watching their videos in the past and a hope for a future collaboration.
Topic Modeling
Requests for collaboration between content creators (@Thinknoodles and @Graser)
Expressing fondness/admiration for content creators (@Graser)
Comparing oneself to a content creator's personality (@EmOrSomething and @Graser)
Mentions of a game (@IdleHeroesTT)
Nostalgia for past experiences related to content creators (@Thinknoodles and @Graser)
Emotional Analysis
The tweets express admiration, nostalgia, and a desire for a collaboration between the users mentioned. The users express strong emotions related to their past experiences watching these YouTubers and their desire for the YouTubers to collaborate again. There is also an expression of identity with one of the YouTubers mentioned, as well as a desire to connect with others who feel similarly.
Trend Analysis
Social media interaction between fans and content creators
Fandom and nostalgia for past collaborations
Mention of specific content creators (@Graser, @Thinknoodles)
Requests for collaborations and reunions
Expressing happiness and joy related to content and fandom
---
Types of Tweets
Number of Retweets
0
Percentage of total tweets
0%
Number of Original tweets
1
Percentage of total tweets
33%
Number of tweets that contain Mentions
3
Percentage of total tweets
100%
Number of tweets that were Replies
2
Percentage of total tweets
66%
Number of tweets that were Quotes
0
Percentage of total tweets
0%
Number of tweets that contain Hashtags
0
Percentage of total tweets
0%
---
Top 5 devices used to tweet
| Source | Count |
| --- | --- |
| Twitter for iPhone | 3 |
What devices were used to tweet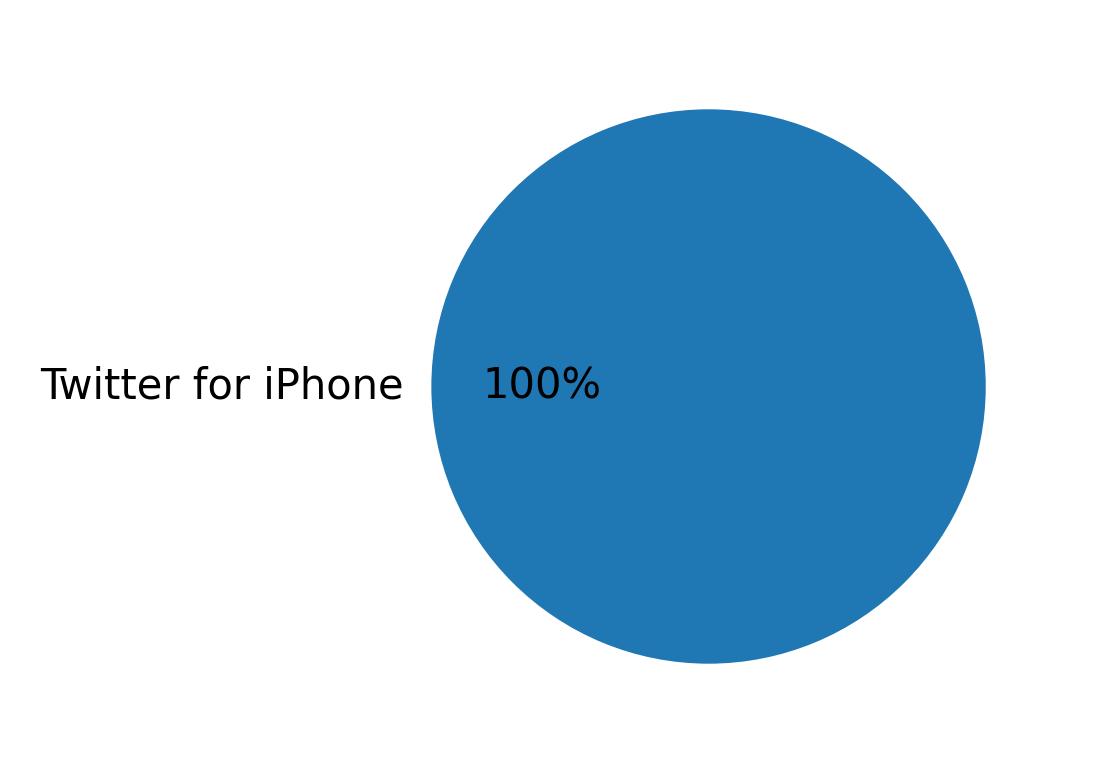 ---
Top 10 accounts with highest followers count
| Username | Name | Bio | Followers count |
| --- | --- | --- | --- |
| thotonetomahawk | erica // graser | (fan account) 99% of my tweets are about that silly little robot named graser https://t.co/7xWzB0Lnfr | 1,076 |
| adam_hallll | Adam Hall | - | 3 |
| zach_attach2222 | Zachariah Vieages | - | 2 |
Top 10 accounts with highest friends count
| Username | Name | Bio | Followers count |
| --- | --- | --- | --- |
| thotonetomahawk | erica // graser | (fan account) 99% of my tweets are about that silly little robot named graser https://t.co/7xWzB0Lnfr | 1,256 |
| adam_hallll | Adam Hall | - | 22 |
| zach_attach2222 | Zachariah Vieages | - | 12 |
Most active users
| Username | Bio | Number of tweets |
| --- | --- | --- |
| adam_hallll | - | 1 |
| thotonetomahawk | (fan account) 99% of my tweets are about that silly little robot named graser https://t.co/7xWzB0Lnfr | 1 |
| zach_attach2222 | - | 1 |
---
Tweets per day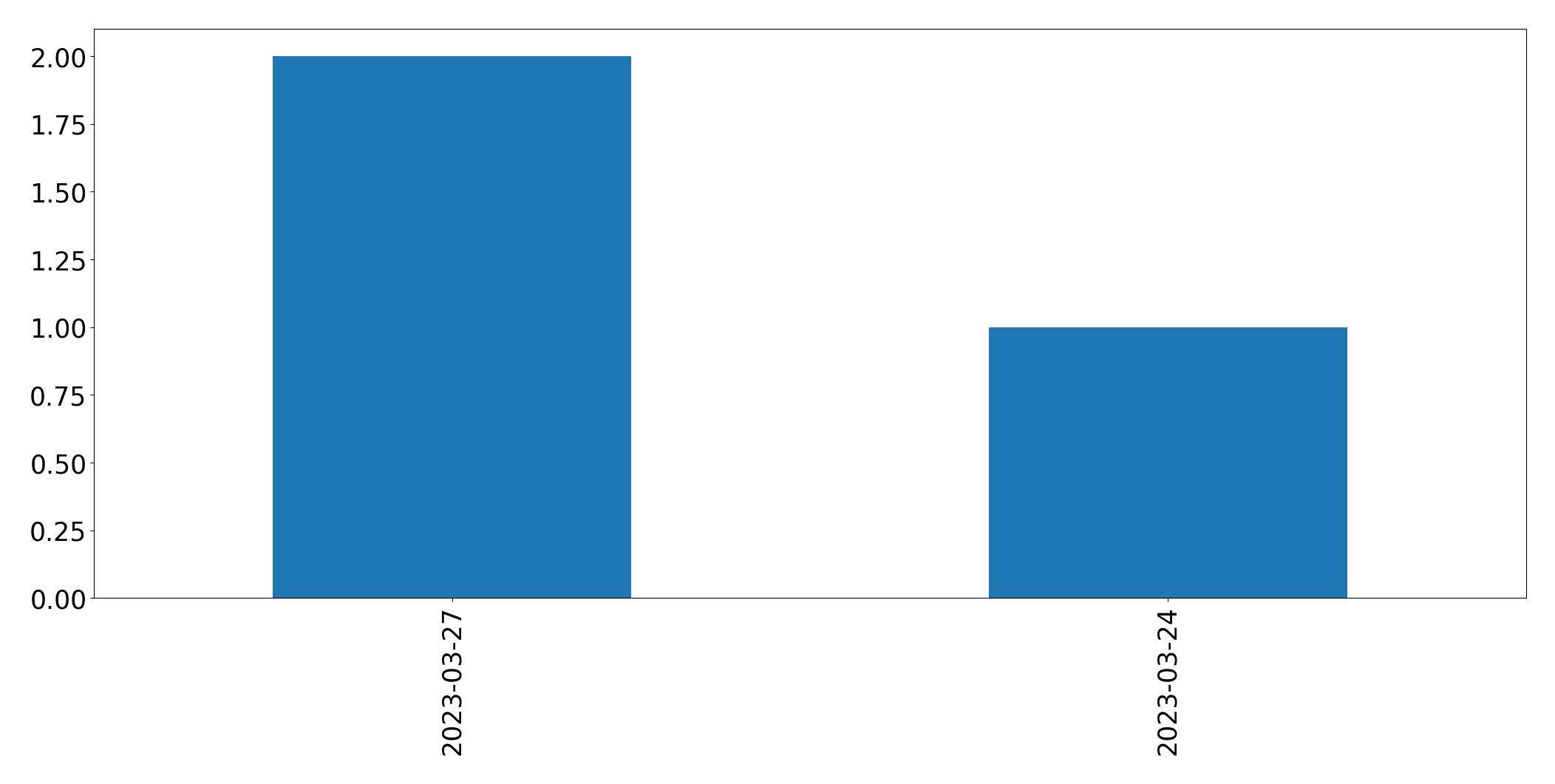 ---
Top 10 tweets with highest Retweet count
| ID | Text | Retweet count |
| --- | --- | --- |
| 1640471785119309824 | @Zagmania_ @IdleHeroesTT @Graser | 0 |
| 1640463118840270849 | @EmOrSomething @Graser he's so me fr | 0 |
| 1639141878539878400 | @Thinknoodles and @Graser idk how many people u get asking you this every now and then but it would make me so happy to see yall colab just at least one more time. I used to watch yalls vids all the time as a kid and yall are what made it the best ever, so just make at least one | 0 |
Top 10 tweets with highest Like count
| ID | Text | Like count |
| --- | --- | --- |
| 1640463118840270849 | @EmOrSomething @Graser he's so me fr | 1 |
| 1640471785119309824 | @Zagmania_ @IdleHeroesTT @Graser | 0 |
| 1639141878539878400 | @Thinknoodles and @Graser idk how many people u get asking you this every now and then but it would make me so happy to see yall colab just at least one more time. I used to watch yalls vids all the time as a kid and yall are what made it the best ever, so just make at least one | 0 |
Top 3 Languages Used In Tweets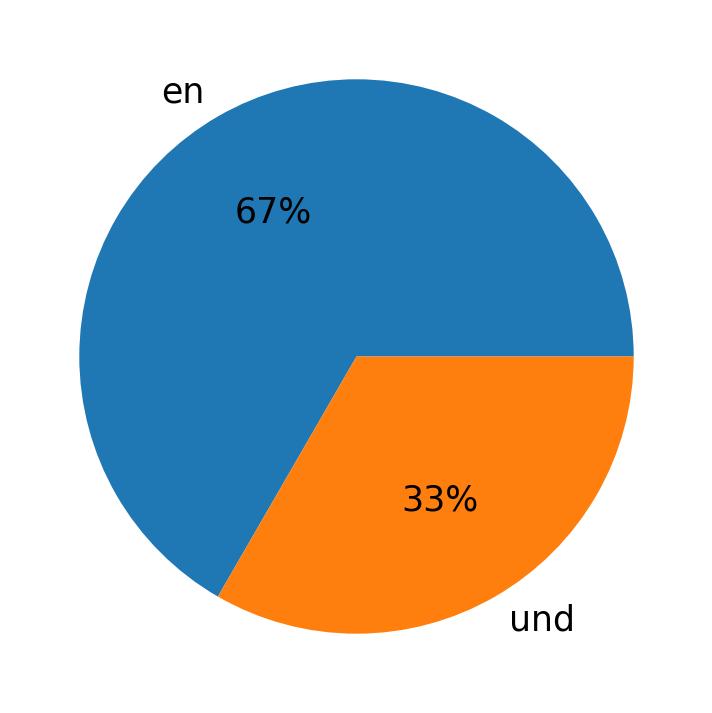 ---
Top 10 mentions
| Mention | Count |
| --- | --- |
| @graser | 3 |
| @zagmania_ | 1 |
| @idleheroestt | 1 |
| @emorsomething | 1 |
| @thinknoodles | 1 |
Top 10 mentions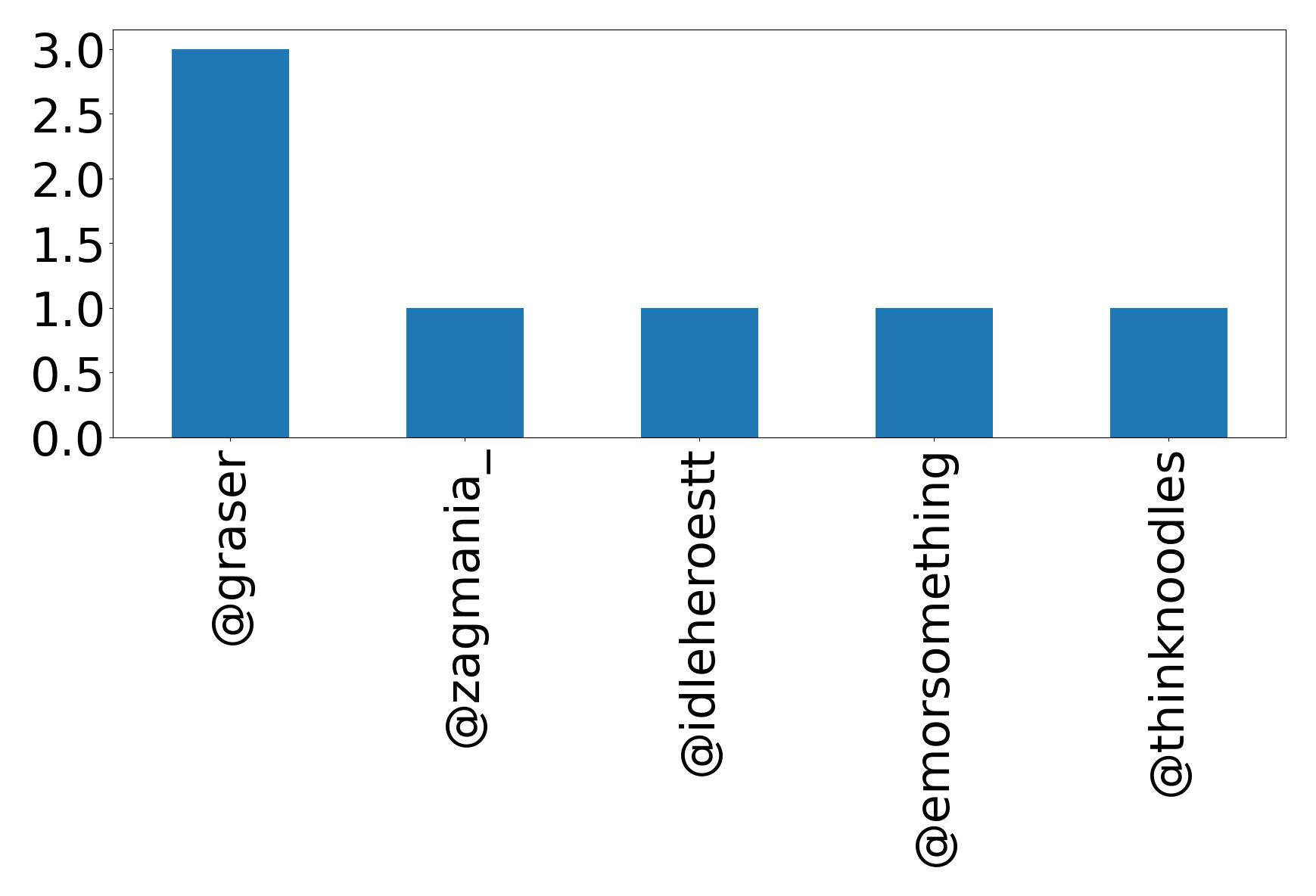 Wordcloud of Tweets