Tweets Analysis - Keyword: @gouproducciones
Total number of tweets analysed
29
Earliest tweet was on
2023-03-18
Latest tweet was on
2023-03-26
Average age of authors' accounts
7 years
---
Summarization
The tweets promote various theatrical productions, including the success of Mentiras El Musical and the addition of María León to the cast, as well as upcoming shows like Sister Act. There are also mentions of actor and comedian AlbertanoNSM, a promotion for Lagunilla mi barrio, and requests for ticket information and dynamic contests.
Topic Modeling
Musicals and Theater Productions
Cast and Production Team
Tickets and Discounts
Audience Reactions and Excitement
Possible Future Productions
Emotional Analysis
The tweets express excitement and enthusiasm for various theatrical productions, including MentirasElMusical, Lagunilla mi barrio, and SisterAct. There is congratulatory language for the success of actors and productions, and announcements of upcoming performances by Maria León. There are also requests for information and outreach regarding ticket sales and dynamic performances. Some tweets also mention specific performers and anticipate their debuts in productions. Overall, the emotions expressed are positive and supportive.
Trend Analysis
Successful productions of "Mentiras El Musical" and "Lagunilla mi barrio"
Celebrity actors joining the cast of "Oficialmentiras"
Upcoming productions by @gouproducciones and @BOBOProducciones
Desire for promotional campaigns and ticket information
Requests for productions to come to different Mexican cities
---
Types of Tweets
Number of Retweets
13
Percentage of total tweets
44%
Number of Original tweets
8
Percentage of total tweets
27%
Number of tweets that contain Mentions
29
Percentage of total tweets
100%
Number of tweets that were Replies
8
Percentage of total tweets
27%
Number of tweets that were Quotes
0
Percentage of total tweets
0%
Number of tweets that contain Hashtags
12
Percentage of total tweets
41%
---
Top 5 devices used to tweet
| Source | Count |
| --- | --- |
| Twitter for Android | 15 |
| Twitter for iPhone | 8 |
| Twitter Web App | 6 |
What devices were used to tweet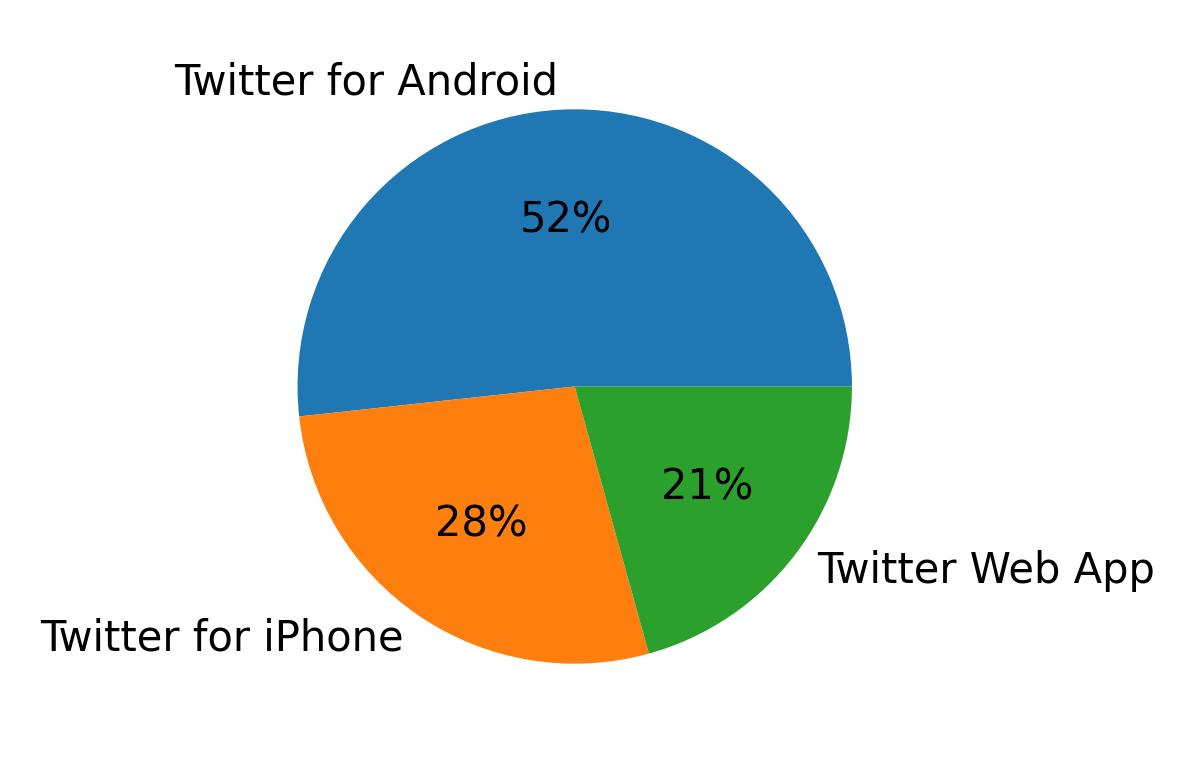 ---
Top 10 accounts with highest followers count
| Username | Name | Bio | Followers count |
| --- | --- | --- | --- |
| LagunillaMB | Lagunilla Mi Barrio | ¡Si no te ries, te hace falta barrio! Funciones Viernes 8:00 pm Sábado 7:00 pm Domingo 5:00 pm | 14,678 |
| PacoD2K | 💫✨ Franco de Isler ✨💫 | ¡🏳️‍🌈 Éste es un nuevo dia, soy un nuevo yo, pienso diferente, hablo diferente, actúo diferente, #Thalifan 😀👍 ¡Ve a los videos de @thalia Fan Account!👇👇 | 10,383 |
| CarteleraCDMX | CarteleraTeatralcdmx | La cartelera teatral de la CDMX para ti. Instagram: cartelerat_cdmx cartelerateatralcdmx@gmail.com | 6,820 |
| Oficialmentiras | Oficial_Mentiras | 🎶 Cuenta oficial de los 3 súper espectáculos favoritos del público mexicano #MentirasElMusical, #MentirasElConcierto, #MentiDrags ¡Compra ya tus 🎫! | 5,520 |
| late_produccion | La Teatrería Producciones | ... | 2,788 |
| venalteatroMX | Ven Al Teatro MX 🎭 | Te traeremos lo mejor de la cartelera Teatral en México, para apoyar y retomar el regreso al Teatro 🎭 IG: VenalteatroMX Contacto: venalteatromx@hotmail.com | 2,121 |
| TheHombreHielo | the Man of truth | I love you | 1,180 |
| _MikeVa_ | Mike Valles | 30 años de hacer TEATRO!!! Actor, productor y director de teatro! | 1,000 |
| fansdealbertano | Fans de Ariel Miramontes❤️/AlbertanoSantacruz | Club de fans de Ariel Miramontes, Albertano 😍 Únete a esta familia de #Arielovers ♥️ | 966 |
| lhescriu | L'Hospitalet escriu | Informem sobre els autors i autores de l'Hospitalet de Llobregat des de la Biblioteca Central Tecla Sala | 931 |
Top 10 accounts with highest friends count
| Username | Name | Bio | Followers count |
| --- | --- | --- | --- |
| PacoD2K | 💫✨ Franco de Isler ✨💫 | ¡🏳️‍🌈 Éste es un nuevo dia, soy un nuevo yo, pienso diferente, hablo diferente, actúo diferente, #Thalifan 😀👍 ¡Ve a los videos de @thalia Fan Account!👇👇 | 9,326 |
| berumito | Raul Berumen | Comunicólogo por la UABC, amo viajar, leer, escribir, el teatro, conciertos, museos, política y religión | 1,416 |
| CarteleraCDMX | CarteleraTeatralcdmx | La cartelera teatral de la CDMX para ti. Instagram: cartelerat_cdmx cartelerateatralcdmx@gmail.com | 1,382 |
| lhescriu | L'Hospitalet escriu | Informem sobre els autors i autores de l'Hospitalet de Llobregat des de la Biblioteca Central Tecla Sala | 776 |
| fansdealbertano | Fans de Ariel Miramontes❤️/AlbertanoSantacruz | Club de fans de Ariel Miramontes, Albertano 😍 Únete a esta familia de #Arielovers ♥️ | 617 |
| conejuscyn | cyn | Soy un conejo lindo y feliz. | 456 |
| bertfru_merman | Tabris Bert Fru (He/Him/His) | Broadway freak. Other than that, a regular human being. As normal as any theatre actor can be. Love my son, musicals, movies, great books, and @KChenoweth! | 422 |
| _MikeVa_ | Mike Valles | 30 años de hacer TEATRO!!! Actor, productor y director de teatro! | 412 |
| LagunillaMB | Lagunilla Mi Barrio | ¡Si no te ries, te hace falta barrio! Funciones Viernes 8:00 pm Sábado 7:00 pm Domingo 5:00 pm | 197 |
| luisreyes_foto | Luis Reyes Foto | Instagram:@luisreyes_foto Correo:fotorg2b@gmail.com | 181 |
Most active users
| Username | Bio | Number of tweets |
| --- | --- | --- |
| CarteleraCDMX | La cartelera teatral de la CDMX para ti. Instagram: cartelerat_cdmx cartelerateatralcdmx@gmail.com | 4 |
| fansdealbertano | Club de fans de Ariel Miramontes, Albertano 😍 Únete a esta familia de #Arielovers ♥️ | 2 |
| mayka_meza | You Only Live Once, Just do it | 2 |
| conejuscyn | Soy un conejo lindo y feliz. | 2 |
| Lauocman | - | 1 |
| leodansilrod | - | 1 |
| v89_vrv | I'm in love.... 27.01.23 | 1 |
| teatrimex | Teatrimex. Tu entrada al espectáculo. Descubre los mejores eventos en México y el mundo, tenemos grandes sorpresas. CEO Miguel Villalobos Producción utalentmx | 1 |
| michellfonsee | Arielover de corazón ❤️ | 1 |
| menadeximena | mx📍 team yiyi 💗 @ppteamlesslie mi familia @platicapolinesi 💗💜💚 los conocí el 25/Mar/2022☁️✨ | 1 |
---
Tweets per day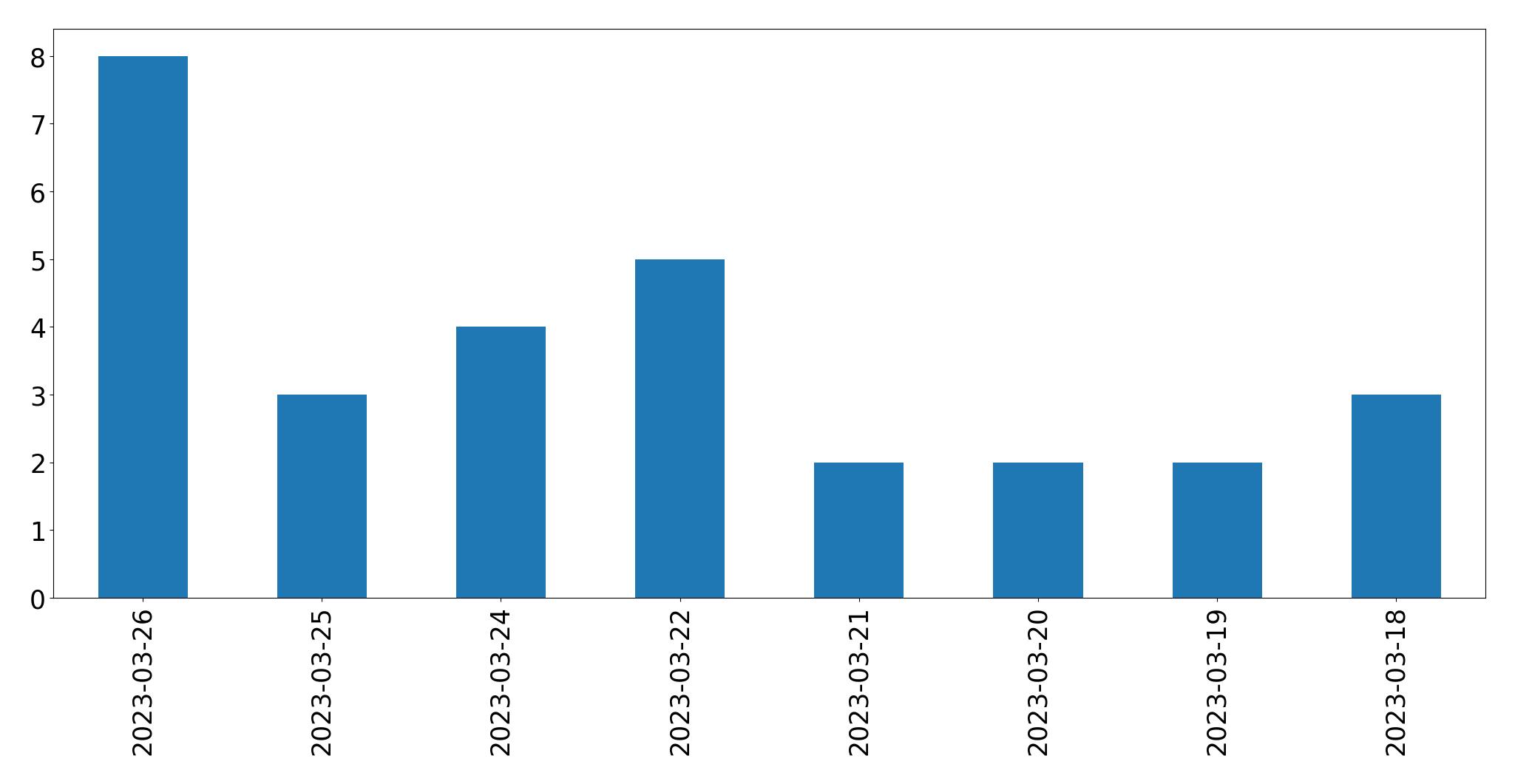 ---
Top 10 tweets with highest Retweet count
| ID | Text | Retweet count |
| --- | --- | --- |
| 1639485518055366656 | Estamos listos para celebrar 200 representaciones en #MentirasElMusical ¿Ya tienes tus boletos? Te dejamos un descuento especial: https://t.co/FRSu76cSce 🍾🎉 🗓️ Miércoles 29 de marzo, 8:00 pm. Teatro Aldama. @gouproducciones, @BOBOProduccion, @late_produccion. https://t.co/YtS0oanTzP | 5 |
| 1639083687244439557 | ¡Felicidades a @AlbertanoNSM por su triunfo en Monterrey con Lagunilla mi barrio y su debut en la selección mexicana! #AlbertanoAcevedo #Miseleccion @miseleccionmx Boletos en taquilla y @Ticketmaster_Me . . @alex_gou @gouproducciones https://t.co/tazlFAkjwS | 3 |
| 1639393402243502080 | María León se une al éxito de @Oficialmentiras Funciones de 14, 15, 21, 23 de abril, 6, 12, 27 de mayo y 2, 9 y 11 de junio. Teatro Aldama (Jose Rosas Moreno, San Rafael) Producción de @BOBOProduccion , @gouproducciones , Oscar Carnicero y José Manuel López Velarde. https://t.co/tNoiJ081Br | 2 |
| 1639817698208088064 | María León se une al éxito de @Oficialmentiras Funciones de 6, 12, 27 de mayo y 2, 9 y 11 de junio. Teatro Aldama (Jose Rosas Moreno, San Rafael) Producción de @BOBOProduccion , @gouproducciones , Oscar Carnicero y José Manuel López Velarde. https://t.co/u3h0dfypYB | 1 |
| 1639787100064169987 | @LagunillaMB @AlbertanoNSM @miseleccionmx @Ticketmaster_Me @alex_gou @gouproducciones Claro que sí, aquí en Monterrey lo queremos mucho | 0 |
| 1639786744995368961 | María León se une al éxito de @Oficialmentiras Funciones de 6, 12, 27 de mayo y 2, 9 y 11 de junio. Teatro Aldama (Jose Rosas Moreno, San Rafael) Producción de @BOBOProduccion , @gouproducciones , Oscar Carnicero y José Manuel López Velarde. https://t.co/oN5ZF4tGU1 | 0 |
| 1639786436428742659 | @LagunillaMB @AlbertanoNSM @miseleccionmx @Ticketmaster_Me @alex_gou @gouproducciones Si portereas como actúas... uff!! | 0 |
| 1638586183725850627 | @BOBOProduccion @RioRomamx @erikrubin @bennyibarra @ticketmaster_mx @Oficialmentiras @late_produccion @gouproducciones @BOBOProduccion , realiza dinámica para #MentirasElMusical en twitter por favor 😭🎭❣ | 0 |
| 1638585464100724750 | @Oficialmentiras @Ricardo_Peralta @gouproducciones @BOBOProduccion @late_produccion @Oficialmentiras @Ricardo_Peralta @venalteatroMX , hagan dinámica para #MentiDrags por favor 😭😭🎭❣🙏🏻 | 0 |
| 1638450772391100417 | Este año @alex_gou productor de #VaselinaMx @LagunillaMB producirá el musical #SisterAct aún sin fecha por definir 🇲🇽🎭 Este año pinta maravilloso para @gouproducciones quienes traen más sorpresas en sociedad con otros productores para obras de texto. https://t.co/MqMdpg0lNz | 0 |
Top 10 tweets with highest Like count
| ID | Text | Like count |
| --- | --- | --- |
| 1639485518055366656 | Estamos listos para celebrar 200 representaciones en #MentirasElMusical ¿Ya tienes tus boletos? Te dejamos un descuento especial: https://t.co/FRSu76cSce 🍾🎉 🗓️ Miércoles 29 de marzo, 8:00 pm. Teatro Aldama. @gouproducciones, @BOBOProduccion, @late_produccion. https://t.co/YtS0oanTzP | 23 |
| 1639083687244439557 | ¡Felicidades a @AlbertanoNSM por su triunfo en Monterrey con Lagunilla mi barrio y su debut en la selección mexicana! #AlbertanoAcevedo #Miseleccion @miseleccionmx Boletos en taquilla y @Ticketmaster_Me . . @alex_gou @gouproducciones https://t.co/tazlFAkjwS | 23 |
| 1639393402243502080 | María León se une al éxito de @Oficialmentiras Funciones de 14, 15, 21, 23 de abril, 6, 12, 27 de mayo y 2, 9 y 11 de junio. Teatro Aldama (Jose Rosas Moreno, San Rafael) Producción de @BOBOProduccion , @gouproducciones , Oscar Carnicero y José Manuel López Velarde. https://t.co/tNoiJ081Br | 18 |
| 1639817698208088064 | María León se une al éxito de @Oficialmentiras Funciones de 6, 12, 27 de mayo y 2, 9 y 11 de junio. Teatro Aldama (Jose Rosas Moreno, San Rafael) Producción de @BOBOProduccion , @gouproducciones , Oscar Carnicero y José Manuel López Velarde. https://t.co/u3h0dfypYB | 4 |
| 1637566363236728832 | María León se une al éxito de @Oficialmentiras Funciones de 14, 15, 21, 23 de abril, 6, 12, 27 de mayo y 2, 9 y 11 de junio. Teatro Aldama (Jose Rosas Moreno, San Rafael) Producción de @BOBOProduccion , @gouproducciones , Oscar Carnicero y José Manuel López Velarde. https://t.co/Qkbw91U7Cs | 3 |
| 1639787100064169987 | @LagunillaMB @AlbertanoNSM @miseleccionmx @Ticketmaster_Me @alex_gou @gouproducciones Claro que sí, aquí en Monterrey lo queremos mucho | 1 |
| 1639786744995368961 | María León se une al éxito de @Oficialmentiras Funciones de 6, 12, 27 de mayo y 2, 9 y 11 de junio. Teatro Aldama (Jose Rosas Moreno, San Rafael) Producción de @BOBOProduccion , @gouproducciones , Oscar Carnicero y José Manuel López Velarde. https://t.co/oN5ZF4tGU1 | 1 |
| 1638450772391100417 | Este año @alex_gou productor de #VaselinaMx @LagunillaMB producirá el musical #SisterAct aún sin fecha por definir 🇲🇽🎭 Este año pinta maravilloso para @gouproducciones quienes traen más sorpresas en sociedad con otros productores para obras de texto. https://t.co/MqMdpg0lNz | 1 |
| 1639786436428742659 | @LagunillaMB @AlbertanoNSM @miseleccionmx @Ticketmaster_Me @alex_gou @gouproducciones Si portereas como actúas... uff!! | 0 |
| 1638586183725850627 | @BOBOProduccion @RioRomamx @erikrubin @bennyibarra @ticketmaster_mx @Oficialmentiras @late_produccion @gouproducciones @BOBOProduccion , realiza dinámica para #MentirasElMusical en twitter por favor 😭🎭❣ | 0 |
Top 3 Languages Used In Tweets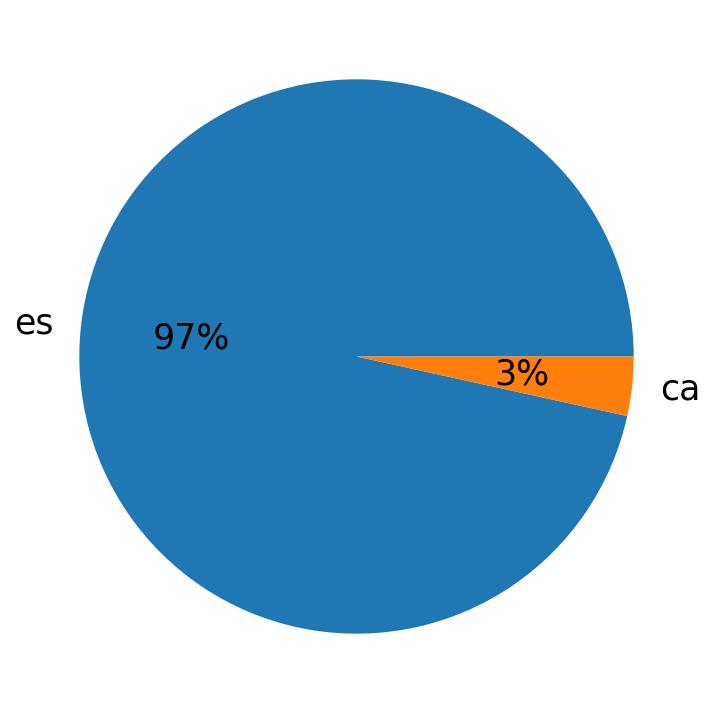 ---
Top 10 Hashtags used
| Hashtag | Count |
| --- | --- |
| #mentiraselmusical | 4 |
| #lagunillamibarrio | 3 |
| #albertanoacevedo | 2 |
| #miseleccion | 2 |
| #mentidrags | 1 |
| #vaselinamx | 1 |
| #sisteract | 1 |
| #mentiras | 1 |
| #migentebonita | 1 |
| #tesoro | 1 |
Top 10 Hashtags Used In Tweets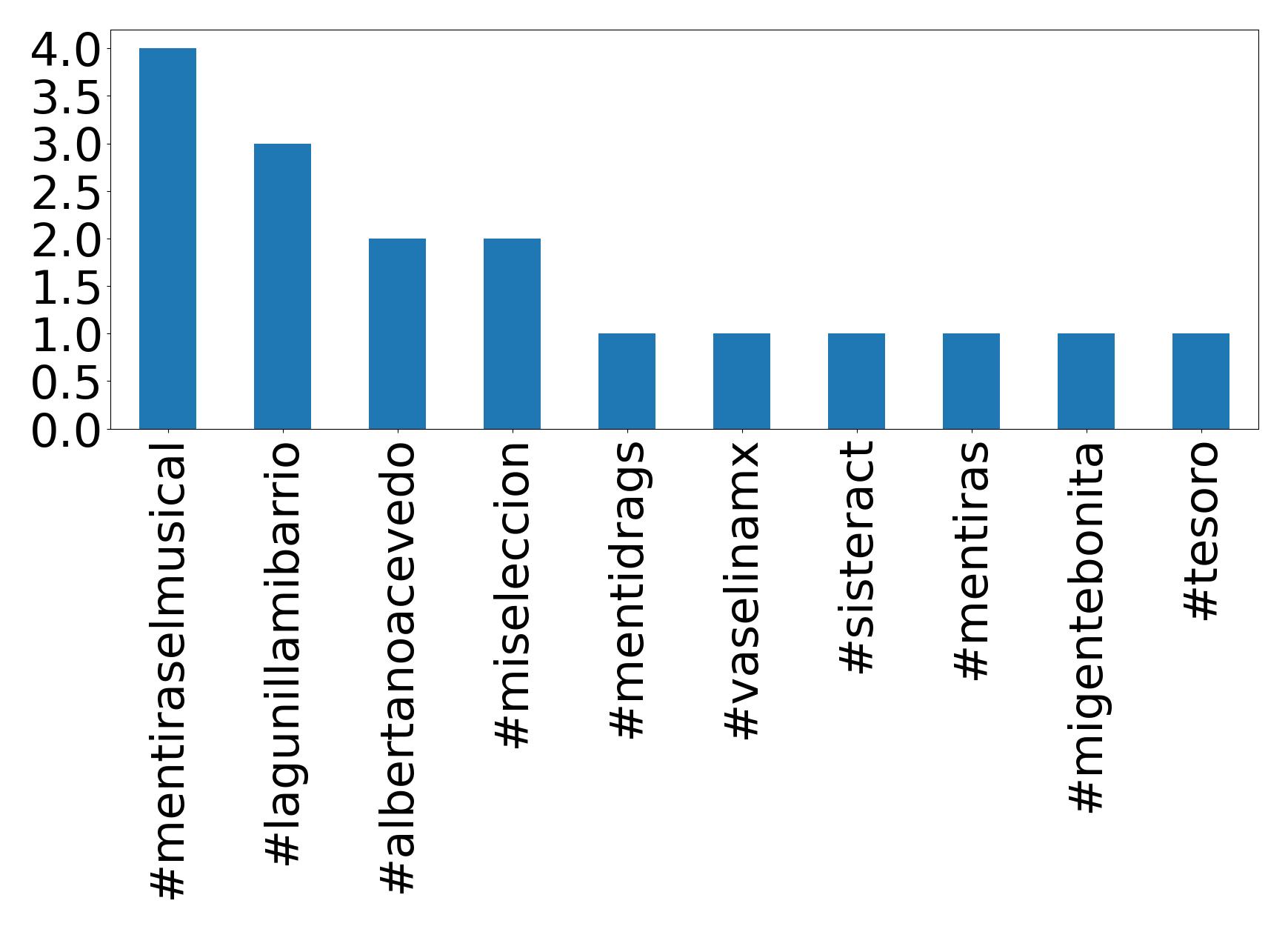 Top 10 mentions
| Mention | Count |
| --- | --- |
| @gouproducciones | 29 |
| @boboproduccion | 14 |
| @oficialmentiras | 13 |
| @alex_gou | 9 |
| @late_produccion | 7 |
| @lagunillamb | 5 |
| @ticketmaster_me | 5 |
| @albertanonsm | 4 |
| @miseleccionmx | 4 |
| @carteleracdmx | 2 |
Top 10 mentions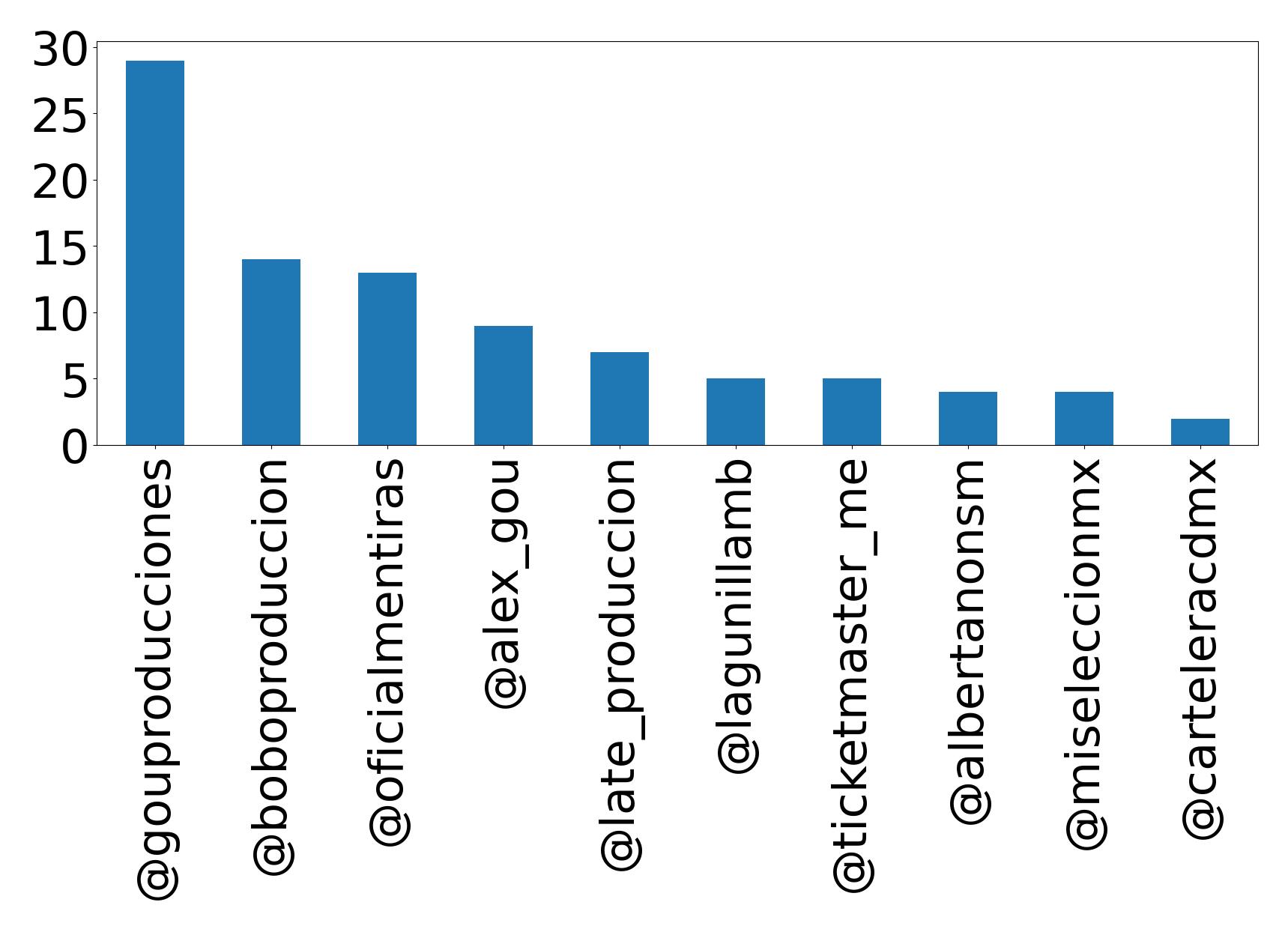 Wordcloud of Tweets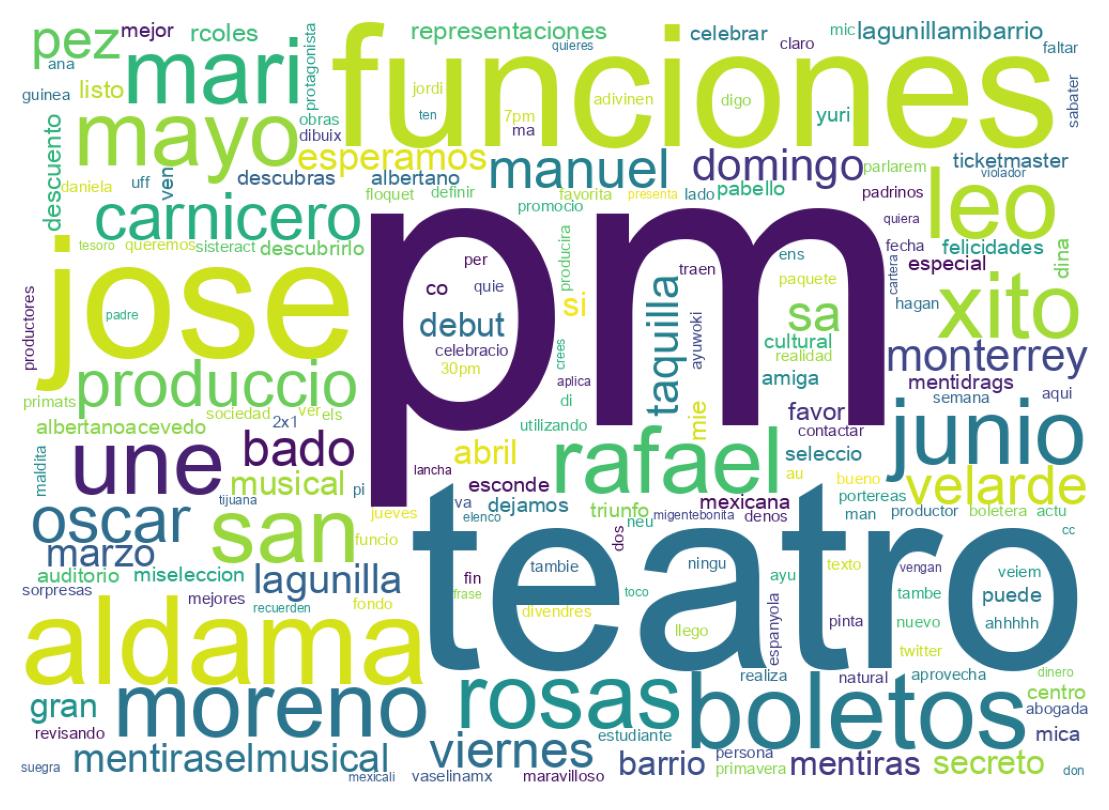 ---
Emojis
Average number of emojis used per tweet
103
Emojis used in tweets
| Emoji | Count | Emoji Text |
| --- | --- | --- |
| 🎭 | 6 | performing_arts |
| 🎟️ | 3 | admission_tickets |
| 😭 | 3 | loudly_crying_face |
| 🍾 | 2 | bottle_with_popping_cork |
| 🎉 | 2 | party_popper |
| 🗓️ | 2 | spiral_calendar |
| ❣ | 2 | heart_exclamation |
| 🙈 | 2 | see-no-evil_monkey |
| 🤫 | 1 | shushing_face |
| 😱 | 1 | face_screaming_in_fear |
Emojis groups
| Emoji Group | Count |
| --- | --- |
| Smileys & Emotion | 13 |
| Activities | 11 |
| Food & Drink | 2 |
| Objects | 2 |
| People & Body | 1 |
| Flags | 1 |