Tweets Analysis - Keyword: @Ghonim
Total number of tweets analysed
18
Earliest tweet was on
2023-03-22
Latest tweet was on
2023-03-31
Average age of authors' accounts
6 years
---
Summarization
The tweets cover a range of topics including a case study on social media and public space in Egypt, expressions of gratitude and good health wishes for a person named Ghonim, congratulations for someone named Rasha, comments on videos by Wael Ghonim during the COVID-19 pandemic, and a mention of Binance and Mustafa Hosny with appreciation for Ghonim.
Topic Modeling
Social Media, Public Sphere and Public Space in Authoritarian Settings
Well wishes and gratitude towards Ghonim
Congratulations and appreciation for RashaAbdulla and other academics cited
Updates and concerns about the health of Ghonim
Discussion and opinions related to political figures and movements
Emotional Analysis
The tweets express a range of emotions including gratitude, congratulations, concern for Ghonim's health, and appreciation for his COVID-related content. There is also a mention of political disagreements and criticism. Overall, the tone is positive with a sense of camaraderie and support towards Ghonim.
Trend Analysis
Social Media, the Public Sphere, & Public Space in Authoritarian Settings
Well wishes and prayers for Ghonim's health
List of individuals cited by RashaAbdulla
Positive reactions to RashaAbdulla's work and accomplishments
Appreciation for Ghonim and his content on social media
---
Types of Tweets
Number of Retweets
5
Percentage of total tweets
27%
Number of Original tweets
2
Percentage of total tweets
11%
Number of tweets that contain Mentions
18
Percentage of total tweets
100%
Number of tweets that were Replies
11
Percentage of total tweets
61%
Number of tweets that were Quotes
0
Percentage of total tweets
0%
Number of tweets that contain Hashtags
0
Percentage of total tweets
0%
---
Top 5 devices used to tweet
| Source | Count |
| --- | --- |
| Twitter for Android | 12 |
| Twitter for iPhone | 4 |
| Twitter for iPad | 1 |
| Twitter Web App | 1 |
What devices were used to tweet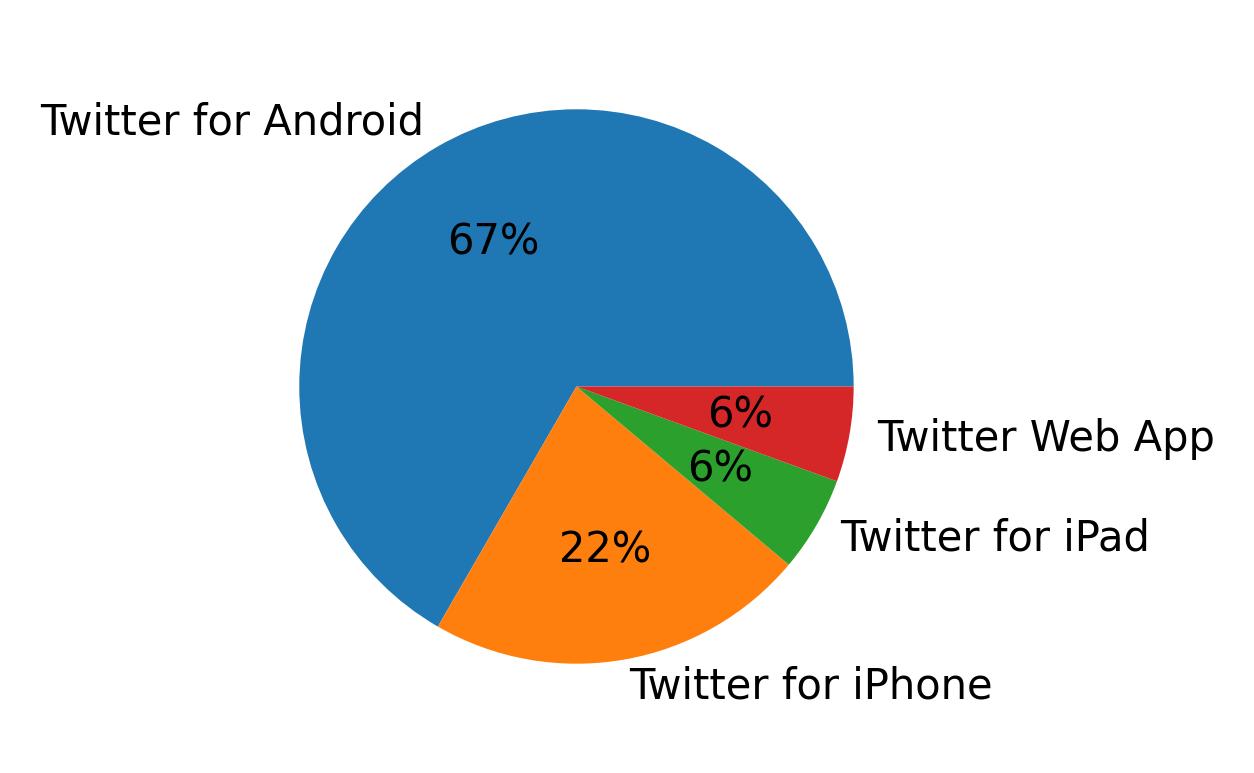 ---
Top 10 accounts with highest followers count
| Username | Name | Bio | Followers count |
| --- | --- | --- | --- |
| RashaAbdulla | Rasha Abdulla | PhD Prof, AUC Egypt. Research social media, content moderation, etc. Ex UN IGF MAG. Singer, guitarist. Arabic voice Daisy Duck & Dory in Finding Dory. ❤ Dogs. | 73,054 |
| MKraidy | Marwan M. Kraidy @Kraidy@mastodon.world | Author, Teacher, Partner, Leader, Dean & CEO @NUQatar, Founder @IAS_NUQ, Professor @NU_SoC, Board Member @ACLS1919 & @AnnenbergCARGC & @Casar_Aub | 4,656 |
| elIssawi | Fatima el Issawi | Journalist, Reader, Essex/LSE. ; PI: Media and Transitions - Journalistic Practices& conflicts, British Academy, MENA, Lebanon, Citizen of the world | 1,733 |
| hsn_amany | أماني حسن 🦋 | ‏‏‏( وَاتَّقُوا يَوْمًا تُرْجَعُونَ فِيهِ إِلَى اللَّهِ ثُمَّ تُوَفَّى كُلُّ نَفْسٍ مَا كَسَبَتْ وَهُمْ لا يُظْلَمُونَ ) 🌹🌹 | 1,072 |
| fares40 | fares alfares | - | 704 |
| John14Zamora | John Saad | مسيحي✝️زملكاوى🏹 | 696 |
| TareqSamir | TaReQ | life questionist ! ||__ https://t.co/KZKeV8xPKl|| https://t.co/j5N0V0ceoj | 510 |
| IbrahimA_Latif | Ibrahim A.Latif | Perfection is divine, | 475 |
| adam_musad | 𝙖𝘿𝙖𝙈 𝙈𝙪𝙎𝙖𝘿 | - | 342 |
| IslamovicAdel2 | Islamovic Adel | 🇪🇬 sharkia 🔄 madina 🇸🇦 اظهر ضعفك امام الله فقط ثم اخرج لهم بكامل قوتك .. - محمد علي كلاي | 191 |
Top 10 accounts with highest friends count
| Username | Name | Bio | Followers count |
| --- | --- | --- | --- |
| elIssawi | Fatima el Issawi | Journalist, Reader, Essex/LSE. ; PI: Media and Transitions - Journalistic Practices& conflicts, British Academy, MENA, Lebanon, Citizen of the world | 3,227 |
| RashaAbdulla | Rasha Abdulla | PhD Prof, AUC Egypt. Research social media, content moderation, etc. Ex UN IGF MAG. Singer, guitarist. Arabic voice Daisy Duck & Dory in Finding Dory. ❤ Dogs. | 1,107 |
| MKraidy | Marwan M. Kraidy @Kraidy@mastodon.world | Author, Teacher, Partner, Leader, Dean & CEO @NUQatar, Founder @IAS_NUQ, Professor @NU_SoC, Board Member @ACLS1919 & @AnnenbergCARGC & @Casar_Aub | 999 |
| IslamovicAdel2 | Islamovic Adel | 🇪🇬 sharkia 🔄 madina 🇸🇦 اظهر ضعفك امام الله فقط ثم اخرج لهم بكامل قوتك .. - محمد علي كلاي | 894 |
| fares40 | fares alfares | - | 798 |
| Ah_15_1 | ahmed | Ahmed | 707 |
| John14Zamora | John Saad | مسيحي✝️زملكاوى🏹 | 699 |
| TareqSamir | TaReQ | life questionist ! ||__ https://t.co/KZKeV8xPKl|| https://t.co/j5N0V0ceoj | 486 |
| AhmedAlkaeed | Ahmed Alkaeed | - | 483 |
| IbrahimA_Latif | Ibrahim A.Latif | Perfection is divine, | 459 |
Most active users
| Username | Bio | Number of tweets |
| --- | --- | --- |
| RashaAbdulla | PhD Prof, AUC Egypt. Research social media, content moderation, etc. Ex UN IGF MAG. Singer, guitarist. Arabic voice Daisy Duck & Dory in Finding Dory. ❤ Dogs. | 2 |
| Ah_15_1 | Ahmed | 1 |
| Refaat95711245 | - | 1 |
| fares40 | - | 1 |
| elIssawi | Journalist, Reader, Essex/LSE. ; PI: Media and Transitions - Journalistic Practices& conflicts, British Academy, MENA, Lebanon, Citizen of the world | 1 |
| adam_musad | - | 1 |
| abw_teel | - | 1 |
| Zyad_Nashat | أنا من النهارضة عميق | 1 |
| TareqSamir | life questionist ! ||__ https://t.co/KZKeV8xPKl|| https://t.co/j5N0V0ceoj | 1 |
| Reemiss55 | حين تسلك طريقاً تعرف تفاصيله، لن يغرك السراب. | 1 |
---
Tweets per day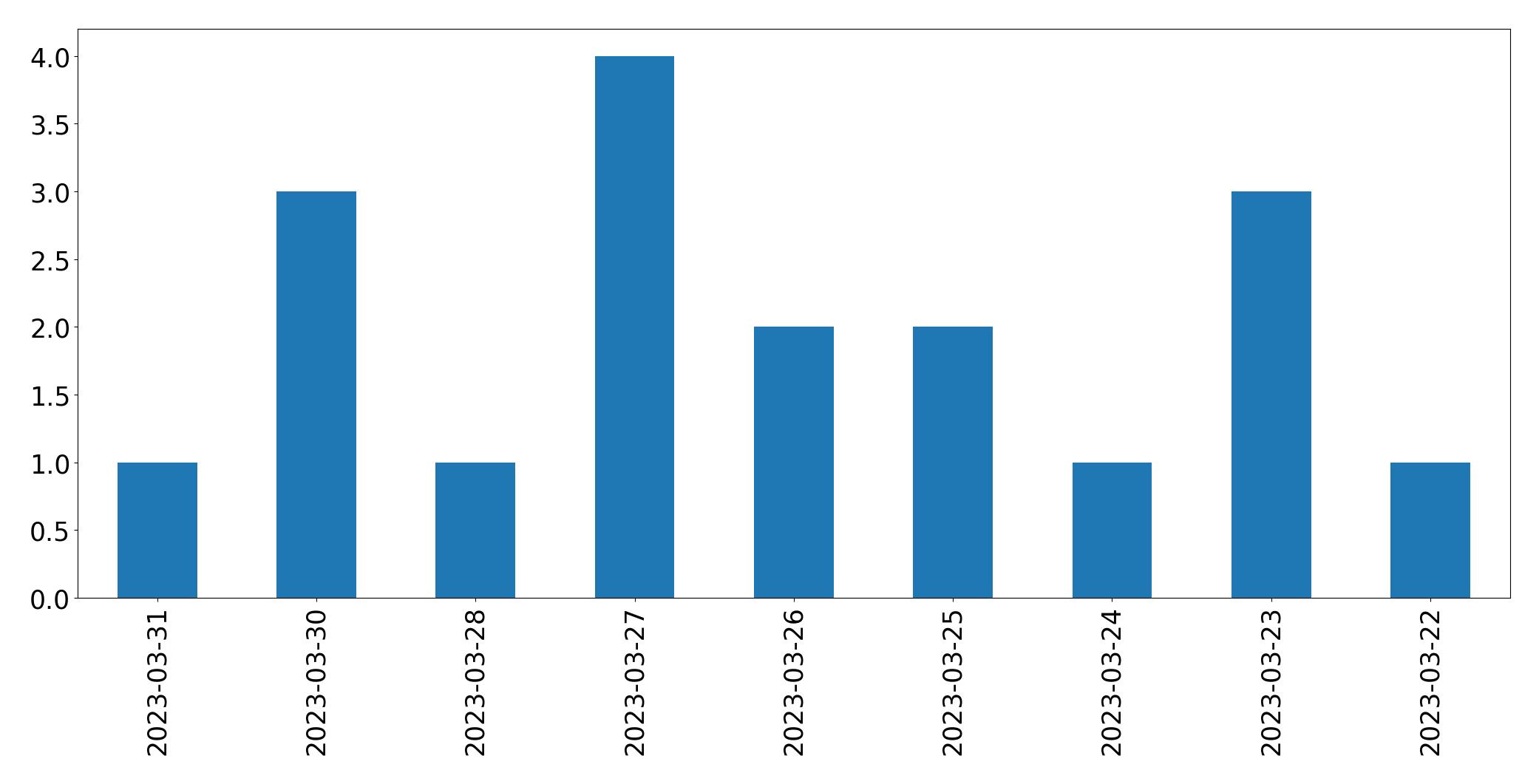 ---
Top 10 tweets with highest Retweet count
| ID | Text | Retweet count |
| --- | --- | --- |
| 1639016127446634499 | Social Media, the Public Sphere, & Public Space in Authoritarian Settings: Case Study of Egypt's Tahrir Square & 18 Years of UGC @RashaAbdulla 2023 https://t.co/6a7PJHM04d Citing @zeynep @tpoell @RiederB @paologerbaudo @Ghonim @MKraidy @merlyna @abuaardvark @zizip @jilliancyork | 5 |
| 1641806314694164481 | @Ghonim أنت فين يانجم هما عملوها معاك ولا أي | 0 |
| 1641475396515274754 | @salehstoree1 @ID_ATHeeR @Ghonim @moe_gov_sa @AlyaumOpEd @UAE_PP | 0 |
| 1641374142204190720 | @Ghonim انت كويس ؟ | 0 |
| 1640794874885857281 | @s_alharbi2020 @ashour_ali @Ghonim جزاك الله خيراً وما تشوف شر وربنا يديم عليك الصحه والعافيه | 0 |
| 1640396994215649281 | @SeadawyFawzy @Ghonim لانك تستحق ... ربنا يطمنا عليه🙏 | 0 |
| 1640319334978404352 | @Ghonim انت فين يا باشمهندس يارب تكون صحتك حلوه وبخير .!! | 0 |
| 1640280267725103104 | @Hasan19Hussam @Khadija54434502 @AhmadAbassi15 @Ghonim احسنتتتتتتتتتتتت وعلى كل حال وائل غنيم نسي يقول إنه المريضين حركة حما.س الصهيو.نية وعبد الفتاح السي.سي ماكنوش مختلفين تحياتي ليك من غزة | 0 |
| 1639793478887514114 | @s_alharbi2020 @ashour_ali @Ghonim ( يَرْفَعِ اللَّهُ الَّذِينَ آمَنُوا مِنكُمْ وَالَّذِينَ أُوتُوا الْعِلْمَ دَرَجَاتٍ ۚ وَاللَّهُ بِمَا تَعْمَلُونَ خَبِيرٌ )🌹🌹 | 0 |
| 1639673325872971781 | فيديوهات وائل غنيم ايام الكوفيد من احلى الحاجات اللى فى السوشيال ميديا من اول ما اخترعوها ♥️ @Ghonim | 0 |
Top 10 tweets with highest Like count
| ID | Text | Like count |
| --- | --- | --- |
| 1639016127446634499 | Social Media, the Public Sphere, & Public Space in Authoritarian Settings: Case Study of Egypt's Tahrir Square & 18 Years of UGC @RashaAbdulla 2023 https://t.co/6a7PJHM04d Citing @zeynep @tpoell @RiederB @paologerbaudo @Ghonim @MKraidy @merlyna @abuaardvark @zizip @jilliancyork | 19 |
| 1640794874885857281 | @s_alharbi2020 @ashour_ali @Ghonim جزاك الله خيراً وما تشوف شر وربنا يديم عليك الصحه والعافيه | 1 |
| 1639793478887514114 | @s_alharbi2020 @ashour_ali @Ghonim ( يَرْفَعِ اللَّهُ الَّذِينَ آمَنُوا مِنكُمْ وَالَّذِينَ أُوتُوا الْعِلْمَ دَرَجَاتٍ ۚ وَاللَّهُ بِمَا تَعْمَلُونَ خَبِيرٌ )🌹🌹 | 1 |
| 1639041343635816453 | @MKraidy @zeynep @tpoell @RiederB @paologerbaudo @Ghonim @merlyna @abuaardvark @zizip @jilliancyork Thanks! 🙏🌹 | 1 |
| 1639018521056235520 | @RashaAbdulla @zeynep @tpoell @RiederB @paologerbaudo @Ghonim @merlyna @abuaardvark @zizip @jilliancyork Mabrouk, Rasha! | 1 |
| 1641806314694164481 | @Ghonim أنت فين يانجم هما عملوها معاك ولا أي | 0 |
| 1641475396515274754 | @salehstoree1 @ID_ATHeeR @Ghonim @moe_gov_sa @AlyaumOpEd @UAE_PP | 0 |
| 1641374142204190720 | @Ghonim انت كويس ؟ | 0 |
| 1640396994215649281 | @SeadawyFawzy @Ghonim لانك تستحق ... ربنا يطمنا عليه🙏 | 0 |
| 1640319334978404352 | @Ghonim انت فين يا باشمهندس يارب تكون صحتك حلوه وبخير .!! | 0 |
Top 3 Languages Used In Tweets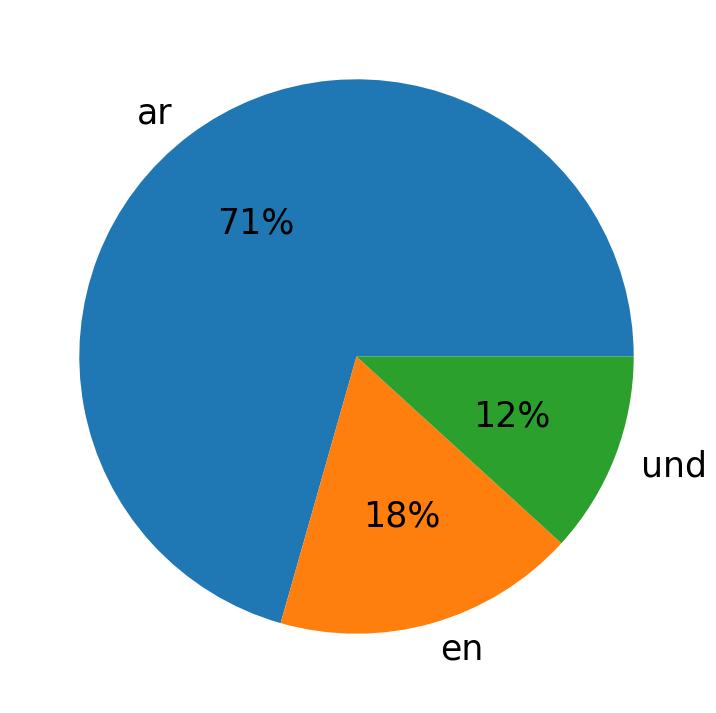 ---
Top 10 mentions
| Mention | Count |
| --- | --- |
| @ghonim | 18 |
| @rashaabdulla | 4 |
| @zeynep | 4 |
| @tpoell | 4 |
| @riederb | 4 |
| @paologerbaudo | 4 |
| @merlyna | 4 |
| @abuaardvark | 4 |
| @zizip | 4 |
| @jilliancyork | 4 |
Top 10 mentions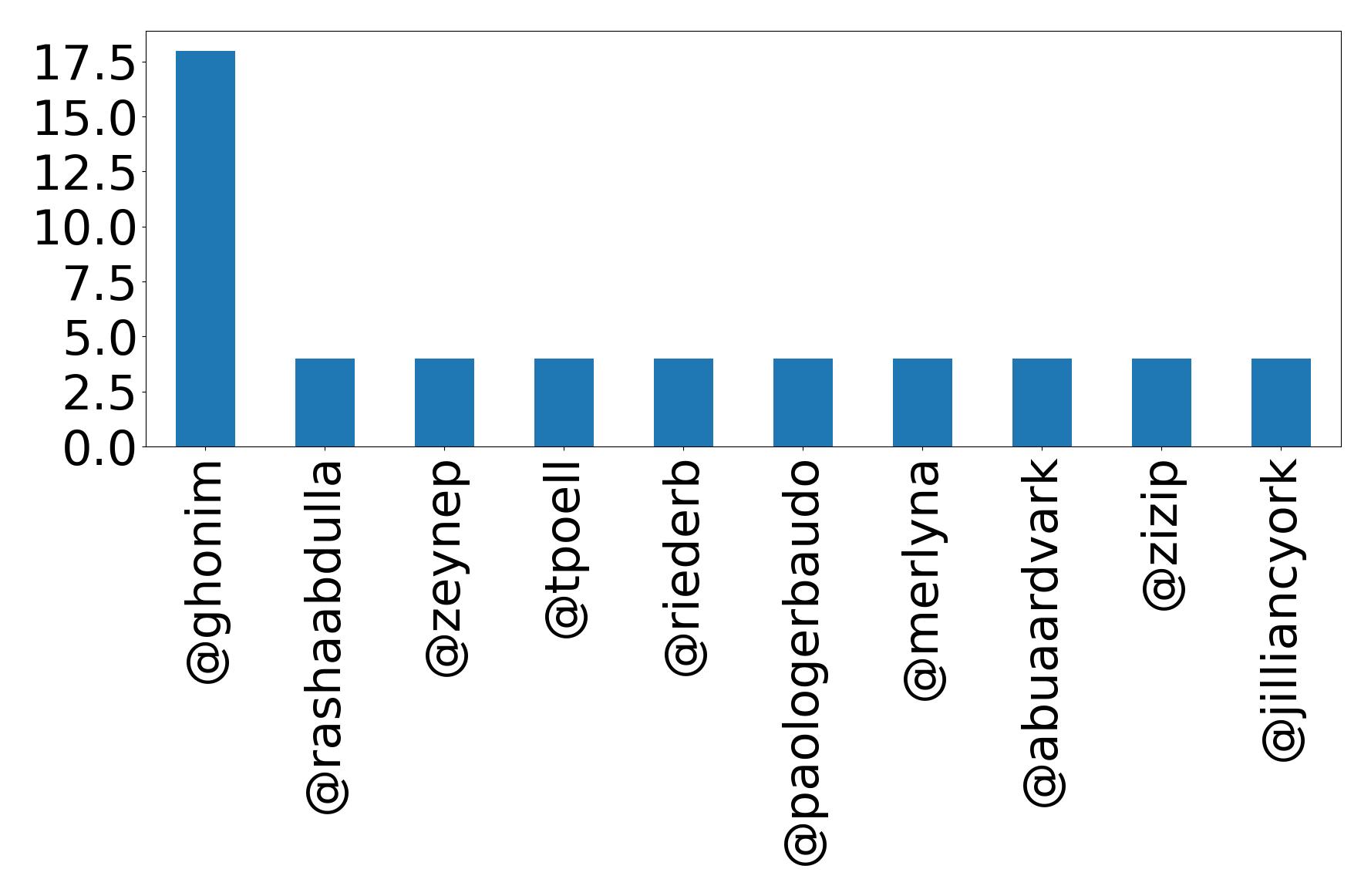 Wordcloud of Tweets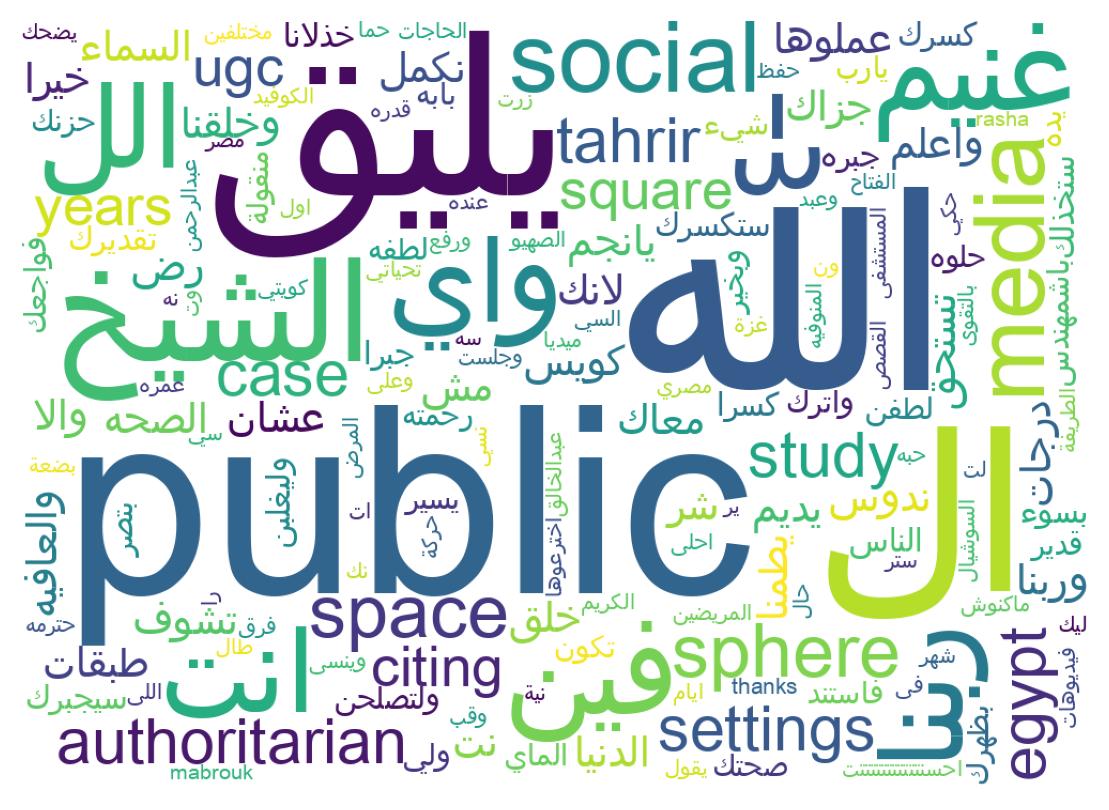 ---
Emojis
Average number of emojis used per tweet
50
Emojis used in tweets
| Emoji | Count | Emoji Text |
| --- | --- | --- |
| 🌹 | 3 | rose |
| ♥ | 3 | heart_suit |
| 🙏 | 2 | folded_hands |
| ♥️ | 1 | heart_suit |
Emojis groups
| Emoji Group | Count |
| --- | --- |
| Activities | 4 |
| Animals & Nature | 3 |
| People & Body | 2 |