Tweets Analysis - Keyword: @GCGodfrey
Total number of tweets analysed
14
Earliest tweet was on
2023-03-18
Latest tweet was on
2023-03-25
Average age of authors' accounts
10 years
---
Summarization
On Wednesday's episode of Lorraine, the show featured interviews with JManrara and AljazSkorjanec announcing their pregnancy and GCGodfrey discussing the Tesco Clubcard changes and inflation. Lorraine also gave shoutouts to her favorite green girls and thanked her supporters on Twitter. One user expressed frustration with the experts offering bill-cutting advice and called for those responsible for the country's problems to be held accountable.
Topic Modeling
TV interviews and news
Inflation and price increases
Recommendations for experts to follow on Twitter
Expressing gratitude for support
Political frustration and criticism
Emotional Analysis
The tweets express a range of emotions, including excitement and congratulations for the couple who announced their pregnancy, concern about rising inflation and its potential impact on consumer prices, gratitude towards colleagues and supporters, and frustration with government policies concerning financial management. There is a positive tone in some of the tweets, with mentions of favorite colleagues and their shared interests in financial matters, while others express frustration and anger towards systemic issues beyond their control.
Trend Analysis
TV interviews with @JManrara and @AljazSkorjanec announcing their baby news
Explanation of Tesco Clubcard changes by @GCGodfrey
Money-saving tips from Money Mum
Rising inflation and potential impact on phone, TV, and broadband prices in April
Multiple #FF shoutouts to favorite industry professionals, including @GCGodfrey
---
Types of Tweets
Number of Retweets
4
Percentage of total tweets
28%
Number of Original tweets
4
Percentage of total tweets
28%
Number of tweets that contain Mentions
14
Percentage of total tweets
100%
Number of tweets that were Replies
6
Percentage of total tweets
42%
Number of tweets that were Quotes
0
Percentage of total tweets
0%
Number of tweets that contain Hashtags
7
Percentage of total tweets
50%
---
Top 5 devices used to tweet
| Source | Count |
| --- | --- |
| Twitter for iPhone | 8 |
| Twitter Web App | 2 |
| Twitter for Android | 1 |
| Hootsuite Inc. | 1 |
| Twitter Media Studio | 1 |
What devices were used to tweet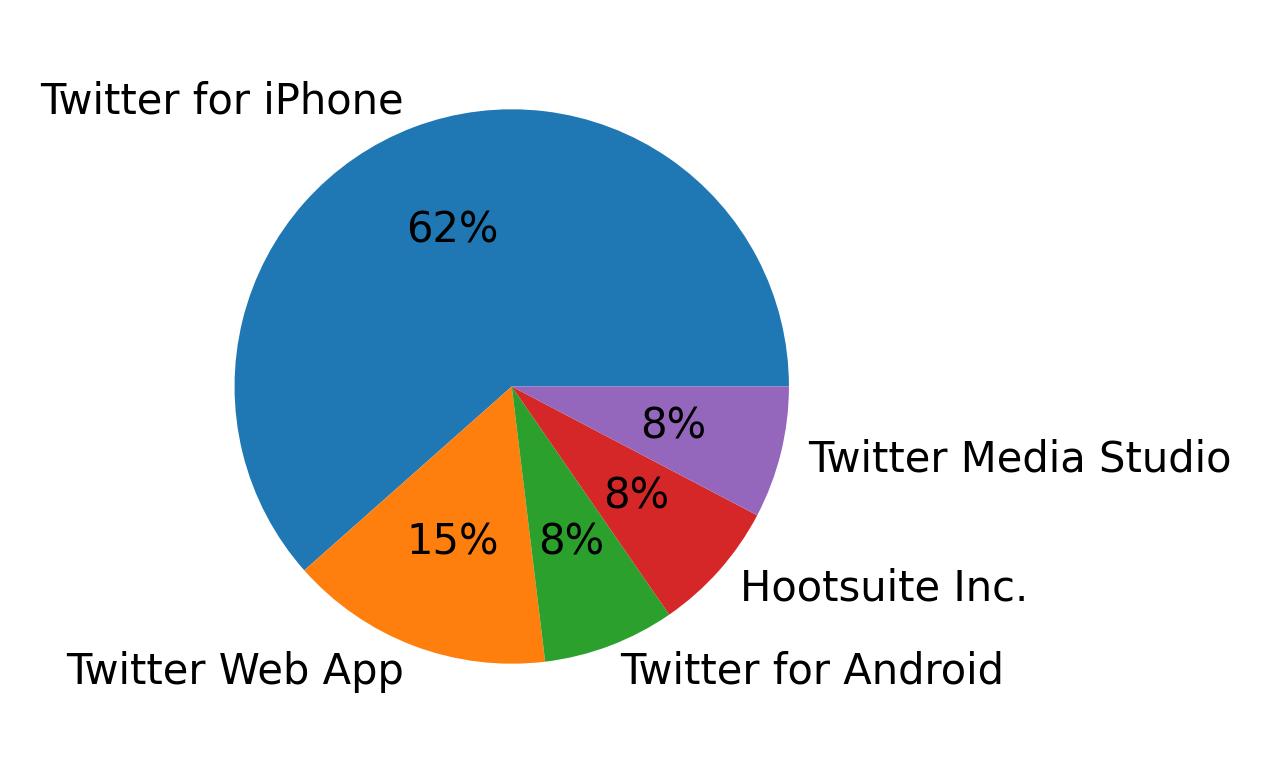 ---
Top 10 accounts with highest followers count
| Username | Name | Bio | Followers count |
| --- | --- | --- | --- |
| lorraine | Lorraine | Watch Lorraine weekdays at 9am on ITV and STV. Please note tweets using @Lorraine or #Lorraine may be used on air. Full terms: https://t.co/eX8GiuJKrg | 179,930 |
| justcoachit | Irene Becker | Executive Coach-Career, Leadership and Life Transition Expert #EQ/#EI and #3Q Pioneer-#empowerment #communication and #mentalhealth in disruptive times | 34,577 |
| KristinBentz | KristinBentz | Founder KB Advisory Group. Ex Lehman. Ex https://t.co/v2Owpec2N7. Twin Mommy.Raconteur. ASU Sun Devil for Life. | 14,079 |
| JessicaStoneTV | Jessica Stone | Truth Hunter, China Watcher, Econ Policy, Podcaster #crosscultural #investing @LSEnews @SyracuseU | jessicathereporter@gmail.com | IG: jessstonetv | @tpandrpod | 14,061 |
| ConstanceHunter | Constance L Hunter | Macroeconomist|Triangulating Data|@nberpubs Board|Data Junkie|Policy Wonk|views r my own| #Econ101 #SecretLivesOfEconomists #RecessionWatch | 7,802 |
| HithaHerzog | Hitha Herzog | Fashion/retail truth-teller, on-air contrib.,DCI Fellow, chief retail analyst @ H Squared, author Black Market Billions + Parsons part time faculty #TRI2023. | 7,008 |
| jchengery | Joe Chengery | @Onalytica 2015 #WearableTech Top Influencer: http://t.co/sxBkleRL3v #Entrepreneur, #marketer, #copywriter; #DigitalMarketingTimes blog; CLE/OSU fan. | 6,139 |
| asavwms | Asa Williams | Brooklyn, Bryant, and Building Back Better. I shoot, design, act, tag...and more. Love arts, biz, sports, media, history. Don't throw away your shot. 🗽 🌊 💙 | 948 |
| lukemac17842492 | luke macdonald | keep carm and love Glasgow rangers | 589 |
| chronicAnn | Anne | - | 340 |
Top 10 accounts with highest friends count
| Username | Name | Bio | Followers count |
| --- | --- | --- | --- |
| justcoachit | Irene Becker | Executive Coach-Career, Leadership and Life Transition Expert #EQ/#EI and #3Q Pioneer-#empowerment #communication and #mentalhealth in disruptive times | 28,973 |
| KristinBentz | KristinBentz | Founder KB Advisory Group. Ex Lehman. Ex https://t.co/v2Owpec2N7. Twin Mommy.Raconteur. ASU Sun Devil for Life. | 15,493 |
| jchengery | Joe Chengery | @Onalytica 2015 #WearableTech Top Influencer: http://t.co/sxBkleRL3v #Entrepreneur, #marketer, #copywriter; #DigitalMarketingTimes blog; CLE/OSU fan. | 6,721 |
| lukemac17842492 | luke macdonald | keep carm and love Glasgow rangers | 5,004 |
| JessicaStoneTV | Jessica Stone | Truth Hunter, China Watcher, Econ Policy, Podcaster #crosscultural #investing @LSEnews @SyracuseU | jessicathereporter@gmail.com | IG: jessstonetv | @tpandrpod | 3,515 |
| asavwms | Asa Williams | Brooklyn, Bryant, and Building Back Better. I shoot, design, act, tag...and more. Love arts, biz, sports, media, history. Don't throw away your shot. 🗽 🌊 💙 | 2,656 |
| lorraine | Lorraine | Watch Lorraine weekdays at 9am on ITV and STV. Please note tweets using @Lorraine or #Lorraine may be used on air. Full terms: https://t.co/eX8GiuJKrg | 1,726 |
| ConstanceHunter | Constance L Hunter | Macroeconomist|Triangulating Data|@nberpubs Board|Data Junkie|Policy Wonk|views r my own| #Econ101 #SecretLivesOfEconomists #RecessionWatch | 1,675 |
| HithaHerzog | Hitha Herzog | Fashion/retail truth-teller, on-air contrib.,DCI Fellow, chief retail analyst @ H Squared, author Black Market Billions + Parsons part time faculty #TRI2023. | 1,477 |
| Ling23971960 | Ling | 🤪🤪🤪😎 | 662 |
Most active users
| Username | Bio | Number of tweets |
| --- | --- | --- |
| lukemac17842492 | keep carm and love Glasgow rangers | 3 |
| lorraine | Watch Lorraine weekdays at 9am on ITV and STV. Please note tweets using @Lorraine or #Lorraine may be used on air. Full terms: https://t.co/eX8GiuJKrg | 2 |
| ConstanceHunter | Macroeconomist|Triangulating Data|@nberpubs Board|Data Junkie|Policy Wonk|views r my own| #Econ101 #SecretLivesOfEconomists #RecessionWatch | 1 |
| HithaHerzog | Fashion/retail truth-teller, on-air contrib.,DCI Fellow, chief retail analyst @ H Squared, author Black Market Billions + Parsons part time faculty #TRI2023. | 1 |
| JessicaStoneTV | Truth Hunter, China Watcher, Econ Policy, Podcaster #crosscultural #investing @LSEnews @SyracuseU | jessicathereporter@gmail.com | IG: jessstonetv | @tpandrpod | 1 |
| KristinBentz | Founder KB Advisory Group. Ex Lehman. Ex https://t.co/v2Owpec2N7. Twin Mommy.Raconteur. ASU Sun Devil for Life. | 1 |
| Ling23971960 | 🤪🤪🤪😎 | 1 |
| asavwms | Brooklyn, Bryant, and Building Back Better. I shoot, design, act, tag...and more. Love arts, biz, sports, media, history. Don't throw away your shot. 🗽 🌊 💙 | 1 |
| chronicAnn | - | 1 |
| jchengery | @Onalytica 2015 #WearableTech Top Influencer: http://t.co/sxBkleRL3v #Entrepreneur, #marketer, #copywriter; #DigitalMarketingTimes blog; CLE/OSU fan. | 1 |
---
Tweets per day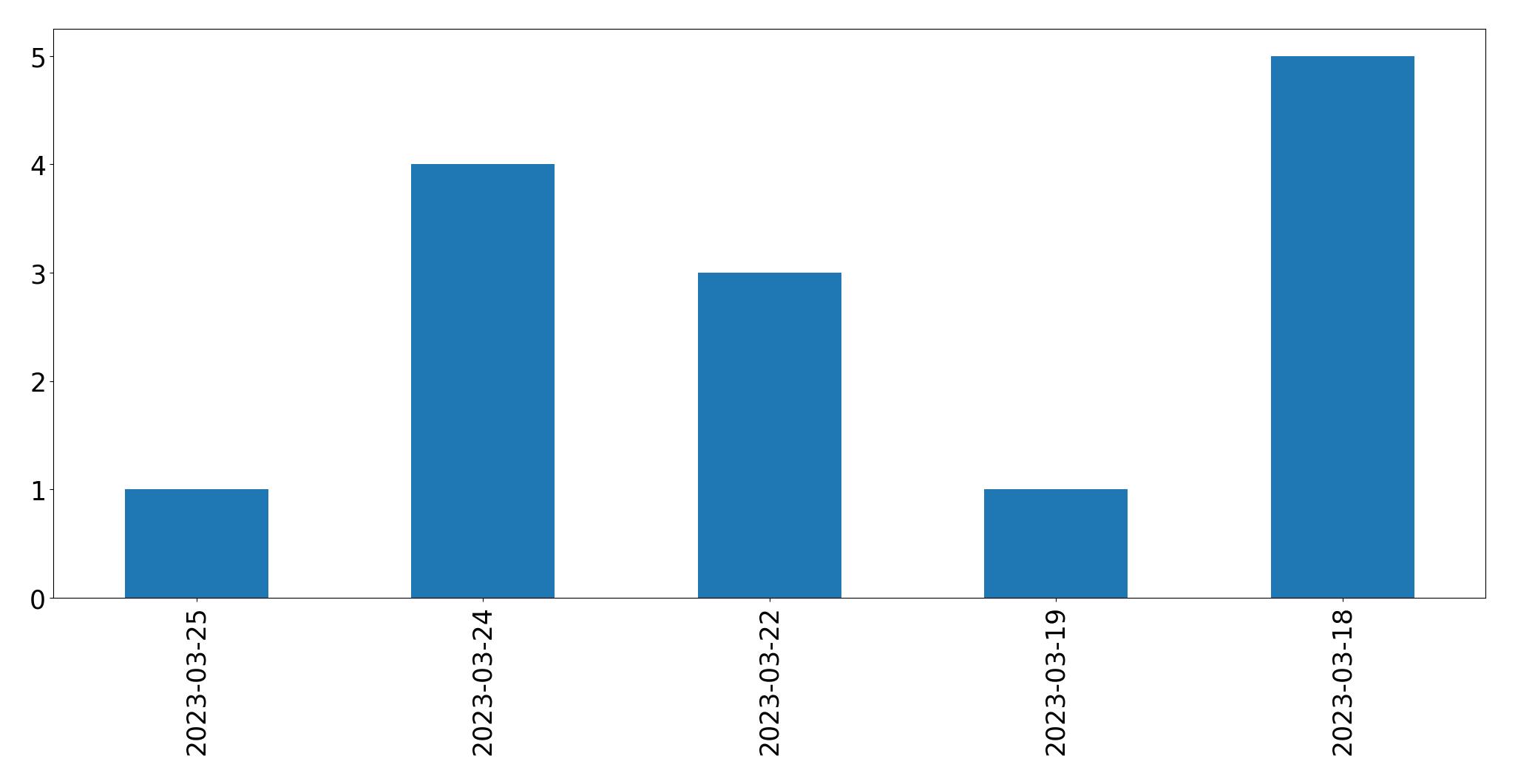 ---
Top 10 tweets with highest Retweet count
| ID | Text | Retweet count |
| --- | --- | --- |
| 1638457270777389056 | Wednesday with @reallorraine: 💃👶🕺@JManrara and @AljazSkorjanec give their first TV interview since announcing their wonderful baby news. 💳 @GCGodfrey explains the Tesco Clubcard changes & how they'll impact you. 💷 Money Mum has the easy ways to make some extra cash. https://t.co/rKlOO3kJ6i | 15 |
| 1638480780400705536 | With inflation rising to 10.4% in February, it could mean even bigger rises for phone, TV and broadband prices in April. @GCGodfrey explains what we can do to avoid this. 💷 #Lorraine #inflation https://t.co/5WQCYyJNSy | 7 |
| 1636881519837847553 | #FF some of my favorite green girls! @KristinBentz @LizClaman @trish_regan @daphnehowland @JessicaStoneTV @ErikaMillerNews @MandyCNBC @ConstanceHunter @MelissaAFrancis @HithaHerzog @TheChartress @RiggsReport @JBoorstin @KristinaParts @adsteel @CaryCarbonaro @GCGodfrey 💵 ☘️ 💚 | 2 |
| 1639641227212750848 | @Cmsj888 @Terra_Darwin_OG @Jvjj51 @khh723 @IghJake @GCGodfrey @ycgrom | 0 |
| 1639121142995881986 | #FF @justcoachit @Retail_Guru @StaceyRetail @LandonDowdyCNBC @GiovannyMoreano @Market_Bull @snouraini @GCGodfrey @BillRingle @AuthorAkansha | 0 |
| 1638475096690946048 | @lorraine @reallorraine @JManrara @AljazSkorjanec @GCGodfrey Why so many "experts" telling us how we can cut our bills. We have years off experience of this under this government. How about bringing in those responsible for making this place not much better than a third world country. 🤬 | 0 |
| 1637120369554341888 | @jchengery @Retail_Guru @StaceyRetail @LandonDowdyCNBC @GiovannyMoreano @Market_Bull @snouraini @GCGodfrey @BillRingle @AuthorAkansha Thank you so much for your continued support, Joe. #gratitude | 0 |
| 1637020238133772288 | @asavwms @KristinBentz @LizClaman @trish_regan @daphnehowland @ErikaMillerNews @MandyCNBC @ConstanceHunter @MelissaAFrancis @HithaHerzog @TheChartress @RiggsReport @JBoorstin @KristinaParts @adsteel @CaryCarbonaro @GCGodfrey Thank you @asavwms !! ☘️☘️☘️ | 0 |
| 1636911666343321601 | @asavwms @KristinBentz @LizClaman @trish_regan @daphnehowland @JessicaStoneTV @ErikaMillerNews @MandyCNBC @ConstanceHunter @MelissaAFrancis @TheChartress @RiggsReport @JBoorstin @KristinaParts @adsteel @CaryCarbonaro @GCGodfrey Thanks @asavwms! 💚😘 | 0 |
| 1636884738958069760 | @asavwms @LizClaman @trish_regan @daphnehowland @JessicaStoneTV @ErikaMillerNews @MandyCNBC @ConstanceHunter @MelissaAFrancis @HithaHerzog @TheChartress @RiggsReport @JBoorstin @KristinaParts @adsteel @CaryCarbonaro @GCGodfrey ☘️☘️☘️❤️❤️❤️ thank you Asa!!! | 0 |
Top 10 tweets with highest Like count
| ID | Text | Like count |
| --- | --- | --- |
| 1638457270777389056 | Wednesday with @reallorraine: 💃👶🕺@JManrara and @AljazSkorjanec give their first TV interview since announcing their wonderful baby news. 💳 @GCGodfrey explains the Tesco Clubcard changes & how they'll impact you. 💷 Money Mum has the easy ways to make some extra cash. https://t.co/rKlOO3kJ6i | 62 |
| 1638480780400705536 | With inflation rising to 10.4% in February, it could mean even bigger rises for phone, TV and broadband prices in April. @GCGodfrey explains what we can do to avoid this. 💷 #Lorraine #inflation https://t.co/5WQCYyJNSy | 10 |
| 1636881519837847553 | #FF some of my favorite green girls! @KristinBentz @LizClaman @trish_regan @daphnehowland @JessicaStoneTV @ErikaMillerNews @MandyCNBC @ConstanceHunter @MelissaAFrancis @HithaHerzog @TheChartress @RiggsReport @JBoorstin @KristinaParts @adsteel @CaryCarbonaro @GCGodfrey 💵 ☘️ 💚 | 5 |
| 1639121142995881986 | #FF @justcoachit @Retail_Guru @StaceyRetail @LandonDowdyCNBC @GiovannyMoreano @Market_Bull @snouraini @GCGodfrey @BillRingle @AuthorAkansha | 3 |
| 1637020238133772288 | @asavwms @KristinBentz @LizClaman @trish_regan @daphnehowland @ErikaMillerNews @MandyCNBC @ConstanceHunter @MelissaAFrancis @HithaHerzog @TheChartress @RiggsReport @JBoorstin @KristinaParts @adsteel @CaryCarbonaro @GCGodfrey Thank you @asavwms !! ☘️☘️☘️ | 3 |
| 1636884738958069760 | @asavwms @LizClaman @trish_regan @daphnehowland @JessicaStoneTV @ErikaMillerNews @MandyCNBC @ConstanceHunter @MelissaAFrancis @HithaHerzog @TheChartress @RiggsReport @JBoorstin @KristinaParts @adsteel @CaryCarbonaro @GCGodfrey ☘️☘️☘️❤️❤️❤️ thank you Asa!!! | 3 |
| 1636911666343321601 | @asavwms @KristinBentz @LizClaman @trish_regan @daphnehowland @JessicaStoneTV @ErikaMillerNews @MandyCNBC @ConstanceHunter @MelissaAFrancis @TheChartress @RiggsReport @JBoorstin @KristinaParts @adsteel @CaryCarbonaro @GCGodfrey Thanks @asavwms! 💚😘 | 2 |
| 1637120369554341888 | @jchengery @Retail_Guru @StaceyRetail @LandonDowdyCNBC @GiovannyMoreano @Market_Bull @snouraini @GCGodfrey @BillRingle @AuthorAkansha Thank you so much for your continued support, Joe. #gratitude | 1 |
| 1639641227212750848 | @Cmsj888 @Terra_Darwin_OG @Jvjj51 @khh723 @IghJake @GCGodfrey @ycgrom | 0 |
| 1638475096690946048 | @lorraine @reallorraine @JManrara @AljazSkorjanec @GCGodfrey Why so many "experts" telling us how we can cut our bills. We have years off experience of this under this government. How about bringing in those responsible for making this place not much better than a third world country. 🤬 | 0 |
Top 3 Languages Used In Tweets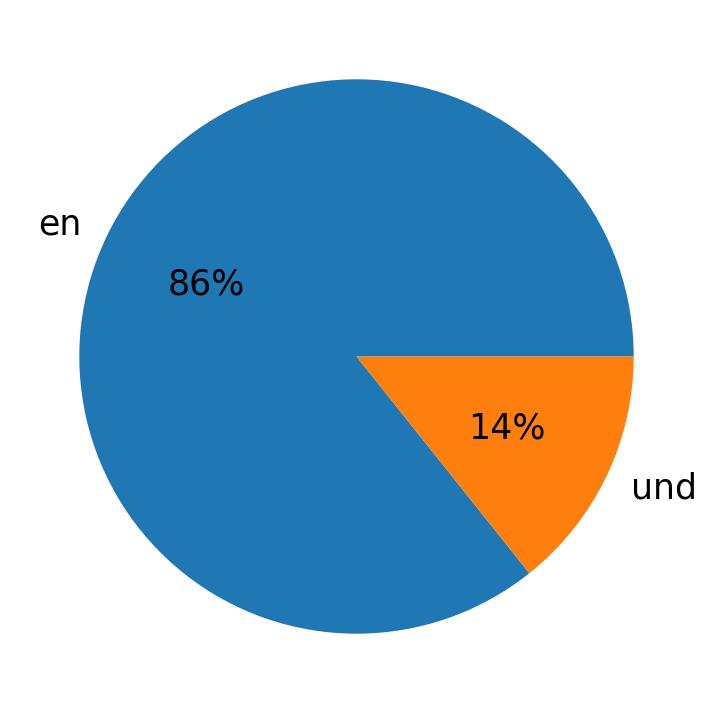 ---
Top 10 Hashtags used
| Hashtag | Count |
| --- | --- |
| #inflation | 3 |
| #ff | 3 |
| #lorraine | 2 |
| #freshenupyourfinances | 1 |
| #gratitude | 1 |
Top 10 Hashtags Used In Tweets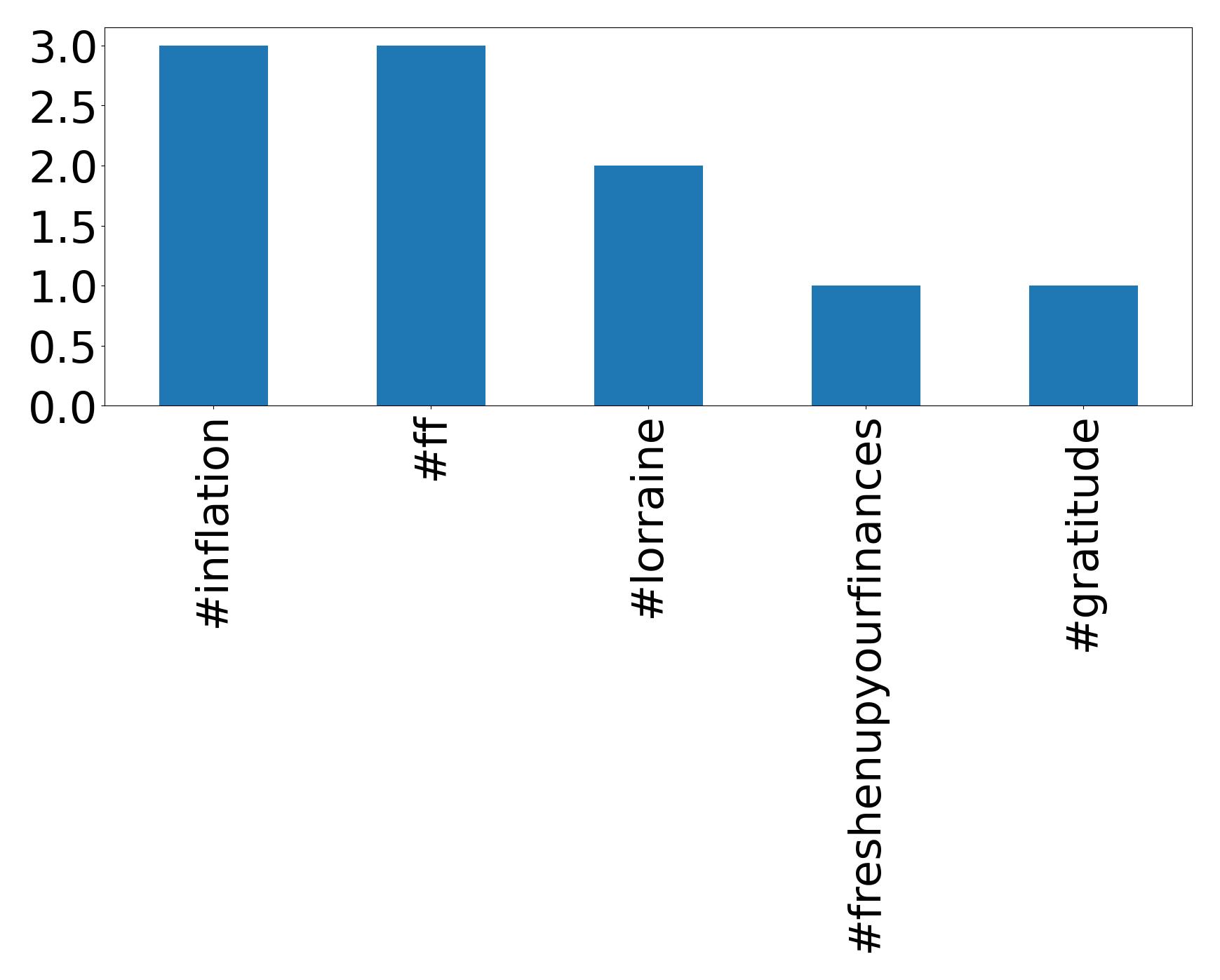 Top 10 mentions
| Mention | Count |
| --- | --- |
| @gcgodfrey | 14 |
| @asavwms | 6 |
| @lizclaman | 5 |
| @trish_regan | 5 |
| @daphnehowland | 5 |
| @erikamillernews | 5 |
| @mandycnbc | 5 |
| @constancehunter | 5 |
| @melissaafrancis | 5 |
| @thechartress | 5 |
Top 10 mentions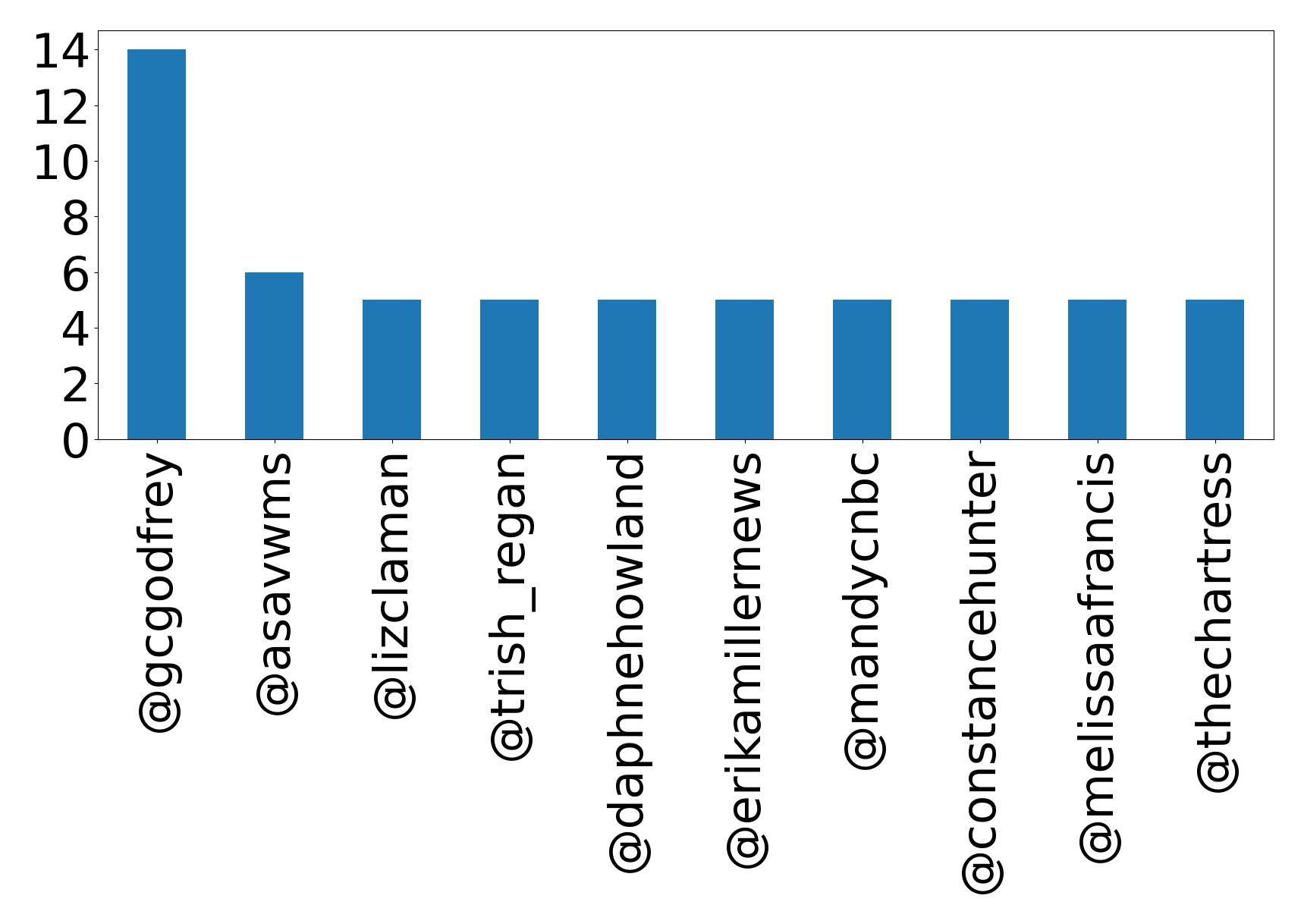 Wordcloud of Tweets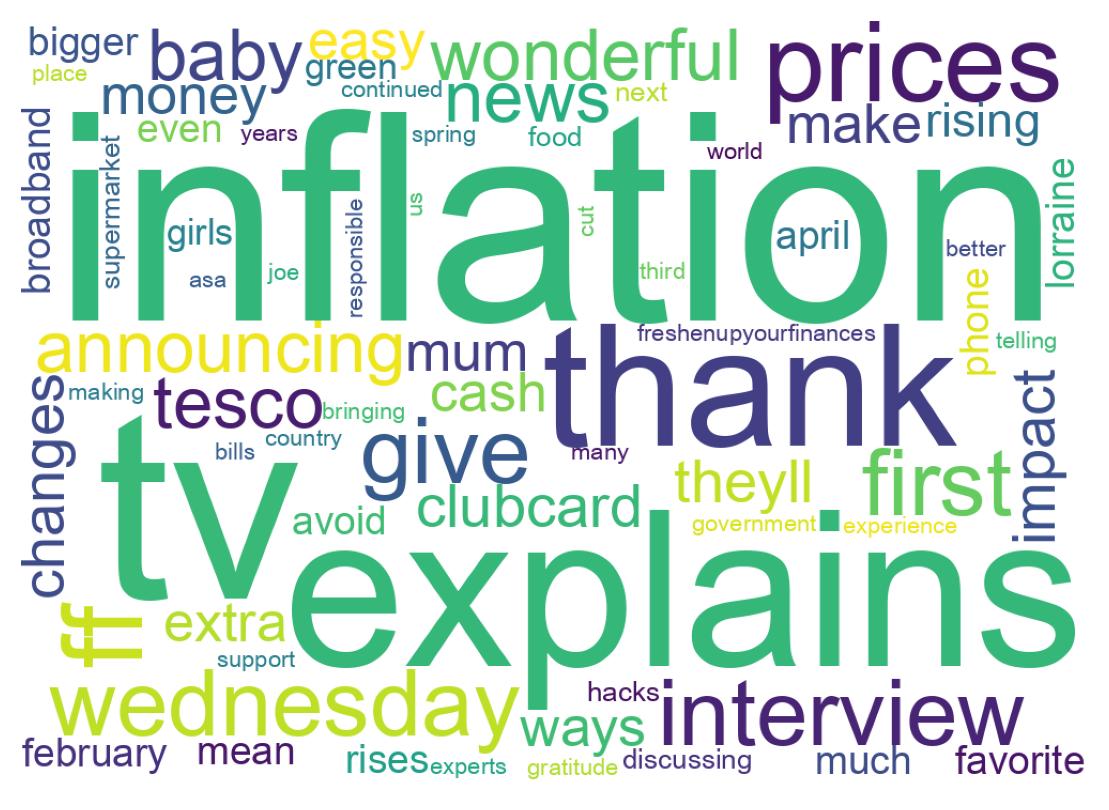 ---
Emojis
Average number of emojis used per tweet
221
Emojis used in tweets
| Emoji | Count | Emoji Text |
| --- | --- | --- |
| ☘️ | 8 | shamrock |
| 💷 | 4 | pound_banknote |
| 💚 | 3 | green_heart |
| ❤️ | 3 | red_heart |
| 💃 | 2 | woman_dancing |
| 👶 | 2 | baby |
| 🕺 | 2 | man_dancing |
| 💳 | 2 | credit_card |
| 💵 | 2 | dollar_banknote |
| 🌱 | 1 | seedling |
Emojis groups
| Emoji Group | Count |
| --- | --- |
| Animals & Nature | 9 |
| Objects | 8 |
| Smileys & Emotion | 8 |
| People & Body | 6 |