Tweets Analysis - Keyword: @DJFlexxDC
Total number of tweets analysed
3
Earliest tweet was on
2023-03-27
Latest tweet was on
2023-03-29
Average age of authors' accounts
9 years
---
Summarization
A DJ named DJ Flexx and a rapper named Don Juan are playing a song called "Polo and Chuck" on DMV LIFE Radio. Someone on Twitter thinks there is a better DJ than DJ Flexx.
Topic Modeling
Music and radio
DMV Life Radio
DJ FlexxDC
Positive feedback and praise
Criticism and comparison
Emotional Analysis
The first tweet expresses excitement and enthusiasm for the music being played on DMV LIFE Radio, as well as an encouragement for others to tune in and turn up the volume. The second tweet, however, conveys a more negative emotion, as the user suggests that there are better DJs out there, indicating disappointment or dissatisfaction with the music being played.
Trend Analysis
Music (#NowPlaying)
Radio (#DMV)
DJs and their skills (mention of @DJFlexxDC and @IamDonJuan)
Personal opinions/critiques of DJs
Clothing/accessories (Polo and Chuck)
---
Types of Tweets
Number of Retweets
1
Percentage of total tweets
33%
Number of Original tweets
2
Percentage of total tweets
66%
Number of tweets that contain Mentions
3
Percentage of total tweets
100%
Number of tweets that were Replies
0
Percentage of total tweets
0%
Number of tweets that were Quotes
0
Percentage of total tweets
0%
Number of tweets that contain Hashtags
1
Percentage of total tweets
33%
---
Top 5 devices used to tweet
| Source | Count |
| --- | --- |
| Twitter for iPhone | 2 |
| Radio.co now playing | 1 |
What devices were used to tweet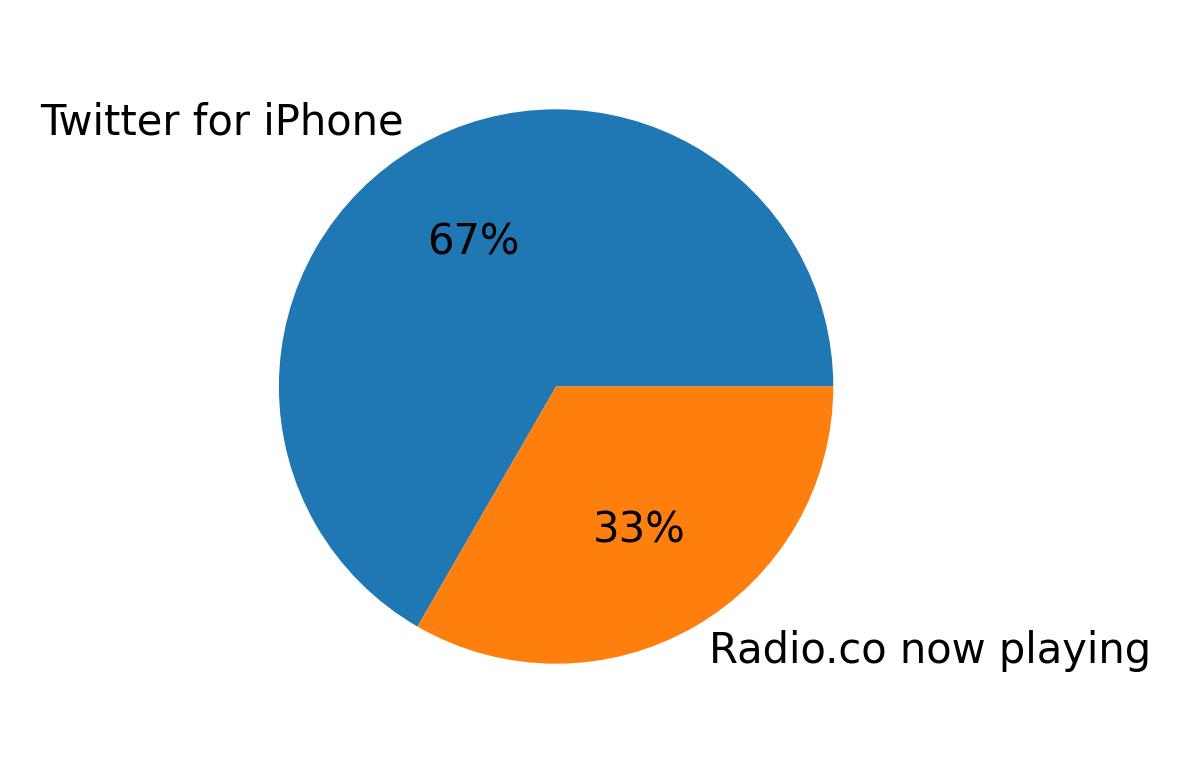 ---
Top 10 accounts with highest followers count
| Username | Name | Bio | Followers count |
| --- | --- | --- | --- |
| DMVLife1 | DMVLife.com | Submit Your Music: https://t.co/bMuDy1GG9I | 8,692 |
| WillieBangg | "Never Hesitant" …on Bandcamp NOW🚨 | Maryland resident never hesitant . . . to make beats! My Verified Check is in the mail 📪🤷🏾‍♂️ aka Mr. Curmudgeon | 1,332 |
| 2years99 | Deathology | Impending Doom. | 0 |
Top 10 accounts with highest friends count
| Username | Name | Bio | Followers count |
| --- | --- | --- | --- |
| DMVLife1 | DMVLife.com | Submit Your Music: https://t.co/bMuDy1GG9I | 6,476 |
| WillieBangg | "Never Hesitant" …on Bandcamp NOW🚨 | Maryland resident never hesitant . . . to make beats! My Verified Check is in the mail 📪🤷🏾‍♂️ aka Mr. Curmudgeon | 4,998 |
| 2years99 | Deathology | Impending Doom. | 0 |
Most active users
| Username | Bio | Number of tweets |
| --- | --- | --- |
| 2years99 | Impending Doom. | 1 |
| DMVLife1 | Submit Your Music: https://t.co/bMuDy1GG9I | 1 |
| WillieBangg | Maryland resident never hesitant . . . to make beats! My Verified Check is in the mail 📪🤷🏾‍♂️ aka Mr. Curmudgeon | 1 |
---
Tweets per day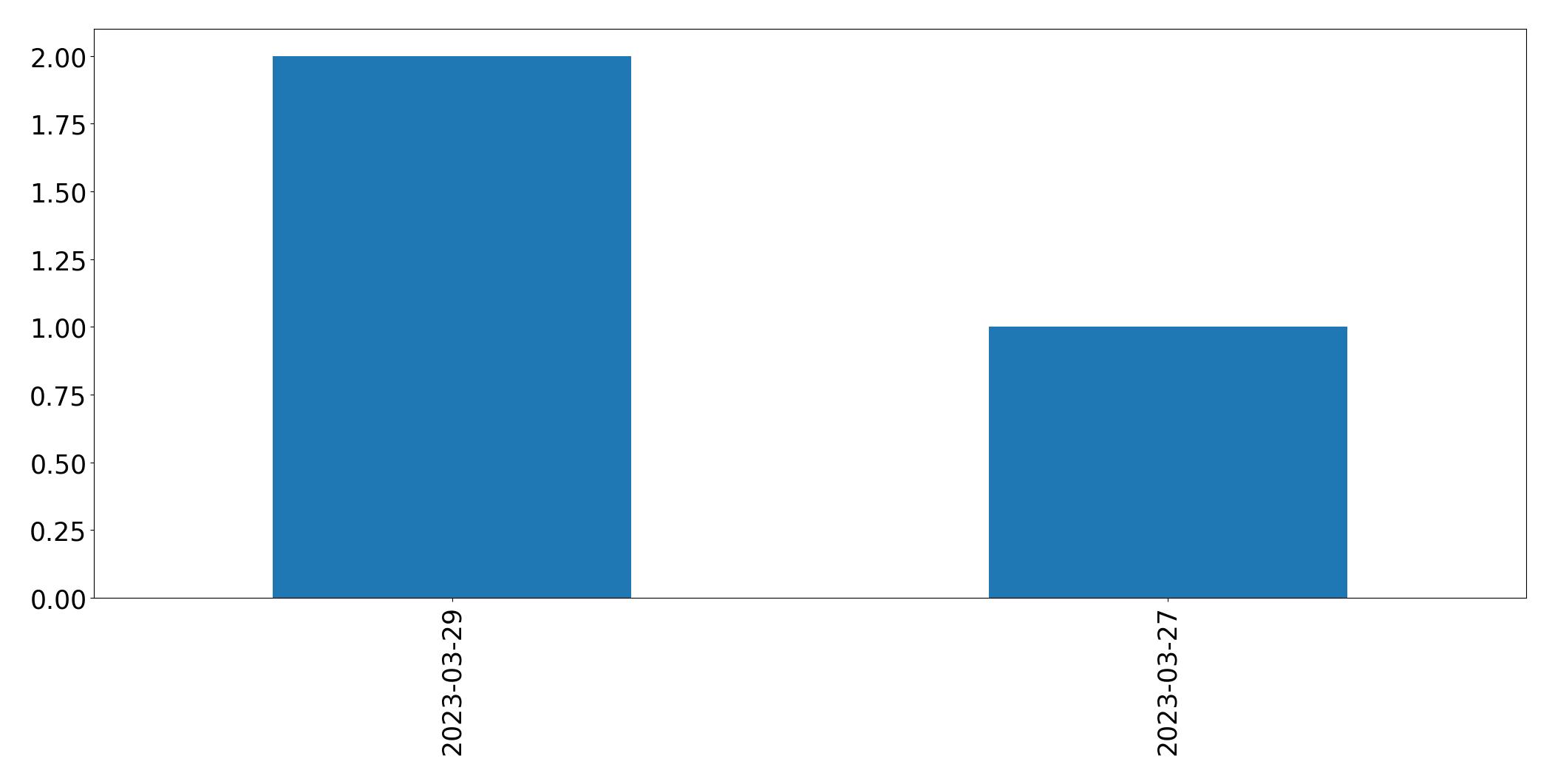 ---
Top 10 tweets with highest Retweet count
| ID | Text | Retweet count |
| --- | --- | --- |
| 1641007153023426560 | #NowPlaying @DJFlexxDC @IamDonJuan - Polo and Chuck on DMV LIFE Radio! https://t.co/RnSYJAiYMJ Tune in and Turn up #DMV! | 0 |
| 1640443064085782532 | @DJFlexxDC i know a better dj tbh | 0 |
Top 10 tweets with highest Like count
| ID | Text | Like count |
| --- | --- | --- |
| 1641007153023426560 | #NowPlaying @DJFlexxDC @IamDonJuan - Polo and Chuck on DMV LIFE Radio! https://t.co/RnSYJAiYMJ Tune in and Turn up #DMV! | 0 |
| 1640443064085782532 | @DJFlexxDC i know a better dj tbh | 0 |
Top 3 Languages Used In Tweets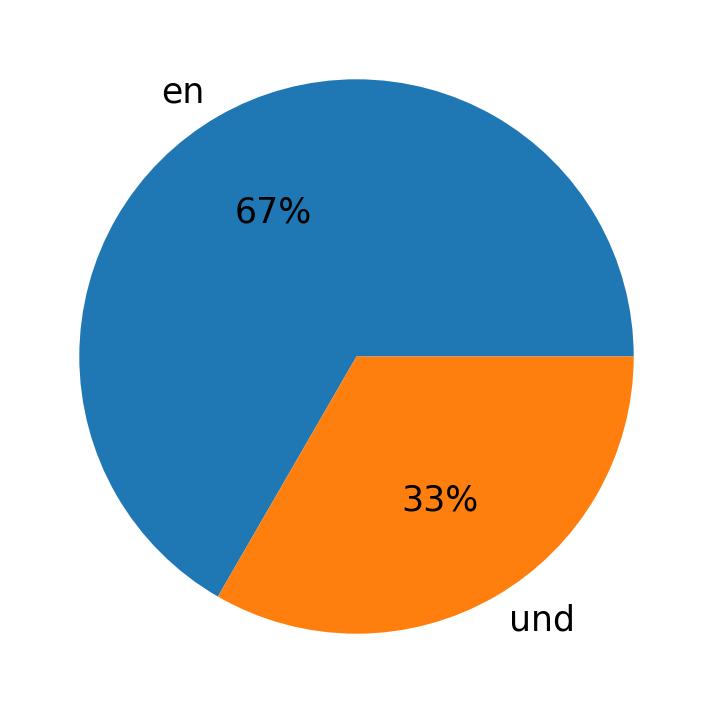 ---
Top 10 Hashtags used
| Hashtag | Count |
| --- | --- |
| #nowplaying | 1 |
| #dmv | 1 |
Top 10 Hashtags Used In Tweets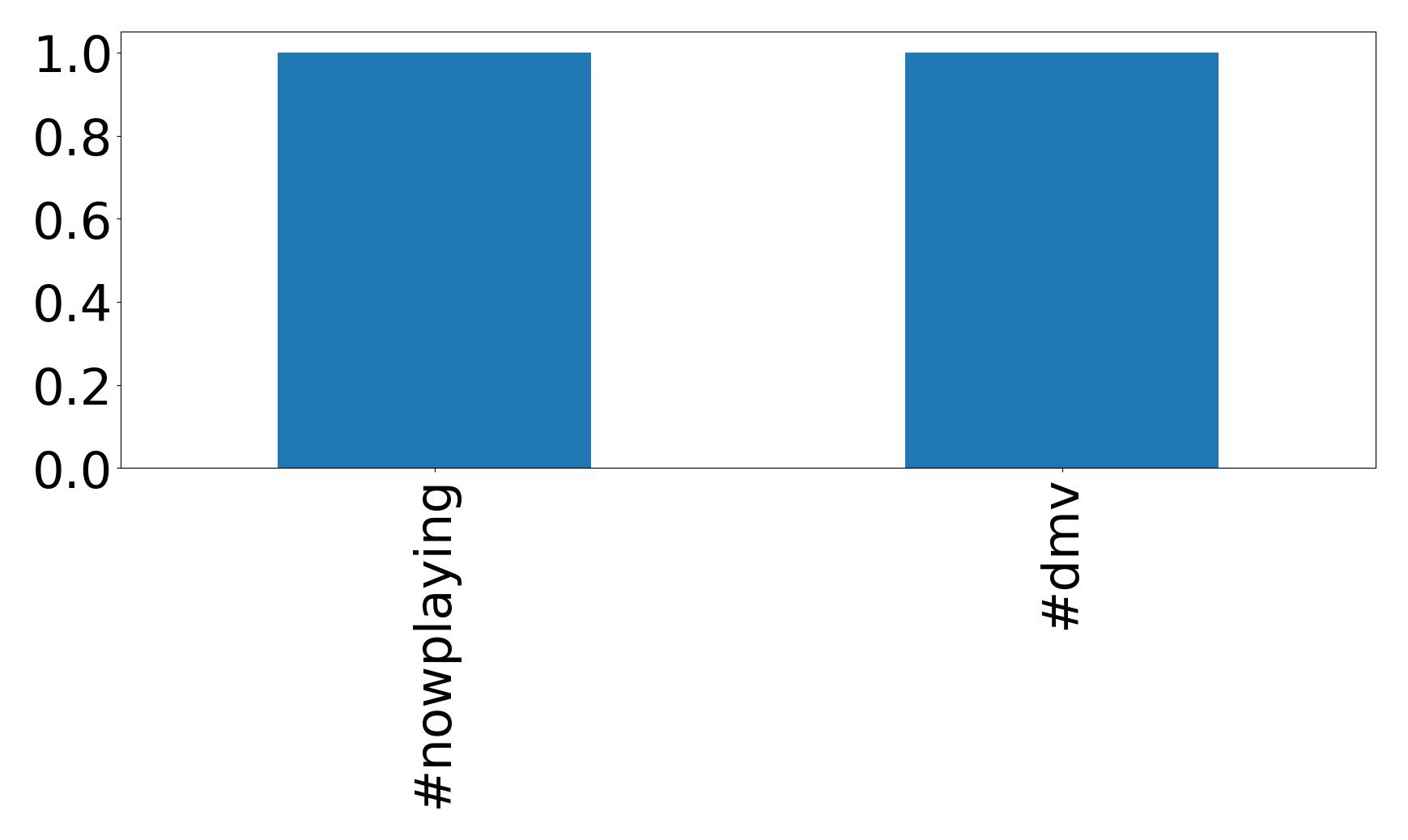 Top 10 mentions
| Mention | Count |
| --- | --- |
| @djflexxdc | 3 |
| @iamdonjuan | 1 |
Top 10 mentions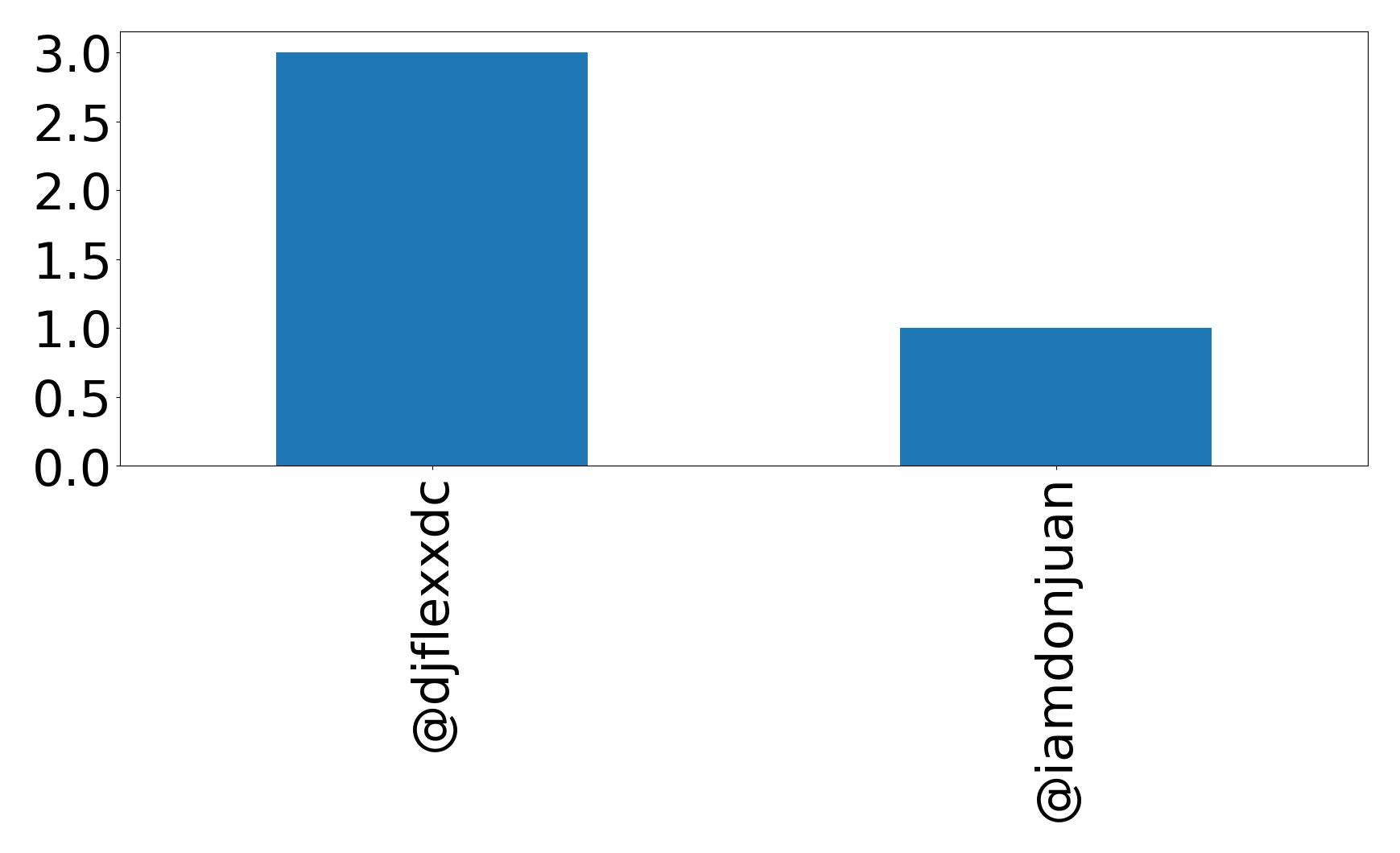 Wordcloud of Tweets