Tweets Analysis - Keyword: @chrisbanes
Total number of tweets analysed
18
Earliest tweet was on
2023-03-18
Latest tweet was on
2023-03-24
Average age of authors' accounts
10 years
---
Summarization
The Effective Android interviews are featuring guest Chris Banes and asking for questions for him. The popularity of the interviews is growing and a female guest will be announced soon. Some discussions surround the use of Ubigi for international travel and VoWiFi for calls to a home country. ESIMs are praised as a cool invention. There are nitpicks about Compose's stability and potential issues with switching to a new phone while traveling. It is noted that some people cannot use multiple SIMs simultaneously. A company called Flexiroam is suggested as an option for data SIMs.
Topic Modeling
Interviews with Android engineers
Travel and mobile data/sim cards
Compliments and appreciation for guest speakers on the interviews
Recommendations and tips for phone usage while traveling
Discussion about technology and software (specifically VoWiFi and eSIM)
Emotional Analysis
The tweets express excitement and anticipation for an upcoming guest, @chrisbanes, for Effective Android interviews. There is appreciation for the guests and the content of the interviews. Some tweets also provide travel tips and recommendations for using SIM cards and eSIMs abroad. There is a positive and friendly tone throughout the tweets.
Trend Analysis
EffAndroid interviews and upcoming guests
Using multiple SIM cards for international travel
Recommended apps and tools for managing SIM cards and phone usage
Nitpicks and discussions around Android development
Challenges and limitations with eSIM usage
---
Types of Tweets
Number of Retweets
4
Percentage of total tweets
22%
Number of Original tweets
3
Percentage of total tweets
16%
Number of tweets that contain Mentions
18
Percentage of total tweets
100%
Number of tweets that were Replies
11
Percentage of total tweets
61%
Number of tweets that were Quotes
0
Percentage of total tweets
0%
Number of tweets that contain Hashtags
0
Percentage of total tweets
0%
---
Top 5 devices used to tweet
| Source | Count |
| --- | --- |
| Twitter for Android | 9 |
| Twitter Web App | 6 |
| Twitter for iPhone | 2 |
| TweetDeck | 1 |
What devices were used to tweet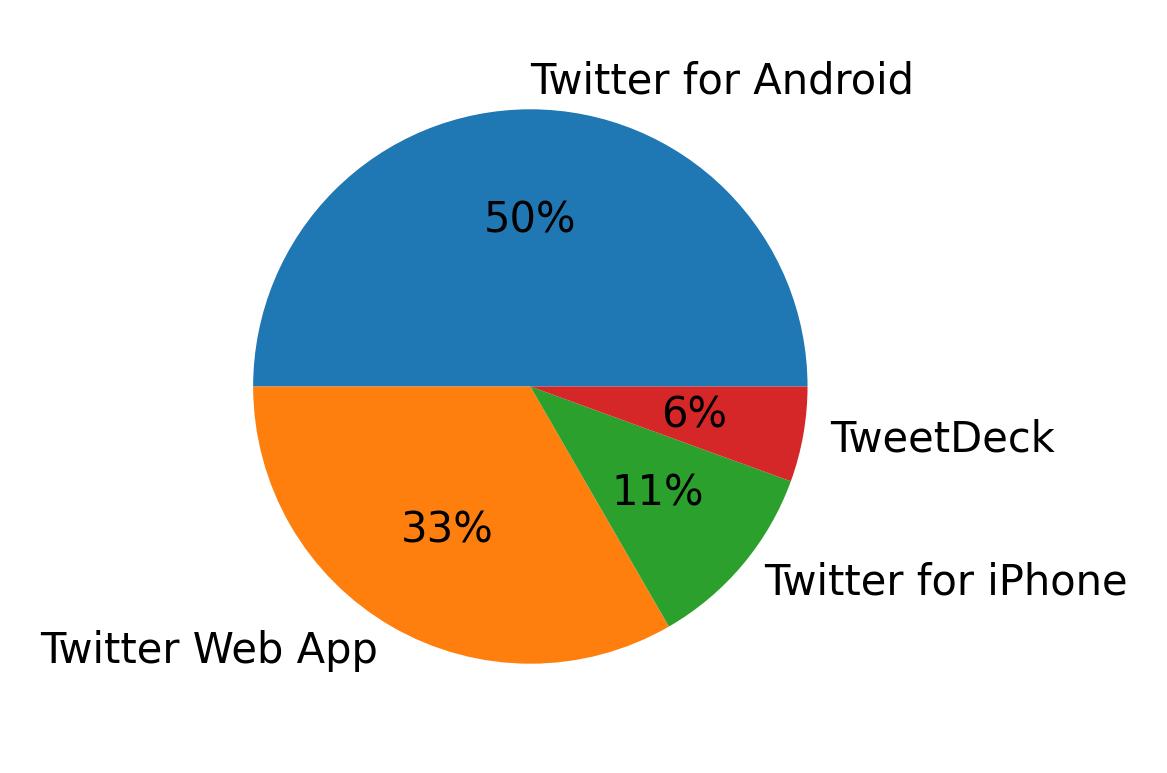 ---
Top 10 accounts with highest followers count
| Username | Name | Bio | Followers count |
| --- | --- | --- | --- |
| JorgeCastilloPr | Jorge Castillo | Android/Kotlin GDE 👨‍💻 @UltimateApp ex-Twitter ✍️ @Composeinternal @thegoodteammate @EffAndroid. Compose course https://t.co/OD2JuwFQK1 | 9,389 |
| rallat | https://androiddev.social/@Rallat | EM at Uber, Former Staff Eng Dropbox, before in Tokyo Mercari and Line. Before that Twitter 1.0 not hardcore, just better | 6,931 |
| UbigiOfficial | UbigiOfficial | Ubigi is @transatel customer-facing brand for its global cellular service dedicated to the Internet of Things. Ubigi offers eSIM services & eSIM data plans. | 1,117 |
| hrachcz | Jan Škrášek | Android Staff Software Engineer @kiwicom247; Kotlin & Coroutines ♥, PHP & Nextras Orm @nextrasfw; @janskrasek@mastodon.social | 1,027 |
| MohammadShaadsk | Mohammad Shaad Shaikh 🥑 | Building @designphilic | Alpha-MLSA | UI/UX & Graphic Designer | MERN + MEVN Full Stack Web Developer | Open-Source Contributor | Cloud & DevOps Enthusiast | 514 |
| geoffreymetais | Geoffrey Métais | Android Engineering Manager @DeezerDevs VLC for Android contributor, Kotlin & coroutines fanboy | 371 |
| Xabaras_it | Paolo Montalto 🇪🇺 @xabaras@androiddev.social | European, Mobile Developer, Software Craftsman, @sendto_app lead, 1/2 of @twomenstudio, founder of @g3ndr0id, guitar strummer, husband, father, humble. | 292 |
| marcobrador | Marc Obrador Sureda | 📍Barcelona / Mallorca || 💻 @Build38dotcom || ✈️🏃🚴 | 270 |
| arrmixer | Angel Rodriguez Arrmixer@androiddev.social | Senior Consultant @CapTechListens, @Udacity Alumni, #AndroidDev, HipHop culture, Nintendo, avid sports fan thoughts and opinions are my own. | 243 |
| anv1th | Anvith Bhat | Android @fueled, UX magnet, On some days the dog on others the tyre. Mastodon https://t.co/LdlUFJbKNy | 199 |
Top 10 accounts with highest friends count
| Username | Name | Bio | Followers count |
| --- | --- | --- | --- |
| rallat | https://androiddev.social/@Rallat | EM at Uber, Former Staff Eng Dropbox, before in Tokyo Mercari and Line. Before that Twitter 1.0 not hardcore, just better | 2,735 |
| MohammadShaadsk | Mohammad Shaad Shaikh 🥑 | Building @designphilic | Alpha-MLSA | UI/UX & Graphic Designer | MERN + MEVN Full Stack Web Developer | Open-Source Contributor | Cloud & DevOps Enthusiast | 1,178 |
| arrmixer | Angel Rodriguez Arrmixer@androiddev.social | Senior Consultant @CapTechListens, @Udacity Alumni, #AndroidDev, HipHop culture, Nintendo, avid sports fan thoughts and opinions are my own. | 749 |
| hrachcz | Jan Škrášek | Android Staff Software Engineer @kiwicom247; Kotlin & Coroutines ♥, PHP & Nextras Orm @nextrasfw; @janskrasek@mastodon.social | 633 |
| Xabaras_it | Paolo Montalto 🇪🇺 @xabaras@androiddev.social | European, Mobile Developer, Software Craftsman, @sendto_app lead, 1/2 of @twomenstudio, founder of @g3ndr0id, guitar strummer, husband, father, humble. | 595 |
| geoffreymetais | Geoffrey Métais | Android Engineering Manager @DeezerDevs VLC for Android contributor, Kotlin & coroutines fanboy | 567 |
| marcobrador | Marc Obrador Sureda | 📍Barcelona / Mallorca || 💻 @Build38dotcom || ✈️🏃🚴 | 480 |
| UbigiOfficial | UbigiOfficial | Ubigi is @transatel customer-facing brand for its global cellular service dedicated to the Internet of Things. Ubigi offers eSIM services & eSIM data plans. | 408 |
| JorgeCastilloPr | Jorge Castillo | Android/Kotlin GDE 👨‍💻 @UltimateApp ex-Twitter ✍️ @Composeinternal @thegoodteammate @EffAndroid. Compose course https://t.co/OD2JuwFQK1 | 272 |
| anv1th | Anvith Bhat | Android @fueled, UX magnet, On some days the dog on others the tyre. Mastodon https://t.co/LdlUFJbKNy | 210 |
Most active users
| Username | Bio | Number of tweets |
| --- | --- | --- |
| JorgeCastilloPr | Android/Kotlin GDE 👨‍💻 @UltimateApp ex-Twitter ✍️ @Composeinternal @thegoodteammate @EffAndroid. Compose course https://t.co/OD2JuwFQK1 | 3 |
| DevSambat | - | 2 |
| 0neel | Android developer @ Dodo Engineering | 1 |
| MohammadShaadsk | Building @designphilic | Alpha-MLSA | UI/UX & Graphic Designer | MERN + MEVN Full Stack Web Developer | Open-Source Contributor | Cloud & DevOps Enthusiast | 1 |
| UbigiOfficial | Ubigi is @transatel customer-facing brand for its global cellular service dedicated to the Internet of Things. Ubigi offers eSIM services & eSIM data plans. | 1 |
| Xabaras_it | European, Mobile Developer, Software Craftsman, @sendto_app lead, 1/2 of @twomenstudio, founder of @g3ndr0id, guitar strummer, husband, father, humble. | 1 |
| Zheko_A | Passionate Android dev @ Ocado Technology. Interested in all about Android development & Kotlin. Geek. | 1 |
| anv1th | Android @fueled, UX magnet, On some days the dog on others the tyre. Mastodon https://t.co/LdlUFJbKNy | 1 |
| arrmixer | Senior Consultant @CapTechListens, @Udacity Alumni, #AndroidDev, HipHop culture, Nintendo, avid sports fan thoughts and opinions are my own. | 1 |
| chrisnkrueger | Senior Android Engineer @KAYAK | Founder @MoviebaseApp | Building #Kotlin Multiplatform projects | Specialist for #Android | 1 |
---
Tweets per day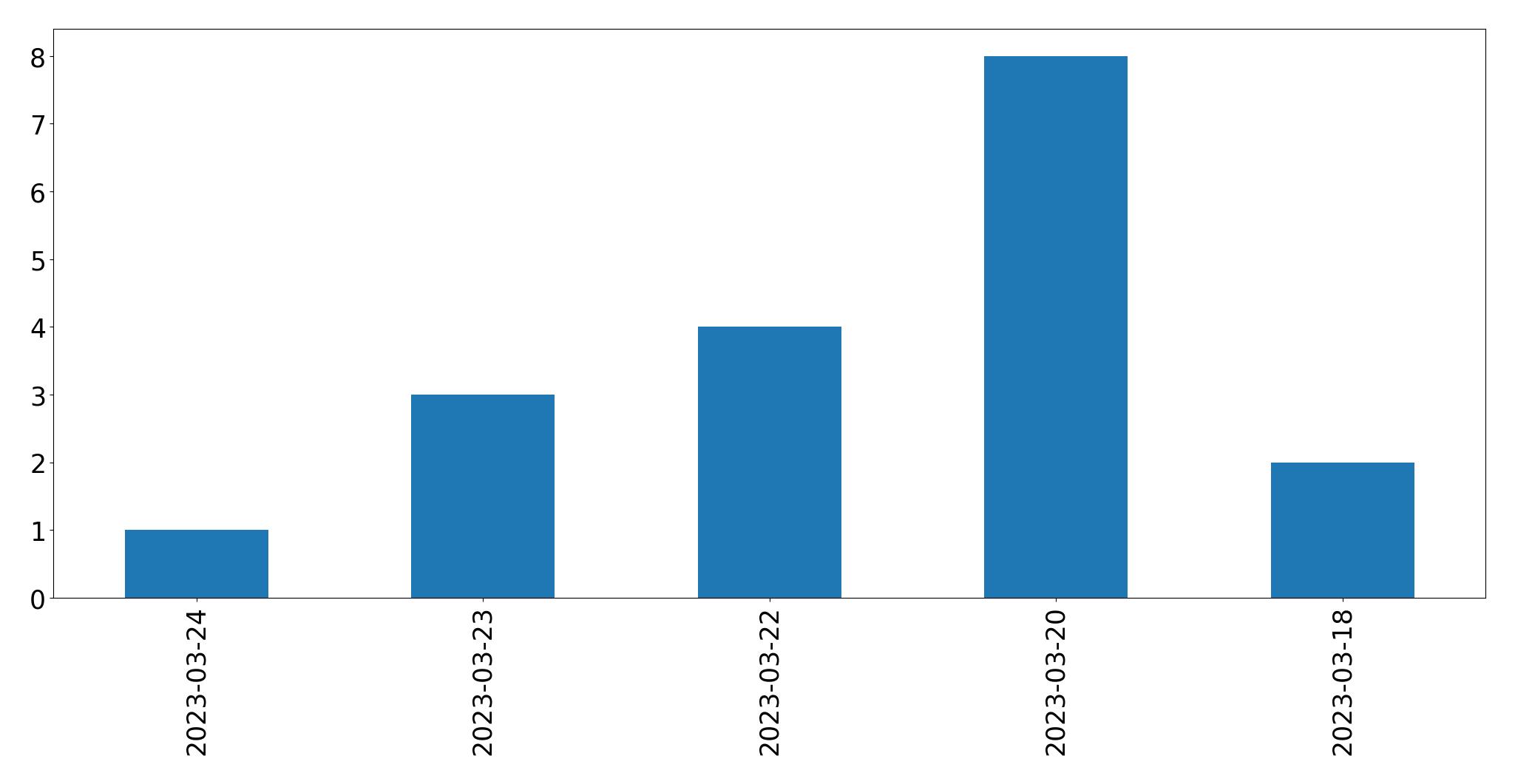 ---
Top 10 tweets with highest Retweet count
| ID | Text | Retweet count |
| --- | --- | --- |
| 1639012395015188482 | The number of great Android engineers jumping into the @effandroid interviews bandwagon is growing fast 📈 Next in line is @chrisbanes, and after him, well. I'll announce her name soon 🔥 https://t.co/ouUJpTHR6R | 2 |
| 1638529011469918208 | Next guest for the Effective Android interviews⚡️🥁 @chrisbanes 🥳 Stay tuned to the @effandroid newsletter! Post your questions for him here. https://t.co/XNYnTPxw86 | 2 |
| 1638832447491293184 | @chrisbanes https://t.co/WCA8NrJyUJ - a nitpick - not the same as M3 is stable 1.0 in Compose but 1.1 beta in yours. (Thanks for that, we need that beta) | 0 |
| 1638650367159181314 | @JorgeCastilloPr @chrisbanes @effandroid very nice | 0 |
| 1638538216104968194 | @chrisbanes @effandroid 👀🚀 | 0 |
| 1638529193456594944 | @JorgeCastilloPr @chrisbanes @effandroid You have excellent guests! Really appreciate it! | 0 |
| 1637755298268979200 | @Zheko_A @chrisbanes Thank you for using Ubigi. We wish you a nice trip to Japan! | 0 |
| 1637738541223489536 | @chrisbanes Check VoWiFi if you need to make some phone calls to your home country. It lets you use SIM's tariff without any roaming. | 0 |
| 1637736646664941568 | @chrisbanes Agreed. But if, (I hope that never happens) your phone stops working while you're travelling, then its not as simple as just putting your sim into a new phone. | 0 |
| 1637711659388006402 | @chrisbanes Try https://t.co/FdrRJS4B7A for comparing and finding the right package (and even some discounts) 🙃 | 0 |
Top 10 tweets with highest Like count
| ID | Text | Like count |
| --- | --- | --- |
| 1638529011469918208 | Next guest for the Effective Android interviews⚡️🥁 @chrisbanes 🥳 Stay tuned to the @effandroid newsletter! Post your questions for him here. https://t.co/XNYnTPxw86 | 67 |
| 1639012395015188482 | The number of great Android engineers jumping into the @effandroid interviews bandwagon is growing fast 📈 Next in line is @chrisbanes, and after him, well. I'll announce her name soon 🔥 https://t.co/ouUJpTHR6R | 30 |
| 1637701719495696387 | @chrisbanes They are great! I got one from a local shop when I was in Thailand, whilst keeping my "home" one for calls. Going to Japan soon and this time I'll (hopefully, if it works) use Ubigi. You just install an app, buy a package and you're done - all in 2min. | 2 |
| 1638650367159181314 | @JorgeCastilloPr @chrisbanes @effandroid very nice | 1 |
| 1638538216104968194 | @chrisbanes @effandroid 👀🚀 | 1 |
| 1638529193456594944 | @JorgeCastilloPr @chrisbanes @effandroid You have excellent guests! Really appreciate it! | 1 |
| 1637755298268979200 | @Zheko_A @chrisbanes Thank you for using Ubigi. We wish you a nice trip to Japan! | 1 |
| 1637738541223489536 | @chrisbanes Check VoWiFi if you need to make some phone calls to your home country. It lets you use SIM's tariff without any roaming. | 1 |
| 1637711659388006402 | @chrisbanes Try https://t.co/FdrRJS4B7A for comparing and finding the right package (and even some discounts) 🙃 | 1 |
| 1637691781684039680 | @chrisbanes Yeah same my SIM is at home and I using its Internet through eSIM. ESIM is one of the coolest thing invented so far | 1 |
Top 3 Languages Used In Tweets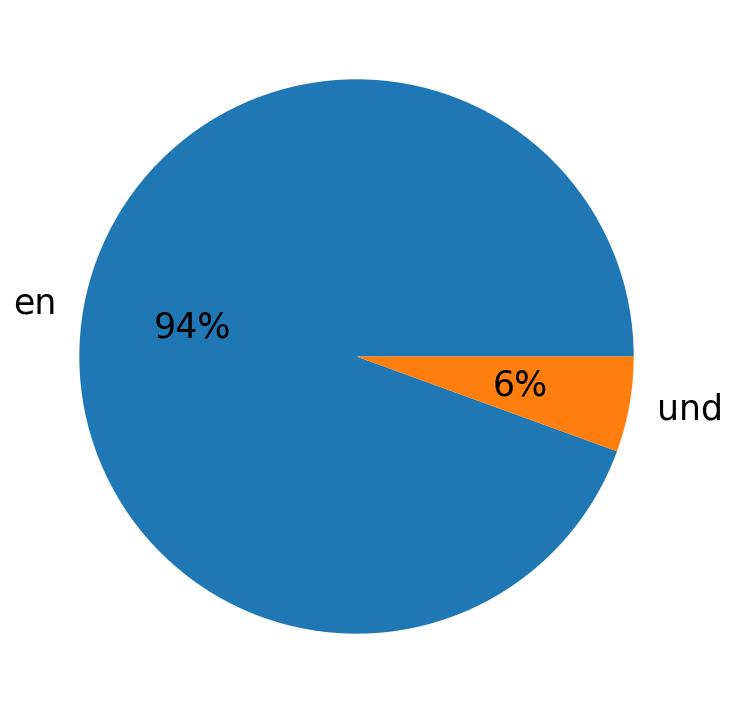 ---
Top 10 mentions
| Mention | Count |
| --- | --- |
| @chrisbanes | 18 |
| @effandroid | 7 |
| @jorgecastillopr | 4 |
| @zheko_a | 1 |
| @apple | 1 |
Top 10 mentions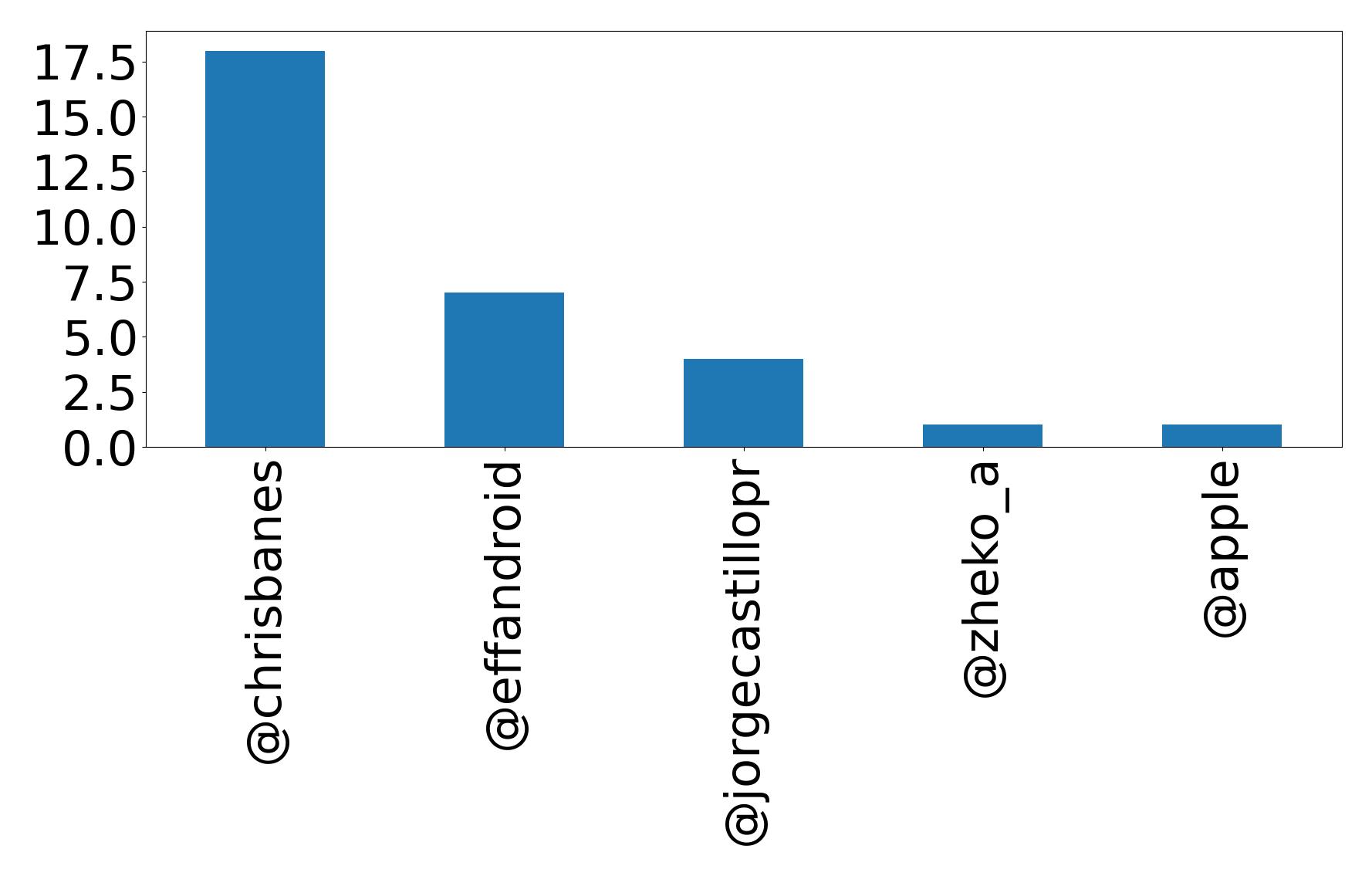 Wordcloud of Tweets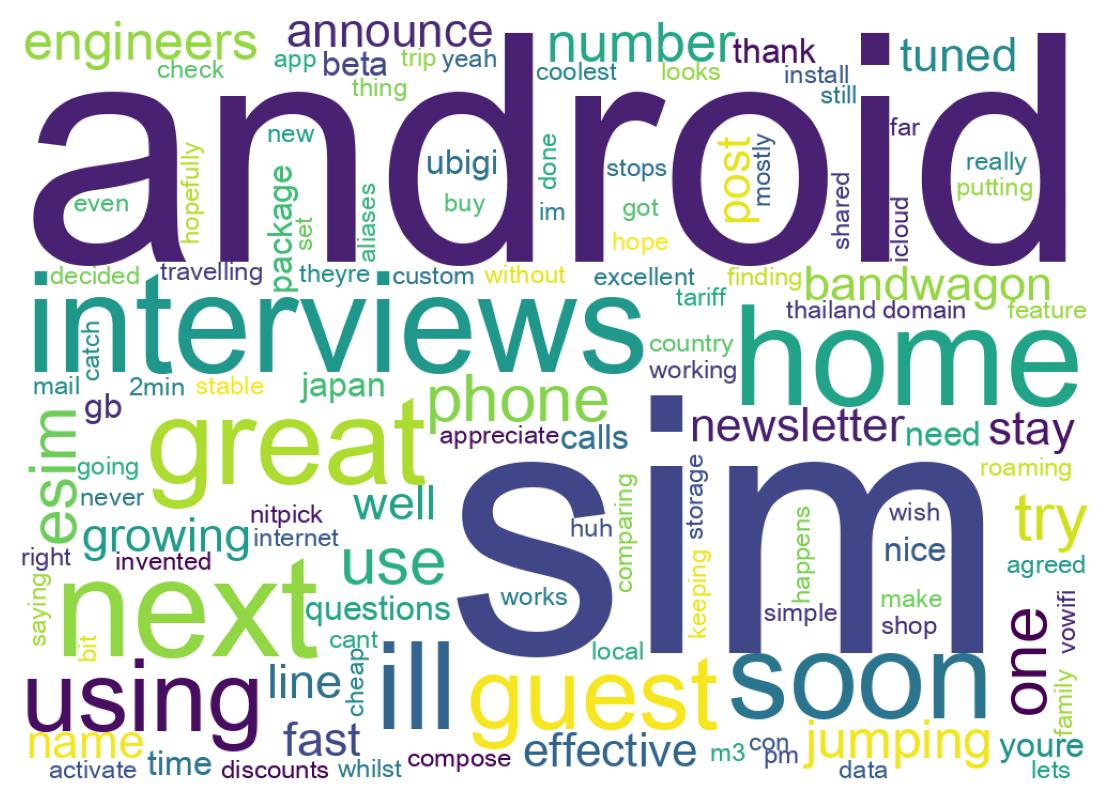 ---
Emojis
Average number of emojis used per tweet
77
Emojis used in tweets
| Emoji | Count | Emoji Text |
| --- | --- | --- |
| 📈 | 2 | chart_increasing |
| 🔥 | 2 | fire |
| ⚡ | 2 | high_voltage |
| 🥁 | 2 | drum |
| 🥳 | 2 | partying_face |
| 👀 | 1 | eyes |
| 🚀 | 1 | rocket |
| 🙃 | 1 | upside-down_face |
| 🧵 | 1 | thread |
Emojis groups
| Emoji Group | Count |
| --- | --- |
| Travel & Places | 5 |
| Objects | 4 |
| Smileys & Emotion | 3 |
| People & Body | 1 |
| Activities | 1 |