Tweets Analysis - Keyword: @ChampagneLanson
Total number of tweets analysed
2
Earliest tweet was on
2023-03-19
Latest tweet was on
2023-03-19
Average age of authors' accounts
10 years
---
Summarization
The author loves champagne and is enjoying it on a Sunday, specifically mentioning Champagne Lanson.
Topic Modeling
Love for Champagne
Sunday
Champagne brand association
Emotional Analysis
The tweet expresses positive emotions of love and enjoyment towards champagne and the occasion of Sunday. The use of the hashtag #champagne suggests a particular affinity or appreciation for this alcoholic beverage. The inclusion of the Twitter handle of Champagne Lanson could indicate a special connection or loyalty to this brand, further emphasizing the positive feelings towards champagne as a whole.
Trend Analysis
#champagne
#sunday
@ChampagneLanson
Love
---
Types of Tweets
Number of Retweets
1
Percentage of total tweets
50%
Number of Original tweets
1
Percentage of total tweets
50%
Number of tweets that contain Mentions
2
Percentage of total tweets
100%
Number of tweets that were Replies
0
Percentage of total tweets
0%
Number of tweets that were Quotes
0
Percentage of total tweets
0%
Number of tweets that contain Hashtags
2
Percentage of total tweets
100%
---
Top 5 devices used to tweet
| Source | Count |
| --- | --- |
| Twitter for iPhone | 2 |
What devices were used to tweet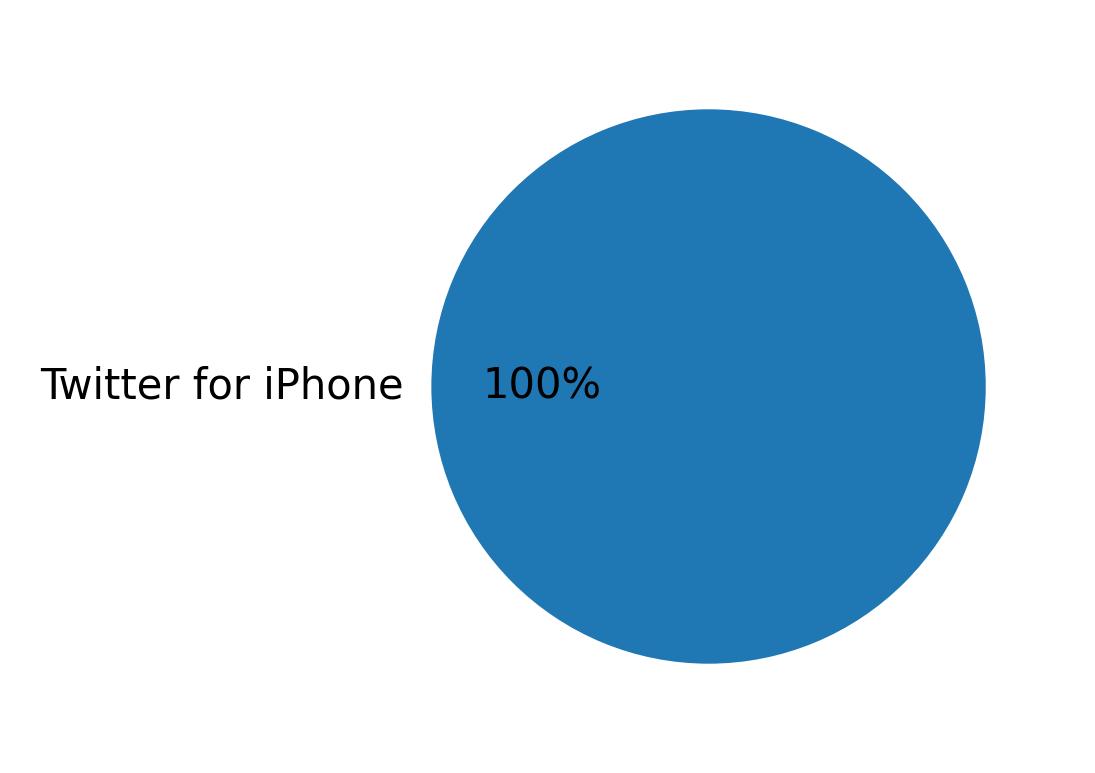 ---
Top 10 accounts with highest followers count
| Username | Name | Bio | Followers count |
| --- | --- | --- | --- |
| TheWineCruUK | The Wine Cru Ltd | Rarities, oddities, horizontals, verticals, anniversary or just a great bottle, look no further. If we don't have it we'll find it! | 2,630 |
| simoncrane1624 | simon crane | owns a coffee business worked for HNWI managing private business. Ex Army Officer worked at Coca-Cola Co/CEO QPR&Wasps RFC/Jaguar F1/Eurosport TV - Chair RHTV | 1,012 |
Top 10 accounts with highest friends count
| Username | Name | Bio | Followers count |
| --- | --- | --- | --- |
| TheWineCruUK | The Wine Cru Ltd | Rarities, oddities, horizontals, verticals, anniversary or just a great bottle, look no further. If we don't have it we'll find it! | 2,005 |
| simoncrane1624 | simon crane | owns a coffee business worked for HNWI managing private business. Ex Army Officer worked at Coca-Cola Co/CEO QPR&Wasps RFC/Jaguar F1/Eurosport TV - Chair RHTV | 588 |
Most active users
| Username | Bio | Number of tweets |
| --- | --- | --- |
| TheWineCruUK | Rarities, oddities, horizontals, verticals, anniversary or just a great bottle, look no further. If we don't have it we'll find it! | 1 |
| simoncrane1624 | owns a coffee business worked for HNWI managing private business. Ex Army Officer worked at Coca-Cola Co/CEO QPR&Wasps RFC/Jaguar F1/Eurosport TV - Chair RHTV | 1 |
---
Tweets per day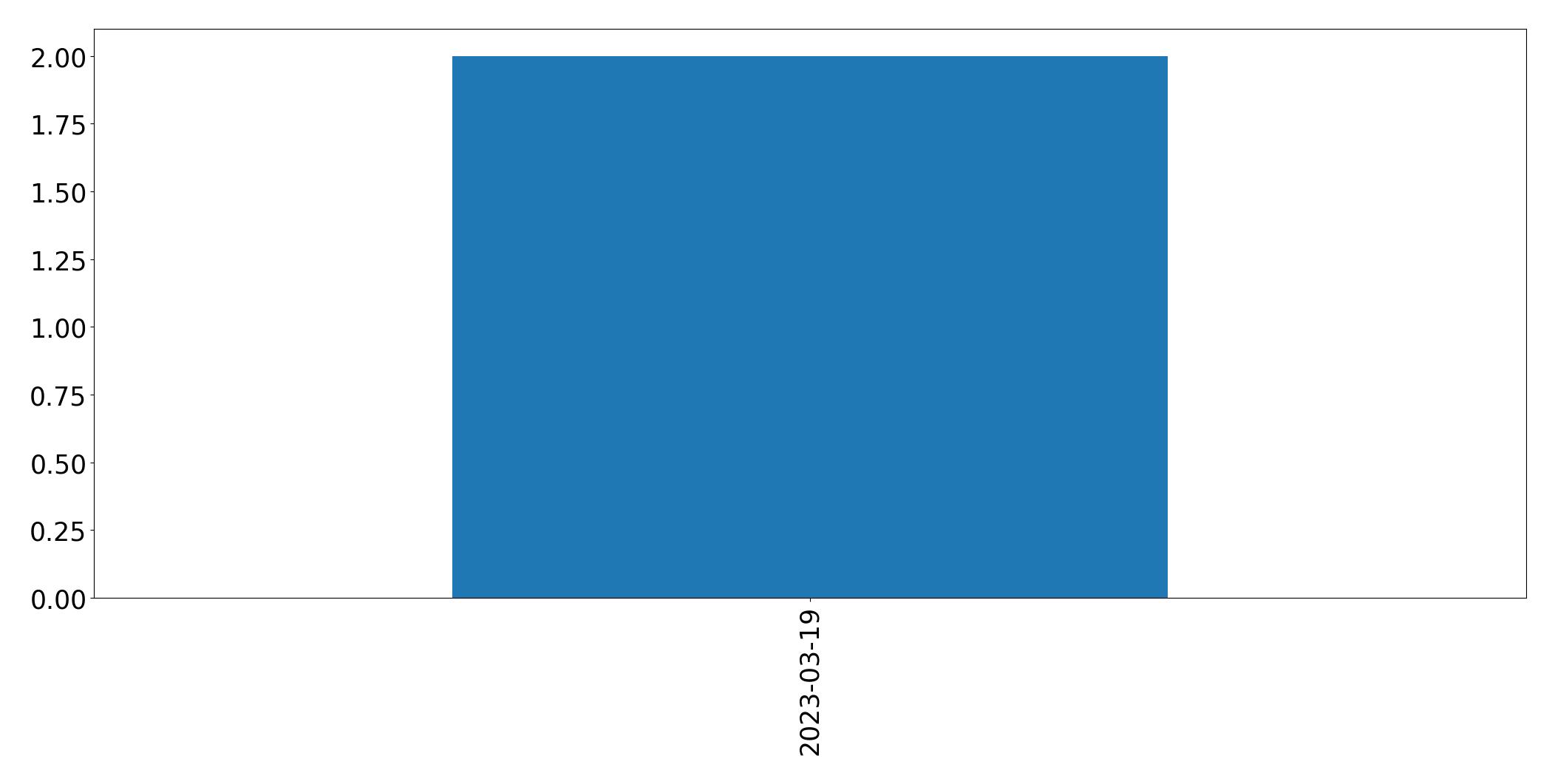 ---
Top 10 tweets with highest Retweet count
| ID | Text | Retweet count |
| --- | --- | --- |
| 1637480226153279489 | I love #champagne #sunday @ChampagneLanson https://t.co/tQy6LiCIkl | 2 |
Top 10 tweets with highest Like count
| ID | Text | Like count |
| --- | --- | --- |
| 1637480226153279489 | I love #champagne #sunday @ChampagneLanson https://t.co/tQy6LiCIkl | 34 |
Top 3 Languages Used In Tweets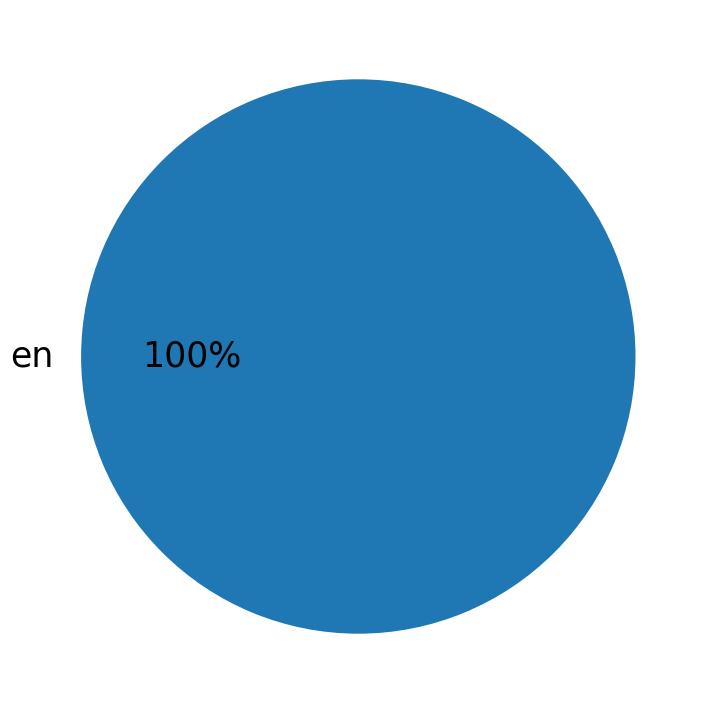 ---
Top 10 Hashtags used
| Hashtag | Count |
| --- | --- |
| #champagne | 2 |
| #sunday | 2 |
Top 10 Hashtags Used In Tweets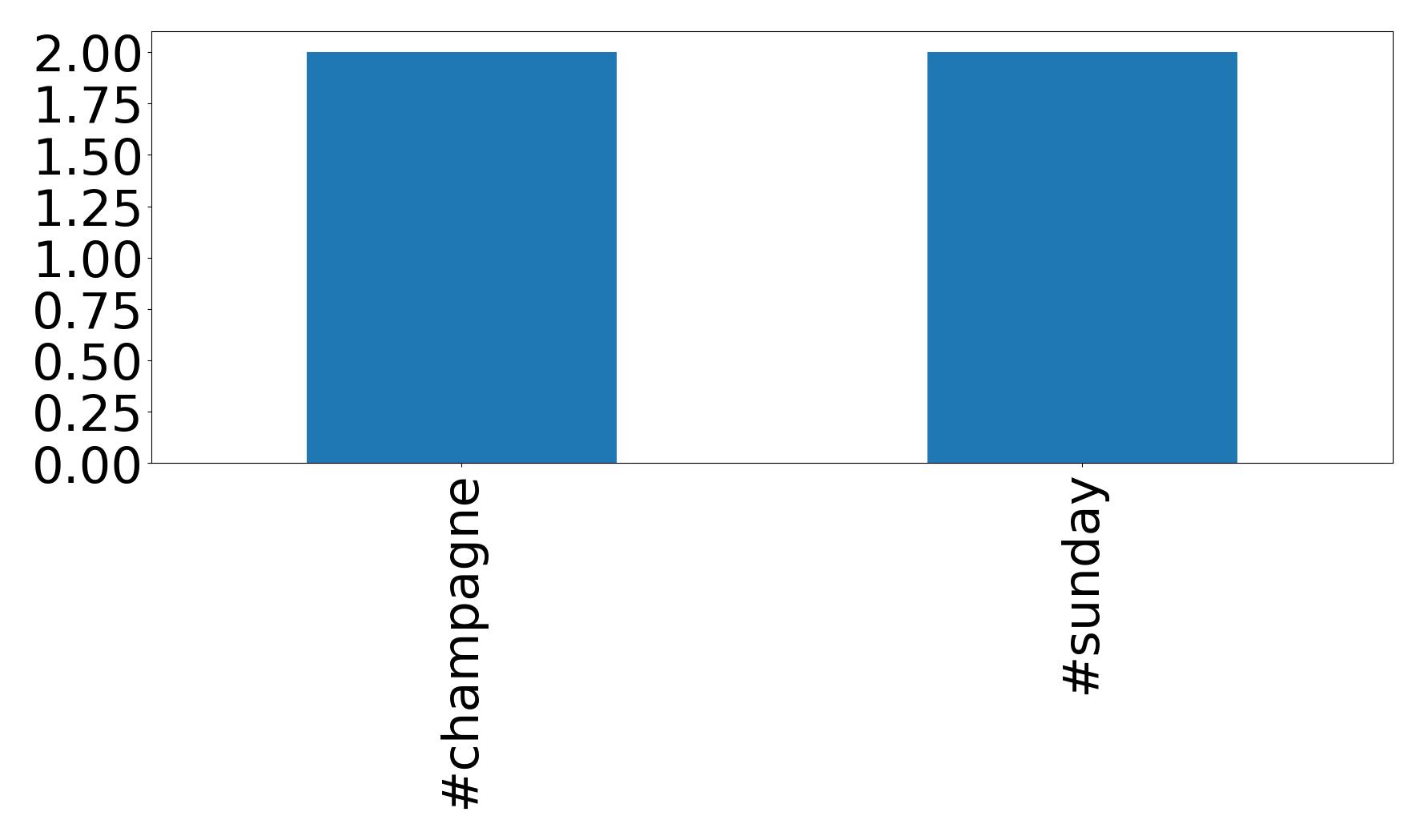 Top 10 mentions
| Mention | Count |
| --- | --- |
| @champagnelanson | 2 |
| @thewinecruuk | 1 |
Top 10 mentions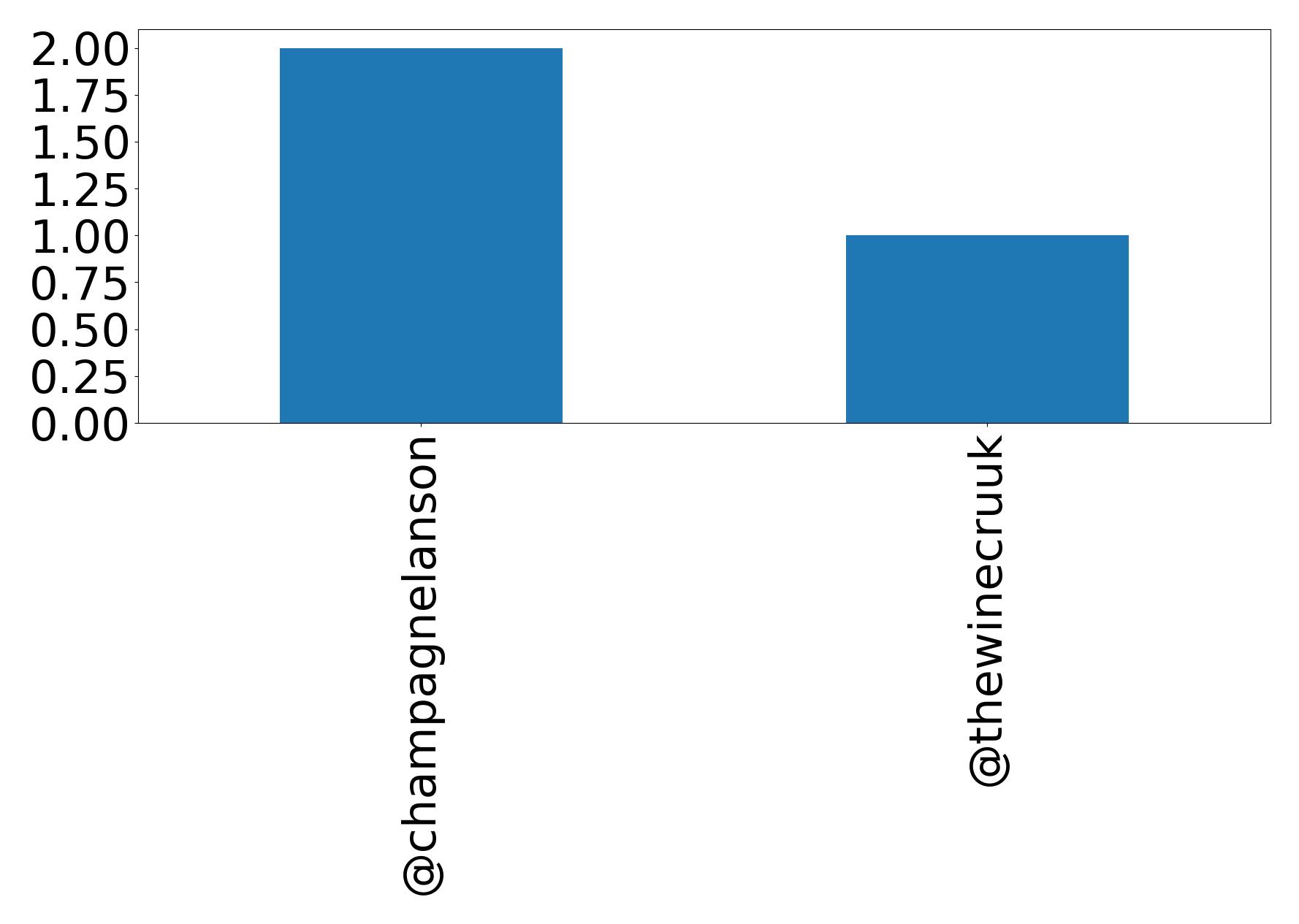 Wordcloud of Tweets