Tweets Analysis - Keyword: @cdntourism
Total number of tweets analysed
10
Earliest tweet was on
2023-03-22
Latest tweet was on
2023-03-29
Average age of authors' accounts
8 years
---
Summarization
The first tweet congratulates Joanne Robbins and the Pumpkinfest Crew for their recent awards. The second tweet agrees that the awards were well-deserved. The third and fifth tweets suggest that instead of slaughtering seals, fishermen could become tourist guides and promote Canadian tourism for more income. The fourth tweet praises Canadians for being friendly and kind. The last tweet reiterates the suggestion to invest in tourism instead of seal hunting. All tweets tag several related organizations and individuals.
Topic Modeling
Celebrating local achievements - recognizing individuals and groups for their accomplishments
Promoting tourism in Canada - showcasing the beauty and hospitality of Canadian destinations
Environmental activism - advocating for alternative solutions to seal hunting and promoting conservation efforts
Positive portrayal of Canada and its people in media - commenting on the friendly and welcoming nature of Canadians
Economic benefits of tourism - suggesting that investing in tourism could provide a more sustainable livelihood for fishermen and contribute to the local economy
Emotional Analysis
The emotions expressed in these tweets are generally positive, congratulatory, and supportive of the promotion of tourism in Canada as an alternative to seal hunting. There is pride in local achievements and recognition for those who have contributed to the tourism industry, and admiration for the natural beauty of Canada and its friendly people. The tweets also express a desire for ethical treatment of animals and propose tourism as a sustainable and profitable solution.
Trend Analysis
Recognition of awards for Joanne Robbins and Pumpkinfest Crew
Promotion of tourism in Canada
Criticism of seal hunting and advocacy for investing in tourism instead
Praise for the hospitality of Canadian people
Tags for relevant organizations and entities such as ExploreON, CDNTourism, and RTO7Connection
---
Types of Tweets
Number of Retweets
6
Percentage of total tweets
60%
Number of Original tweets
3
Percentage of total tweets
30%
Number of tweets that contain Mentions
10
Percentage of total tweets
100%
Number of tweets that were Replies
2
Percentage of total tweets
20%
Number of tweets that were Quotes
0
Percentage of total tweets
0%
Number of tweets that contain Hashtags
6
Percentage of total tweets
60%
---
Top 5 devices used to tweet
| Source | Count |
| --- | --- |
| Twitter Web App | 5 |
| Twitter for Android | 4 |
| Hootsuite Inc. | 1 |
What devices were used to tweet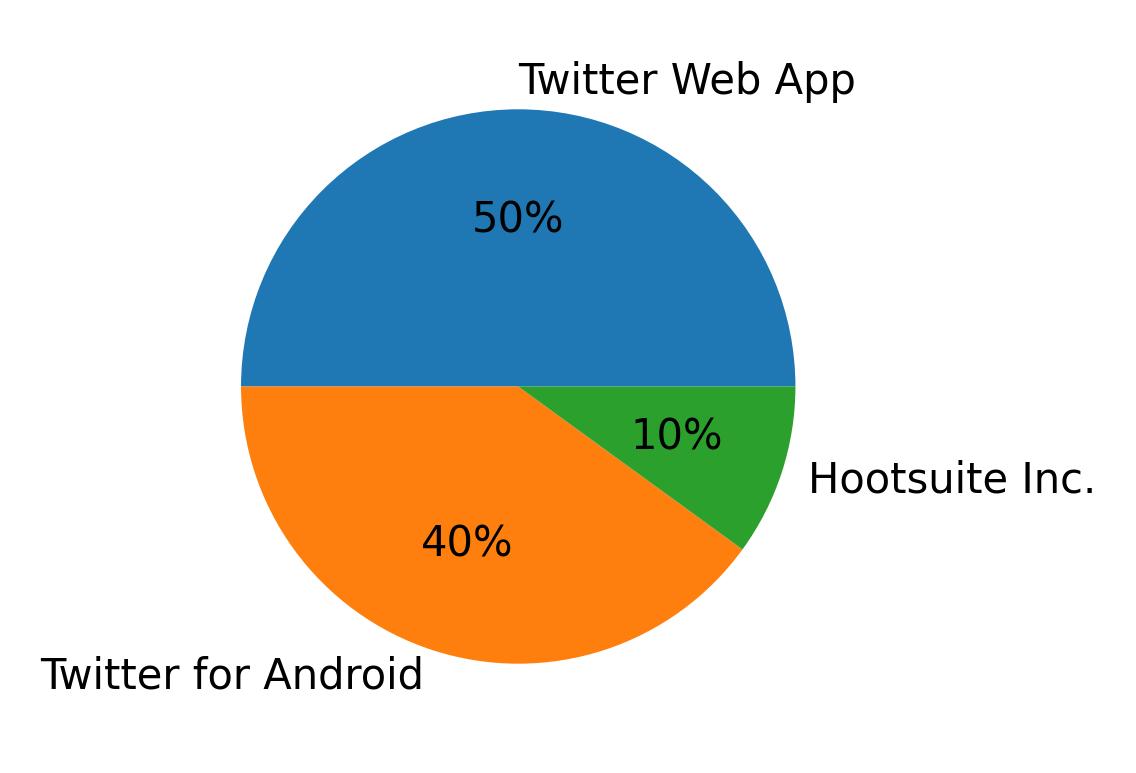 ---
Top 10 accounts with highest followers count
| Username | Name | Bio | Followers count |
| --- | --- | --- | --- |
| FEOntario | FEO (Festivals and Events Ontario) | There's always something to celebrate! Festivals & Events Ontario is a provincial association representing the Festivals & Events industry in Ontario. | 4,870 |
| KSP_Libs | KSP_Libs | Visit https://t.co/ToVZsVDQB9 & sign up to become a #LPC supporter, to donate or to become a volunteer. | 3,401 |
| SaugeenShoresON | Saugeen Shores | The official account for the Town of Saugeen Shores. | 2,982 |
| MauriceGrefe | Maurice Grefe | Animal lover, animal advocate, wildlife enthusiast. #BanHorseCarriagesNYC.Photo Chickens | 646 |
| animal__freedom | End Animal Exploiting | Save Bees,Birds,Butterflies-end Wildlife Trade-#SavetheSeals-end fishing- vegan-Animals are not Entertainer-Climatecrisis--Free Tibet- 3 Times Cancer Survivor | 621 |
| PeopleWyrd | People of the Wyrd | Resource of all kinds of woowoo goodies to foster spiritual growth... basically drawing together a group of Wyrdies who are ready to grow, love and create joy. | 224 |
Top 10 accounts with highest friends count
| Username | Name | Bio | Followers count |
| --- | --- | --- | --- |
| KSP_Libs | KSP_Libs | Visit https://t.co/ToVZsVDQB9 & sign up to become a #LPC supporter, to donate or to become a volunteer. | 4,083 |
| FEOntario | FEO (Festivals and Events Ontario) | There's always something to celebrate! Festivals & Events Ontario is a provincial association representing the Festivals & Events industry in Ontario. | 3,868 |
| SaugeenShoresON | Saugeen Shores | The official account for the Town of Saugeen Shores. | 1,154 |
| MauriceGrefe | Maurice Grefe | Animal lover, animal advocate, wildlife enthusiast. #BanHorseCarriagesNYC.Photo Chickens | 1,133 |
| PeopleWyrd | People of the Wyrd | Resource of all kinds of woowoo goodies to foster spiritual growth... basically drawing together a group of Wyrdies who are ready to grow, love and create joy. | 785 |
| animal__freedom | End Animal Exploiting | Save Bees,Birds,Butterflies-end Wildlife Trade-#SavetheSeals-end fishing- vegan-Animals are not Entertainer-Climatecrisis--Free Tibet- 3 Times Cancer Survivor | 100 |
Most active users
| Username | Bio | Number of tweets |
| --- | --- | --- |
| animal__freedom | Save Bees,Birds,Butterflies-end Wildlife Trade-#SavetheSeals-end fishing- vegan-Animals are not Entertainer-Climatecrisis--Free Tibet- 3 Times Cancer Survivor | 3 |
| FEOntario | There's always something to celebrate! Festivals & Events Ontario is a provincial association representing the Festivals & Events industry in Ontario. | 2 |
| KSP_Libs | Visit https://t.co/ToVZsVDQB9 & sign up to become a #LPC supporter, to donate or to become a volunteer. | 2 |
| MauriceGrefe | Animal lover, animal advocate, wildlife enthusiast. #BanHorseCarriagesNYC.Photo Chickens | 1 |
| PeopleWyrd | Resource of all kinds of woowoo goodies to foster spiritual growth... basically drawing together a group of Wyrdies who are ready to grow, love and create joy. | 1 |
| SaugeenShoresON | The official account for the Town of Saugeen Shores. | 1 |
---
Tweets per day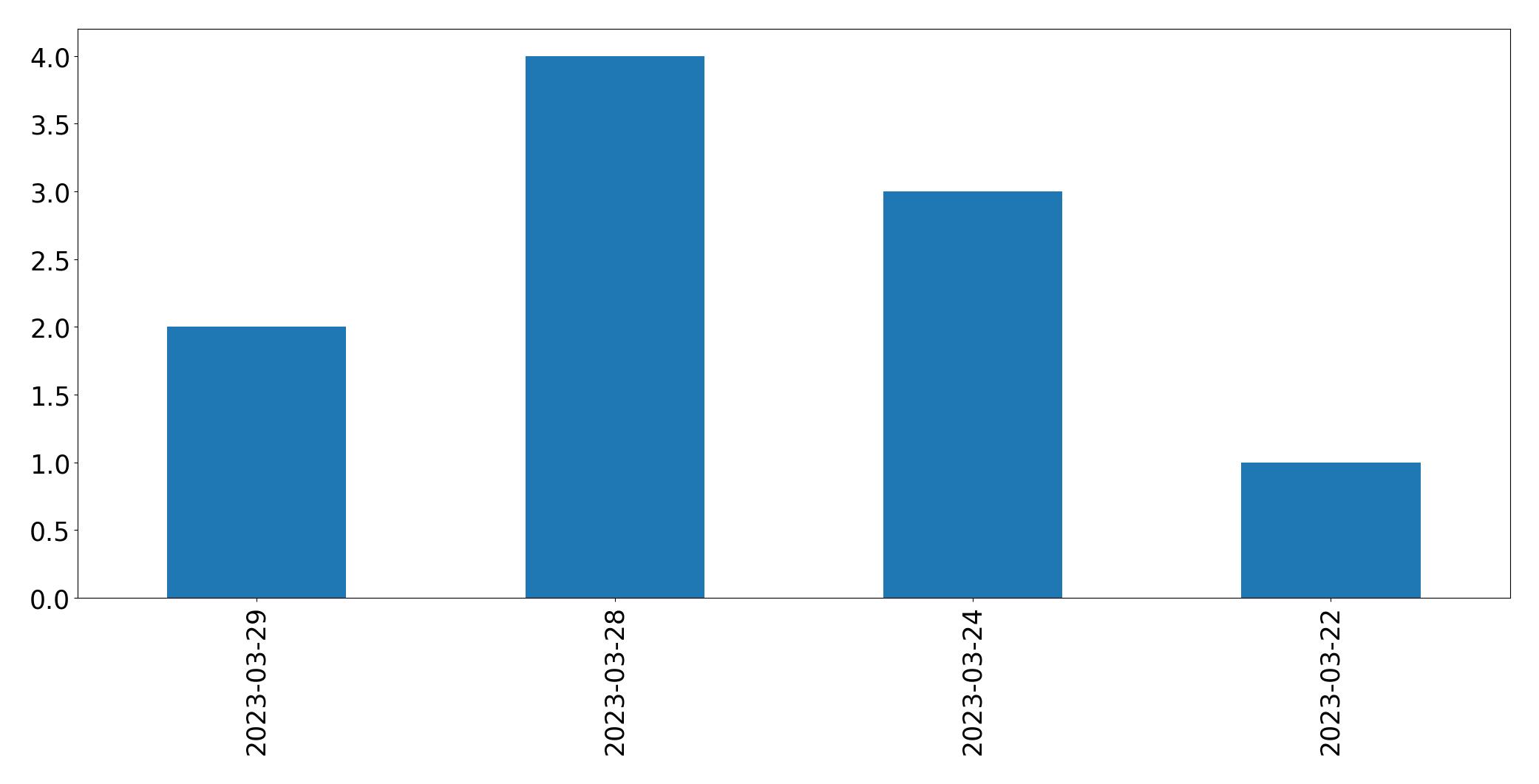 ---
Top 10 tweets with highest Retweet count
| ID | Text | Retweet count |
| --- | --- | --- |
| 1640775932746113025 | Council recognizes Joanne Robbins and @PEPfest for their recent @FEOntario awards. Congratulations to Joanne Robbins, John Miller, Connie Barker and the Pumpkinfest Crew! See you in October! @ExploreON @CountyofBruce @RTO7Connection @cdntourism @DestinationCAN https://t.co/9EhdBkzXpW | 4 |
| 1640870730924523522 | @SaugeenShoresON @PEPfest @ExploreON @CountyofBruce @RTO7Connection @cdntourism @DestinationCAN so very well deserved | 0 |
| 1640636762803273729 | @cdntourism Watched UK Race Across the World 1st episode on the BBC and have to say not only is Canada like heaven but the Canadian people are amazing. They would be the reason to go there, super friendly and kind. #raceacrosstheworld | 0 |
| 1640634699646107648 | @PierrePoilievre @JustinTrudeau @TravelGoC @TIAC_AITC @cdntourism : instead of slaughtering more Seals Fisherman could become tourist guides and show tourists the beauty of #canada and had alot more income . invest in #tourism #sealhunt #SavetheSeals https://t.co/A5EJokE66n | 0 |
| 1639175702057549829 | .@PierrePoilievre @JustinTRudeau @TravelGoC @TIAC_AITC @cdntourism : instead of slaughtering more Seals fisherman could become tourist guides and show tourists the beauty of #canada and had alot more income . invest in #tourism https://t.co/A5EJokE66n . | 0 |
| 1638468984407244800 | @prowildlife @PierrePoilievre @PETADeutschland @tierschutz_bund @Perrywedel @matthes_katrin @EJF_de @OceanCare @ifawDE @KlessIFAW @Dinki08 @DNR_biodiv @PierrePoilievre @TravelGoC @TIAC_AITC @cdntourism : instead of slaughtering more Seals fisherman could become tourist guides and show tourists the beauty of #canada and had alot more income . invest in #tourism #SavetheSeals #seals #Canada #Overfishing | 0 |
Top 10 tweets with highest Like count
| ID | Text | Like count |
| --- | --- | --- |
| 1640775932746113025 | Council recognizes Joanne Robbins and @PEPfest for their recent @FEOntario awards. Congratulations to Joanne Robbins, John Miller, Connie Barker and the Pumpkinfest Crew! See you in October! @ExploreON @CountyofBruce @RTO7Connection @cdntourism @DestinationCAN https://t.co/9EhdBkzXpW | 4 |
| 1640870730924523522 | @SaugeenShoresON @PEPfest @ExploreON @CountyofBruce @RTO7Connection @cdntourism @DestinationCAN so very well deserved | 1 |
| 1638468984407244800 | @prowildlife @PierrePoilievre @PETADeutschland @tierschutz_bund @Perrywedel @matthes_katrin @EJF_de @OceanCare @ifawDE @KlessIFAW @Dinki08 @DNR_biodiv @PierrePoilievre @TravelGoC @TIAC_AITC @cdntourism : instead of slaughtering more Seals fisherman could become tourist guides and show tourists the beauty of #canada and had alot more income . invest in #tourism #SavetheSeals #seals #Canada #Overfishing | 1 |
| 1640636762803273729 | @cdntourism Watched UK Race Across the World 1st episode on the BBC and have to say not only is Canada like heaven but the Canadian people are amazing. They would be the reason to go there, super friendly and kind. #raceacrosstheworld | 0 |
| 1640634699646107648 | @PierrePoilievre @JustinTrudeau @TravelGoC @TIAC_AITC @cdntourism : instead of slaughtering more Seals Fisherman could become tourist guides and show tourists the beauty of #canada and had alot more income . invest in #tourism #sealhunt #SavetheSeals https://t.co/A5EJokE66n | 0 |
| 1639175702057549829 | .@PierrePoilievre @JustinTRudeau @TravelGoC @TIAC_AITC @cdntourism : instead of slaughtering more Seals fisherman could become tourist guides and show tourists the beauty of #canada and had alot more income . invest in #tourism https://t.co/A5EJokE66n . | 0 |
Top 3 Languages Used In Tweets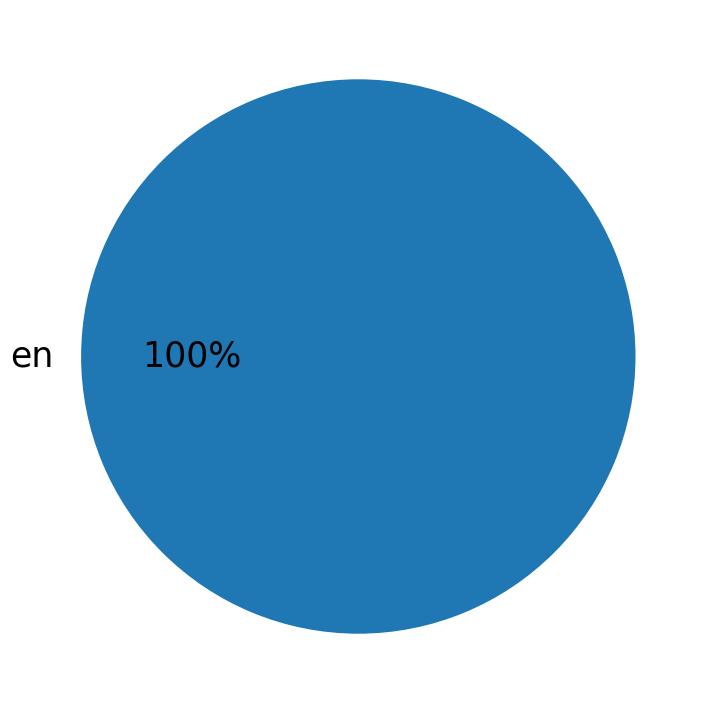 ---
Top 10 Hashtags used
| Hashtag | Count |
| --- | --- |
| #canada | 4 |
| #tourism | 3 |
| #savetheseals | 2 |
| #raceacrosstheworld | 1 |
| #sealhunt | 1 |
| #goc | 1 |
| #cdntourism | 1 |
| #nexus | 1 |
| #seals | 1 |
| #overfishing | 1 |
Top 10 Hashtags Used In Tweets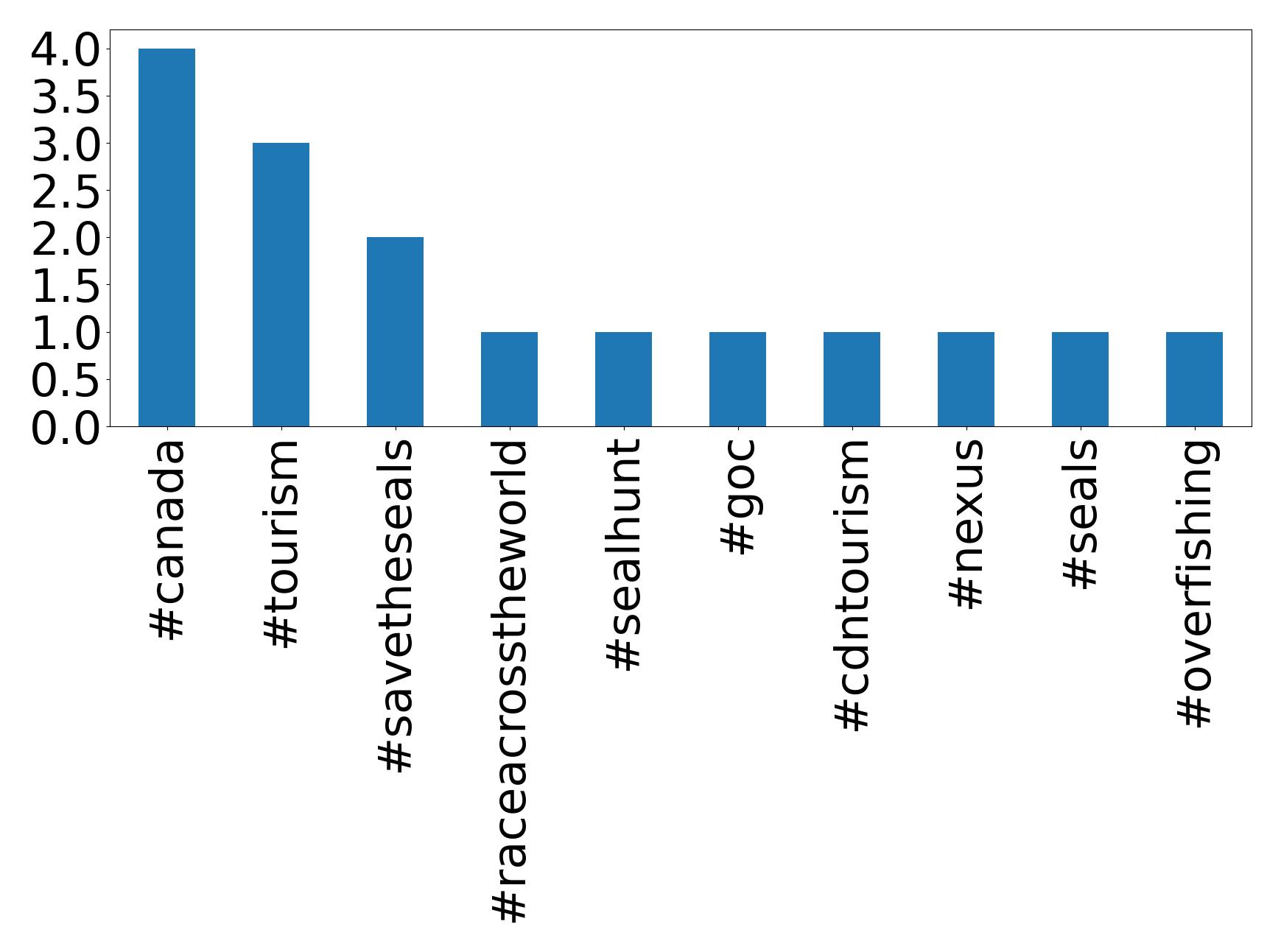 Top 10 mentions
| Mention | Count |
| --- | --- |
| @cdntourism | 10 |
| @pierrepoilievre | 4 |
| @pepfest | 3 |
| @exploreon | 3 |
| @countyofbruce | 3 |
| @rto7connection | 3 |
| @destinationcan | 3 |
| @justintrudeau | 3 |
| @travelgoc | 3 |
| @tiac_aitc | 3 |
Top 10 mentions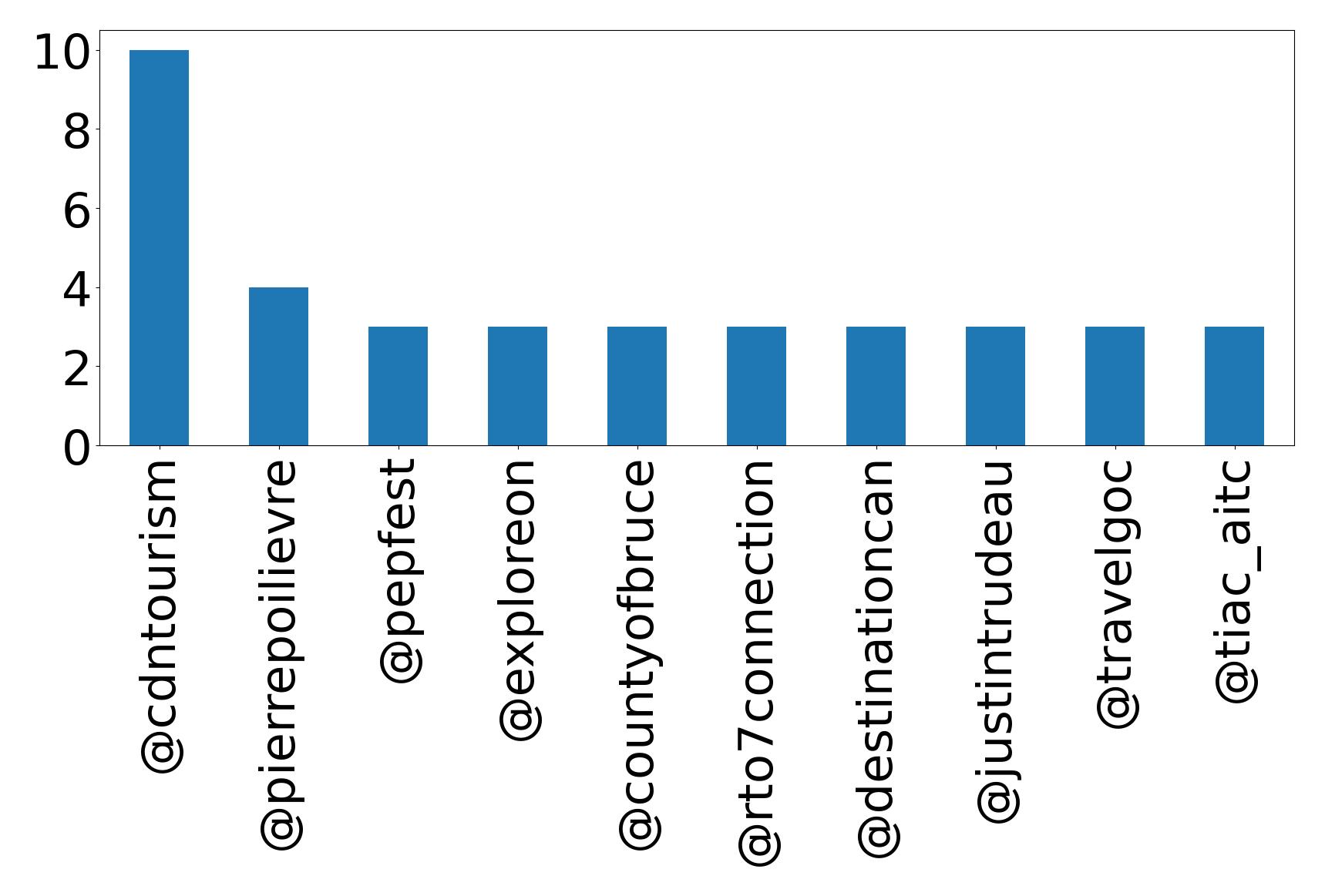 Wordcloud of Tweets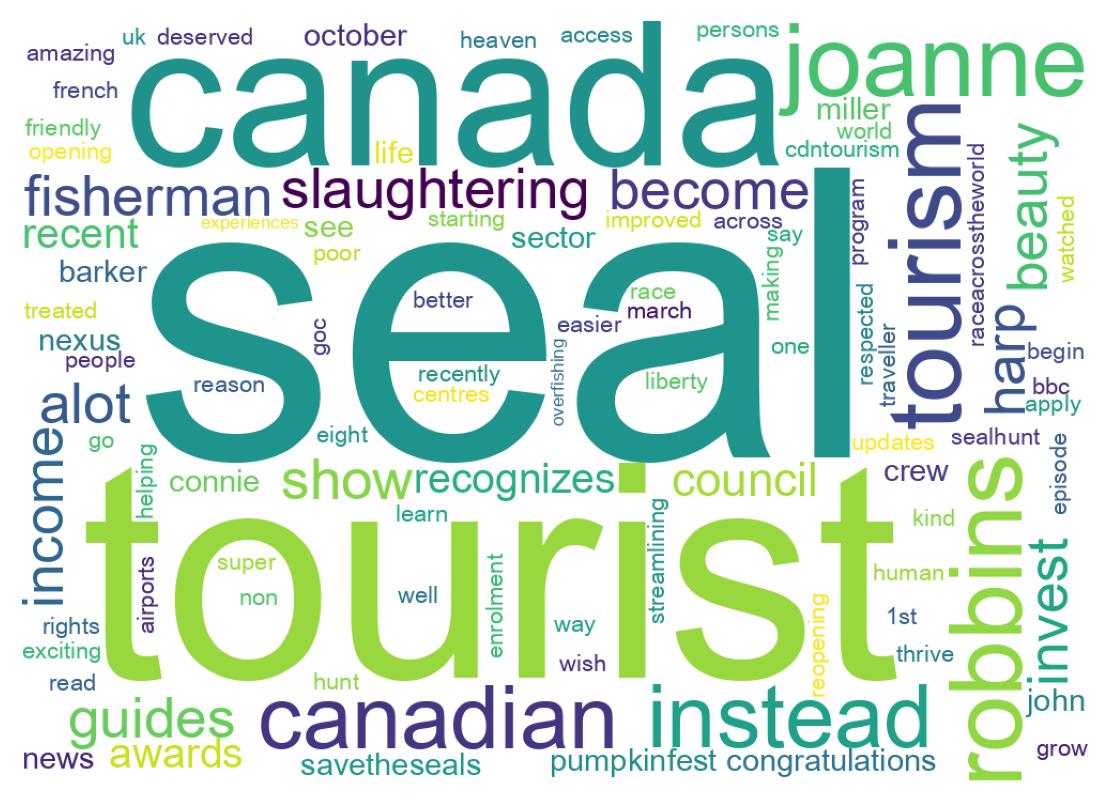 ---
Emojis
Average number of emojis used per tweet
10
Emojis used in tweets
| Emoji | Count | Emoji Text |
| --- | --- | --- |
| 🦭 | 1 | seal |
Emojis groups
| Emoji Group | Count |
| --- | --- |
| Animals & Nature | 1 |