Tweets Analysis - Keyword: @bydanielvictor
Total number of tweets analysed
39
Earliest tweet was on
2023-03-27
Latest tweet was on
2023-03-31
Average age of authors' accounts
7 years
---
Summarization
A Wall Street Journal correspondent based in Moscow, Evan Gershkovich, has been detained by Russia on charges of espionage. There were grammatical errors in some tweets by New York Times journalists, which attracted criticism. The safety of Americans in Russia was questioned, with accusations that the Wall Street Journal was acting irresponsibly. The accuracy of reporting on mass shootings has also been questioned.
Topic Modeling
Russia detaining an American correspondent for the Wall Street Journal and accusations of espionage
Grammar and syntax errors in New York Times articles
Concerns and opinions on journalism and editing practices
Critiques of the handling of a school shooting news story
Debates and arguments over gun violence statistics and definitions
Emotional Analysis
The emotions expressed in these tweets are mainly frustration, anger, and concern. There is frustration and anger towards the accusations of espionage and detention of Evan Gershkovich, as well as towards grammar and editing errors in news articles. There is also concern for the safety and well-being of American journalists working in Russia, as well as frustration towards gun violence and manipulation of statistics.
Trend Analysis
Russia's detention of an American correspondent for espionage
Grammatical errors and typos in news articles
Criticism of news organizations for focusing on minor details instead of reporting on serious events
Debate over the definition of mass shootings and gun violence
Calls for the release of detained journalists and activists
---
Types of Tweets
Number of Retweets
10
Percentage of total tweets
25%
Number of Original tweets
3
Percentage of total tweets
7%
Number of tweets that contain Mentions
39
Percentage of total tweets
100%
Number of tweets that were Replies
28
Percentage of total tweets
71%
Number of tweets that were Quotes
0
Percentage of total tweets
0%
Number of tweets that contain Hashtags
3
Percentage of total tweets
7%
---
Top 5 devices used to tweet
| Source | Count |
| --- | --- |
| Twitter for Android | 16 |
| Twitter for iPhone | 11 |
| Twitter Web App | 11 |
| Hootsuite Inc. | 1 |
What devices were used to tweet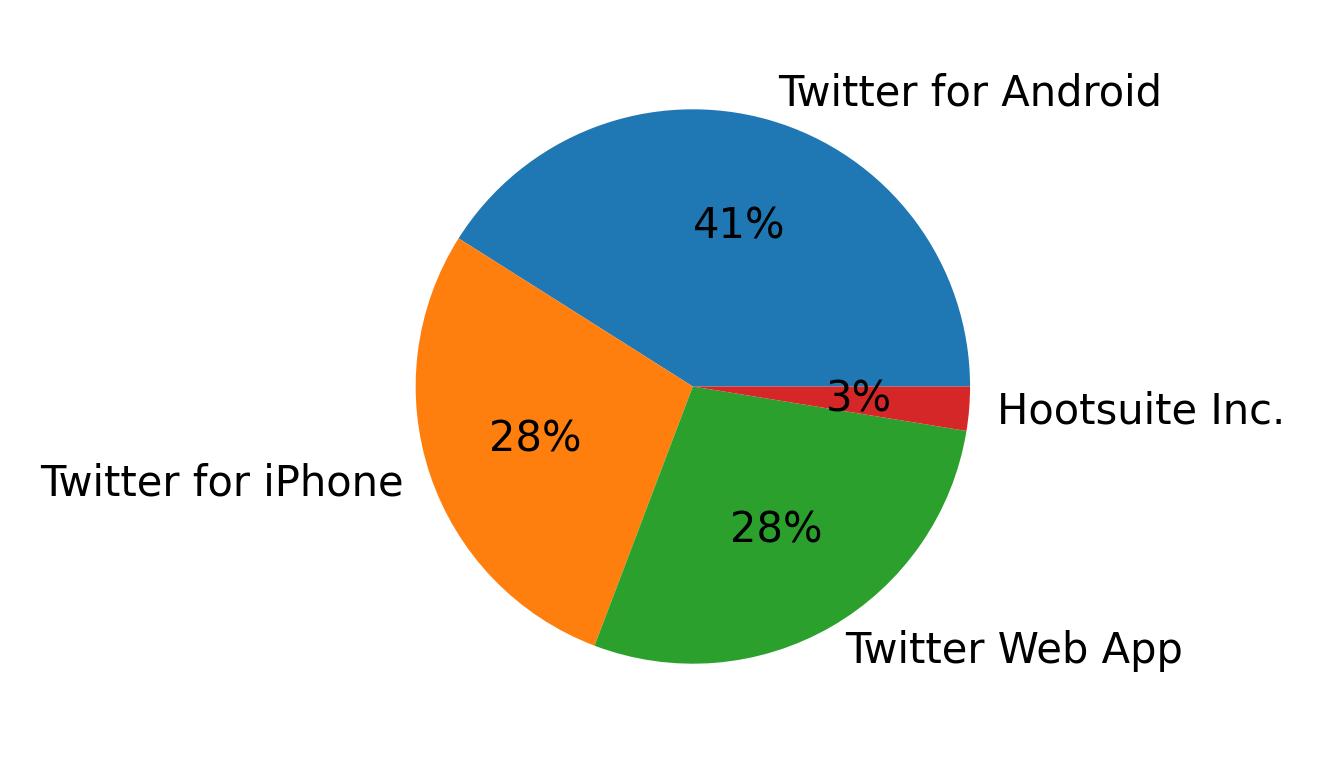 ---
Top 10 accounts with highest followers count
| Username | Name | Bio | Followers count |
| --- | --- | --- | --- |
| peterbakernyt | Peter Baker | Chief White House Correspondent for The New York Times and MSNBC analyst. Proud husband of @sbg1 and father of @tab_delete | 586,027 |
| pressfreedom | Committee to Protect Journalists | The Committee to Protect Journalists (CPJ) is an independent, nonprofit organization that promotes #pressfreedom worldwide. info@cpj.org | 250,458 |
| nyttypos | Typos of the New York Times | I am an appellate lawyer and persnickety dude. As a hobby, I correct typos in the Times, which no longer employs copy editors and consequently has tons of typos | 38,672 |
| Porter_Anderson | Porter Anderson | @PubPerspectives Editor-in-Chief | Priors: @CNN @CNNI @VillageVoice, @UN @WFP Rome HQ, INDEX Copenhagen, @TheBookseller UK | On https://t.co/7uEBROKpZJ: @PorterAnderson | 25,206 |
| kellyz713 | Kelly Getche | GOD HELP US!🇺🇸 #ArrestConvictALLSeditionist 🇺🇸WidowOfUSMC-VIETNAM *Respect must be earned-"MBA* Marketing Consultant* Board Member🏈BRONCOS! | 8,829 |
| NFL_FantasyNews | 🪙 Gold Finger 🪙 Precious Metals Guru | Do your own research & make your own financial decisions. Statements are my own & not financial advice. Former NFL Scout to Economist, Geopolitical Strategist. | 5,070 |
| mdrfl | 🇺🇦🌻TheE work of democracy is the work of r time | @mdrfl@federate.social | @mdrfl@mstdn.social | https://t.co/6qqzf6ENiM | "Presidents are not kings…" | techie. Obamamama. nasty. #stillwithher #khive | 4,773 |
| TheDudeInSF | Dean | America, we've been punk'd #CABayArea #BigBrother #BBUS #F1 #GH #atheist #EndRacism #PeopleOverProphets #Liberal #PleaseVote #BetterPolicePlease | 3,604 |
| drskharlamov | 🔱 Alex Kharlamov 🔱 MD FESC FACC FEACVI 🧡✋🇳🇱 | General and Interventional Cardiologist | CV imaging, biomedical engineering, nanomedicine | NOTHING IS IMPOSSIBLE! 🇺🇸🇳🇱🇪🇪 Solid Anti-Russian Sentiment | 1,691 |
| CorinneMCH | Corinne M C-H | Littlesilverwolf43 Counter Social, littlesilverwolf Mastodon | 1,394 |
Top 10 accounts with highest friends count
| Username | Name | Bio | Followers count |
| --- | --- | --- | --- |
| kellyz713 | Kelly Getche | GOD HELP US!🇺🇸 #ArrestConvictALLSeditionist 🇺🇸WidowOfUSMC-VIETNAM *Respect must be earned-"MBA* Marketing Consultant* Board Member🏈BRONCOS! | 9,699 |
| mdrfl | 🇺🇦🌻TheE work of democracy is the work of r time | @mdrfl@federate.social | @mdrfl@mstdn.social | https://t.co/6qqzf6ENiM | "Presidents are not kings…" | techie. Obamamama. nasty. #stillwithher #khive | 5,249 |
| drskharlamov | 🔱 Alex Kharlamov 🔱 MD FESC FACC FEACVI 🧡✋🇳🇱 | General and Interventional Cardiologist | CV imaging, biomedical engineering, nanomedicine | NOTHING IS IMPOSSIBLE! 🇺🇸🇳🇱🇪🇪 Solid Anti-Russian Sentiment | 4,999 |
| realIanlong | Ian Long | Please lose weight! Max out your investments! | 4,407 |
| AlejoEC | Alex Christensen | I live in San Diego and write about politics and movies. Also, often, food, the moon, books, life. He/him. I support Pres. Biden & VP Harris. W&L Class of 1998. | 4,140 |
| peterbakernyt | Peter Baker | Chief White House Correspondent for The New York Times and MSNBC analyst. Proud husband of @sbg1 and father of @tab_delete | 3,482 |
| NFL_FantasyNews | 🪙 Gold Finger 🪙 Precious Metals Guru | Do your own research & make your own financial decisions. Statements are my own & not financial advice. Former NFL Scout to Economist, Geopolitical Strategist. | 3,389 |
| TheDudeInSF | Dean | America, we've been punk'd #CABayArea #BigBrother #BBUS #F1 #GH #atheist #EndRacism #PeopleOverProphets #Liberal #PleaseVote #BetterPolicePlease | 3,062 |
| ChopraTP | Chopra TP | The secret of happiness is freedom, the secret of freedom is courage. | 2,373 |
| pressfreedom | Committee to Protect Journalists | The Committee to Protect Journalists (CPJ) is an independent, nonprofit organization that promotes #pressfreedom worldwide. info@cpj.org | 2,217 |
Most active users
| Username | Bio | Number of tweets |
| --- | --- | --- |
| nyttypos | I am an appellate lawyer and persnickety dude. As a hobby, I correct typos in the Times, which no longer employs copy editors and consequently has tons of typos | 7 |
| Kim_from_MN | - | 3 |
| RenfroBenjamin | IF WE ACTUALLY LIVED IN A FUNCTIONING DEMOCRACY then capitalism wouldn't exist! Remember NeoCons are never the lesser evil! | 2 |
| ItsAsteroidTime | Freedom over feelings. Anti-collectivism. #CommunismIsCancer 🇺🇸 #1A #2A #FAFO Pronouns: LGB/FJB | 2 |
| AlejoEC | I live in San Diego and write about politics and movies. Also, often, food, the moon, books, life. He/him. I support Pres. Biden & VP Harris. W&L Class of 1998. | 1 |
| quitterbug | I spread conspiracy theories on disinformation. I'm a cool person just ask my ex-wife. I'm not a fan of the GOP or Democrat's, I love shart posting. | 1 |
| pressfreedom | The Committee to Protect Journalists (CPJ) is an independent, nonprofit organization that promotes #pressfreedom worldwide. info@cpj.org | 1 |
| peterbakernyt | Chief White House Correspondent for The New York Times and MSNBC analyst. Proud husband of @sbg1 and father of @tab_delete | 1 |
| mdrfl | @mdrfl@federate.social | @mdrfl@mstdn.social | https://t.co/6qqzf6ENiM | "Presidents are not kings…" | techie. Obamamama. nasty. #stillwithher #khive | 1 |
| ma_pennell | It is a "Human Right" to live in peace. Anti-war. Eat organic food, exercise & don't use animal-tested products. My opinion is based on facts known at the time. | 1 |
---
Tweets per day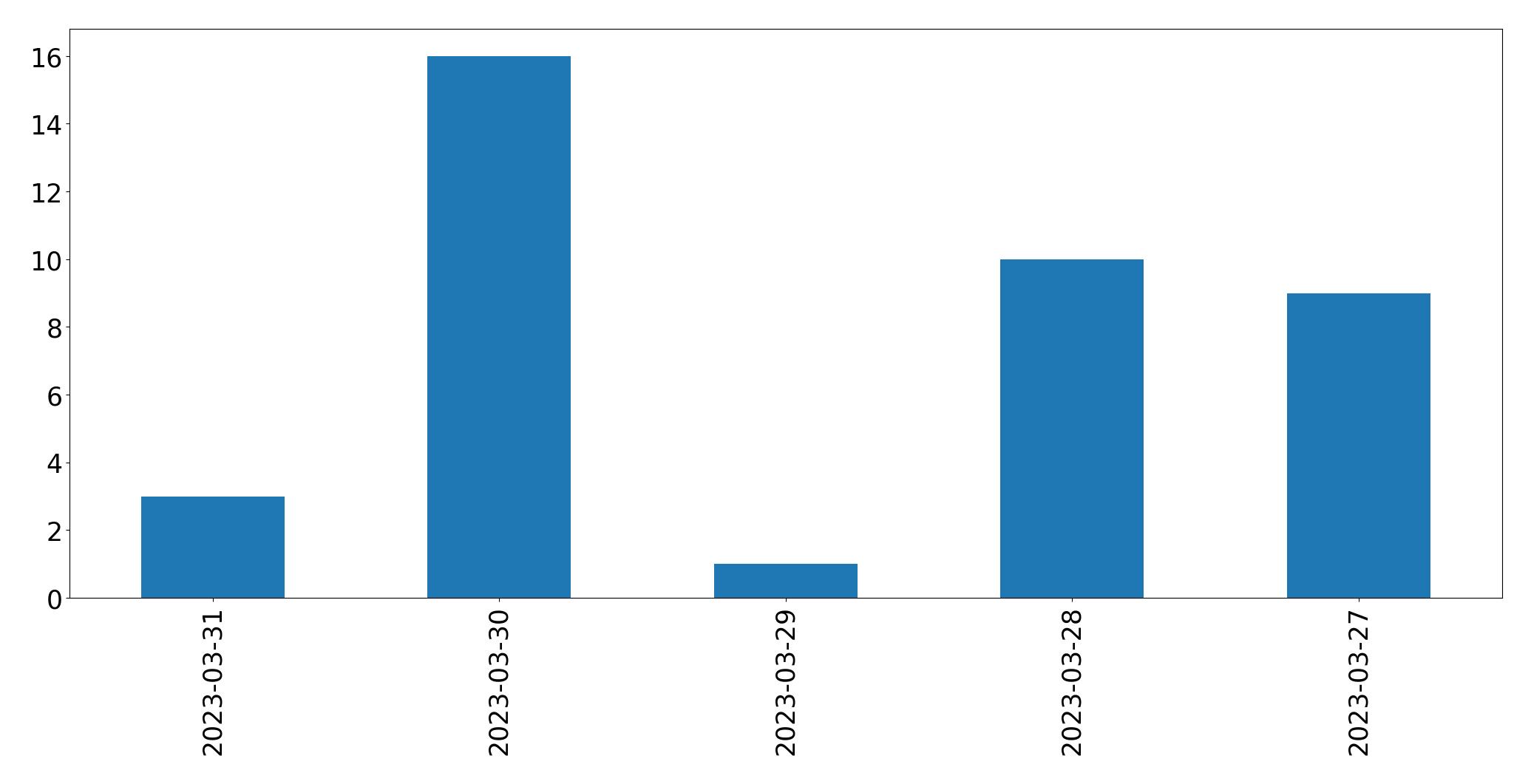 ---
Top 10 tweets with highest Retweet count
| ID | Text | Retweet count |
| --- | --- | --- |
| 1641385434319036416 | Russia detains Evan Gershkovich (⁦@evangershkovich⁩), an American correspondent for the ⁦Wall Street Journal ⁦(@WSJ)⁩ based in Moscow, accusing him of espionage. ⁦@bydanielvictor⁩ https://t.co/TzK0H2AAf8 | 28 |
| 1641563611725217798 | Russia detains a Wall Street Journal reporter, accusing him of espionage — @bydanielvictor, @grynbaum, @nytimes @CPJ_Eurasia's Program Coordinator @gulnozas said, "Until today, there was a hope among foreign correspondents working in Russia that these https://t.co/XYu8UTJRp4… https://t.co/kHvGzmNH0R | 7 |
| 1641367382462550017 | Media: Evan Gershkovich @evangershkovich, an American journalist and @WSJ correspondent, has been detained by #Moscow, accused of espionage, according to the #FSB. He's been detained in Yekaterinburg. @bydanielvictor is writing it at @nytimes. https://t.co/nMpb6b784d https://t.co/5RlGpx4hVp | 2 |
| 1640739885525917697 | @nytimes "whom" is a grammatical error for "who," @bydanielvictor. It is the subject of "was," not the object of "said." When I say something about you, you are not the object of "say." The only object, if any, is what I say. https://t.co/amhbrqlBgF | 2 |
| 1640429763704635392 | @nytimes Ungrammatically omitted comma after an appositive modifier, causing your sentence to literally mean you are directly addressing Jean-Pierre, and "a photo . . . with he" is a grammatical error for "a photo . . . with him," @benshpigel. cc @AMartinezNYT @bydanielvictor https://t.co/ksDwl3hYXB | 1 |
| 1640740769945329667 | @nytimes Here's another whom/who error, @bydanielvictor. "whom" is the subject of "could be involved," not the object of "believed." The object of the verb "believe" is a belief, not the subject of that belief. https://t.co/5iCHQCICVc | 1 |
| 1640499391525167104 | @nyttypos @nytimes @benshpigel @AMartinezNYT @bydanielvictor Typo this foot up your ass | 0 |
| 1640749734053785602 | @ZinWin73611545 @nytimes @bydanielvictor No. | 0 |
| 1640743504606539778 | @nyttypos @nytimes @bydanielvictor I think the first one was right, the 2nd one just needed a comar between said and was. | 0 |
| 1640443299222761472 | @nyttypos @nytimes @benshpigel @AMartinezNYT @bydanielvictor You're insufferable. | 0 |
Top 10 tweets with highest Like count
| ID | Text | Like count |
| --- | --- | --- |
| 1641385434319036416 | Russia detains Evan Gershkovich (⁦@evangershkovich⁩), an American correspondent for the ⁦Wall Street Journal ⁦(@WSJ)⁩ based in Moscow, accusing him of espionage. ⁦@bydanielvictor⁩ https://t.co/TzK0H2AAf8 | 57 |
| 1640739885525917697 | @nytimes "whom" is a grammatical error for "who," @bydanielvictor. It is the subject of "was," not the object of "said." When I say something about you, you are not the object of "say." The only object, if any, is what I say. https://t.co/amhbrqlBgF | 24 |
| 1640740769945329667 | @nytimes Here's another whom/who error, @bydanielvictor. "whom" is the subject of "could be involved," not the object of "believed." The object of the verb "believe" is a belief, not the subject of that belief. https://t.co/5iCHQCICVc | 11 |
| 1640429763704635392 | @nytimes Ungrammatically omitted comma after an appositive modifier, causing your sentence to literally mean you are directly addressing Jean-Pierre, and "a photo . . . with he" is a grammatical error for "a photo . . . with him," @benshpigel. cc @AMartinezNYT @bydanielvictor https://t.co/ksDwl3hYXB | 10 |
| 1641563611725217798 | Russia detains a Wall Street Journal reporter, accusing him of espionage — @bydanielvictor, @grynbaum, @nytimes @CPJ_Eurasia's Program Coordinator @gulnozas said, "Until today, there was a hope among foreign correspondents working in Russia that these https://t.co/XYu8UTJRp4… https://t.co/kHvGzmNH0R | 9 |
| 1640430988831473664 | @nyttypos @nytimes @benshpigel @AMartinezNYT @bydanielvictor As an editor myself, are you seriously taking the time to correct comma placement in a breaking news story on a school shooting that left three kids and three adults dead? Get over yourself. | 8 |
| 1640749734053785602 | @ZinWin73611545 @nytimes @bydanielvictor No. | 2 |
| 1641365653503221761 | @nytimes @bydanielvictor @RT_com Does Russia have documentation proving Evan Gershkovich interacted with and had a side mission on behalf of America? | 2 |
| 1641386860931866625 | @peterbakernyt @evangershkovich @WSJ @bydanielvictor Why are any Americans working in Russia? The State Department has been abundantly clear. Wall Street Journal acting stupidly with utter disregard for the safety and well being of its staff | 2 |
| 1640432816960708612 | @nyttypos @nytimes @benshpigel @AMartinezNYT @bydanielvictor I agree | 2 |
Top 3 Languages Used In Tweets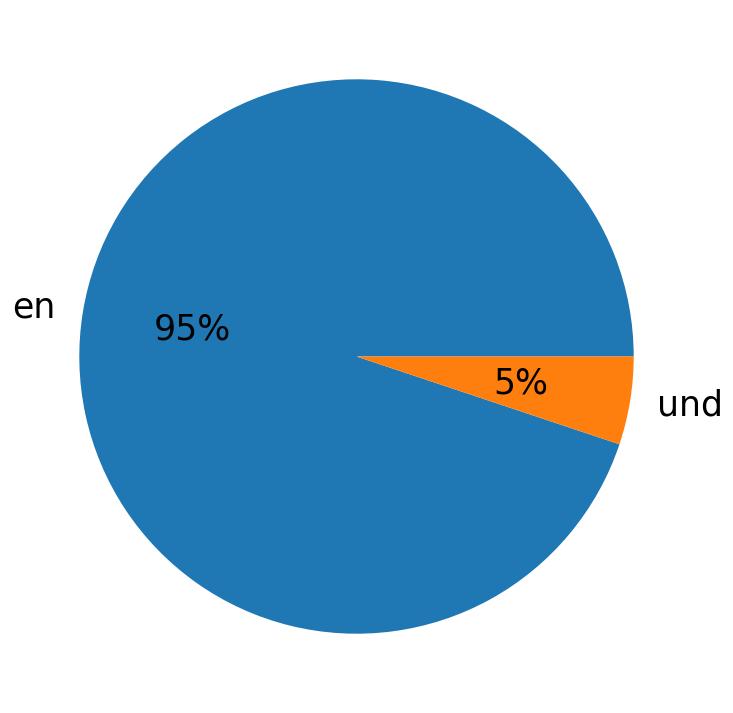 ---
Top 10 Hashtags used
| Hashtag | Count |
| --- | --- |
| #moscow | 2 |
| #fsb | 2 |
| #tadios_tantu | 1 |
Top 10 Hashtags Used In Tweets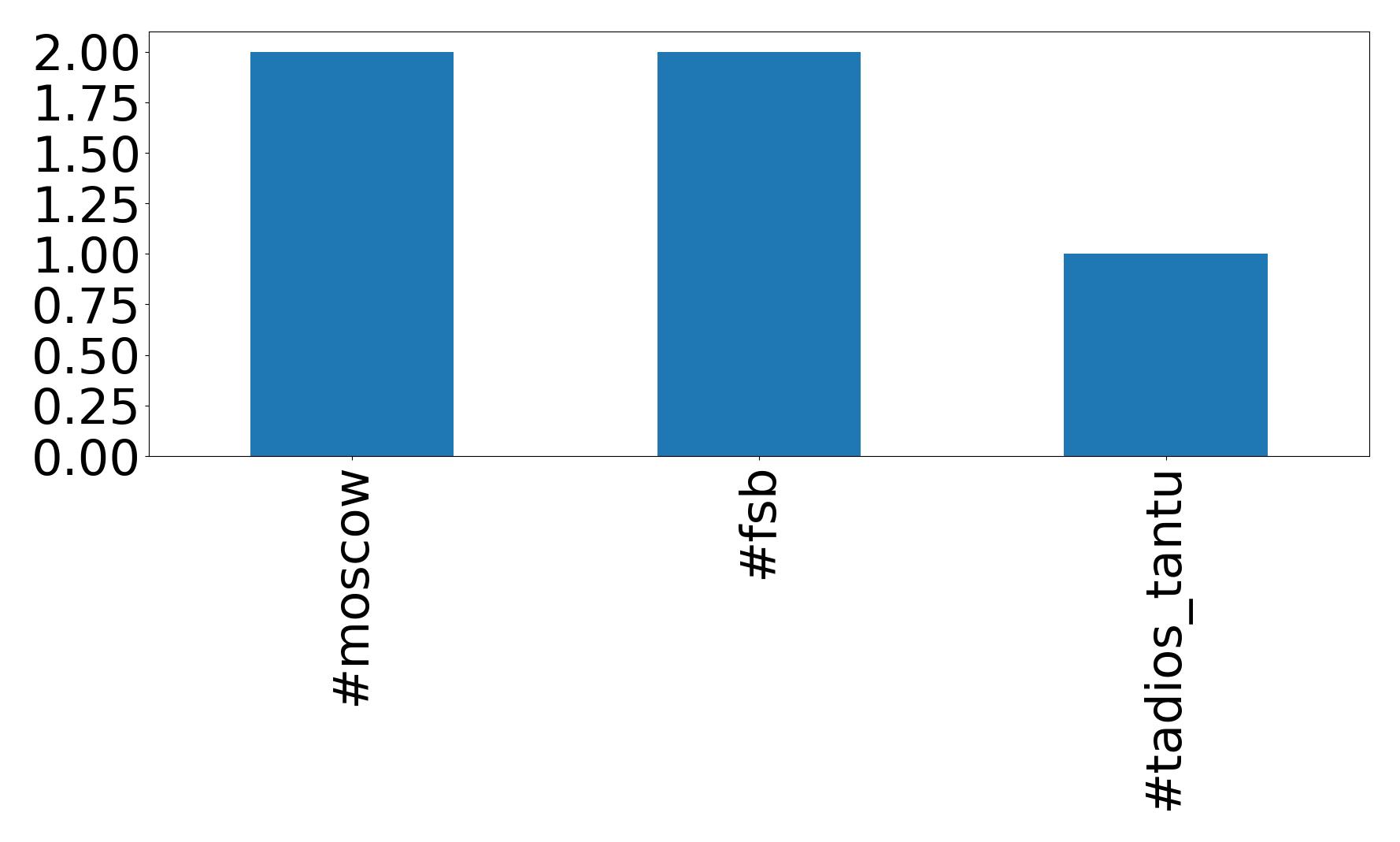 Top 10 mentions
| Mention | Count |
| --- | --- |
| @bydanielvictor | 39 |
| @nytimes | 26 |
| @nyttypos | 14 |
| @evangershkovich | 9 |
| @wsj | 9 |
| @benshpigel | 9 |
| @amartineznyt | 9 |
| @peterbakernyt | 6 |
| @grynbaum | 3 |
| @cpj_eurasia | 3 |
Top 10 mentions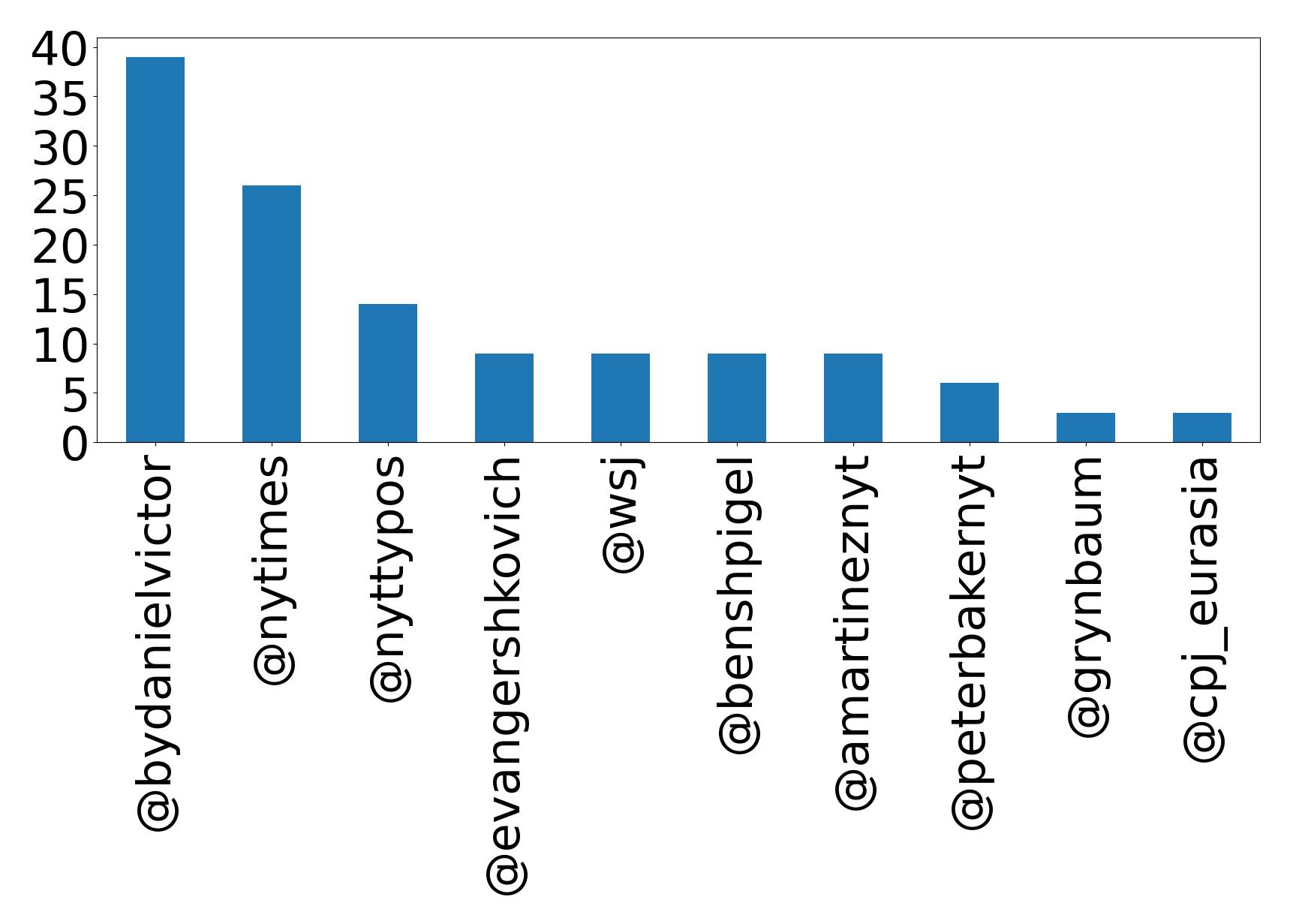 Wordcloud of Tweets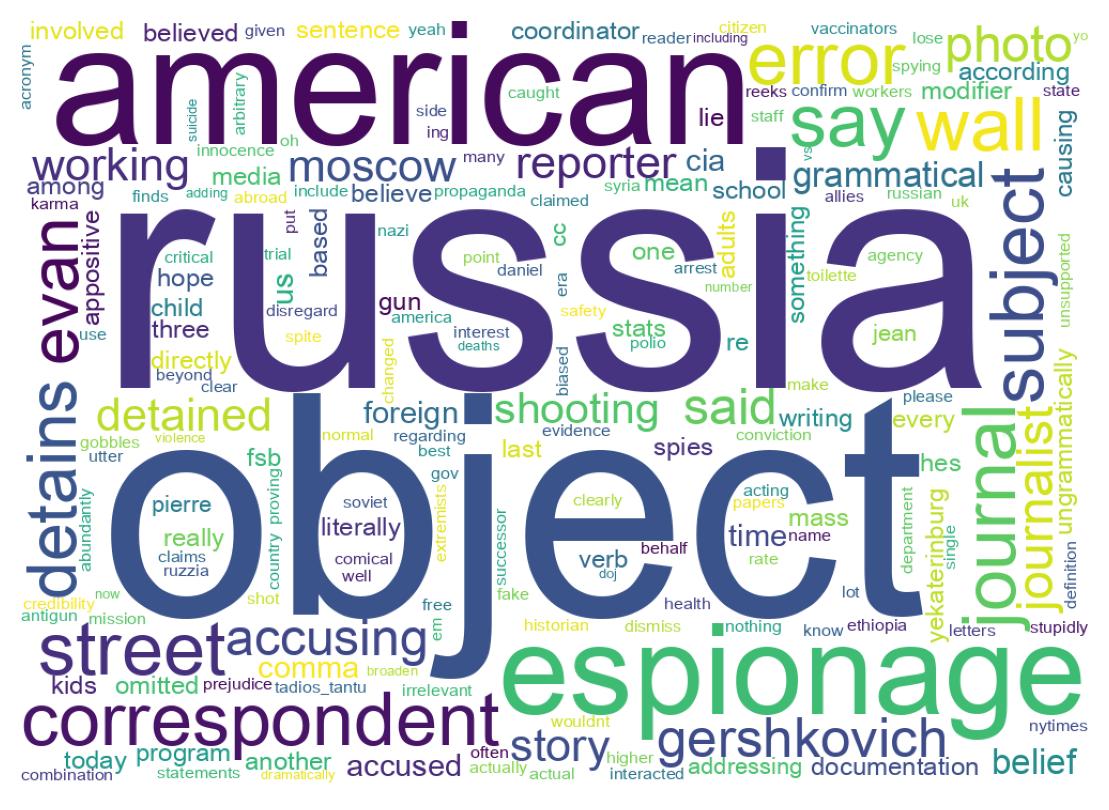 ---
Emojis
Average number of emojis used per tweet
5
Emojis used in tweets
| Emoji | Count | Emoji Text |
| --- | --- | --- |
| 😔 | 1 | pensive_face |
| 🤪 | 1 | zany_face |
Emojis groups
| Emoji Group | Count |
| --- | --- |
| Smileys & Emotion | 2 |