Tweets Analysis - Keyword: @BrandonLewis
Total number of tweets analysed
206
Earliest tweet was on
2023-03-22
Latest tweet was on
2023-03-31
Average age of authors' accounts
5 years
---
Summarization
Various tweets criticize Brandon Lewis, calling him out on issues related to animal welfare, Northern Ireland politics, the criminal justice system, and cultural preservation. Some tweets also praise him for his willingness to negotiate and work towards positive solutions. Overall, the tweets express strong opinions and emotions towards both Lewis and the issues at hand.
Topic Modeling
Criminal justice system and government officials' actions towards it
Animal rights and abuse, specifically greyhound racing
Dishonesty and misrepresentation by public figures
Concerns and opinions on Northern Ireland's relationship with the EU and the UK government's handling of it
Environmental concerns, specifically plastic waste
Emotional Analysis
The tweets express a range of negative emotions, including anger, frustration, disappointment, and sadness. The topics varied from criticisms of politicians' actions and decisions, such as the issue of animal abuse and greyhound racing, to concerns about the environment and the use of plastics. The emotions expressed in the tweets suggest a general sense of dissatisfaction with the state of affairs and a desire for change.
Trend Analysis
Criminal justice system and political figures (mentions of Dominic Raab and Brandon Lewis)
Animal abuse and greyhound racing
Rishi Sunak and his actions regarding Brexit
Pub/restoration culture and concerns about cultural vandalism
Northern Ireland and its relationship with the EU
---
Types of Tweets
Number of Retweets
39
Percentage of total tweets
18%
Number of Original tweets
13
Percentage of total tweets
6%
Number of tweets that contain Mentions
206
Percentage of total tweets
100%
Number of tweets that were Replies
142
Percentage of total tweets
68%
Number of tweets that were Quotes
28
Percentage of total tweets
13%
Number of tweets that contain Hashtags
42
Percentage of total tweets
20%
---
Top 5 devices used to tweet
| Source | Count |
| --- | --- |
| Twitter for Android | 67 |
| Twitter for iPhone | 62 |
| Twitter Web App | 58 |
| Twitter for iPad | 17 |
| TweetDeck | 1 |
What devices were used to tweet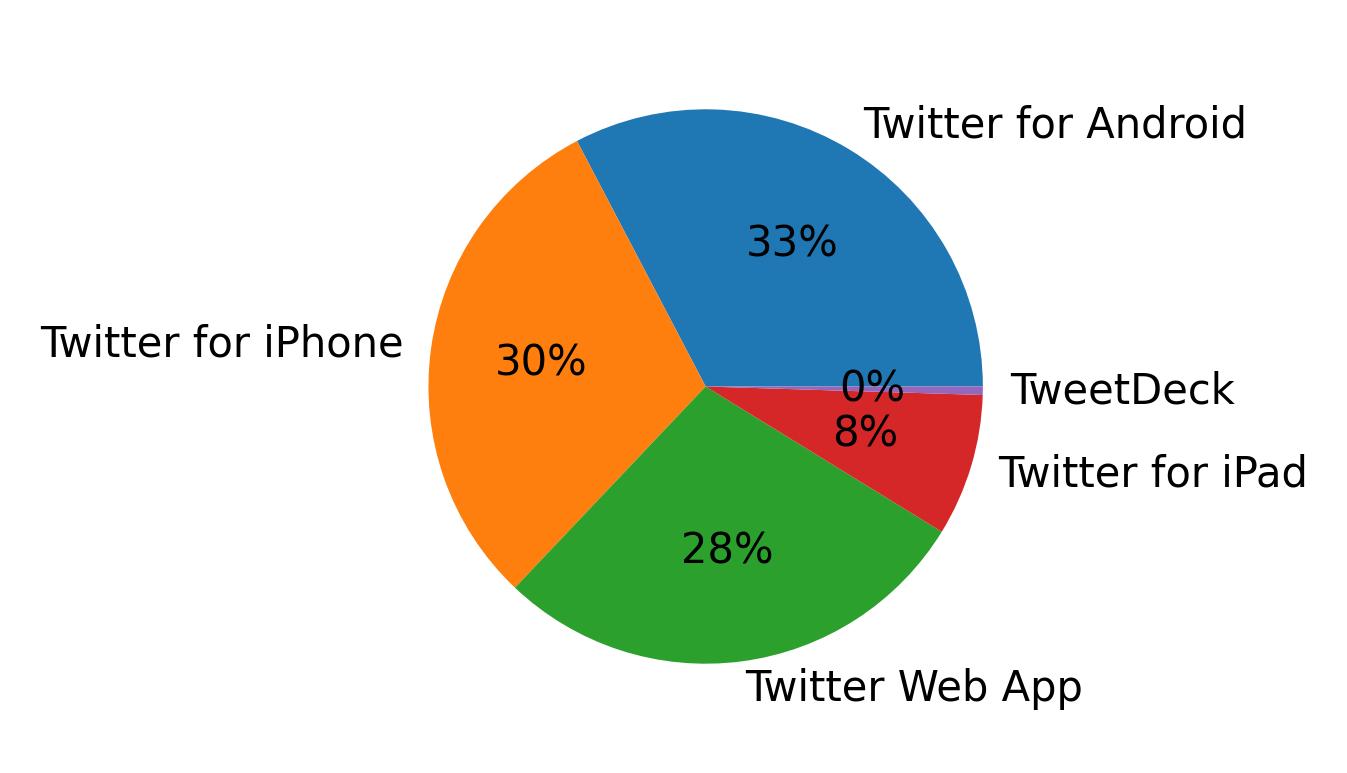 ---
Top 10 accounts with highest followers count
| Username | Name | Bio | Followers count |
| --- | --- | --- | --- |
| BarristerSecret | The Secret Barrister | Wears a black cape and fights crime. Not Batman. • Award-winning Sunday Times No.1 bestselling author • The Secret Barrister • #FakeLaw • Nothing But The Truth | 516,093 |
| JeanneBartram | Lady Jasmine the European Cat | ULTRA Remainer - Politically Homeless Centrist. | 13,424 |
| JonRussett | Jon Russett | 💙The Reform Party 💙Get Brexit Finished 💙#LeaveMeansLeave 💙Flying 💙Classic Cars 💙Cats 💙Bikes #GBNews | 5,760 |
| LaconsBrewery | Lacons Brewery | Passionate about brewing great beers focussed on quality, consistency & innovation. 2022 Official beer partner @TalkNorwichCity 🍺 Shop beers online 👇 | 5,632 |
| jeffreyjohnbell | JJB | - | 5,274 |
| MeallyHen | Elizabeth @MeallyHen ⚫️💙 💙Still Wearing A Mask | An ordinary person with an extraordinary interest in the world, its people and those people of power; the politically powerful especially. #SaveOurNHS | 4,285 |
| Oblivious_ | Dr Oblivious ⚗️🔬🧬🧪💊 💉🇪🇺 | Mass spectrometrist helping deliver safer and more effective biopharmaceuticals/vaccines/ Oligo drugs to a global market. | 3,099 |
| FirinneCeartas | #REMEMBERMYNOAH💙⚡️💙💫@TRUTH4NOAH💙 | #JUSTICE4NOAHDONOHOE💙⚡️💙 #TRUTH4NOAHDONOHOE💙⚡️💙#FEETWILLBEONTHESTREET💙⚡️💙 #IMPOSSIBLEisIamPossibleWaiting2Happen💚#Miracles4OurCurliesÉabhaGrace💚#Praying | 3,080 |
| CAMRAWestLondon | Just a CAMRA member in West London | Campaigning 4 people, beer, cider, & pubs. Also @CMWL@econtwitter.net | 3,076 |
| the6thdecade | LouiseP | Writer, scriptwriter, wildlife lover and history buff... | 3,016 |
Top 10 accounts with highest friends count
| Username | Name | Bio | Followers count |
| --- | --- | --- | --- |
| JeanneBartram | Lady Jasmine the European Cat | ULTRA Remainer - Politically Homeless Centrist. | 14,128 |
| JonRussett | Jon Russett | 💙The Reform Party 💙Get Brexit Finished 💙#LeaveMeansLeave 💙Flying 💙Classic Cars 💙Cats 💙Bikes #GBNews | 6,326 |
| vitalyshape | Vitaly 🇺🇦 | Defend Ukraine 🇺🇦 #Android #iOS apps R&D dev #MarTech WH #DefendUkraine #MilTech #Anonymous #Hacktivism #OSINT #DM #Web3 #GPT4 #ML #AI #CV #IOT #VR #Metaverse | 5,001 |
| skingers | skingers | Noli nothi permittere te terere. Swim, bike, run:) Work... Occasional Ironman. 2x Founder /Twitter Since May 2008 👀 | 4,999 |
| the6thdecade | LouiseP | Writer, scriptwriter, wildlife lover and history buff... | 4,999 |
| FrenchDiskoTech | Neale Hammond | 🏳️‍🌈 🌱🏳️‍⚧️ | 4,989 |
| MeallyHen | Elizabeth @MeallyHen ⚫️💙 💙Still Wearing A Mask | An ordinary person with an extraordinary interest in the world, its people and those people of power; the politically powerful especially. #SaveOurNHS | 4,885 |
| NiekBuurmaH2O | Niek Buurma 🇪🇺 🇳🇱 | Physical organic & biophysical chemistry in water. Kinetics & mechanisms (Pd cat, racemisation), nucleic acid binders, data analysis, ML. Father of 2 🇳🇱/🇫🇷 | 4,130 |
| sbear101 | Sinéad🐻💙 | If you can't be kind, be quiet 🤫 #JusticeForNoahDonohoe💙he was just a child 💔 Animal Rescue, #adoptdontshop 🐶 | 3,996 |
| FirinneCeartas | #REMEMBERMYNOAH💙⚡️💙💫@TRUTH4NOAH💙 | #JUSTICE4NOAHDONOHOE💙⚡️💙 #TRUTH4NOAHDONOHOE💙⚡️💙#FEETWILLBEONTHESTREET💙⚡️💙 #IMPOSSIBLEisIamPossibleWaiting2Happen💚#Miracles4OurCurliesÉabhaGrace💚#Praying | 3,944 |
Most active users
| Username | Bio | Number of tweets |
| --- | --- | --- |
| abdaoui_youness | Man in a tent examining political manipulation and notions such as hate, love, 'law and order', the 'other', democracy, freedom, hijacked 'fairness and peace'… | 9 |
| NoelMcGinley6 | Groundworker and demolition man, Irish folk music, country and western, arsenal fan and the horses. | 8 |
| the6thdecade | Writer, scriptwriter, wildlife lover and history buff... | 6 |
| ReneStJames1 | Blogger and writer | 5 |
| norfolk_abuse | Standing up for Greyhounds and working to bring an end to the vile abuse of these beautiful dogs. | 5 |
| RobbieGrey2 | - | 5 |
| MParovyi | - | 4 |
| save_duke | The Iron Duke is an Art Deco Public House. Designed by AW Ecclestone for the Lacons Brewery. Bars made from teak taken from the WW1 Battleship HMS Iron Duke . | 4 |
| ukvasu2021 | Support for Veterans - We will lobby until Soldiers A-Z & the Gurkha get Justice - Real issues around Veterans & debates including Strategic Defence Policies | 3 |
| MalvaStavn | шось все якось так прям я не знаю | 3 |
---
Tweets per day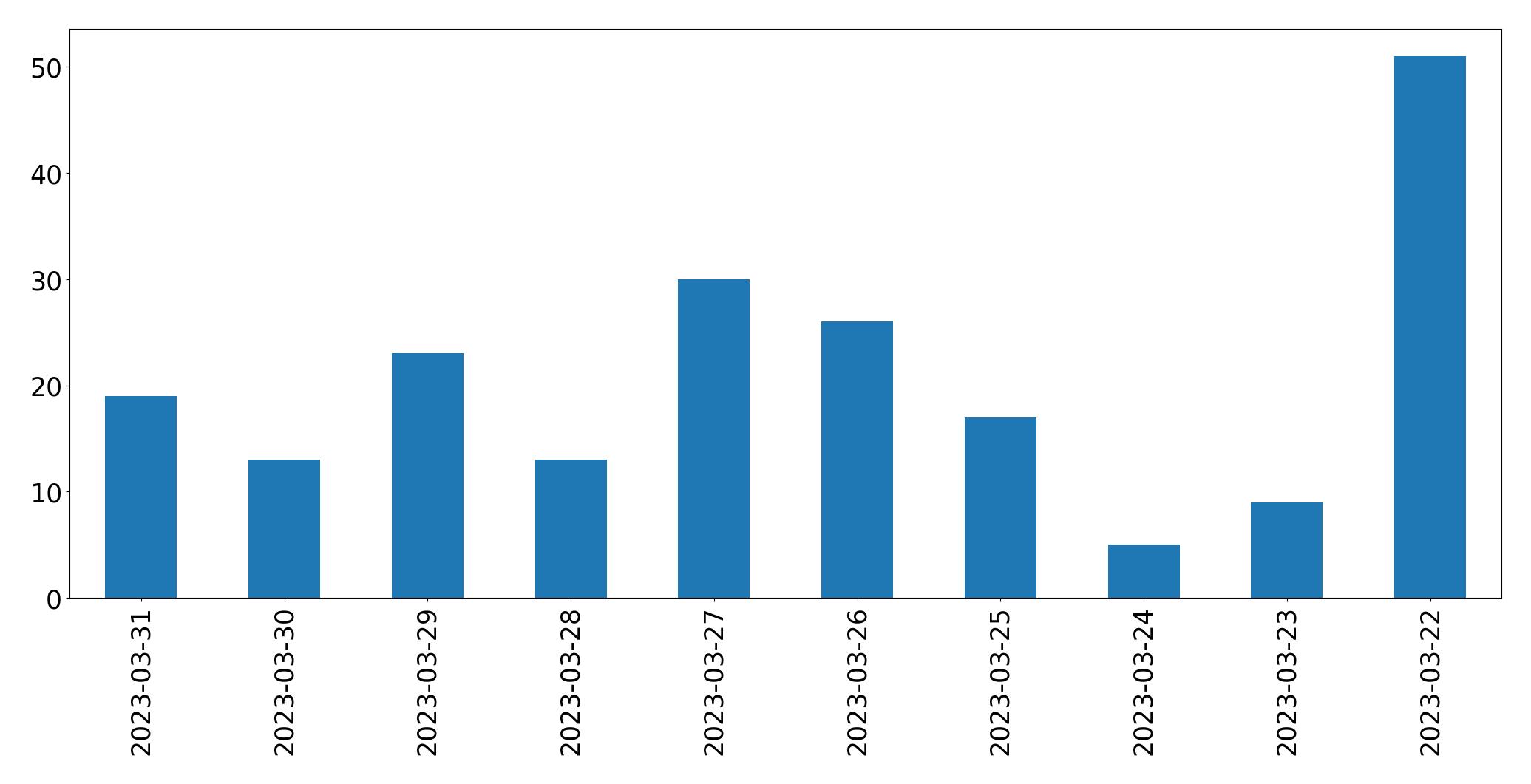 ---
Top 10 tweets with highest Retweet count
| ID | Text | Retweet count |
| --- | --- | --- |
| 1641189738353770506 | 'Tell On Bilco' must be seriously injured or Evan sadly died. Makes my blood boil that money is put above #animalAbuse These beautiful, trusting dogs abused every day. @BrandonLewis this is happening on you doorstep. #YouBetTheyDie #BanGreyhoundRacing #CutTheChase https://t.co/En8UsGfumI | 25 |
| 1638831726704091137 | Does this dog really look like she wants to race? Constantly, we are told they 'love to race'… change that to 'love to RUN' and that would be a lot nearer the truth! @BrandonLewis @duncancbaker @NorwichChloe @everything_gy https://t.co/jdANyxyh8b | 19 |
| 1639426342369345542 | #Sunak is an utter disgrace and was totally dishonest about his precious #framework.What fools the #EU must think us. He has misled the people of this country. @10DowningStreet @JamesCleverly @chhcalling @johnredwood @JacobReesMogg7 @BrandonLewis @danielmgmoylan @peteratcmc https://t.co/y3vinhUx8L | 17 |
| 1641057239669567488 | @Cakeislovely @DominicRaab The simple reason is that @BrandonLewis recognised the importance of a functioning criminal justice system. Raab was prepared to burn it to the ground out of spite and vanity. | 15 |
| 1640357408236085251 | What do you think a greyhound prefers? Put into a situation that could injure and/or kill? Or being a therapy dog? @duncancbaker @BrandonLewis @DoddsJane @RosieDuffield1 @markruskell https://t.co/CPXcWauGCG | 10 |
| 1639733527309611009 | Would the French accept Normandy being ruled by London ? Well I don't accept Northern Ireland being ruled by the #EU We voted to Leave not #BRINO @10DowningStreet @JamesCleverly @johnredwood @JacobReesMogg7 @BrandonLewis @danielmgmoylan @benhabib6 @TiceRichard https://t.co/ghJNcyW8cH | 9 |
| 1640989444927901697 | #Sunak has sold #NI down the river. Shameless - as are all those MPs who voted for his sham of a #protocol. @chhcalling @BrandonLewis @Jacob_Rees_Mogg @DavidGHFrost @peteratcmc @BillCashMP @mariacaulfield @CforWomenUK @Conservatives @ConHome @toryboypierce https://t.co/owguUtnfuf | 5 |
| 1641455456857264128 | @norfolk_abuse @BrandonLewis @HaveringDaily @GYMercury @CEO_Battersea @DavidOlusoga @Keir_Starmer @marcthevet @PeterEgan6 @DefraGovUK @CommonsEFRA @APDAWG1 Need any more reasons to #BanGreyhoundRacing? This is happening in an alleged nation🇬🇧🏴󠁧󠁢󠁷󠁬󠁳󠁿🏴󠁧󠁢󠁳󠁣󠁴󠁿 of #animal lovers. #Dogs put knowingly at risk of injury for entertainment @theresecoffey @pow_rebecca @SP_RuralAffairs @lesley4wrexham @fincarson @CommonsEFRA @CommonsDCMS #CutTheChase | 4 |
| 1640496517663301632 | Insane. How much #plastic will this generate and where are we supposed to put them? Are our 'ruling classes' really so stupid? @theresecoffey @BrandonLewis @toryboypierce @GBNEWS @TalkTV https://t.co/tJSSsyykyP | 3 |
| 1639357482995703860 | @ConsPost This pathetic, gutless excuse of a PM & those pathetic, gutless excuses of MPs who voted, have sold NI, a part of UK, down the EU river & worse, are dictating to NI, that the Windsor Frame-Up is NOT negotiable. #SunakOut @Conservatives @BrandonLewis @duponline @1922_Committee | 3 |
Top 10 tweets with highest Like count
| ID | Text | Like count |
| --- | --- | --- |
| 1641057239669567488 | @Cakeislovely @DominicRaab The simple reason is that @BrandonLewis recognised the importance of a functioning criminal justice system. Raab was prepared to burn it to the ground out of spite and vanity. | 90 |
| 1641189738353770506 | 'Tell On Bilco' must be seriously injured or Evan sadly died. Makes my blood boil that money is put above #animalAbuse These beautiful, trusting dogs abused every day. @BrandonLewis this is happening on you doorstep. #YouBetTheyDie #BanGreyhoundRacing #CutTheChase https://t.co/En8UsGfumI | 34 |
| 1639426342369345542 | #Sunak is an utter disgrace and was totally dishonest about his precious #framework.What fools the #EU must think us. He has misled the people of this country. @10DowningStreet @JamesCleverly @chhcalling @johnredwood @JacobReesMogg7 @BrandonLewis @danielmgmoylan @peteratcmc https://t.co/y3vinhUx8L | 27 |
| 1638831726704091137 | Does this dog really look like she wants to race? Constantly, we are told they 'love to race'… change that to 'love to RUN' and that would be a lot nearer the truth! @BrandonLewis @duncancbaker @NorwichChloe @everything_gy https://t.co/jdANyxyh8b | 16 |
| 1639963338665873409 | @RogerProtzBeer @greatyarmouthbc @HeritageFundM_E @BrandonLewis we approached you several times to help the beleaguered pub and you never responded. | 14 |
| 1641062361082544128 | @Cakeislovely @BarristerSecret @DominicRaab @BrandonLewis Yes, Raab refused to negotiate, Lewis was at the table on day one. It's an ego thing with Raab: he thinks he's important. | 13 |
| 1639976553042903040 | Either @BrandonLewis hasn't paid attention to the actual operator proposed for this singular Art Deco pub, or he's been disingenuous: it's an naff America-diner themed chain called Zak's. Here's a flavour of their dreadful aesthetic. If they do get it, it's cultural vandalism. https://t.co/3XiIHktx3q https://t.co/wTNqTLmfuh | 12 |
| 1639733527309611009 | Would the French accept Normandy being ruled by London ? Well I don't accept Northern Ireland being ruled by the #EU We voted to Leave not #BRINO @10DowningStreet @JamesCleverly @johnredwood @JacobReesMogg7 @BrandonLewis @danielmgmoylan @benhabib6 @TiceRichard https://t.co/ghJNcyW8cH | 11 |
| 1640989444927901697 | #Sunak has sold #NI down the river. Shameless - as are all those MPs who voted for his sham of a #protocol. @chhcalling @BrandonLewis @Jacob_Rees_Mogg @DavidGHFrost @peteratcmc @BillCashMP @mariacaulfield @CforWomenUK @Conservatives @ConHome @toryboypierce https://t.co/owguUtnfuf | 8 |
| 1641063410270961666 | @ianpayn @BarristerSecret @DominicRaab @BrandonLewis Yes, I was rather amused at Lewis getting stuck in from day one. I know not everyone was happy with the settlement, but the fact he was willing to meet & work it out was a huge positive. Can't help thinking that Raab returned to JS role purely as payback for his support of Sunak. | 7 |
Top 3 Languages Used In Tweets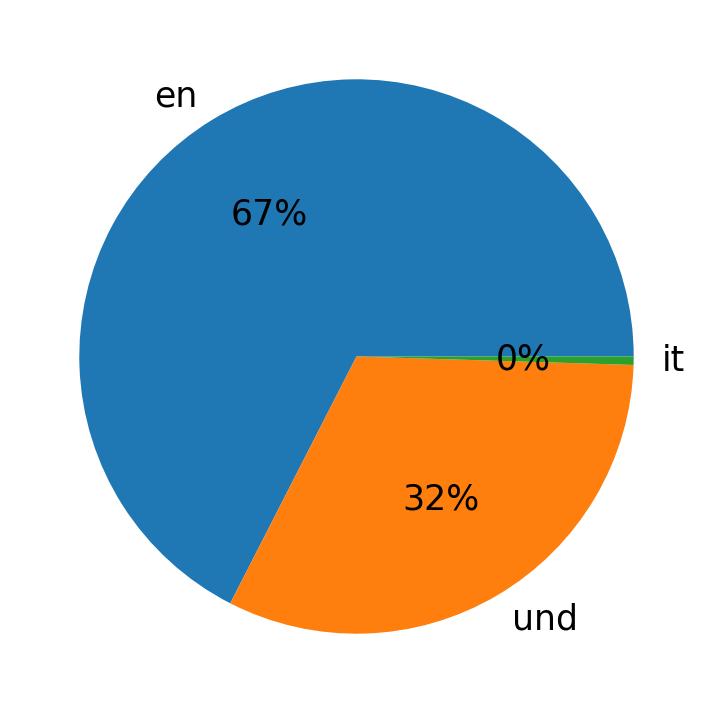 ---
Top 10 Hashtags used
| Hashtag | Count |
| --- | --- |
| #russiaisaterroriststate | 7 |
| #bangreyhoundracing | 6 |
| #cutthechase | 6 |
| #sunak | 4 |
| #eu | 4 |
| #animalabuse | 2 |
| #youbettheydie | 2 |
| #animal | 2 |
| #dogs | 2 |
| #rescuednotretired | 2 |
Top 10 Hashtags Used In Tweets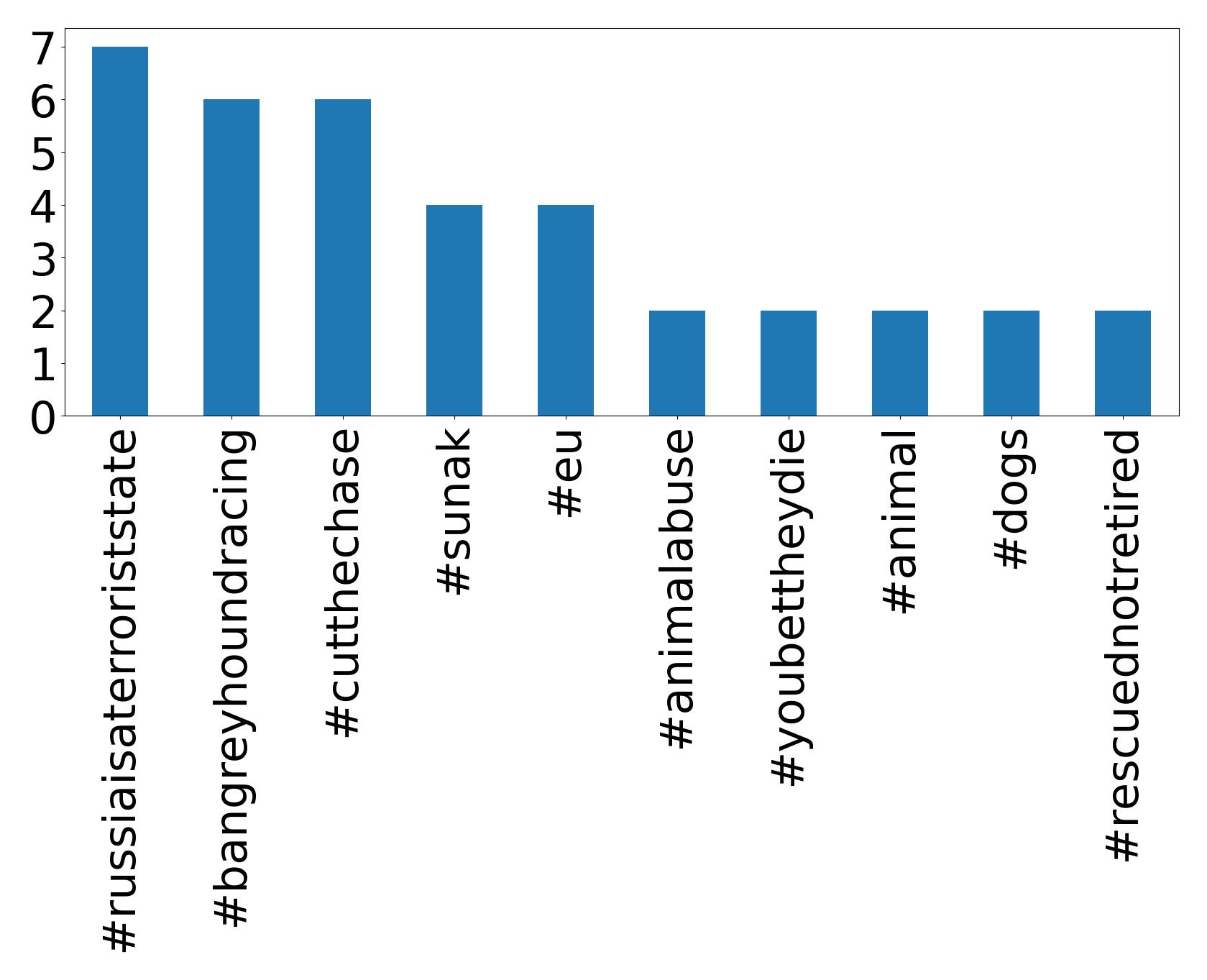 Top 10 mentions
| Mention | Count |
| --- | --- |
| @brandonlewis | 207 |
| @suellabraverman | 66 |
| @kemibadenoch | 58 |
| @liamfox | 46 |
| @andrealeadsom | 45 |
| @bwallacemp | 39 |
| @abaerbock | 37 |
| @c_lindner | 36 |
| @igorlachenkov | 36 |
| @karl_lauterbach | 33 |
Top 10 mentions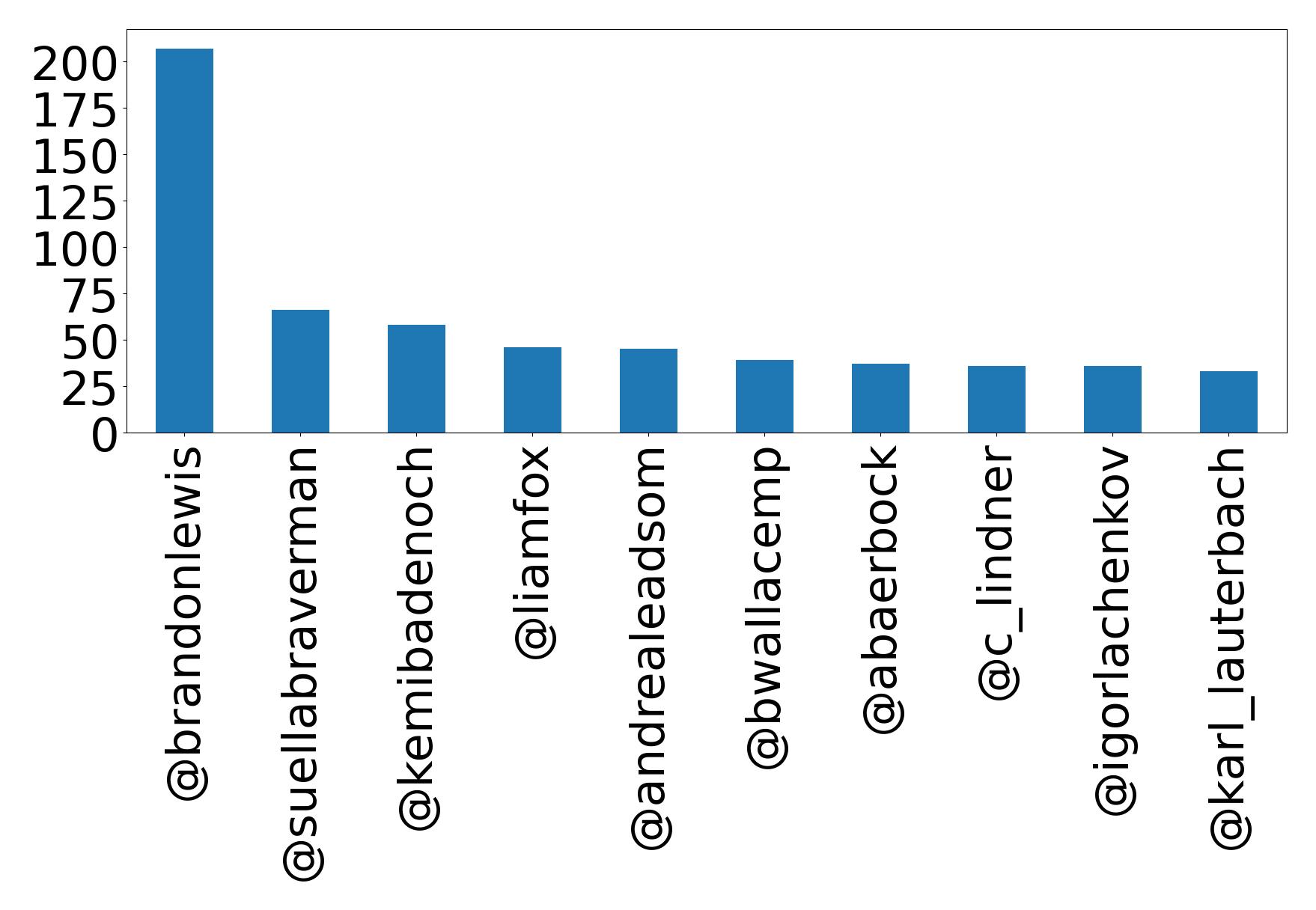 Wordcloud of Tweets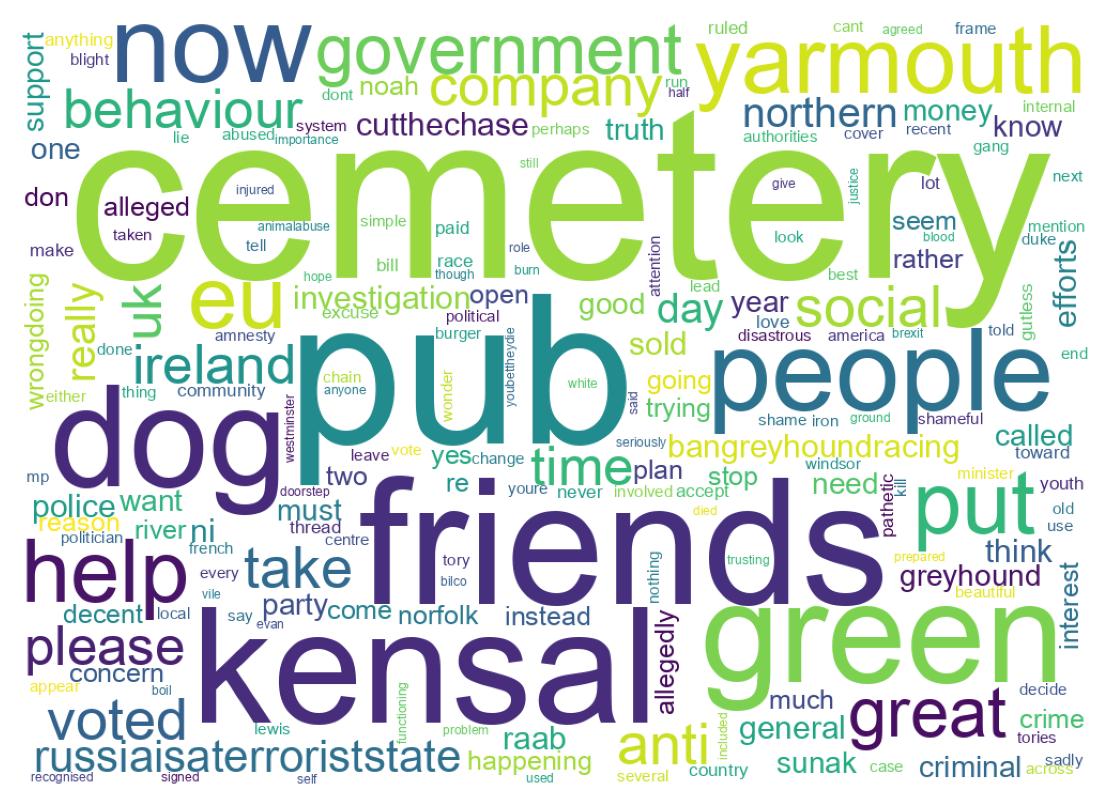 ---
Emojis
Average number of emojis used per tweet
13
Emojis used in tweets
| Emoji | Count | Emoji Text |
| --- | --- | --- |
| ☕ | 3 | hot_beverage |
| 😆 | 3 | grinning_squinting_face |
| 🇬🇧 | 2 | United_Kingdom |
| 🏴󠁧󠁢󠁷󠁬󠁳󠁿 | 2 | Wales |
| 🏴󠁧󠁢󠁳󠁣󠁴󠁿 | 2 | Scotland |
| ⁉ | 2 | exclamation_question_mark |
| ⬇️ | 2 | down_arrow |
| 😢 | 1 | crying_face |
| 🤷🏼 | 1 | person_shrugging_medium-light_skin_tone |
| ⚖️ | 1 | balance_scale |
Emojis groups
| Emoji Group | Count |
| --- | --- |
| Flags | 6 |
| Symbols | 6 |
| People & Body | 6 |
| Smileys & Emotion | 5 |
| Food & Drink | 3 |
| Objects | 1 |