Tweets Analysis - Keyword: @bernadettereyes
Total number of tweets analysed
2
Earliest tweet was on
2023-02-18
Latest tweet was on
2023-02-20
Average age of authors' accounts
14 years
---
Summarization
The tweets are wishing someone named Bernadette a happy nameday and using various hashtags and mentions of other Bernadettes.
Topic Modeling
Celebration of namedays
Expressions of happiness and well wishes
Use of hashtags related to namedays
Recognition of individuals with the name "Bernadette"
Tagging and mentioning of individuals with the name "Bernadette"
Emotional Analysis
The tweets express happiness and excitement for someone's nameday. They use various hashtags and mention the name Bernadette, possibly indicating that the nameday is for someone with that name. The tone of the tweets is celebratory and joyful, with many people tagging other individuals named Bernadette.
Trend Analysis
Nameday celebrations
Use of hashtags (#happy, #nameday, #name, #hnd, #xroniapolla, #nimipäivä, #meniny, #onomastico, #namnsdag, #fun, #imieniny, #névnap, #namenstag)
Cultural diversity in nameday celebrations (mentions of various names from different cultures)
Celebrity mentions (mentions of various Bernadettes and a MP named Bern Jordan)
Social media engagement (tagging of multiple accounts in the celebration)
---
Types of Tweets
Number of Retweets
1
Percentage of total tweets
50%
Number of Original tweets
1
Percentage of total tweets
50%
Number of tweets that contain Mentions
2
Percentage of total tweets
100%
Number of tweets that were Replies
0
Percentage of total tweets
0%
Number of tweets that were Quotes
0
Percentage of total tweets
0%
Number of tweets that contain Hashtags
1
Percentage of total tweets
50%
---
Top 5 devices used to tweet
| Source | Count |
| --- | --- |
| TweetDeck | 1 |
| Twitter Web App | 1 |
What devices were used to tweet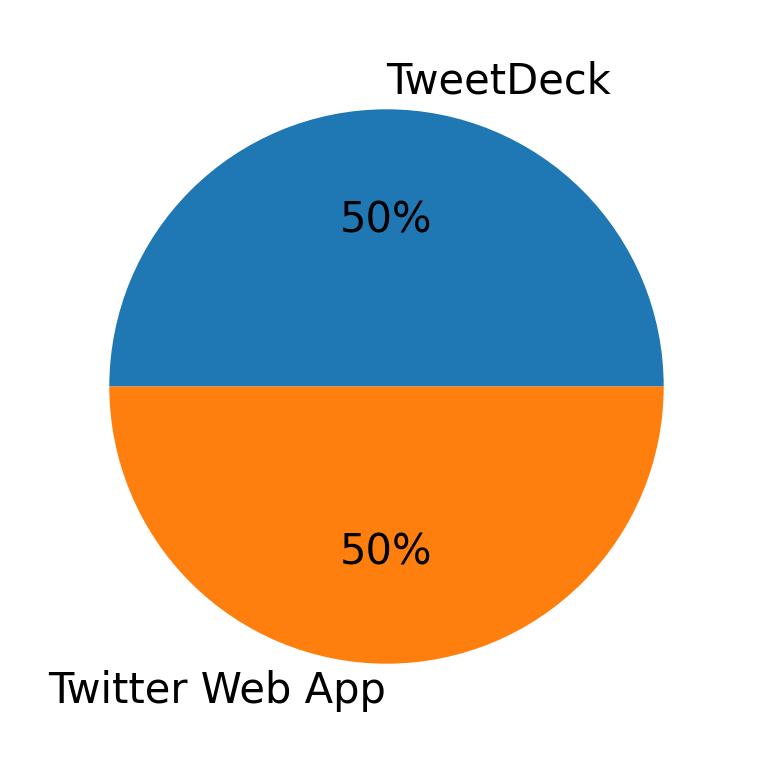 ---
Top 10 accounts with highest followers count
| Username | Name | Bio | Followers count |
| --- | --- | --- | --- |
| gmanewsbreaking | GMA News Breaking | Breaking news from GMA News in the Philippines. Follow @gmanews for more stories. | 1,733,692 |
| HappyNameDay | Happy Nameday | A tradition well-known throughout the world, your nameday is celebrated, similarly to a birthday. Discover the day associated with your name or a loved one's | 118 |
Top 10 accounts with highest friends count
| Username | Name | Bio | Followers count |
| --- | --- | --- | --- |
| HappyNameDay | Happy Nameday | A tradition well-known throughout the world, your nameday is celebrated, similarly to a birthday. Discover the day associated with your name or a loved one's | 176 |
| gmanewsbreaking | GMA News Breaking | Breaking news from GMA News in the Philippines. Follow @gmanews for more stories. | 151 |
Most active users
| Username | Bio | Number of tweets |
| --- | --- | --- |
| HappyNameDay | A tradition well-known throughout the world, your nameday is celebrated, similarly to a birthday. Discover the day associated with your name or a loved one's | 1 |
| gmanewsbreaking | Breaking news from GMA News in the Philippines. Follow @gmanews for more stories. | 1 |
---
Tweets per day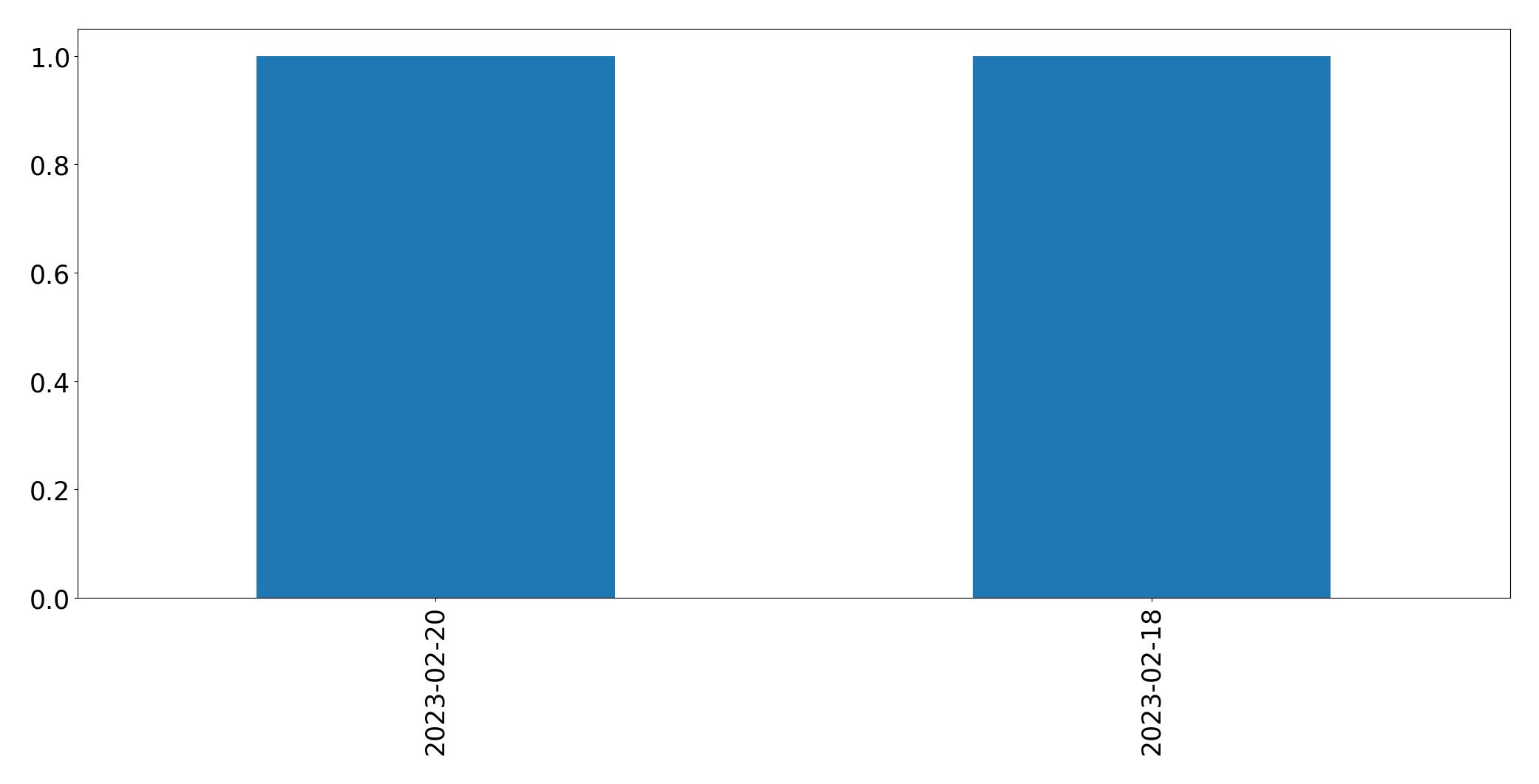 ---
Top 10 tweets with highest Retweet count
| ID | Text | Retweet count |
| --- | --- | --- |
| 1627018308737454080 | Happy Nameday!#happy #nameday #name #hnd #xroniapolla #nimipäivä #meniny #onomastico #namnsdag #fun #imieniny #névnap #namenstag #bernadette #bernadine @BernadineLui @OfficialBPeters @Bernadette_ABS @bern_hogan @bernadettereyes @bernadettebaum @BernJordanMP @BernadetteAGreg https://t.co/OzkvN991ld | 0 |
Top 10 tweets with highest Like count
| ID | Text | Like count |
| --- | --- | --- |
| 1627018308737454080 | Happy Nameday!#happy #nameday #name #hnd #xroniapolla #nimipäivä #meniny #onomastico #namnsdag #fun #imieniny #névnap #namenstag #bernadette #bernadine @BernadineLui @OfficialBPeters @Bernadette_ABS @bern_hogan @bernadettereyes @bernadettebaum @BernJordanMP @BernadetteAGreg https://t.co/OzkvN991ld | 1 |
Top 3 Languages Used In Tweets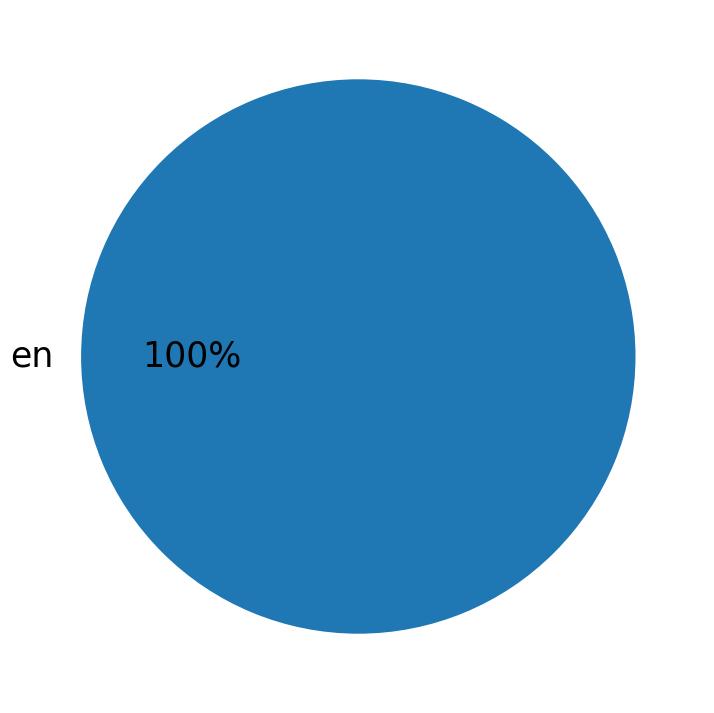 ---
Top 10 Hashtags used
| Hashtag | Count |
| --- | --- |
| #happy | 1 |
| #nameday | 1 |
| #name | 1 |
| #hnd | 1 |
| #xroniapolla | 1 |
| #nimipäivä | 1 |
| #meniny | 1 |
| #onomastico | 1 |
| #namnsdag | 1 |
| #fun | 1 |
Top 10 Hashtags Used In Tweets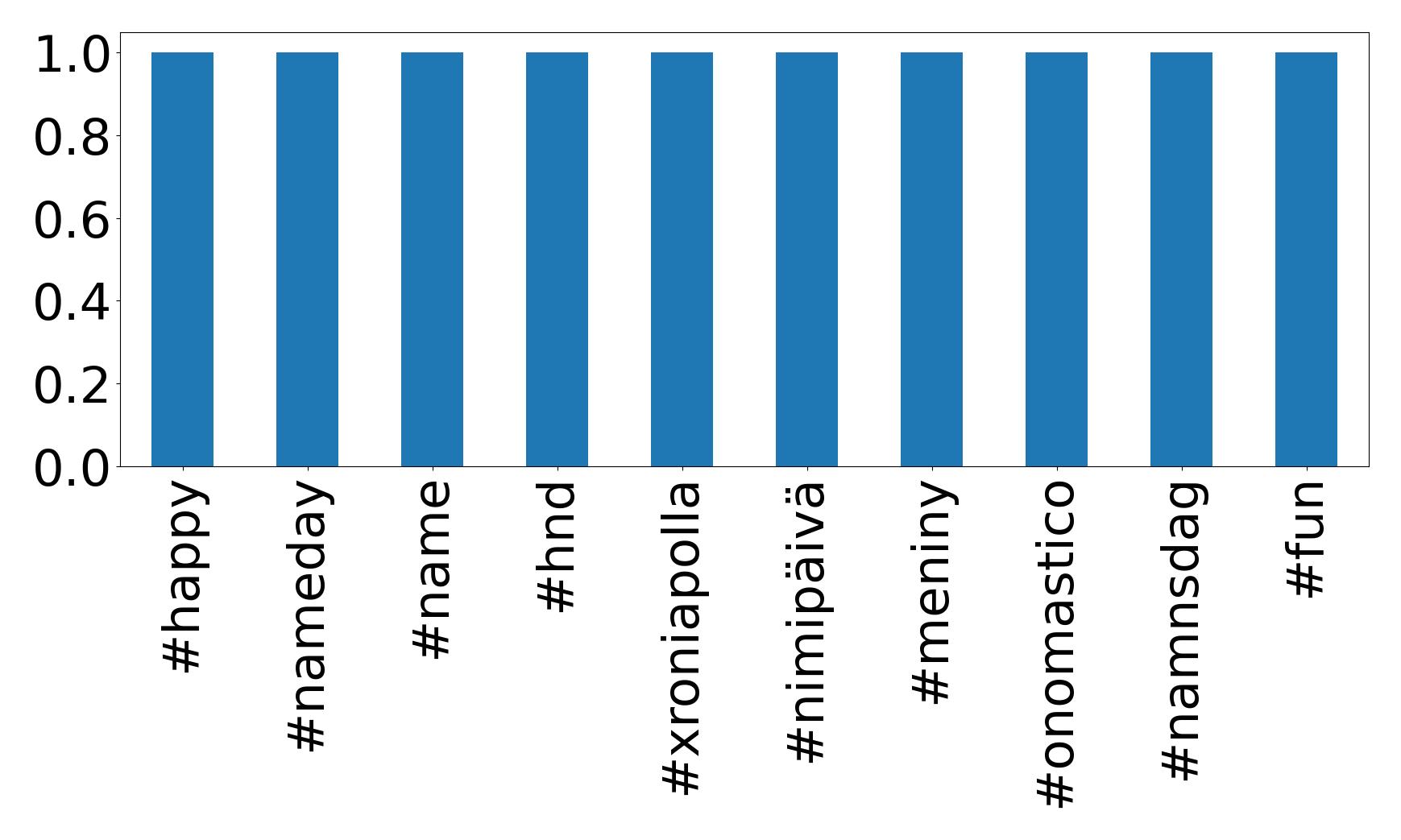 Top 10 mentions
| Mention | Count |
| --- | --- |
| @bernadettereyes | 2 |
| @gmanews | 1 |
| @gmanewsbreaking | 1 |
| @bernadinelui | 1 |
| @officialbpeters | 1 |
| @bernadette_abs | 1 |
| @bern_hogan | 1 |
| @bernadettebaum | 1 |
| @bernjordanmp | 1 |
| @bernadetteagreg | 1 |
Top 10 mentions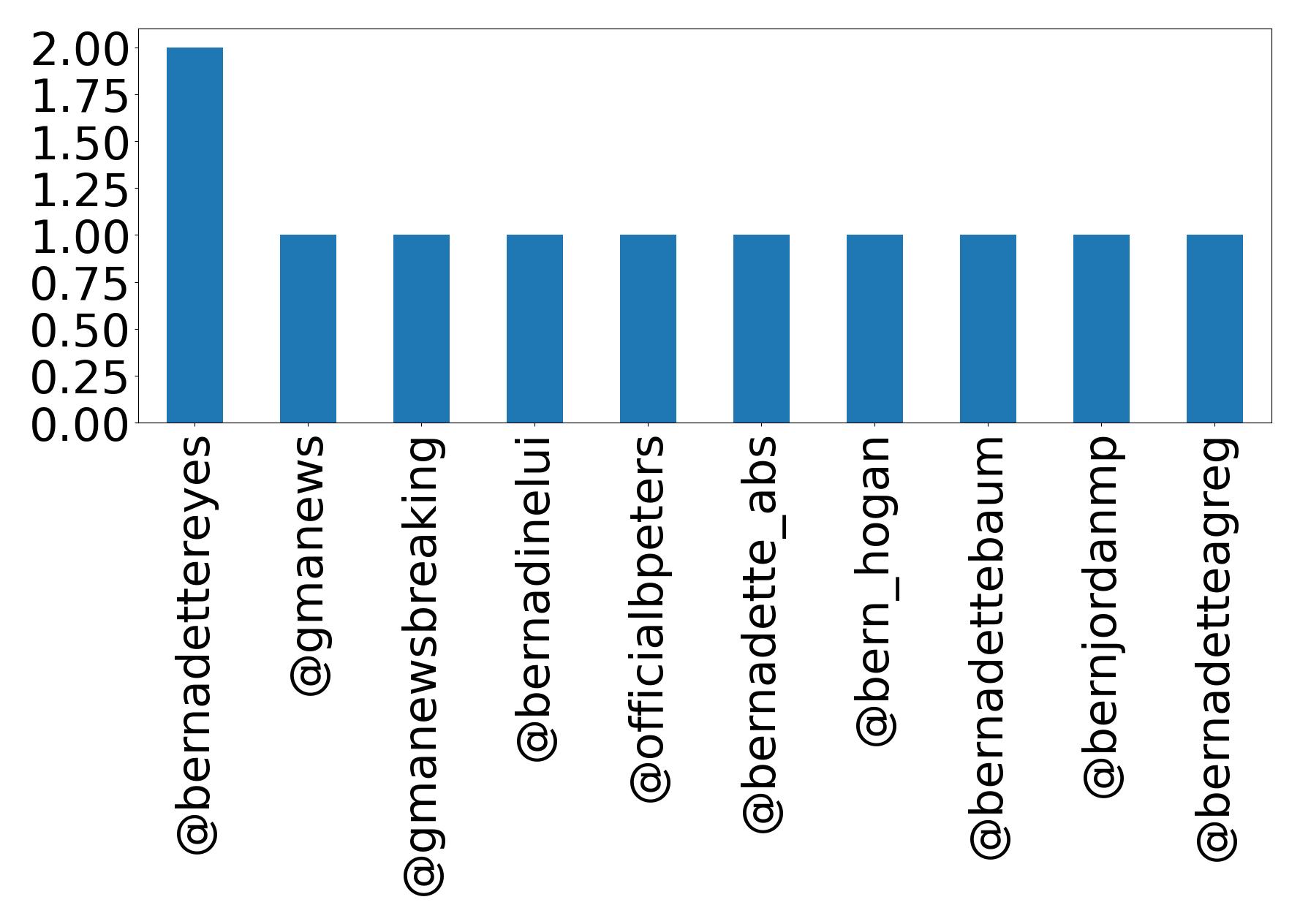 Wordcloud of Tweets