Tweets Analysis - Keyword: @bbcjohnmurray
Total number of tweets analysed
88
Earliest tweet was on
2023-03-21
Latest tweet was on
2023-03-30
Average age of authors' accounts
11 years
---
Summarization
BBC journalist John Murray is involved in various live radio coverage of football matches, including interviews with Gareth Southgate and Declan Rice. He also released a book featuring contributions from various personalities in the football world. Dion Dublin gave his reaction to James Maddison's post-match interview, and Murray interviewed Southgate during the England-Ukraine match. Murray also previews the Italy-England match with Robert Green and talks to Rice about England's chances of winning. Lastly, there is a mention of Murray's responsible behavior of putting on his seatbelt during broadcasts.
Topic Modeling
Live radio coverage of football matches (#BBCFootball)
Interviews with football players and managers
Promotion of radio shows and podcasts on BBC Sport (#BBCFootball)
Announcements of new books related to football, featuring personal insights from players and commentators
Humor and lighthearted commentary on the world of sports journalism
Emotional Analysis
The tweets express a range of emotions, including excitement, anticipation and pride in covering and supporting the England football team. There is also a sense of camaraderie and appreciation for those involved in the industry, with mentions of colleagues and fellow journalists. Additionally, there are moments of humor and lightheartedness, with references to seatbelts and playful banter between individuals on social media.
Trend Analysis
Live radio coverage of football matches
Interviews with football players and managers
Release of a book featuring stories from football personalities
Discussion of upcoming football matches and qualifiers
Humorous and lighthearted moments during radio broadcasts
---
Types of Tweets
Number of Retweets
14
Percentage of total tweets
15%
Number of Original tweets
17
Percentage of total tweets
19%
Number of tweets that contain Mentions
88
Percentage of total tweets
100%
Number of tweets that were Replies
54
Percentage of total tweets
61%
Number of tweets that were Quotes
4
Percentage of total tweets
4%
Number of tweets that contain Hashtags
25
Percentage of total tweets
28%
---
Top 5 devices used to tweet
| Source | Count |
| --- | --- |
| Twitter for iPhone | 52 |
| Twitter for Android | 21 |
| Twitter Web App | 7 |
| Twitter for Advertisers | 5 |
| Twitter for iPad | 2 |
What devices were used to tweet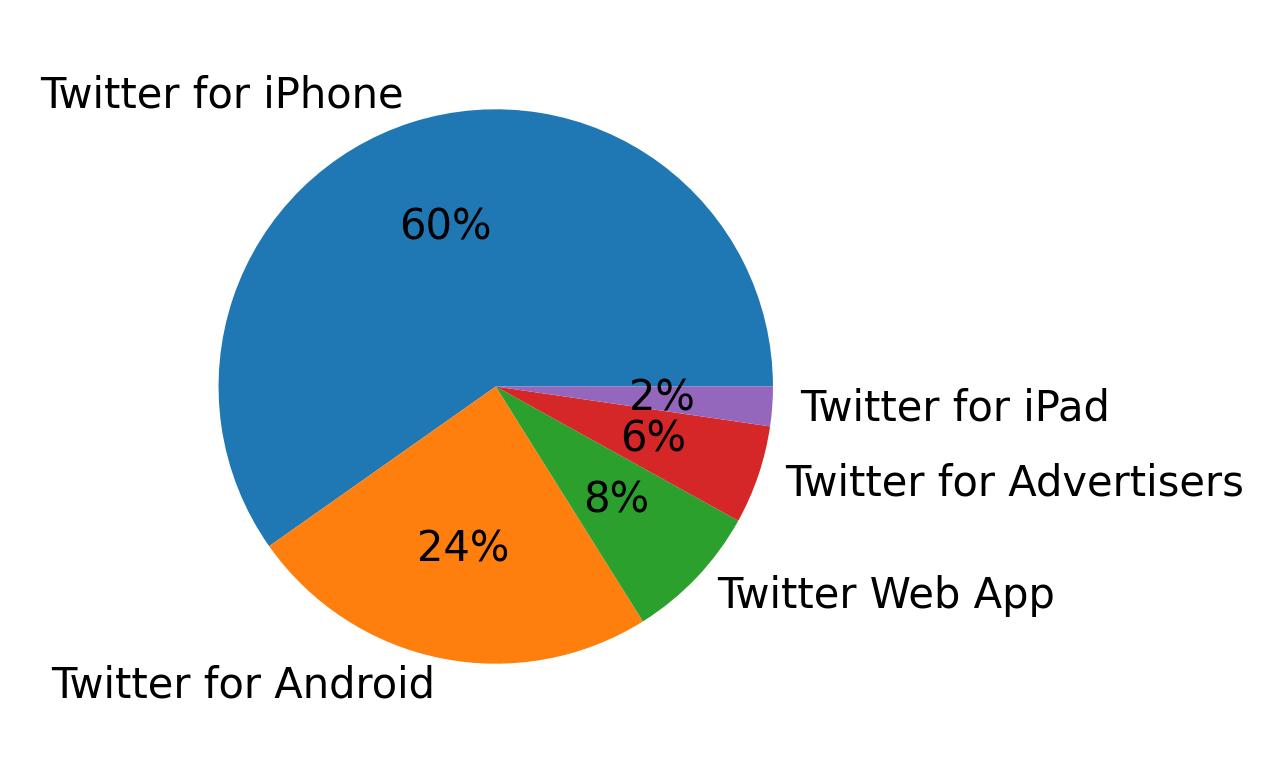 ---
Top 10 accounts with highest followers count
| Username | Name | Bio | Followers count |
| --- | --- | --- | --- |
| BBCSport | BBC Sport | Official https://t.co/UU1K81meyH account. Also follow @bbcmotd and @bbctms. | 10,747,872 |
| OllieHolt22 | Oliver Holt | Chief Sports Writer, The Mail on Sunday | 435,795 |
| 5liveSport | BBC 5 Live Sport | Taking you into the commentary box/on the pitch/ringside/courtside/on the green at the world's biggest sport events 🎙️⚽️🏉🎾🥊🏏⛳ Listen on the @BBCSounds app. | 414,238 |
| StatmanDave | Statman Dave | Football analyst seen on Sky Sports, BBC & elsewhere ⚽️ │ Live on YouTube every Friday at 12:30 throughout the season 🖥 │ Enquiries: info@statmandave.com ✉️ | 387,093 |
| garytaphouse | Gary Taphouse | Football commentator @SkySports◾Also @ PLP, IMG, Gravity & Pitch◾@ucfbuk associate lecturer◾Senior fellow @JSchofieldTrust◾️Next PL: Bournemouth v Fulham | 31,548 |
| HuntyCaller | John Hunt | Sports Commentator and Presenter. Racing to school ambassador. | 10,109 |
| SannyR1985 | Sanny Rudravajhala | Journalist & Presenter | @BBCSport | @SkySportsNews | #BBCSquadGoals | @BBCWSSport @5LiveSport @BBCNewsbeat | #OutOfOurLeague | Ex-Teacher @The_JDF |🥈#SJA2022 | 8,977 |
| sharpeangle | Graham Sharpe | Author of 'Vinyl Countdown'&'PROSTrATE CANCER.' Luton Town/Wealdstone/Wellie Phoenix;Ex-Wm Hill PR/ founder of @BookiePrize. | 7,731 |
| vksparks | Vicki Sparks | Freelance commentator / reporter for BBC TV / BBC Radio 5 Live / IMG / PLP. Ambassador for @streetchildutd. Love God, sport and life! Views all mine. | 7,228 |
| artedabola | Arte da Bola | GOLS Comentários Especiais do Futebol e Bastidores Multimedia com o Maior Expert ORIGINAL Marcelo de Senna,o Senna!!! E-MAILS p Contatos: mcelsenna@gmail.com | 5,776 |
Top 10 accounts with highest friends count
| Username | Name | Bio | Followers count |
| --- | --- | --- | --- |
| artedabola | Arte da Bola | GOLS Comentários Especiais do Futebol e Bastidores Multimedia com o Maior Expert ORIGINAL Marcelo de Senna,o Senna!!! E-MAILS p Contatos: mcelsenna@gmail.com | 6,396 |
| ZaidAyady | #BlackLivesMatter🇿🇼🇿🇼 | Moral Citizen🇿🇼!Leaders lead from the front!!! #SportsFanatic #Mancityfan #HalaMadrid #NBA #Tennis #F1 #UFC lastly #Movies & #Series | 5,001 |
| mikelawrencetv | Mike Lawrence 💙 | Brighton & Hove Albion FC ST holder, motorsport, darts, TV nostalgia, media. Own views expressed here etc. | 4,998 |
| sharpeangle | Graham Sharpe | Author of 'Vinyl Countdown'&'PROSTrATE CANCER.' Luton Town/Wealdstone/Wellie Phoenix;Ex-Wm Hill PR/ founder of @BookiePrize. | 4,788 |
| mcshamrock | Micky Hughes | The Jam, The Style Council, Golf, Modernism and allotmenteering. | 3,822 |
| bettyredondo | BETTY REDONDO | Senior TV Journalist at BBC News. Ex- BBC Local Radio Showbiz Reporter. Fond of global travel. | 3,772 |
| garytaphouse | Gary Taphouse | Football commentator @SkySports◾Also @ PLP, IMG, Gravity & Pitch◾@ucfbuk associate lecturer◾Senior fellow @JSchofieldTrust◾️Next PL: Bournemouth v Fulham | 3,539 |
| RossMitchell11 | Ross Mitchell | @5liveSport Senior Talent Producer @htafcdotcom fan and Radio Nerd. @SparkSunderland Alumni #AutismAwareness | 3,025 |
| justfoxes | Rob | Dad of 2 Gorgeous Children Working hard for the NHS Avid Fan Of @LCFC Who Gave us that Dream 15/16 #FOXESNEVERQUIT All opinions are of my own | 2,937 |
| RogerB1974 | Roger Briddock | Technical Manager Agriculture. | 2,863 |
Most active users
| Username | Bio | Number of tweets |
| --- | --- | --- |
| GaryFlintoff | England Football Producer for BBC Radio Sport. All views expressed are my own. | 13 |
| 5liveSport | Taking you into the commentary box/on the pitch/ringside/courtside/on the green at the world's biggest sport events 🎙️⚽️🏉🎾🥊🏏⛳ Listen on the @BBCSounds app. | 5 |
| artedabola | GOLS Comentários Especiais do Futebol e Bastidores Multimedia com o Maior Expert ORIGINAL Marcelo de Senna,o Senna!!! E-MAILS p Contatos: mcelsenna@gmail.com | 4 |
| mgreen100 | No political party The Tories ain't Tories Labour ain't Labour and the Liberals ain't Democrats | 3 |
| nigetassell | Author of... Whatever Happened To The C86 Kids? / Field of Dreams: 100 Years of Wembley in 100 Matches ...and seven others Agent: kevin@thenorthlitagency.com | 3 |
| 01Danielburton | National Union of Journalists student member and Media, Photography, Journalism student. You can find my work below or in national and local newspapers. | 2 |
| mtoboyle | Match Manager for @premierleague & @TheFA. VOBM for @UEFA and Competitions Coordinator for @FIFAcom. Most importantly, husband to @melbluenose. My views only. | 2 |
| Eddiec1 | - | 2 |
| WhinhallOpen | Love the Celtic, golfing the ball and riding my Bike. | 2 |
| Picturecorner | - | 2 |
---
Tweets per day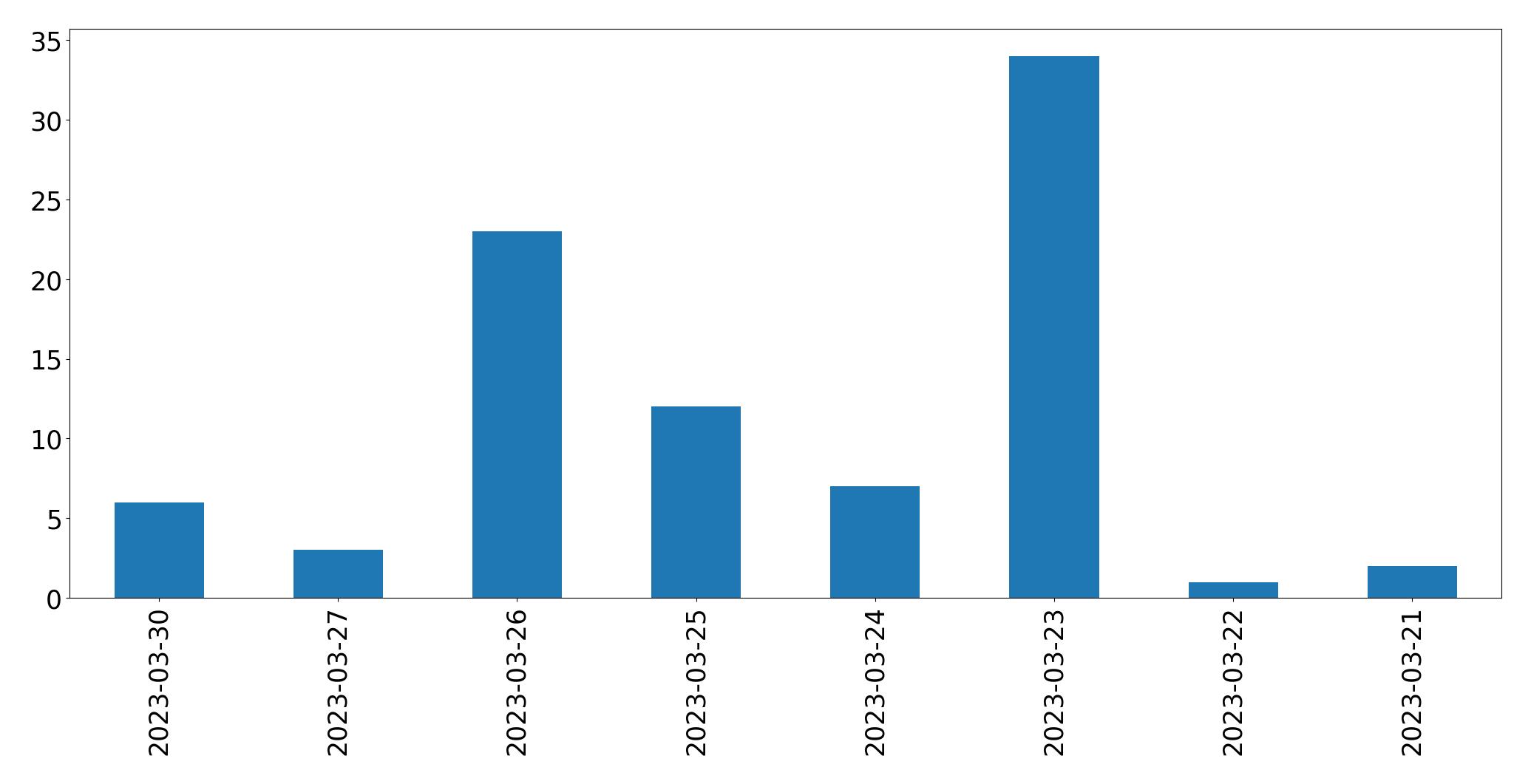 ---
Top 10 tweets with highest Retweet count
| ID | Text | Retweet count |
| --- | --- | --- |
| 1641330058768834561 | Delighted to announce the birth of book number nine, which hits the nation's shelves today. Its 100 vignettes feature first-hand input from the likes of Barry Davies, @JillScottJS8, @PatNevin, @DionDublinsDube, @bbcjohnmurray, various fans and even a (now octogenarian) ballboy. https://t.co/RhzaPG64vN | 11 |
| 1639665743728967682 | Once again, the glamour of live radio… @bbcjohnmurray @5liveSport #BBCFootball https://t.co/EbduWEBAkA | 9 |
| 1638984505259094017 | Join us for live build-up to #ITAENG as @bbcjohnmurray speaks to Gareth Southgate and Declan Rice. 📻⚽️ #BBCFootball | 8 |
| 1638986057365573639 | On duty at the Stadio Diego Armando Maradona… 🏟️ 🎙️ @Robert1Green is alongside @bbcjohnmurray ⚽️ @Azzurri_En 🆚 @England 🏆 @EURO2024 qualifying 📻 @bbc5live 📱@BBCSounds 💻 @BBCSport #BBCFootball https://t.co/SJSjdgFDpj | 4 |
| 1640072821995974656 | "I've not heard that from a player in a long time." 😍 Watch @DionDublinsDube's reaction to James Maddison's post match interview with @bbcjohnmurray 👇 What did you make of the Leicester man's display? #BBCFootball | 2 |
| 1638635353153175554 | Once again, the glamour of radio… 😊 @bbcjohnmurray @5liveSport #BBCFootball https://t.co/TAtXvZExnd | 2 |
| 1640056282957709312 | The Leicester and England midfielder @Madders10 speaking to @bbcjohnmurray in @5liveSport #BBCFootball https://t.co/e0BmmcYtjt | 2 |
| 1639030989421953026 | That was some night… The @England midfielder @_DeclanRice with @bbcjohnmurray @5liveSport #BBCFootball https://t.co/s7IehHrIew | 1 |
| 1640090808974991363 | Very pleased that @bbcjohnmurray has listened to his producer and is filing in his seatbelt. It's what we were all taught - safety on air matters - but the advice is often ignored in what might be called the 'helter-skelter' of modern broadcasting. https://t.co/E9qdsocGSh | 1 |
| 1639029988790792192 | Delighted to get over the line… The @England manager Gareth Southgate speaking to @bbcjohnmurray @5liveSport #BBCFootball https://t.co/bYsByBhHmB | 1 |
Top 10 tweets with highest Like count
| ID | Text | Like count |
| --- | --- | --- |
| 1639665743728967682 | Once again, the glamour of live radio… @bbcjohnmurray @5liveSport #BBCFootball https://t.co/EbduWEBAkA | 164 |
| 1638635353153175554 | Once again, the glamour of radio… 😊 @bbcjohnmurray @5liveSport #BBCFootball https://t.co/TAtXvZExnd | 42 |
| 1638984505259094017 | Join us for live build-up to #ITAENG as @bbcjohnmurray speaks to Gareth Southgate and Declan Rice. 📻⚽️ #BBCFootball | 40 |
| 1638986057365573639 | On duty at the Stadio Diego Armando Maradona… 🏟️ 🎙️ @Robert1Green is alongside @bbcjohnmurray ⚽️ @Azzurri_En 🆚 @England 🏆 @EURO2024 qualifying 📻 @bbc5live 📱@BBCSounds 💻 @BBCSport #BBCFootball https://t.co/SJSjdgFDpj | 39 |
| 1641330058768834561 | Delighted to announce the birth of book number nine, which hits the nation's shelves today. Its 100 vignettes feature first-hand input from the likes of Barry Davies, @JillScottJS8, @PatNevin, @DionDublinsDube, @bbcjohnmurray, various fans and even a (now octogenarian) ballboy. https://t.co/RhzaPG64vN | 37 |
| 1640072821995974656 | "I've not heard that from a player in a long time." 😍 Watch @DionDublinsDube's reaction to James Maddison's post match interview with @bbcjohnmurray 👇 What did you make of the Leicester man's display? #BBCFootball | 25 |
| 1640056282957709312 | The Leicester and England midfielder @Madders10 speaking to @bbcjohnmurray in @5liveSport #BBCFootball https://t.co/e0BmmcYtjt | 24 |
| 1639029988790792192 | Delighted to get over the line… The @England manager Gareth Southgate speaking to @bbcjohnmurray @5liveSport #BBCFootball https://t.co/bYsByBhHmB | 17 |
| 1640009445420814338 | On duty at Wembley Stadium… 🏟️ 🎙️ @DionDublinsDube is alongside @bbcjohnmurray and @Iandennisbbc ⚽️ @England 🆚 Ukraine 🏆 @EURO2024 qualifier ⏰ 5.00pm 📻 @bbc5live 📱@BBCSounds 💻 @BBCSport 🌍 @bbcworldservice @5liveSport with @DFletcherSport #BBCFootball https://t.co/JN04XPsPj2 | 17 |
| 1640061767681179648 | The England manager Gareth Southgate speaking live to @bbcjohnmurray on @bbc5live #BBCFootball https://t.co/3qDFfS5vYT | 10 |
Top 3 Languages Used In Tweets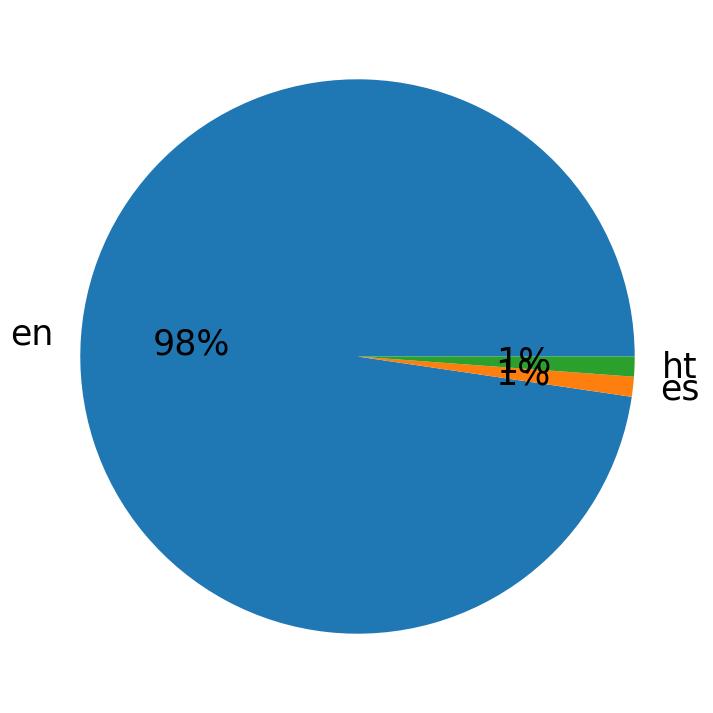 ---
Top 10 Hashtags used
| Hashtag | Count |
| --- | --- |
| #bbcfootball | 24 |
| #itaeng | 4 |
| #engukr | 1 |
| #eurovision | 1 |
Top 10 Hashtags Used In Tweets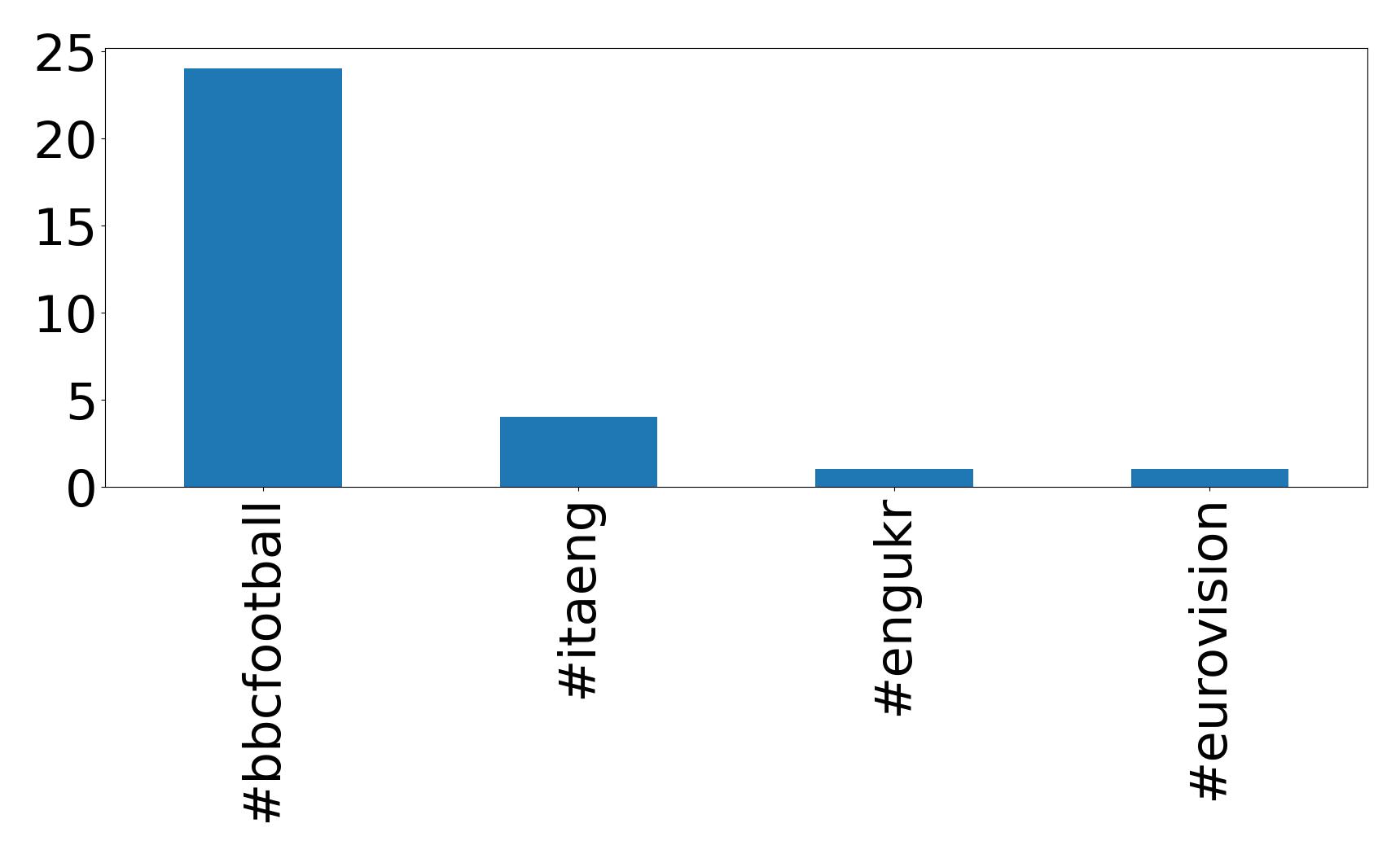 Top 10 mentions
| Mention | Count |
| --- | --- |
| @bbcjohnmurray | 91 |
| @5livesport | 56 |
| @garyflintoff | 31 |
| @bbcsounds | 24 |
| @diondublinsdube | 15 |
| @england | 15 |
| @bbc5live | 13 |
| @bbcsport | 13 |
| @euro2024 | 11 |
| @robert1green | 9 |
Top 10 mentions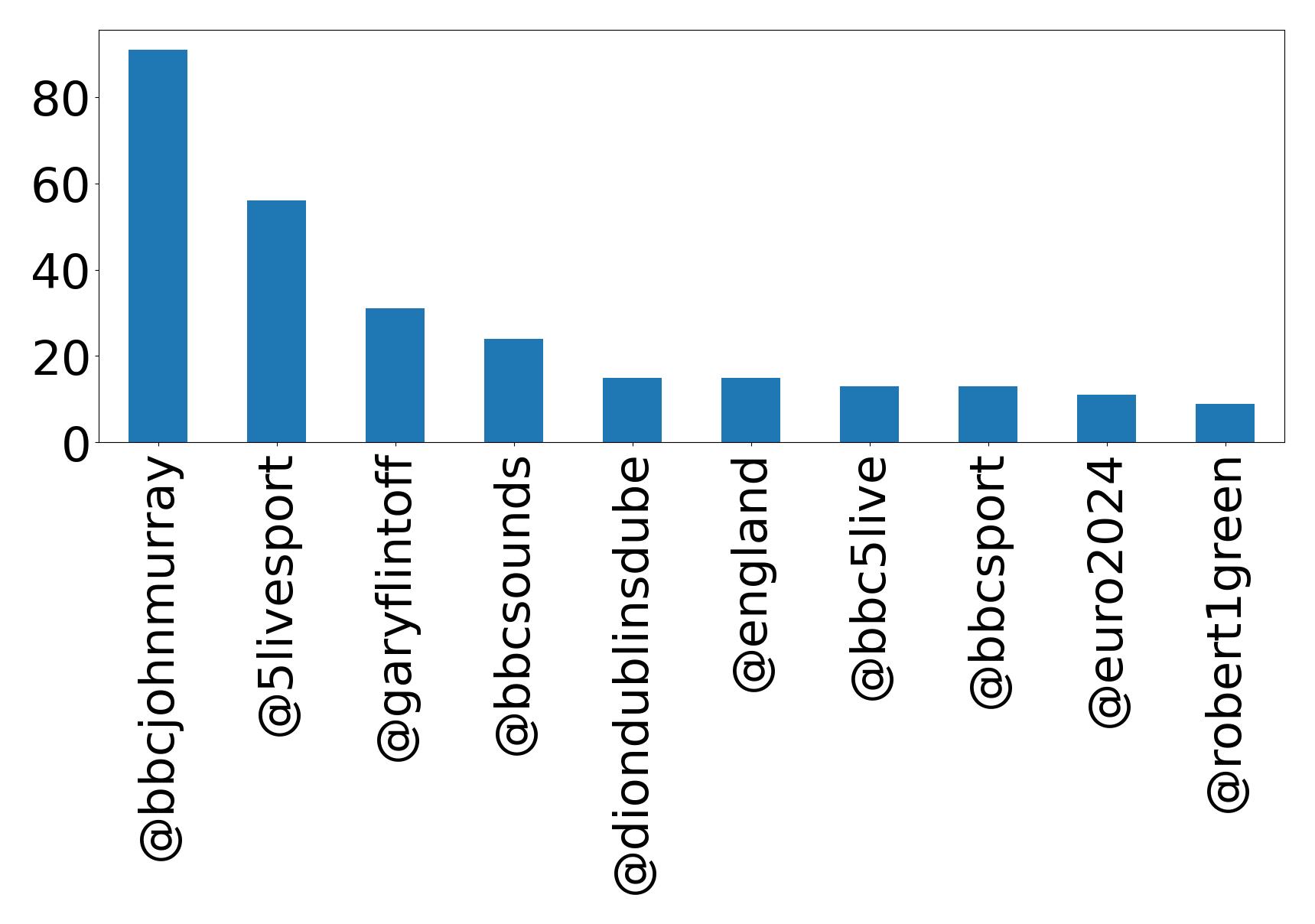 Wordcloud of Tweets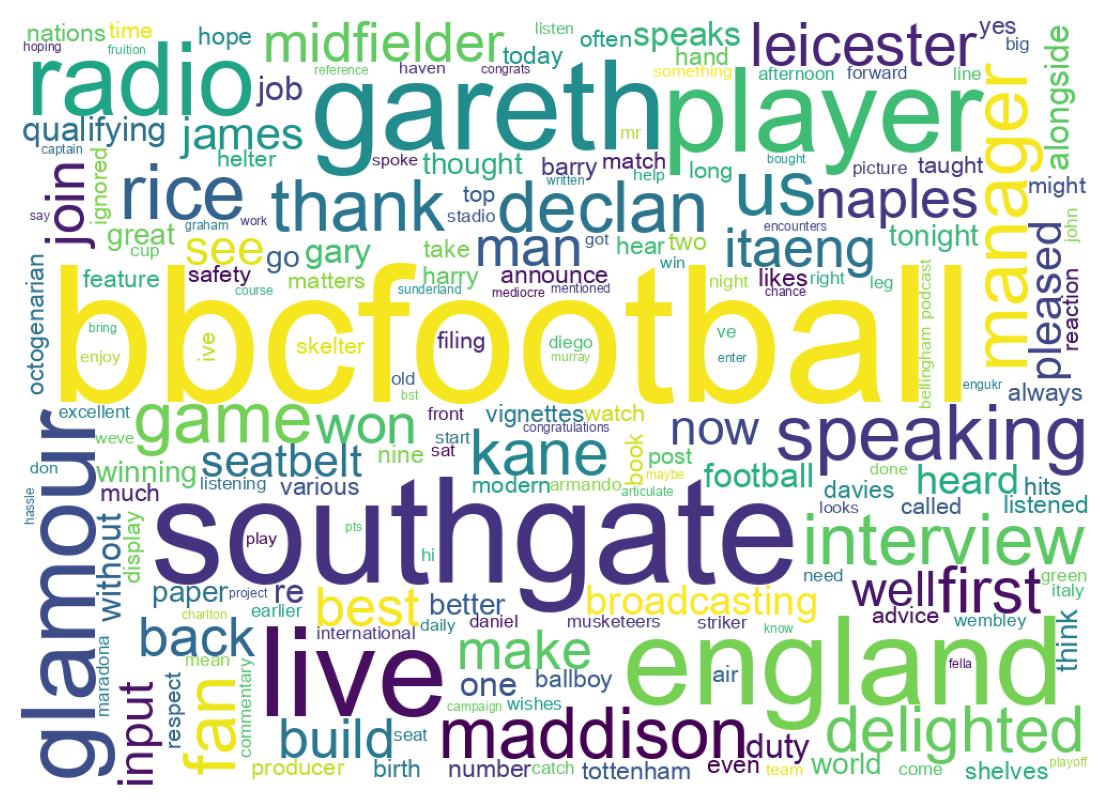 ---
Emojis
Average number of emojis used per tweet
79
Emojis used in tweets
| Emoji | Count | Emoji Text |
| --- | --- | --- |
| ⚽ | 11 | soccer_ball |
| 📻 | 6 | radio |
| 🤣 | 4 | rolling_on_the_floor_laughing |
| 🎙️ | 4 | studio_microphone |
| 🏆 | 4 | trophy |
| 😂 | 4 | face_with_tears_of_joy |
| 🏟️ | 3 | stadium |
| 🆚 | 3 | VS_button |
| 📱 | 3 | mobile_phone |
| 💻 | 3 | laptop |
Emojis groups
| Emoji Group | Count |
| --- | --- |
| Smileys & Emotion | 20 |
| Objects | 17 |
| Activities | 15 |
| People & Body | 7 |
| Travel & Places | 5 |
| Symbols | 5 |
| Flags | 1 |