Tweets Analysis - Keyword: @ineziroglu
Total number of tweets analysed
33
Earliest tweet was on
2023-03-22
Latest tweet was on
2023-03-30
Average age of authors' accounts
5 years
---
Summarization
The tweets include greetings wishing Ramadan blessings and health for the Turkish people and all Muslims. There are also mentions of missing Sudanese food and support for a respected ambassador named Irfan. Another tweet mentions the importance of fasting and righteous deeds during Ramadan. Some tweets also express hope for acceptance of their fasting and good deeds by God. One tweet includes a light-hearted comment about a missing button on a Chinese dish.
Topic Modeling
Ramadan greetings and blessings (e.g. Ramadan Mubarak, may Allah accept our fasting and good deeds)
Support for the ambassador and his work as a friend of the Sudanese people
General small talk and interactions with the ambassador (e.g. wishing him well, asking what he wants or needs)
Food and cuisine (e.g. missing Sudanese dishes, fasting during Ramadan)
Education (e.g. correcting someone's Turkish, mentioning a teacher)
Emotional Analysis
The tweets express a mix of emotions related to the Islamic holy month of Ramadan. Many express wishes for a blessed and happy Ramadan, while others express gratitude and appreciation for the Turkish ambassador and his support for the vulnerable and needy. Some tweets also express frustration or confusion about certain things, such as unclear buttons on a Chinese dish, but overall the emotion conveyed in the majority of the tweets is positive and spiritual.
Trend Analysis
Ramadan greetings: Many tweets contain wishes for a blessed and happy Ramadan (Ramadan Mubarak) and for acceptance of good deeds (sincere intentions).
Support and appreciation for the Turkish ambassador, Ibrahim Ineziroglu. Many tweets express gratitude and admiration for his support of Sudanese people and his friendly relationship with the community.
Religious beliefs and practices: The tweets frequently reference Allah (God) and the importance of fasting and engaging in good deeds during Ramadan.
Language and cultural barriers: A few tweets mention difficulty with understanding certain phrases or words in Sudanese culture, specifically referring to "the buttons on the edge of the Chinese bowl" and "Dill Rahif".
Sudanese identity: A few tweets express pride in Sudanese identity or culture, as indicated in the tweet "Our Sudanese Ramadan" (Ramadan Souadani).
---
Types of Tweets
Number of Retweets
7
Percentage of total tweets
21%
Number of Original tweets
0
Percentage of total tweets
0%
Number of tweets that contain Mentions
33
Percentage of total tweets
100%
Number of tweets that were Replies
26
Percentage of total tweets
78%
Number of tweets that were Quotes
0
Percentage of total tweets
0%
Number of tweets that contain Hashtags
1
Percentage of total tweets
3%
---
Top 5 devices used to tweet
| Source | Count |
| --- | --- |
| Twitter for Android | 27 |
| Twitter for iPhone | 3 |
| Twitter Web App | 3 |
What devices were used to tweet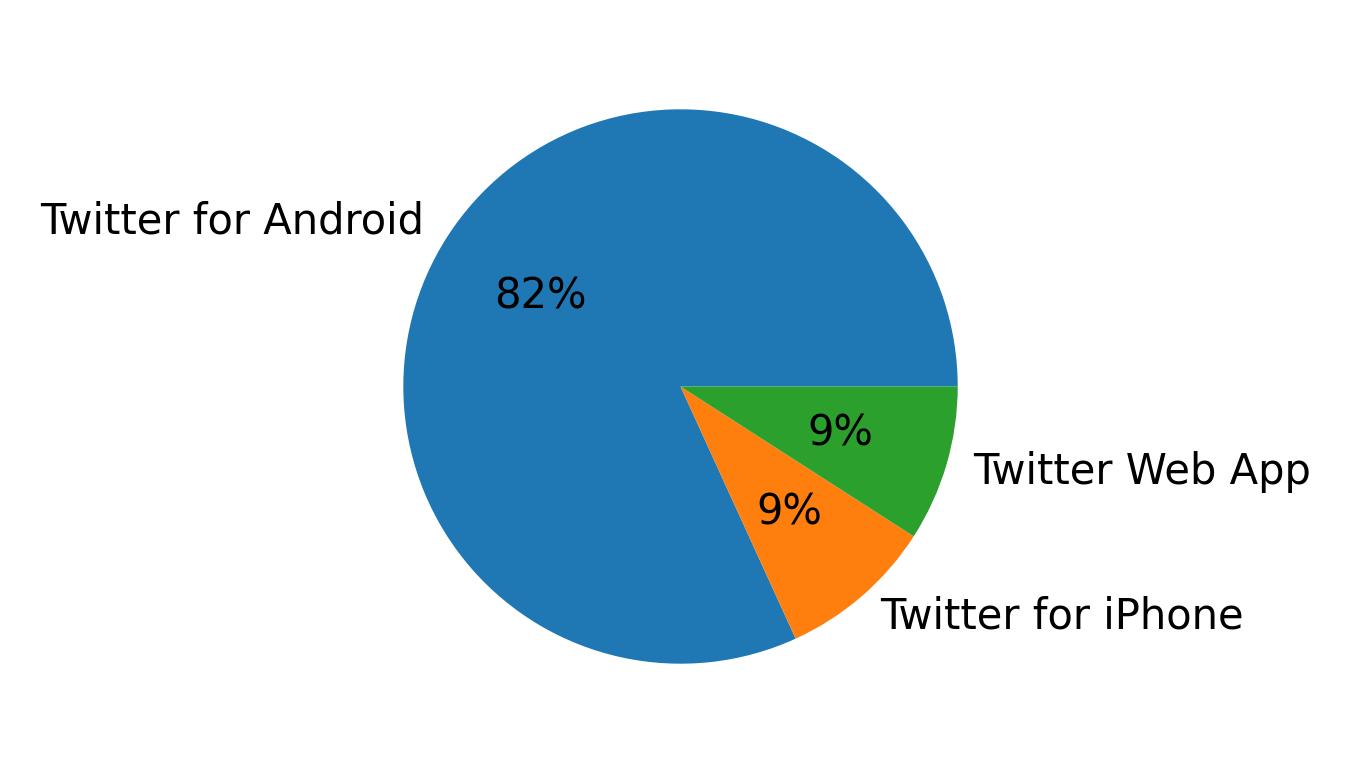 ---
Top 10 accounts with highest followers count
| Username | Name | Bio | Followers count |
| --- | --- | --- | --- |
| nazca_k | Funda K.A | Ruhunuz yoksa atınız koşmaz. | 88,475 |
| Qamaroo3 | Gamar Abdulrahim | A teacher, writer, Advocate for human rights,asylum seekers and refugees. Certified Interpreter Associate Member ‎@ITIUK | 20,078 |
| abufiras2009 | Dr. Gazafi | Show yourself The Best of you, don't worry about the others | 7,269 |
| SonaSalahaldeen | Sona Salahaldeen | ‏‏‏‏ (اللهم اني وكلتك امري وانت خير وكيل) 🙏 معدة ومقدمة برامج في راديو بكره 104.6 FM معدة ومقدمة برامح في راديو الرابعة سابقا | 4,540 |
| omairanas | Omair Anas | Assistant Professor | PhD JNU,New Delhi| Columns in @ORFonline, @SharqStrategic, @MiddleEastEye, @FirstPost, @DailySabah | RF @ICWA_NewDelhi (-2018) | Traveller | 2,752 |
| U657y79lrsR7hLn | أبو خالدة | 🇸🇩🇸🇩🇸🇩🇸🇩🇸🇩🇸🇩💙💙💙💙 | 1,534 |
| yaung_wihda | young wi7da🇸🇩 | هل وجدت حل ؟ : - نعم لقد دعوُت الله 🤲🤲 | 1,046 |
| RanyaDiLibda | Ranya 🌌🌠 | 💜 Space/Astrophotography/Science/Animals/Jupiter/Europa/Photography/Music.💜 حساب شخصي متنوع باللغة الانجليزية والعربية. | 628 |
| albrins1 | mohammed salah farah | - | 367 |
| sedauserim | seda | madem mavi tik şarta bağlandı...bilgiler de buraya kadar. | 169 |
Top 10 accounts with highest friends count
| Username | Name | Bio | Followers count |
| --- | --- | --- | --- |
| yaung_wihda | young wi7da🇸🇩 | هل وجدت حل ؟ : - نعم لقد دعوُت الله 🤲🤲 | 4,996 |
| abufiras2009 | Dr. Gazafi | Show yourself The Best of you, don't worry about the others | 3,258 |
| nazca_k | Funda K.A | Ruhunuz yoksa atınız koşmaz. | 2,366 |
| U657y79lrsR7hLn | أبو خالدة | 🇸🇩🇸🇩🇸🇩🇸🇩🇸🇩🇸🇩💙💙💙💙 | 2,119 |
| SonaSalahaldeen | Sona Salahaldeen | ‏‏‏‏ (اللهم اني وكلتك امري وانت خير وكيل) 🙏 معدة ومقدمة برامج في راديو بكره 104.6 FM معدة ومقدمة برامح في راديو الرابعة سابقا | 1,946 |
| omairanas | Omair Anas | Assistant Professor | PhD JNU,New Delhi| Columns in @ORFonline, @SharqStrategic, @MiddleEastEye, @FirstPost, @DailySabah | RF @ICWA_NewDelhi (-2018) | Traveller | 1,748 |
| albrins1 | mohammed salah farah | - | 1,528 |
| AlknzyBndr | بندر الكنزي | - | 1,223 |
| Qamaroo3 | Gamar Abdulrahim | A teacher, writer, Advocate for human rights,asylum seekers and refugees. Certified Interpreter Associate Member ‎@ITIUK | 842 |
| RanyaDiLibda | Ranya 🌌🌠 | 💜 Space/Astrophotography/Science/Animals/Jupiter/Europa/Photography/Music.💜 حساب شخصي متنوع باللغة الانجليزية والعربية. | 609 |
Most active users
| Username | Bio | Number of tweets |
| --- | --- | --- |
| nazca_k | Ruhunuz yoksa atınız koşmaz. | 2 |
| ishagyaagoup2 | خريج جامعة النيلين كلية التجارة قسم إدارة الأعمال | 2 |
| Abdu57601644 | - | 1 |
| a28ohF2GD0ZWADj | - | 1 |
| seleana2004 | - | 1 |
| sedauserim | madem mavi tik şarta bağlandı...bilgiler de buraya kadar. | 1 |
| rkswn11 | 目指すべき所に、近道は存在しない 🇨🇭🇬🇧🇨🇵 snapshot:::----rkswn-12 | 1 |
| omran4433 | - | 1 |
| omairanas | Assistant Professor | PhD JNU,New Delhi| Columns in @ORFonline, @SharqStrategic, @MiddleEastEye, @FirstPost, @DailySabah | RF @ICWA_NewDelhi (-2018) | Traveller | 1 |
| oapanda201 | متخصص في أعمال التشطيب الديلوكس والدهانات والديكورات✨ | 1 |
---
Tweets per day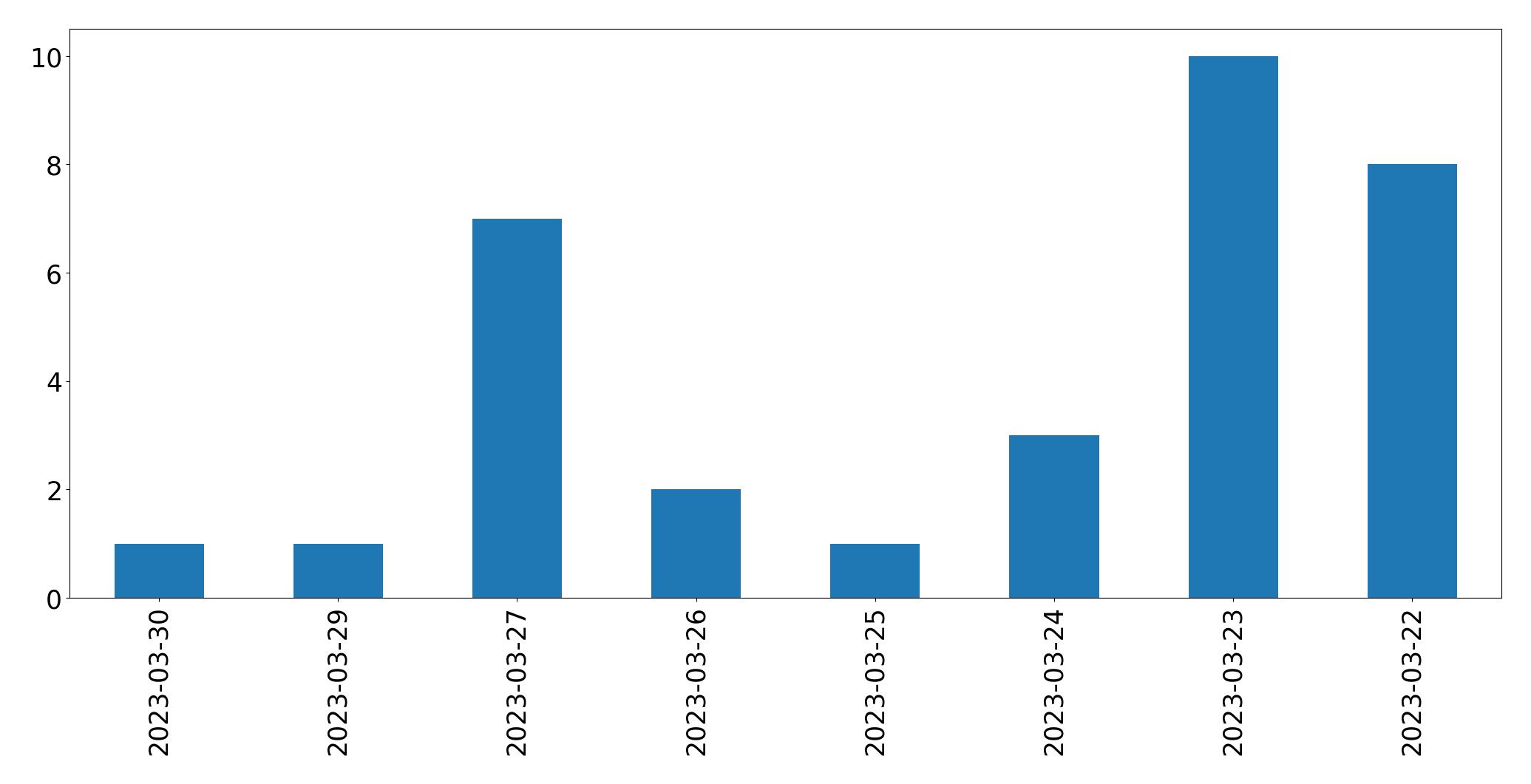 ---
Top 10 tweets with highest Retweet count
Top 10 tweets with highest Like count
Top 3 Languages Used In Tweets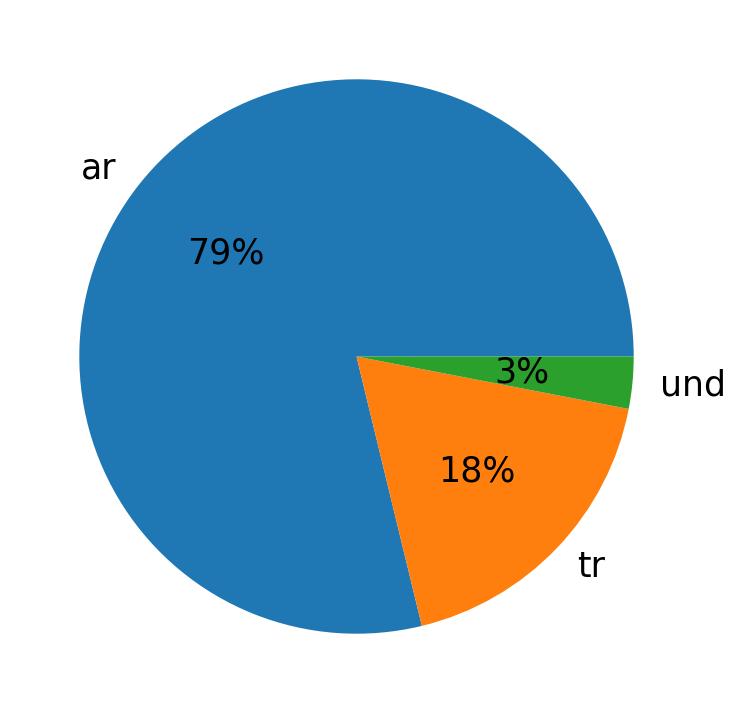 ---
Top 10 Hashtags used
| Hashtag | Count |
| --- | --- |
| #رمضان_كريم | 1 |
Top 10 Hashtags Used In Tweets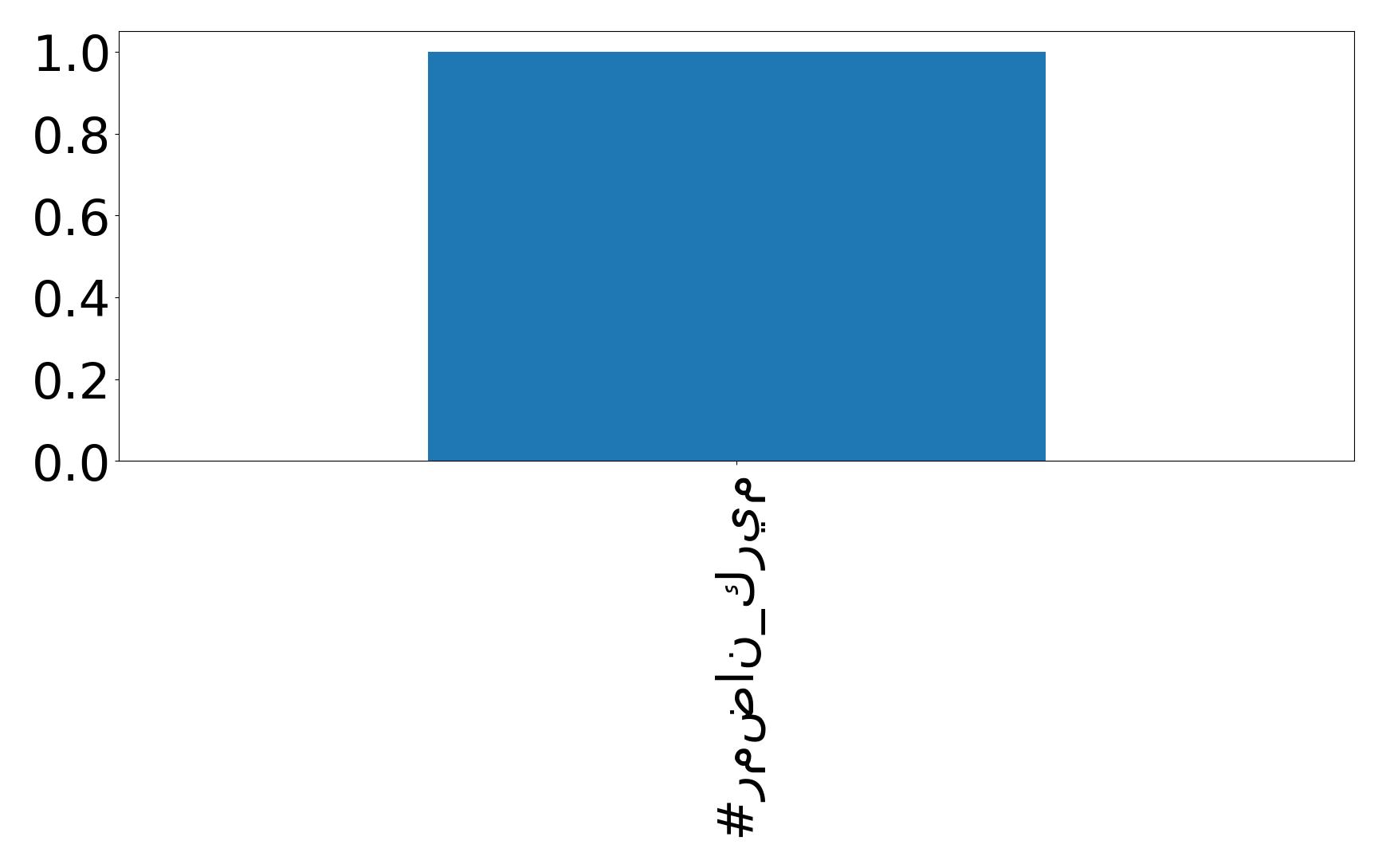 Top 10 mentions
| Mention | Count |
| --- | --- |
| @ineziroglu | 33 |
| @salahaldensalih | 1 |
| @mohamedgailani8 | 1 |
Top 10 mentions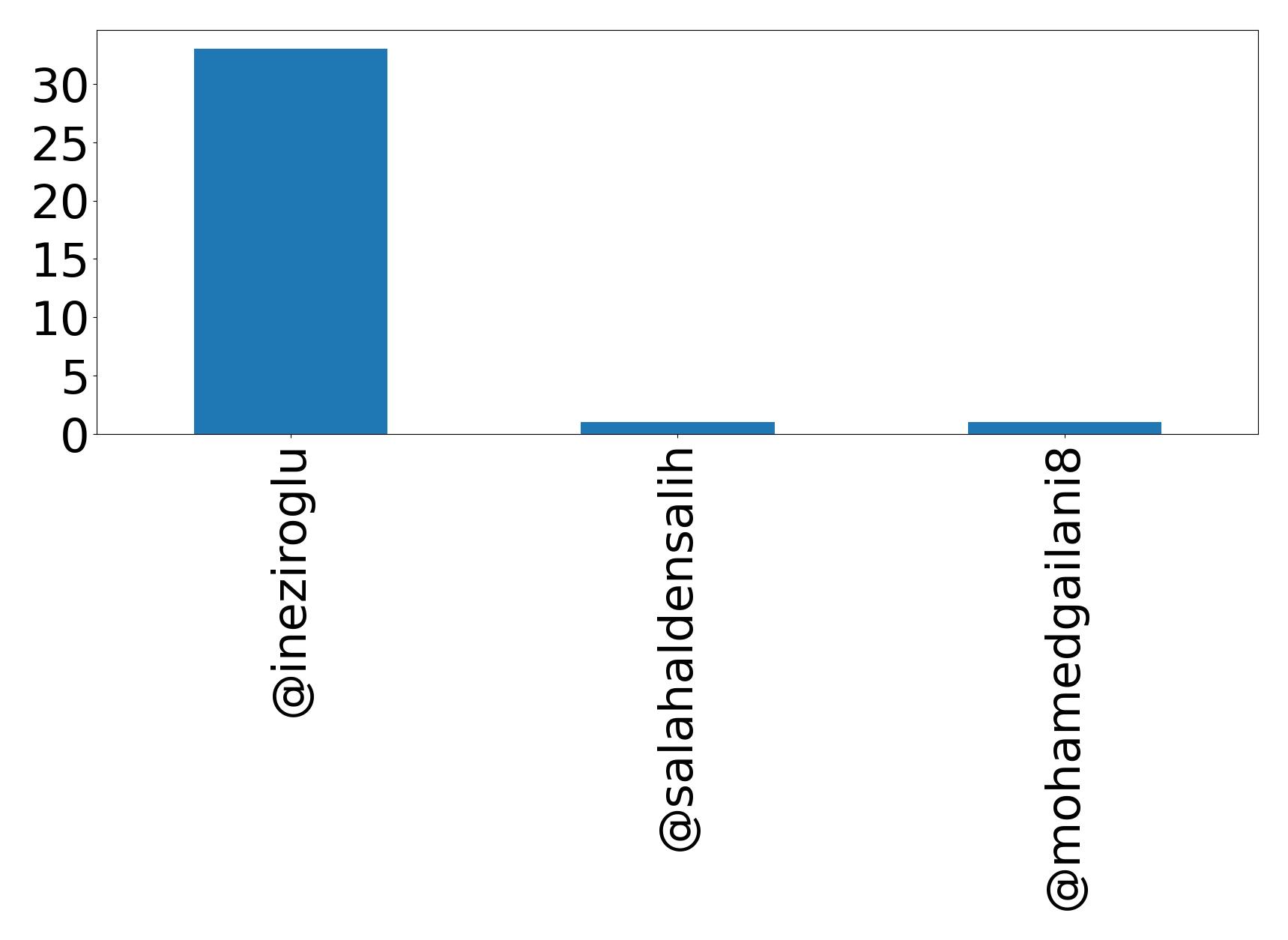 Wordcloud of Tweets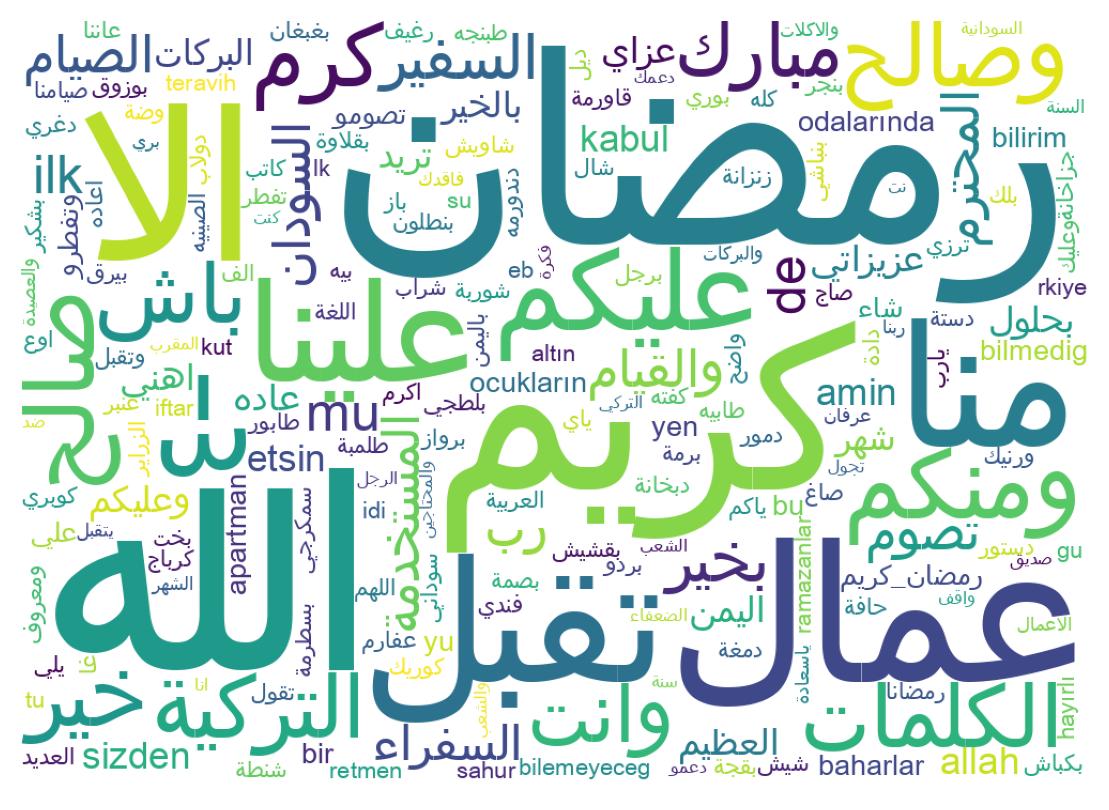 ---
Emojis
Average number of emojis used per tweet
27
Emojis used in tweets
| Emoji | Count | Emoji Text |
| --- | --- | --- |
| 🇹🇷 | 5 | Turkey |
| 🇸🇩 | 2 | Sudan |
| 🌙 | 1 | crescent_moon |
| 💛 | 1 | yellow_heart |
Emojis groups
| Emoji Group | Count |
| --- | --- |
| Flags | 7 |
| Travel & Places | 1 |
| Smileys & Emotion | 1 |